We know everyone has different tastes and preferences, but it seems pretty clear that we can all agree on at least one perfect food: guacamole. Yes, the glorious green gold that takes everything, from burritos to toast, to the next level — we just can't get enough. Packed with healthy fats and flavor, thanks to the nutritional powerhouses that are avocados, guac is the condiment/dip of our dreams. While the internet at large rages on about which recipe and techniques yield the preferred results, or complains loudly about up-charges at certain national tacos chains, we only have one hard-and-fast rule when it comes to guacamole: Small batch, artisan-made guac beats out the mass-produced stuff any day.
That's why we were so excited to learn about a small guac brand, based right here in PA: Anita's Guacamole! This all-vegan line of guacamole and salsas is helmed by Mauricio Mendez, a Colombian-American entrepreneur who first got into the business helping his grandmother with her guacamole stand. He's now in charge of the brand, and he has steadily grown it to the point where he and his team now go through 7,500 avocados a week at their small production facility in Northeast Philadelphia.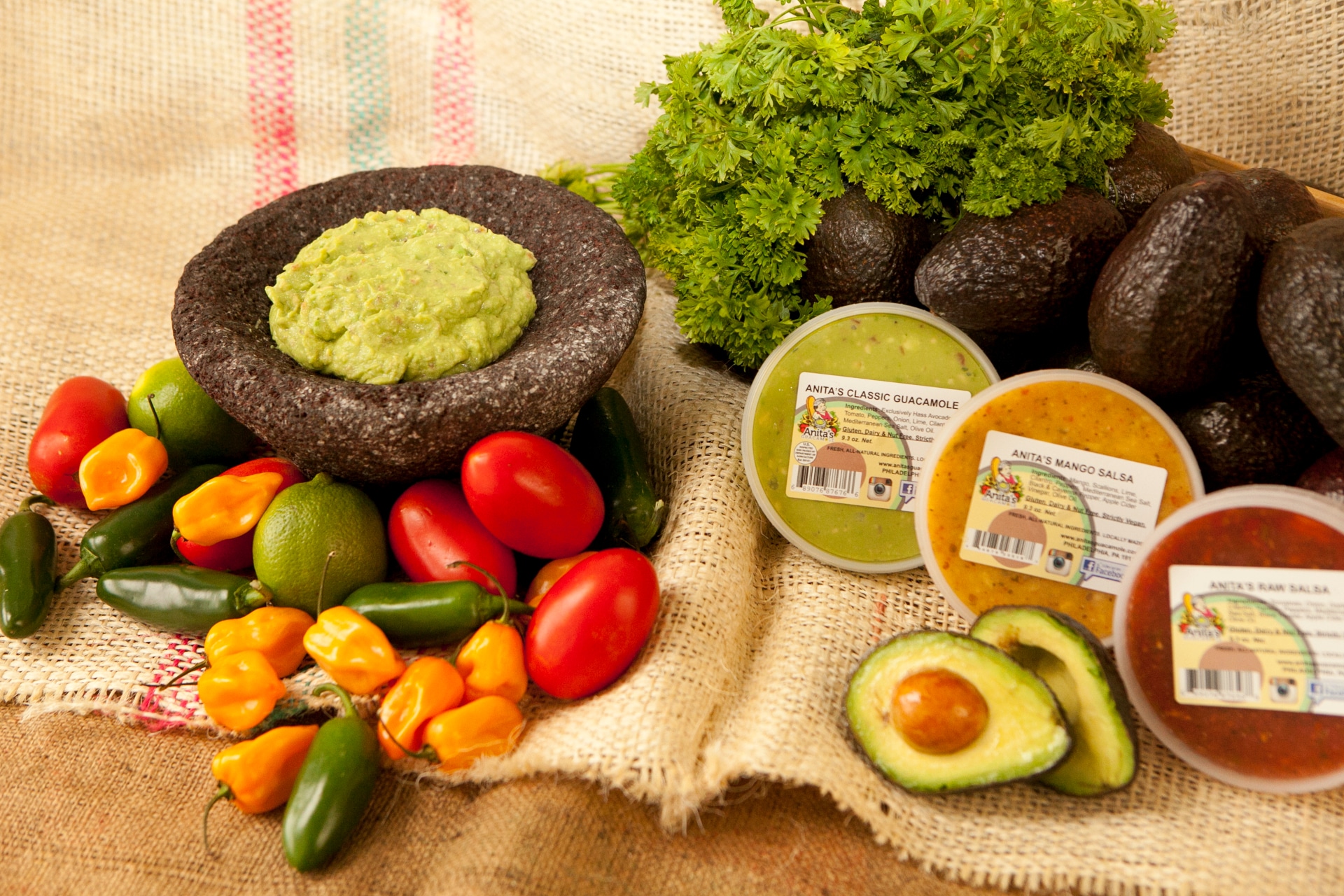 We were able to catch up with Mendez during a trip to Florida (where Anita's has an outpost) to learn more about his company and how he made his way from making music to mashing avocados:
PA Eats: How did you get into the guac biz? Have you always been into food?
Mauricio Mendez: It kind of fell in my lap! I studied business, and I've always been an entrepreneur. My grandmother was the founder of Anita's Guacamole, which is named after her mother, my great-grandmother, which is also where our recipe comes from. In the early 2000s, when I was in my twenties, I was helping her do a few farmers markets in Miami, Florida. We had a spot down in South Beach, and eventually we got into stores doing wholesale. Shortly after that, my grandmother decided to move to Colombia, where she's from, and I took over.

I threw myself fully into the business. My main thing has been music. I'm an artist, but I've always loved cooking, and I've always been a do-it-yourselfer and very independent. I guess this is very common with parents of artists, they'll tell you you have to have a main gig, so I made this my main gig!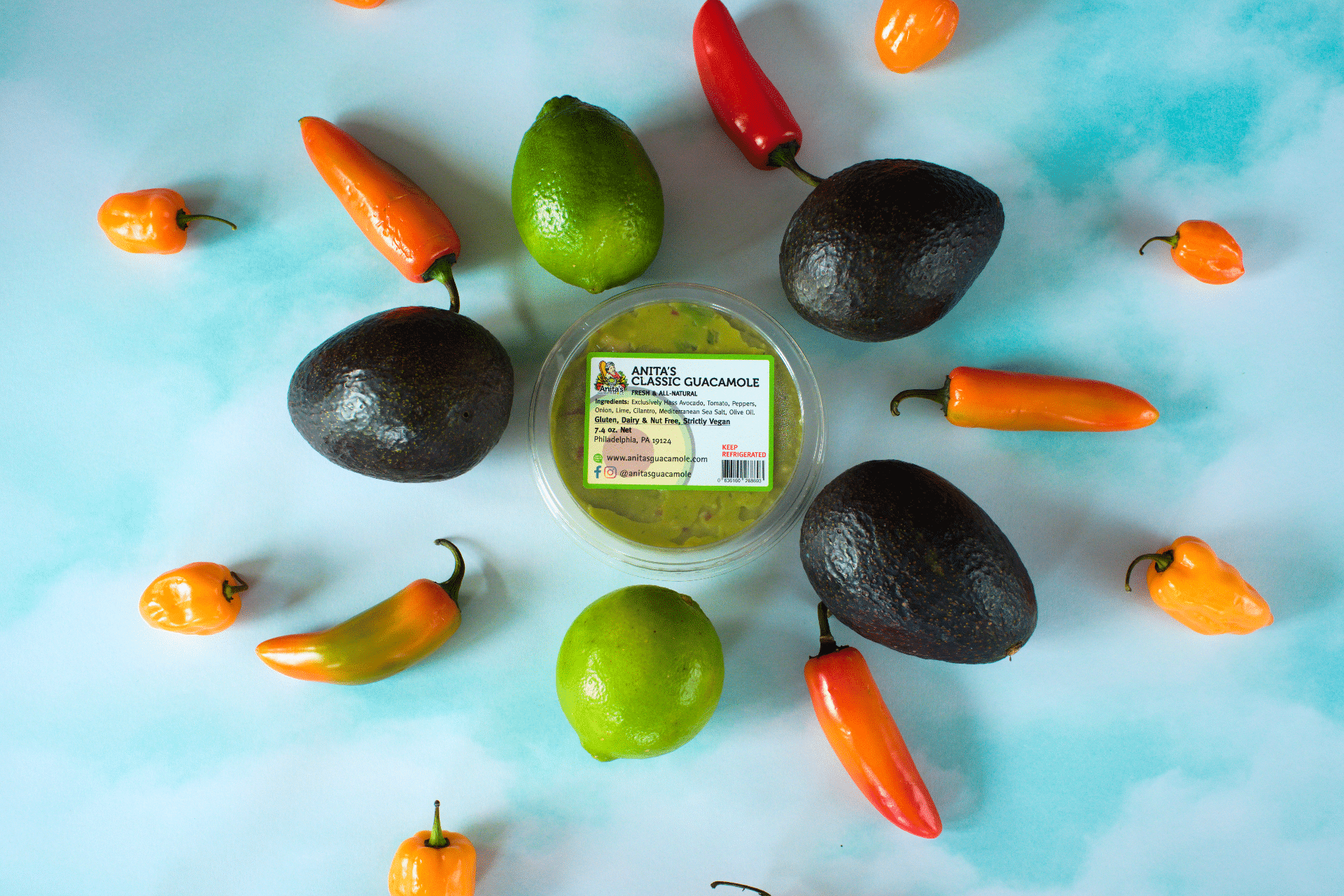 How did you end up based in Pennsylvania?
Well, I'd heard from other vendors who go back and forth between Florida and PA that it was a good place to be to take advantage of the opposite seasons. I noticed that PA was the state with the most farmers markets in the country. I'd been to Philadelphia before and I really liked the old feel of it, reminds of of Bogotá in Colombia where I grew up. Now, we've been based in Philadelphia for about 12 years. Our production facility is in Globe Dye Works in the Frankford section of Northeast Philly. I was their second tenant ever! The landlords there are the best people I've ever worked with, I'm so grateful for that.
Do you think the rise of plant-based diets and wellness trends have helped Anita's Guacamole grow over the past decade?
Yes, avocados have become more and more popular, it's even on the Dunkin' Donuts menu now! It seems like everyone is a fan of avocados today, thanks to the wave of veganism and healthy eating. You mention guacamole and people smile. It's also like a bridge between vegans and non-vegans. I'm kind of like the equivalent of guacamole … growing up in Colombia, I was seen as the American kid, and in America, I was the Colombian kid. I've always been a bridge between those places.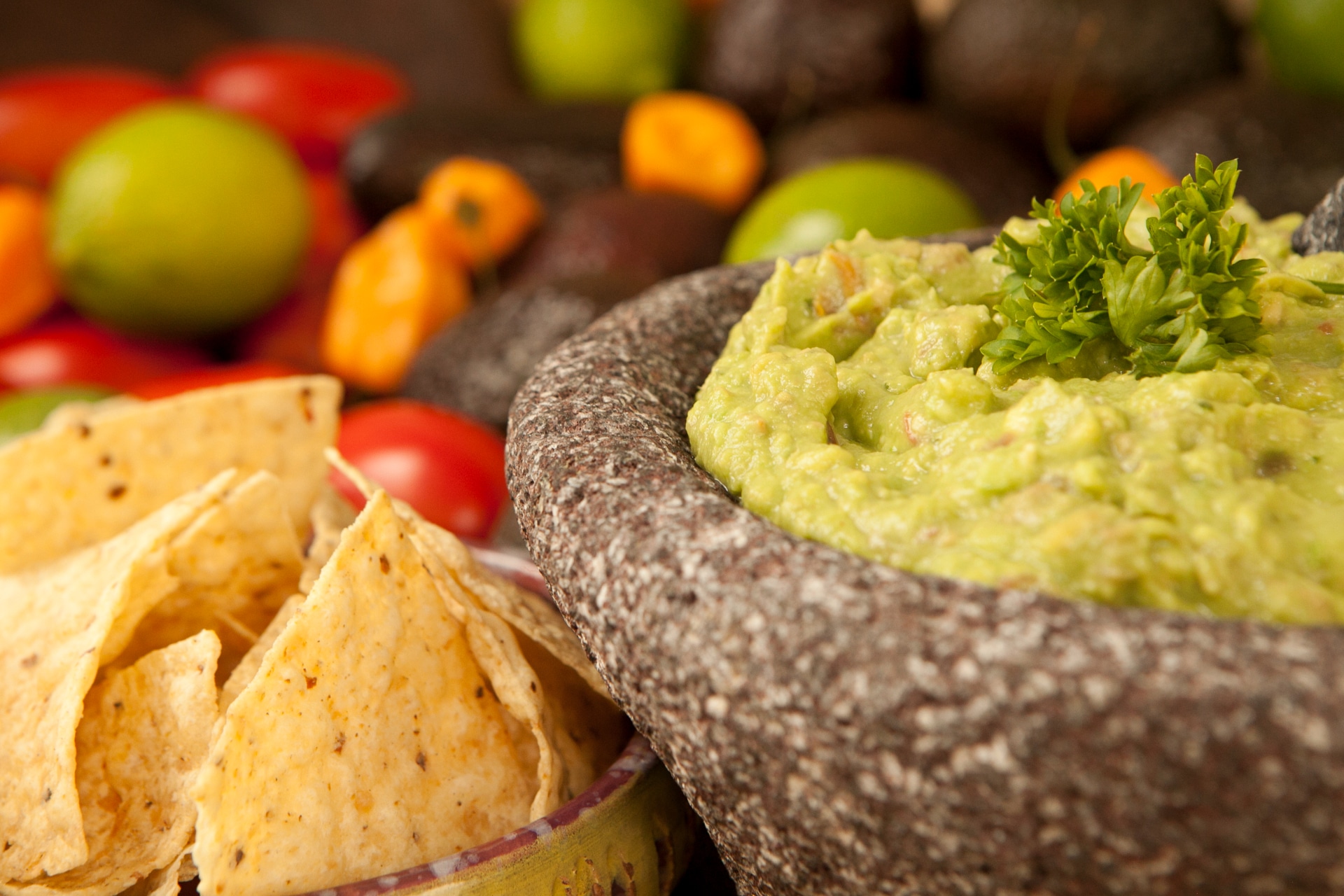 We know you can't give away your family's recipe, but what makes Anita's Guacamole special?
My family has farms and I have connections with people growing avocado in Colombia, we use them from Mexico and Columbia. We make our guac all-natural, and all fresh. We make it like we're making it for our loved ones. We mash the avocados by hand, because the texture and chunkiness are important. The most common mistake people make when they make guacamole at home is they add too much onion. We make sure the onion is pureed and balanced just right because we want to let the avocado shine. Also, we make it in very small batches — that's the difference between mass-produced guac in a factory, it has no texture and it looks like goop. The machines turn it into a mush.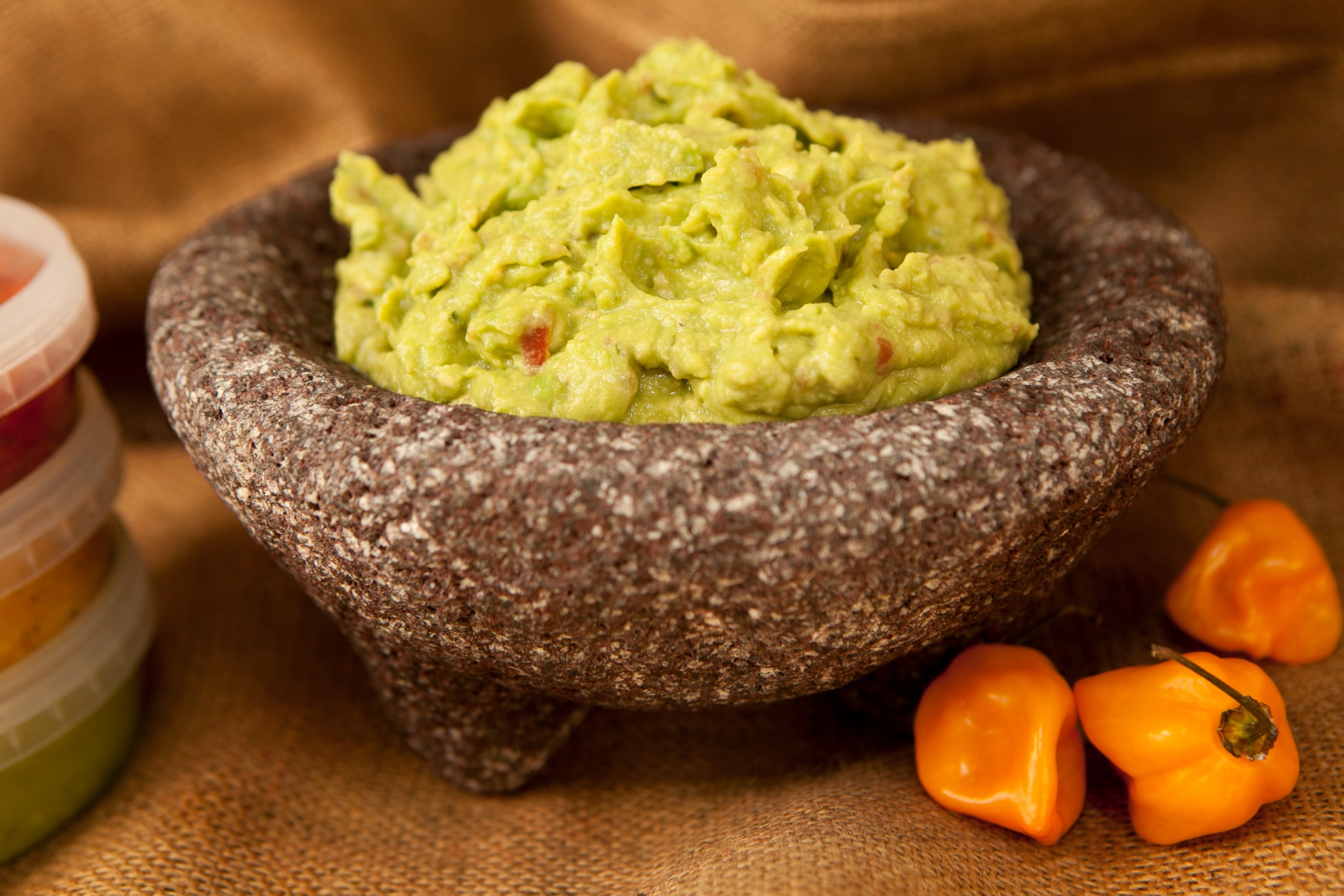 Do you see a connection between your work as a musician and as a food artisan?
Like any artist, the definition of success would be to be able to put down your medium as close as to what you envisioned, maybe a song you heard in your head or an image you're painting. It's the same for food. I think I have a gift in that sense. I can imagine how things are going to taste, and then later go in the kitchen and make it happen. It's an orchestration. 
In the coming months, look for Anita's Guacamole and salsas at local markets, like Kimberton Whole Foods and DiBruno Bros., as well as at farmers markets in the Southeastern PA region. Follow along on its Facebook and Instagram to keep up with Anita's Guacamole's farmers market schedule!
Photos:

Hillary Petrozziello for Anita's Guacamole