For anyone facing new dietary restrictions, there are always a few foods that are tricky to find replacements for. For gluten-free folks, bread, bagels and pasta that can sub for "the real thing" are a sort of holy grail. For people following a keto diet, sweets and treats are often missed. Vegans often seek out palatable cheese alternatives, but for Mindy Greenberg, one of the hardest things to find after her transition to a vegan diet were cookies. She tried brand after brand, and she always felt disappointed in the flavor, texture and overall quality. As a third-generation baker, it soon became clear to her that if she wanted to enjoy awesome vegan cookies, she'd have to make them herself.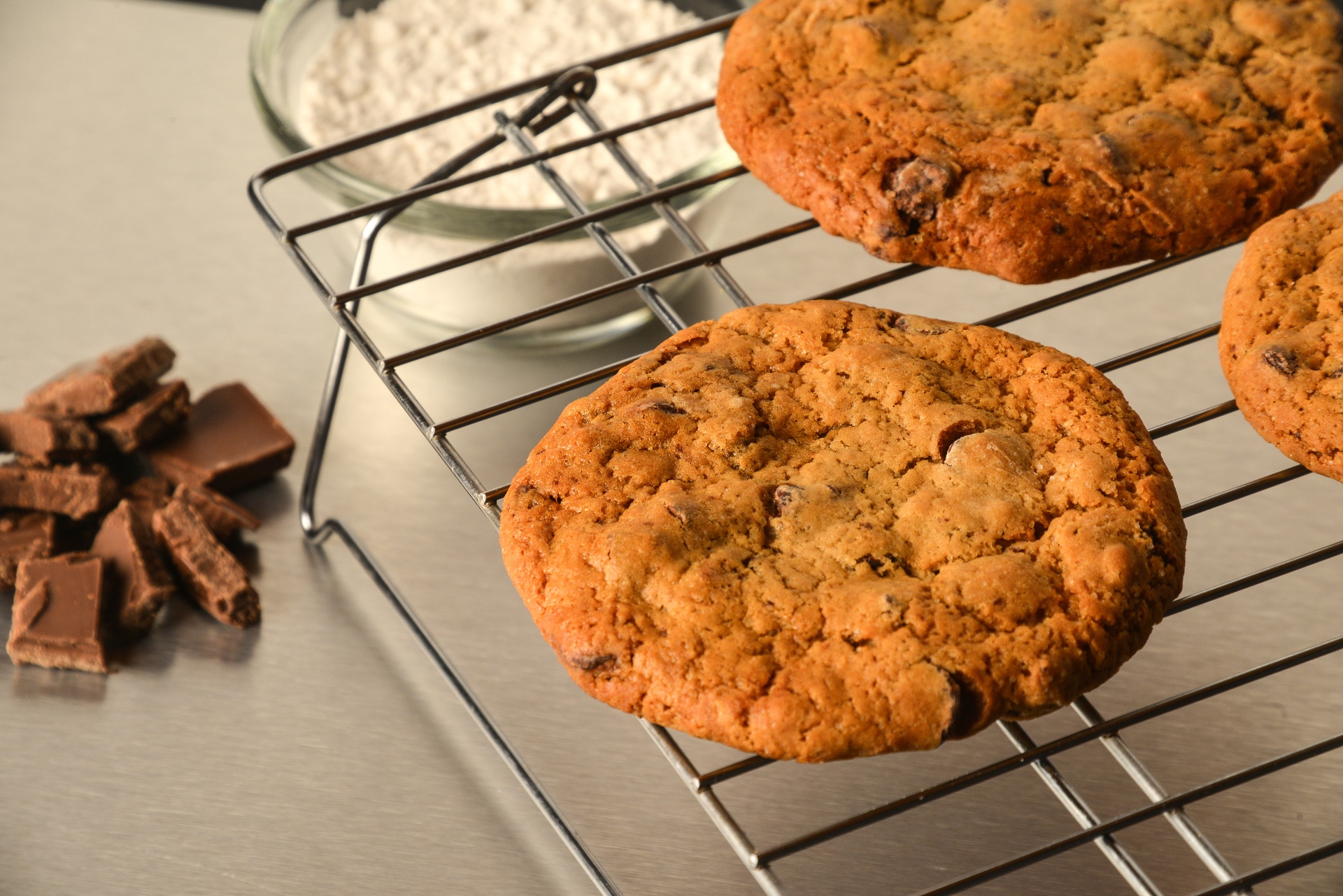 And that is what she did! After reconnecting with a childhood friend, Robert Sokoloff, Greenberg started Bessie & Izzy's Vegan Bakery, named after her grandparents, Lithuanian immigrants who founded Greenberg's Bakery in Minersville, Pennsylvania in the early 1900s, which relocated soon after to Overbrook Park in Philadelphia. Mindy's parents joined the family business, and she spent much of her childhood in the bakery.
Bessie & Izzy's is based in Philly and rolled out its first line of products — six flavors of cookies made with all-organic, plant-based ingredients — in December of 2020. The venture is the result of years of Mindy's experience and training, as well as Robert's business acumen. They've created gourmet cookies which they believe to be indistinguishable from "the real thing." In fact, their slogan is "Yes, these cookies are vegan. No seriously, they are!"
We enjoyed a conversation with Robert and Mindy about the origins of their relationship, the beginnings of the company, and just what it is about Bessie & Izzy's cookies that make them so much better than the other vegan cookies out there.
PA Eats: So bring us back … How did you two meet?
Robert Sokoloff: We went to elementary school, junior high and high school together. We grew up in the same neighborhood in Springfield Township in Montgomery County. We were friends, but not like close friends or anything like that. Then last year, I was on Facebook commenting about the Philadelphia Phillies, and Mindy saw my post and commented back, and we started to reconnect. She told me she hadn't been to a Phillies game since her dad passed away, so I took her to a game. At the game, she told me she'd been a baker her whole life, but didn't really like the place where she was working. I asked her what she wanted to do and she said a vegan bakery. She said there are no good vegan bakeries and asked if I'd like to work with her starting one. I've been a CFO of different companies for the last 40 years. I said, "I don't know if you could afford me," and she said, "Well, why don't we be partners?"
Mindy, what was it like to grow up in your family's bakery?
Mindy Greenberg: My grandparents had a Jewish bakery that started in Minersville and then moved to Philly. My father was an accountant and would help with the books but came in full-time after he married my mother. They were mostly bread bakers. From the time I was five, my father used to wake me up early on the weekends and I'd go in with him. The family had a cake shop and a bread plant. At the cake shop, the guys would give me pieces of cookie dough that I'd make things with. When I got older, I worked as a sales girl for a bit, and I decorated cakes. From age 18 on, I got pretty seriously into the baking. When my father retired, he sold the business, I began working baking and cake decorating at Genaurdi's.
Did you find it challenging to "veganize" cookie recipes?
Greenberg: I took the recipes from my family's bakery and started working on them. I wanted them to taste like cookies and not like "these are vegan." The vegan cookies I've tried are usually dry, just horrible cookies. I ordered so many different ones and they weren't good. I wanted anybody to want to eat these cookies, that was my goal. It was really hard to update some of the recipes. Some came easier, like the snickerdoodle and the peanut butter chocolate chip, those were pretty easy. I developed some new cookies that my family didn't have before, like double chocolate chip ginger, that one was my daughter's idea. The chocolate chip cookie took awhile, though. My niece is vegan and was a big help taste testing things.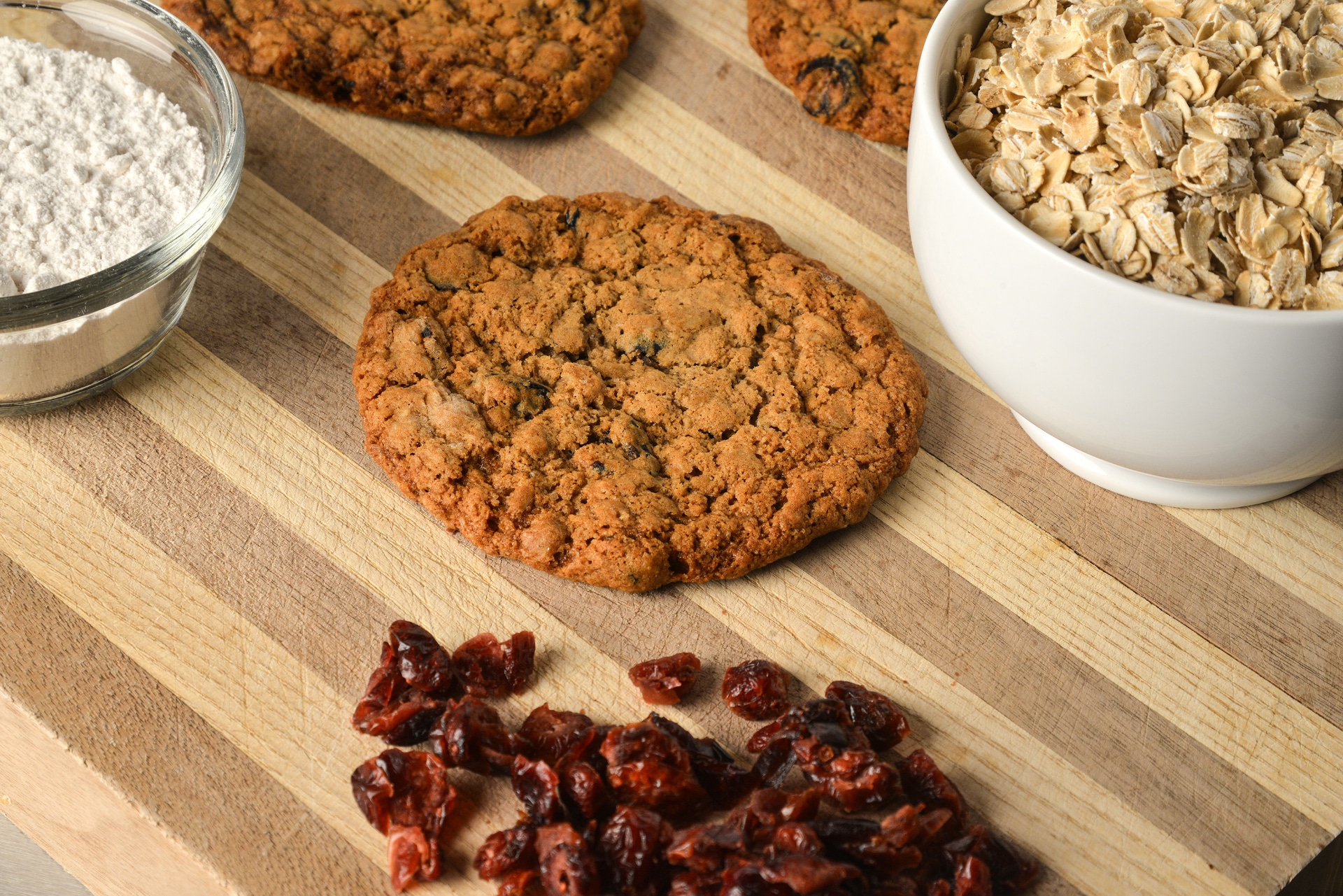 Sokoloff: One of the first things we did is we ordered from different vegan cookie companies or companies that sold them. We just wanted to see who are the biggest brands out there. I'm not vegan so I thought they tasted terrible. When Mindly started to develop her recipes, there was a lot of trial and error. Some ingredients just don't translate that well from the non-vegan to the vegan version. But even from the first time she baked a cookie, it was so much better than what we had bought. That's when I was like, "Okay, this idea is really viable." I was on board.

So what makes your cookies so much better than all of those other ones you tried?
Greenberg: I think it's the quality of ingredients. We use organic ingredients in all the recipes. And I just really worked really hard to make our cookies taste like regular cookies. During all the recipe testing, I kept saying, "It ain't right yet!"

Sokoloff: She said that for months! I was saying, "It tastes good!" But she's really a perfectionist. Sometimes it was the texture, sometimes the taste, sometimes our concern was about is being too crumbly, and wondering if it will survive shipping. Mindy was just relentless in finding the right thing to keep her satisfied as a baker. It's also not easy finding vegan ingredients sometimes. People often don't understand that sugar can be vegan and non-vegan; there can be bone char in refined sugar. It took us six months to find wholesale purveyors for some of this stuff.

Greenberg: I couldn't even use jarred organic peanut butter because it had too much oil. So we grind our own peanuts.

Sokoloff: I don't think that other companies go to that extent. The whole process took a little less than a year.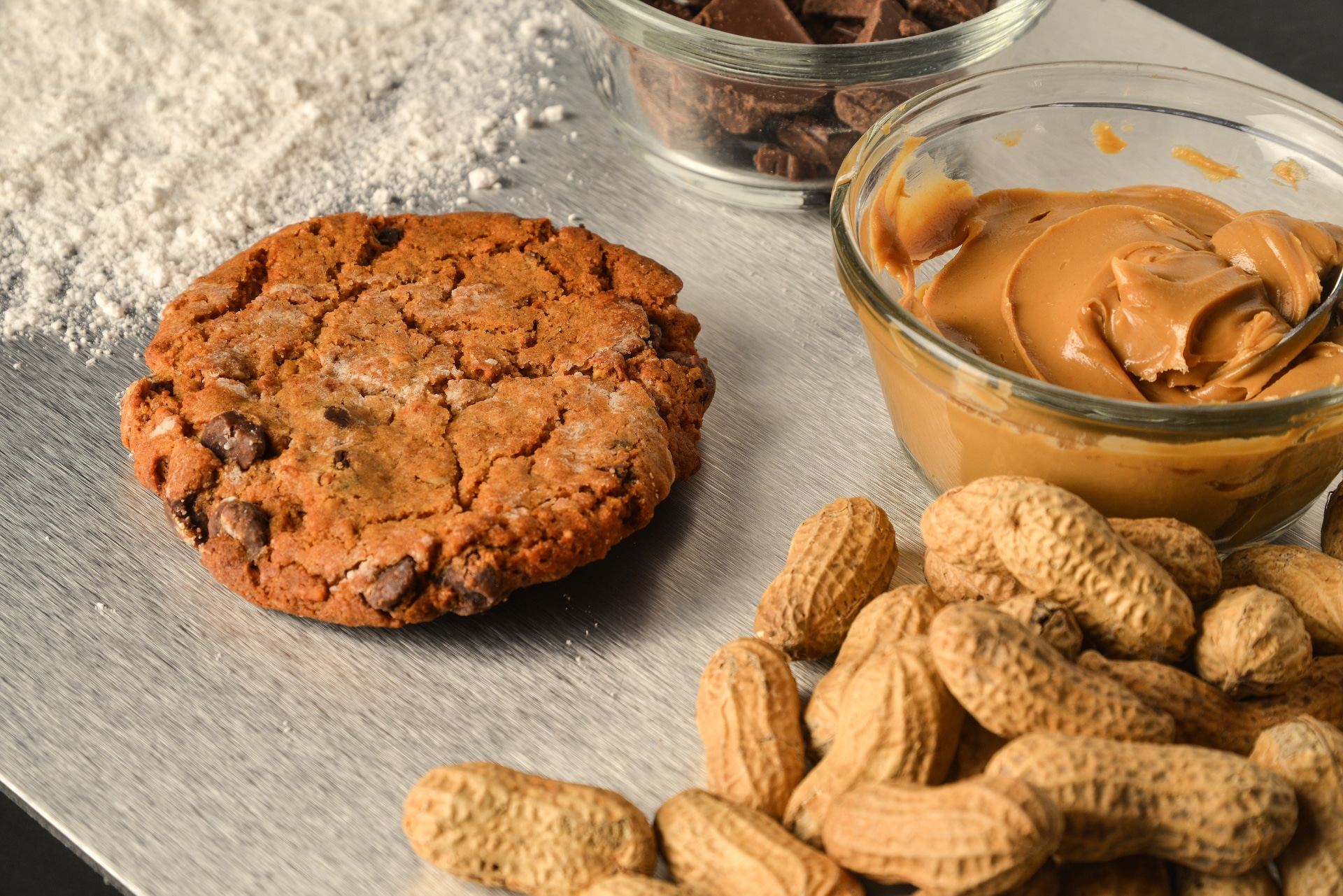 Bessie & Izzy's is direct-to-consumer only, right? How did you decide on that business model?
Sokoloff: Yes, we're online only, direct to consumer. That is our concept. The profit margins just aren't there with the wholesale as with direct to consumer. Mindy does the baking and I do the packing. All of our cookies are individually wrapped and labeled. Everything is hand-done, nothing is automated.
What do your families think of the vegan bakery?
Sokoloff: My family loves it, they just say, "Will you bring home the chocolate chip one?" And they help us promote the business through social media, which is an alien platform to Mindy and I since we're both 65.

Greenberg: My brother's letting us use the family bakery which is in Oreland, which is a huge help. We bake when they don't. We have our own equipment to keep it vegan, and keep all of our own ingredients separate from the rest of the bakery.
The fact that your cookies are vegan is prominent in your branding. Was there a marketing discussion around that decision?
Sokoloff: There actually was a lot of discussion. We hired a creative team for marketing and branding, and whether to include the vegan part was a big part of the discussion. Mindy thought the vegan market was an underserved market. So a lot of our messaging is like, "You can't believe they're vegan." We felt it was most important to get the attention of the vegan community, they're so passionate about what they believe. So we decided to focus on vegan, so that we can really stand out from every cookie company on the planet.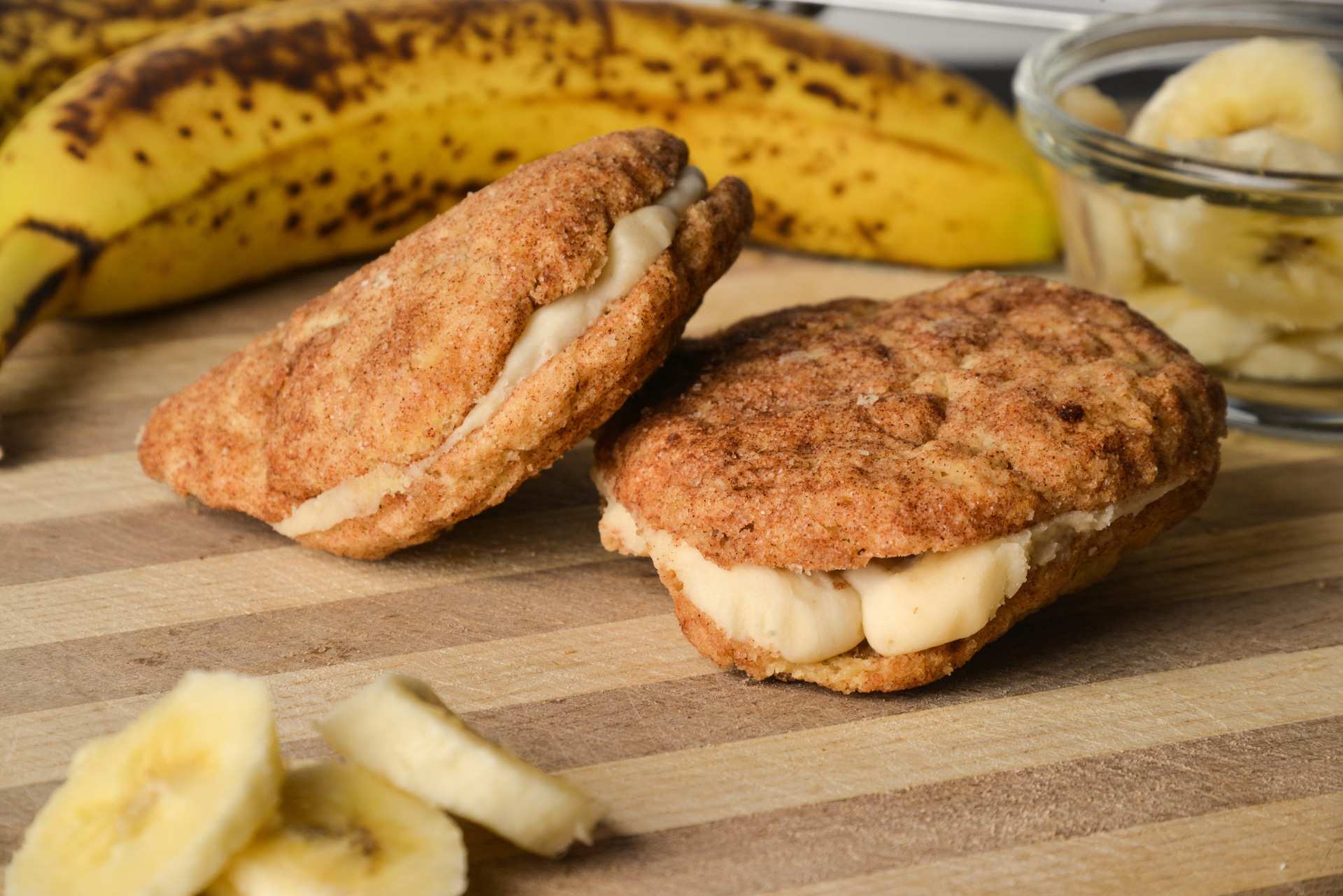 For more info about Bessie & Izzy's Vegan Bakery, and to shop their cookie flavors and packs, visit its website. Apparently, new cookie flavors like apricot walnut and a pumpkin snickerdoodle whoopie pie, as well as other baked goods, are in the works! Bessie & Izzy's offers shipping all across the US and into Canada.
Photos:

Bessie & Izzy's Vegan Bakery