Buttery French toast stuffed with Nutella and fresh strawberries, salted poached egg served on a bed of creamy avocado and smoked salmon are just a few of our all-time brunch favorites. We can't help but love rolling out of bed late on a weekend to enjoy a delicious, hearty brunch to fill our bellies with love and rejuvenate us for the day ahead. So, we've put together the best restaurants in Lancaster to visit to fill our ultimate brunch desires!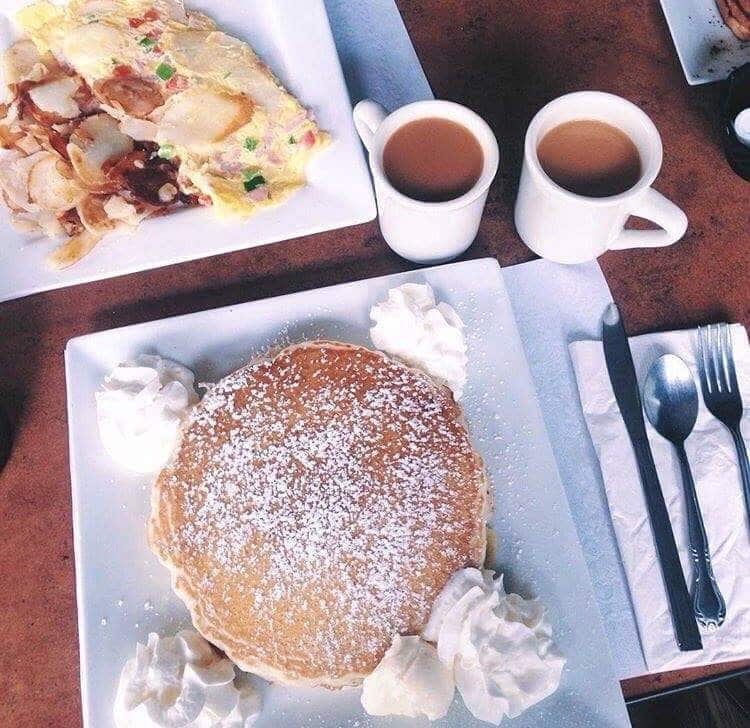 As soon as you step into Ida's Cafe, you are greeted with a waft of fresh, delicious scents which are sure to get your appetite running. The staff is exceptionally friendly and welcoming, and can seat you quickly, so you won't have to wait too long for your phenomenal meal. The Ida's Cafe menu is a brunch-goer's dream and ranges from crab Benedict to banana pancakes, which melt in your mouth on every bite. If you have a sweet tooth, we highly recommend the melba French toast or the chocolate chip pancakes – these pancakes have the perfect amount of chocolate! If you're looking for something savory, try out the chicken cordon bleu omelette. Trust us, you won't regret it. To top it all off, the prices are very reasonable, and the portions are big, so come with an empty stomach. 507 Rohrerstown Rd., Lancaster; phone (717) 293-1311.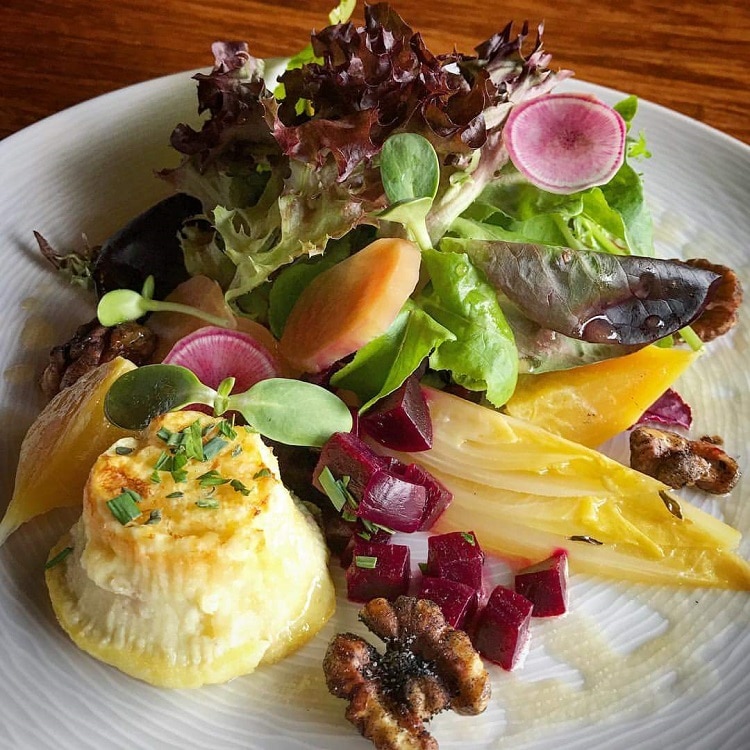 Presentation is key, and Citronelle perfects the art of food presentation, with attention to detail and just the right amounts of flavor profiles in each dish! This modern, cozy French fine-dining restaurant is decked with an alluring, mid-20th Century interior and an ambiance unlike many brunch eateries. Brunch is served every Sunday from 11 a.m. to 2 p.m. and has a range of unique creations, made from fresh, seasonal, local produce. Citronelle's whole menu includes absolutely mouthwatering options, however, we highly recommend the Croque Madame Burger — a great twist to the classic French version. Citronelle is BYOB. But, be warned, they do charge a $5 corkage fee for each bottle. Nevertheless, this restaurant is a showstopper, and your only regret will be that it took so long for you to try it! 110 W. Orange St., Lancaster; phone (717) 208-6697.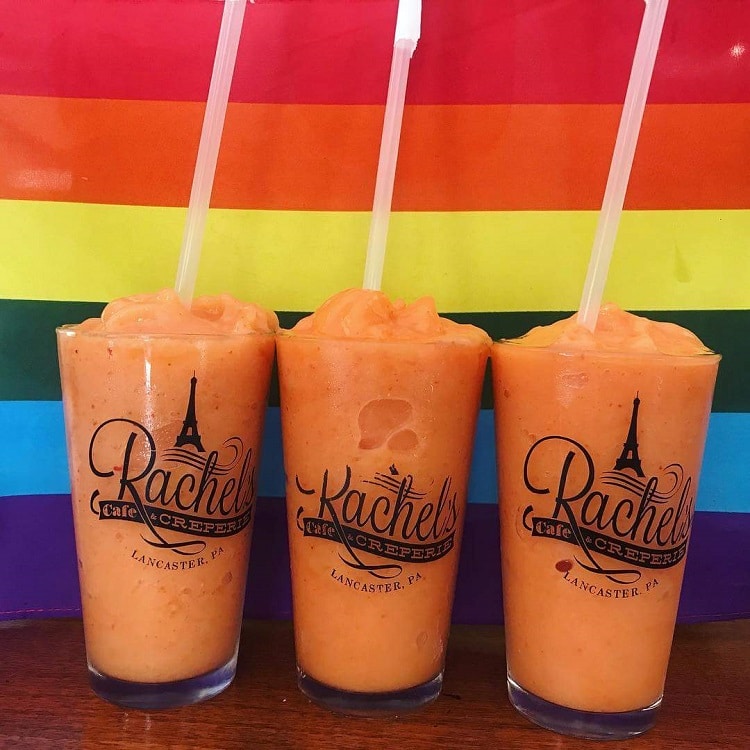 At Rachel's Cafe and Creperie, brunch doesn't have to be restricted to a certain time of day. Its full menu is served all day. So, if you're in the mood for a full omelette with a side of crispy, juicy bacon after a long day of work, this is the restaurant for you. Its menu ranges from savory breakfast and lunch crepes to decadent dessert crepes, and there's a fully stocked coffee bar! Talk about having it all! You cannot go wrong with anything you order, but if you are struggling to decide, try the steak and eggs crepe. The steak is cooked to perfection and topped with a generous amount of cheese, finely melted on top.
On the sweet side, the Ali Fausnaught Cheesecake crepe is simply divine. A crepe filled with fresh berry cheesecake, Nutella and banana. Just hearing about it might make you want to jump in your car to grab one immediately! The portions are big at Rachel's, so if you're in the mood for both a savory and dessert crepe, we recommend sharing both so that you don't have to miss out on any of the delicious fun. If the crepes on the menu are not taking to your fancy, fear not: There is always the option to build your own, so you can get as creative as you wish! Also, Tuesdays from 4 p.m. to 8 p.m., Rachel's offers half-priced Thai chicken crepe, so don't miss out on that great deal. Keep in mind, parking is limited and sometimes difficult to find, so try to park a little bit away from the cafe and take a walk to build up your appetite for an exquisite meal you won't forget! 201 W. Walnut St., Lancaster; phone (717) 399-3515.
On Orange is a quaint and cozy restaurant offering a small, but outstanding, variety of breakfast foods. From the moment you enter, the staff invites you in and makes you feel like part of the family, which punctuates the warm, welcoming atmosphere. All dishes at On Orange are tempting, but if you enjoy a little kick to your meal, try the Indian omelette, filled with spicy Indian relish, sauteed onions and cheddar! Of course, you also cannot go wrong with the Swedish pancakes and waffles, topped with syrup and stewed apples that will taste like a dream come true on every bite. If you love something sweet, but dairy isn't for you, On Orange won't let you down, and they also have vegan options available. Don't forget to order a coffee with your meal, because who doesn't need coffee, and the coffee there is incredible! So, put on your brunch hat and head on over to On Orange where you can enjoy an exceptional meal. 108 W. Orange St., Lancaster; phone (717)-299-5157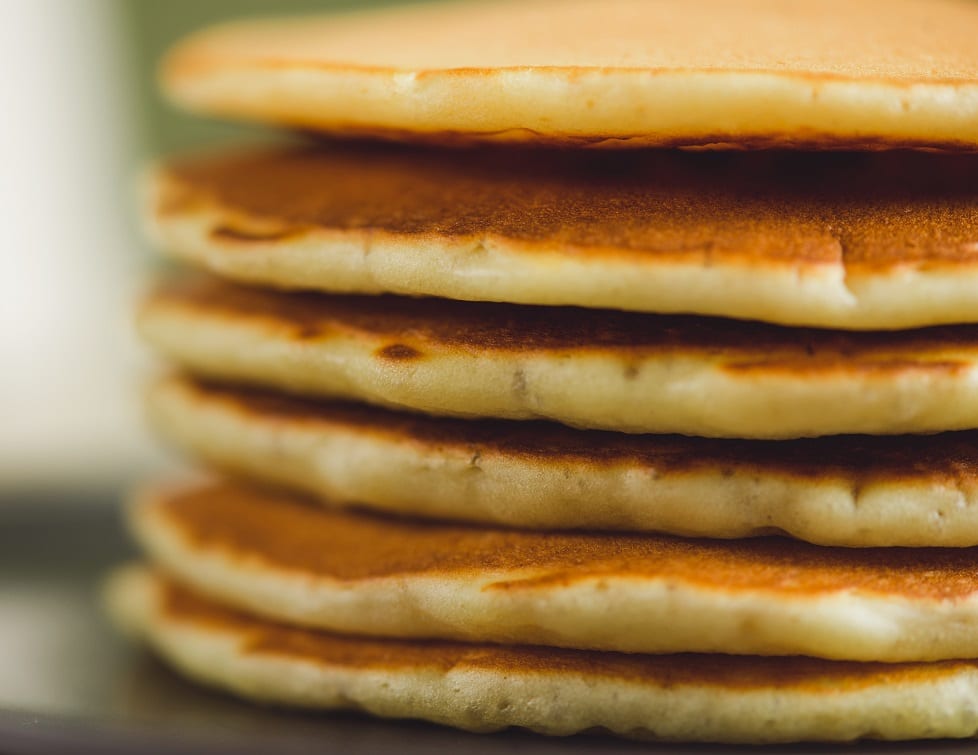 Great food, price and service simply offer a brief overview of the delights you'll discover at Silver Spring Family Restaurant. This charming, diner-like restaurant serves breakfast all day, so your brunch can take place at any time. The team at Silver Spring Family Restaurant puts in every effort to make your experience unforgettable.They make you feel extremely welcome and happy, and go above and beyond to ensure that your meal is enjoyable and delectable. And let's not forget about the food, of course! A must-have is their cinnabun pancakes, fresh, sweet and divine — but keep in mind that they're only available on the weekends. Don't forget to check out Silver Spring's specials, where you can find creative dishes, such as smoked chipotle pulled pork enchilada omelette or Achenbach's grilled sticky bun French toast — juicy and perfectly toasted. Vegan and gluten-free options are available, too, so nothing is stopping you from diving into an incredible brunch here! 3653 Marietta Ave., Lancaster; phone (717)-285-5974
Add all of these restaurants to your brunch bucket list!
Pancakes photo:

Bigstock

Feature photo:

Ida's Cafe

All other photos:

Courtesy of respective restaurants