If clean eating is on the top of your to-do list in the new year, listen up! Fresh-squeezed juice and smoothies are some of the most efficient and delicious ways to consume a large quantity of fresh produce and superfoods (hello, antioxidants!) in one go. We've gathered a few of our favorite cafes and shops for best juice in Philadelphia and the surrounding 'burbs.
Remember, you are awesome regardless of your resolutions. But, if you're looking to jump-start new habits, we've got you covered! Add one of these local spots to your routine and start getting juiced!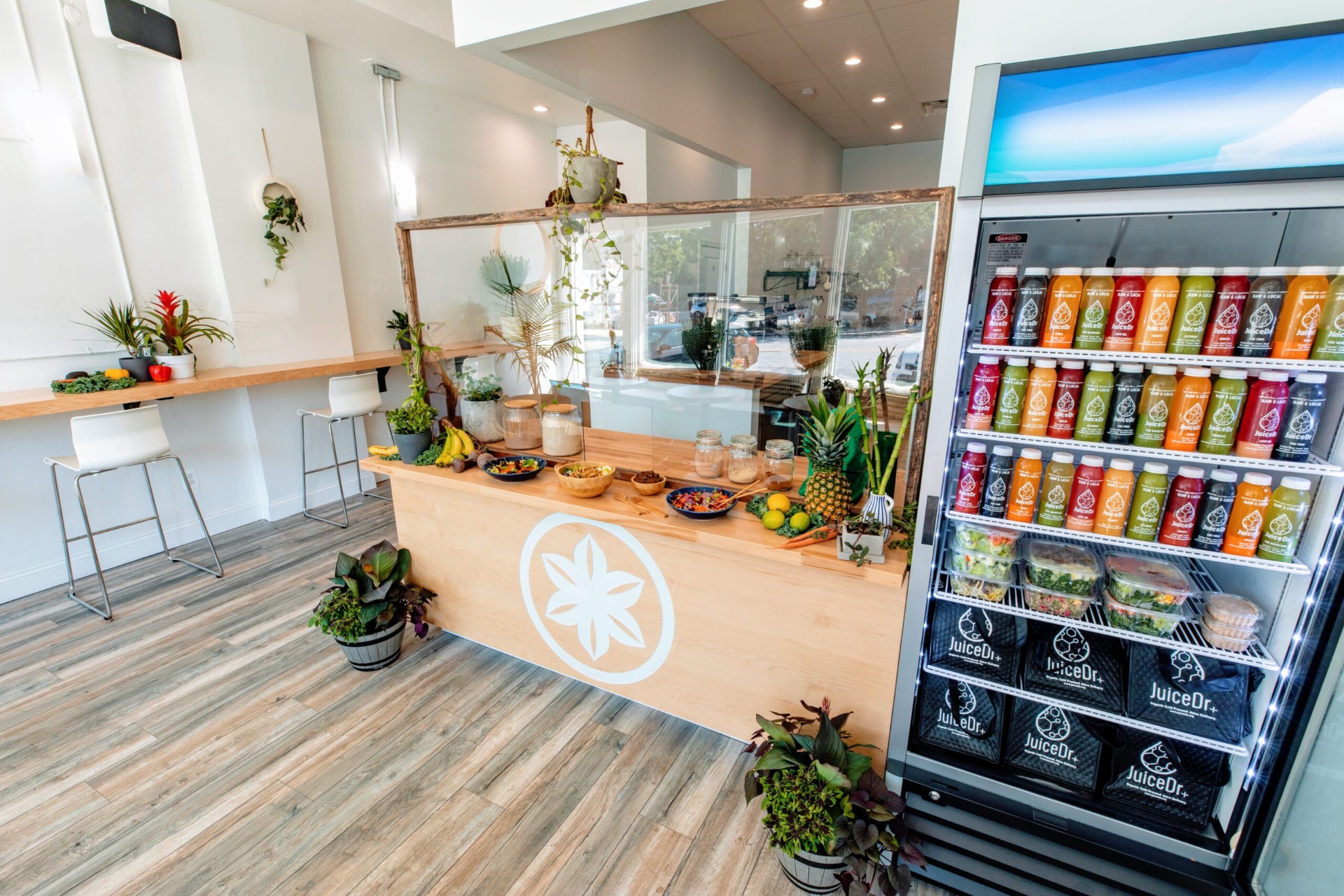 Juice Dr., which you might already know from its popular delivery service, is now also offering its fresh, unprocessed, raw, organic juice in a lovely storefront in downtown Ardmore. Science and nutritional research inform Juice Dr.'s delicious blends, like Turmeric Tonic, with pineapple, carrot, turmeric and lime, and Roots, with green apple, carrots, turmeric, and lemon. At the cafe, plant-based foods, smoothies and cleanses are also available. The shop's current hours are 8 a.m to 6 p.m., Monday through Friday, 9 a.m. to 5 p.m. on Saturday, and 9 a.m. to 3 p.m. on Sunday. 44 Rittenhouse Place, Ardmore; (484) 414-4122.
Jaco Juice (West Chester & Media)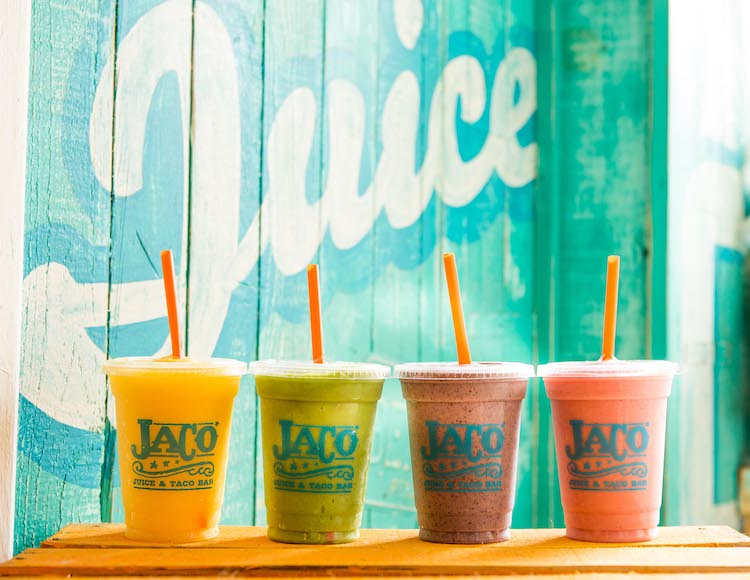 Made-to-order fresh juice and smoothies top the reasons why we love Jaco Juice in West Chester and Media, especially during this time of the year when many of us are trying to lighten things up after the holiday feasting. Not sure where to start on Jaco's extensive menu? We recommend keeping it simple. Order one of our favorites off the juice menu: the Baco. It's made with fresh squeezed OJ, carrot and ginger. Nothing fake. Everything delicious and pure. 8 W. Gay St., West Chester; (610) 436-4177; 21 W. State St., Media; (484) 444-2839.
Stripp'd Juice uses produce and ingredients that have been grown responsibly and locally, providing the purest of products to change the health game. Try the Stripp'd way for yourself! For a powerful way to start the day, we recommend one of its wildly popular (and very Instagram-able) acai bowls or Wired Smoothie with coconut milk, coffee, banana, raw honey, raw coconut and MCT oil. All of Stripp'd's juices are cold-pressed, meaning heat is never introduced into the process, keeping many more nutrients intact. Try the Wise Pine, with pineapple, sage and cranberry, which is a fan favorite. Eating healthfully doesn't have to be boring or bland and Stripp'd is here to prove us right! 263 N. 3rd St., Philadelphia; (267) 550-7877.
To all of you who are already on the juice and smoothie train, do you have any other go-to spots for your cravings? Please tell us!
Feature photo:

Blue Pearl Plant Based Cafe

Other photos, in order:

Animo Juice, Jaco Juice