With the boozy holidays behind us, many of us are trying our darndest for a dry January. If you're breaking up with alcohol, or just like to take a break on the occasion, may we suggest a mocktail? Try 'em before you mock 'em!
Mocktails are easy to make at home — if you have the right ingredients — but when you're out in the world, a well-crafted non-alcoholic drink can be hard to find. Sorry, cranberry juice and club soda doesn't cut it — we're looking for clever flavor combinations, interesting ingredients (shrubs, syrups, fresh herbs and all) and showstopping presentation. Luckily, a number of local bars are stepping up their mocktail (or "temperance cocktail") games, putting creations on their menus that are just as enticing as their sauced-up counterparts. Here are our top picks for where to find the best mocktails in Philly right now:
Yes, this perfectly mid-century spot in Midtown is known for its boozy slushies, but it's also got two great options that keep it clean while still staying creative. Pro tip: Skip the nighttime crowds, and stop into Bud & Marilyn's for brunch — the warm pecan-cinnamon roll will knock your socks off!
Couple's Skate
Grapefruit juice, lime, cinnamon syrup
Wile E Coyote
Raspberry, lemon, ginger ale
1234 Locust St., Philadelphia; (215 ) 546-2220
Not only is Charlie was a sinner. a top-notch all-vegan bar, its mixologists shake up mocktails so good, your head will be spinning. The dark, sexy atmosphere makes this a great choice for date night.
Basil Fennel Lemon Soda
Basil, fennel, lemon, sparkling water
Spicy Apple
Green apple, agave, lime, cayenne pepper
Blackberry Ginger Soda
Blackberry, ginger, lime, sparkling water
131 S. 13th St., Philadelphia; (267) 758-5372
Morimoto's mocktails pair perfectly with its contemporary Japanese menu. You won't even miss the booze! The price points and design-forward atmosphere makes this the perfect place to celebrate a birthday, anniversary or another special occasion.
Mandarin Ginger
Mandarin orange, candied ginger, ginger ale
South Pacific
Calpico, pineapple, cilantro
Rejuvenation
Pomegranate juice, sweet & sour, mint
723 Chestnut St., Philadelphia; (215) 413-9070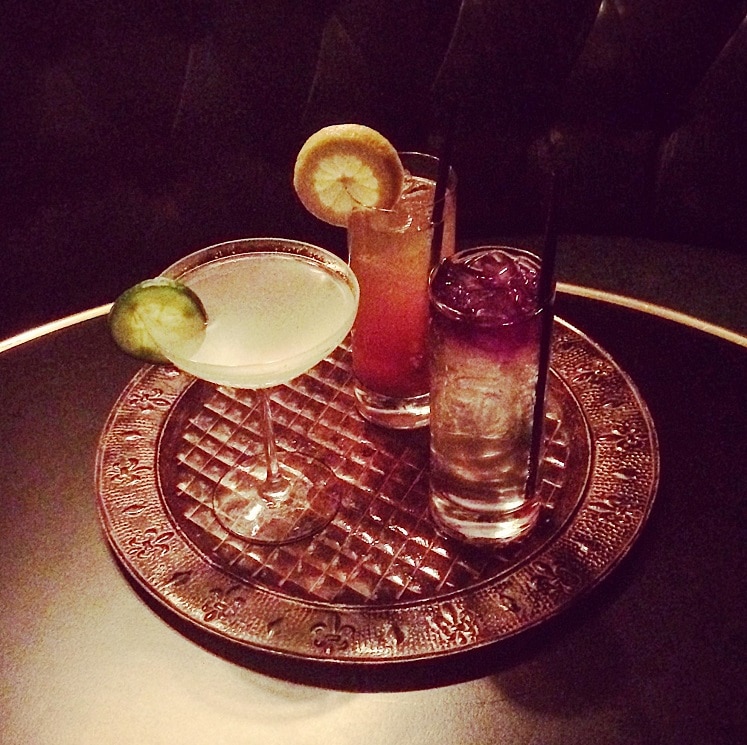 Treat yourself to a night out at Royal Boucherie, and pair its French-inspired fare with its fabulous temperance cocktails. Shareable plates, like cheese and charucterie boards, perfectly-chilled raw bar selections and sophisticated snacks, make this a go-to spot for a night out with friends.
Lavendar Bow Tie
Flowers, grapefruit, soda
Spiced Coffee
Spiced Syrup, espelette Cream
Ginger Howard
Ginger, lemon, tea
52 S. 2nd St., Philadelphia; (267) 606-6313
The sleek, airy Mediterranean restaurant and bar from Top Chef contestant Jen Carroll has built a reputation for a lovely, airy dining room, exceptional vegetable-forward dishes and fun mocktails that are clearly made by skilled mixologists.
 N/A Groni
San bitter, chinotto
Beet & Bouchie
Ginger kombucha, beet shrub, lemon
220 S. 17th St., Philadelphia; (215) 309-2238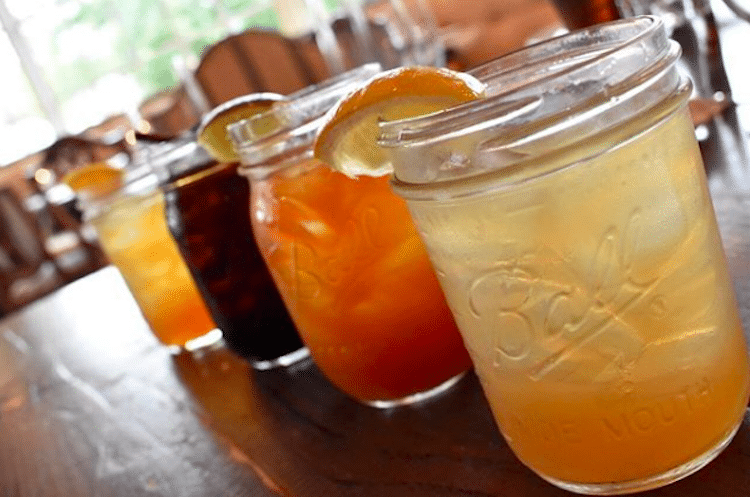 Pair any of White Dog Cafe's mocktails with its local, seasonal and sustainable food for a night out without that next-morning-headache. Got family or friends in town? The White Dog is a comfy spot to take visitors: The menu is crowd-pleasing, the service is on-point and the atmosphere is lively without being rowdy.
You Better Think
Mango, black currant puree, honey, lime, soda
Easy Street
Blood orange juice, lemonade, soda
Polmer
Pomegranate, iced tea, honey, lime
Fast Machine Hot
Apple cider, caramelized sugar, lime, rosemary
3420 Sansom St., Philadelphia; (215) 386-9224; 379 Lancaster Ave., Haverford; (610) 896-4556; 200 W. Lancaster Ave., Wayne; (610) 225-3700
What are your go-to non-alcoholic options this time of year? Tell us!
Feature photo:

Royal Boucherie

Other photos, in order:

Royal Boucherie and The White Dog