If you're taking some time off from drinking — or avoiding booze for any other reason — that doesn't mean you're relegated to sugary sodas, bland iced tea or tap water. With the right ingredients and the proper method, you can create non-alcoholic drinks that are just as exciting (yes, really!) as their sauced-up counterparts.
First, the methodology: A cocktail, by definition, must have more than two ingredients. Club soda with a twist of lime is fine, but it's not the kind of mocktail we're talking about. When crafting cocktails, bartenders often rely on ratios of alcohol to other ingredients.
According to Food52, a very common ratio is 2 parts strong (the base spirit) to 3/4 part sweet and 3/4 sour (think about it in ounces to make it easier). Because mocktails don't have the boozy element, you have to approach the construction a little differently. We suggest replacing the "strong" component with something herbal, floral or bitter, and then using the sweet and sour elements for balance. And, don't forget: A splash of bubbles, drop of aromatic bitters and a twist or spritz of citrus can go a long way.
Here are seven local mocktail ingredients you need to stock your home bar with to make the best booze-free drinks you've ever had:
Mingle Mocktails
Mingle Mocktails are bottled and canned pre-mixed sparkling alcohol-free mocktails, handcrafted with organic and high quality ingredients. They were developed by founder Laura Taylor, who conceived of the line after kicking alcohol herself and wanted something special to still enjoy on festive occasions. The brand, which is based in Wayne, PA, consists of fun flavors like Cranberry Cosmo, Blackberry Hibiscus Bellini, Cucumber Melon Mojito and Key Lime Margarita. Each zero-proof concoction is made with real fruit juice, carbonated water, natural flavors and essences and a touch of added sugar. Mingle Mocktails cost around $4 per can or $10 per bottle and contain only 40 calories per serving, making them easy on your wallet and your diet! They can be chilled and served in cocktail flutes or over ice, or mixed with fresh juices and other ingredients to make custom mocktails at home. Shop online, or find them at local markets like Market of Lafayette Hill in Lafayette Hill, Carlino's Market in Ardmore and West Chester and South Square Supermarket in Philly.
PA-Made Kombucha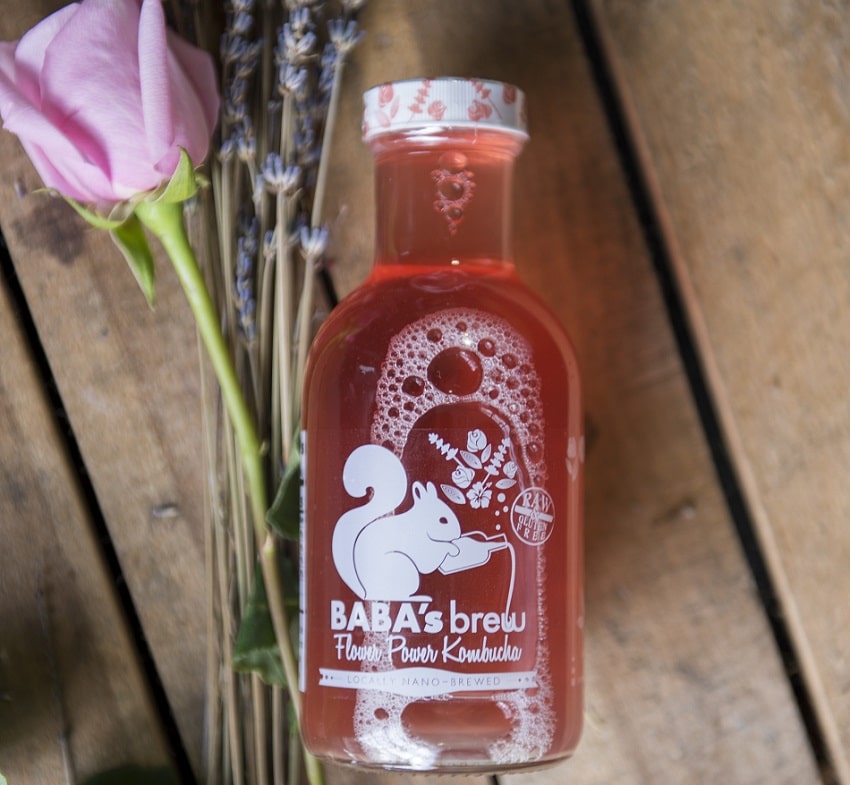 Kombucha is a favorite mixer of local bartenders, and it's an ideal mixer for non-boozy drinks, too. Sparkling and tart, these fermented tea beverages are packed with probiotics that are amazing for gut health. They're often made with whole food ingredients and are very low in sugar. Artisan kombucha is being made all over PA, so no matter where you live, it shouldn't be hard to find a local brand. A few of our favorites are Baba's Brew, Counterpart Kombucha and Renewal Kombucha.
Natrona Bottling Company Red Ribbon Mixers
Natrona Bottling Co., based in Natrona, PA (about 25 miles Northeast of Pittsburgh), makes a curated line of craft mixers under the name Red Ribbon Mixers. These very handsomely packaged bottles come in five flavors: Seltzer, Tonic Water, Mint Ginger Ale, Cola and Bitter Lemon. Thanks to Natrona Bottling Co.'s pinpoint carbonation process, each bottle is packed with smooth but intense bubbles that keeps the liquid sparking for up to 24 hours after opening. We love how the company uses natural ingredients, even in its tonic water — did you realize that most of the mainstream tonics on grocery store shelves contain high fructose corn syrup? The other flavors are balanced and super refreshing: the perfect backdrop for a spritzy mocktail!
Simple Syrup Infused with Local Spices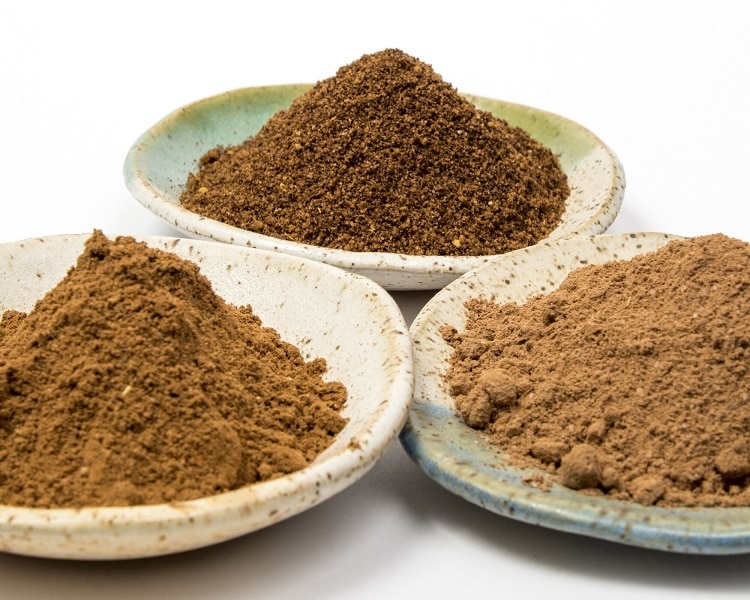 Adding sweetness and flavor to mocktails couldn't be more simple: Add equal parts sugar and water in a saucepan over high heat, stir gently while it comes to a boil and then turn off the heat. You can use brown sugar, cane sugar, coconut sugar, honey — any kind of sugar, really — and adjust the levels if you'd like the mixture to be more or less sweet. Once you've made the base simple syrup, you can experiment with all kinds of infusions.
The sky is the limit — any flavor that you'd like to appear in your drink without including the actual ingredient is fair game for infused simple syrup. Herbs and spices can be a wonderful, warming touch, and if you decide to go that route, try using spices from PA-based companies like Calicutt's Spice Co. in Hershey, PA, The Head Nut in Ardmore, or Pittsburgh Spice & Seasoning Co. in Pittsburgh. Fennel seed, cinnamon sticks, cloves, dried lavender, peppercorns and dried lemongrass are just a few ideas to get you started! You could even add a dose of heat with a fiery spice blend from St. Lucifer (Royersford) or Sundry Mornings (Philadelphia). Just let your chosen ingredient(s) steep in the simple syrup for 10 or so minutes as it cools, and you're good to go. Simple syrup should keep for about a week in a sealed container in the fridge.
Reading Soda Works Sodas CannaFizz Seltzer
As we already mentioned above, mocktails are not the time to skimp out on quality, so when it comes to soda mix-ins, mass-produced brands need not apply! Reading Soda Works Bottling Company based in Reading, PA, makes a wide range of craft sodas, ranging from Sarsaparilla to White Birch Beer to Vanilla Cream to Grapefruit Citrus. If you're interested in CBD mocktails, the company also makes a line of infused sodas and seltzers called CannaFizz with between 15 and 25 miligrams of CBD-oil in each 12-ounce bottle. You can shop for Reading Soda Works' products online, or use its store locator tool to find a local market near you that carries them.
ROOT Crafted Cocktail Mixers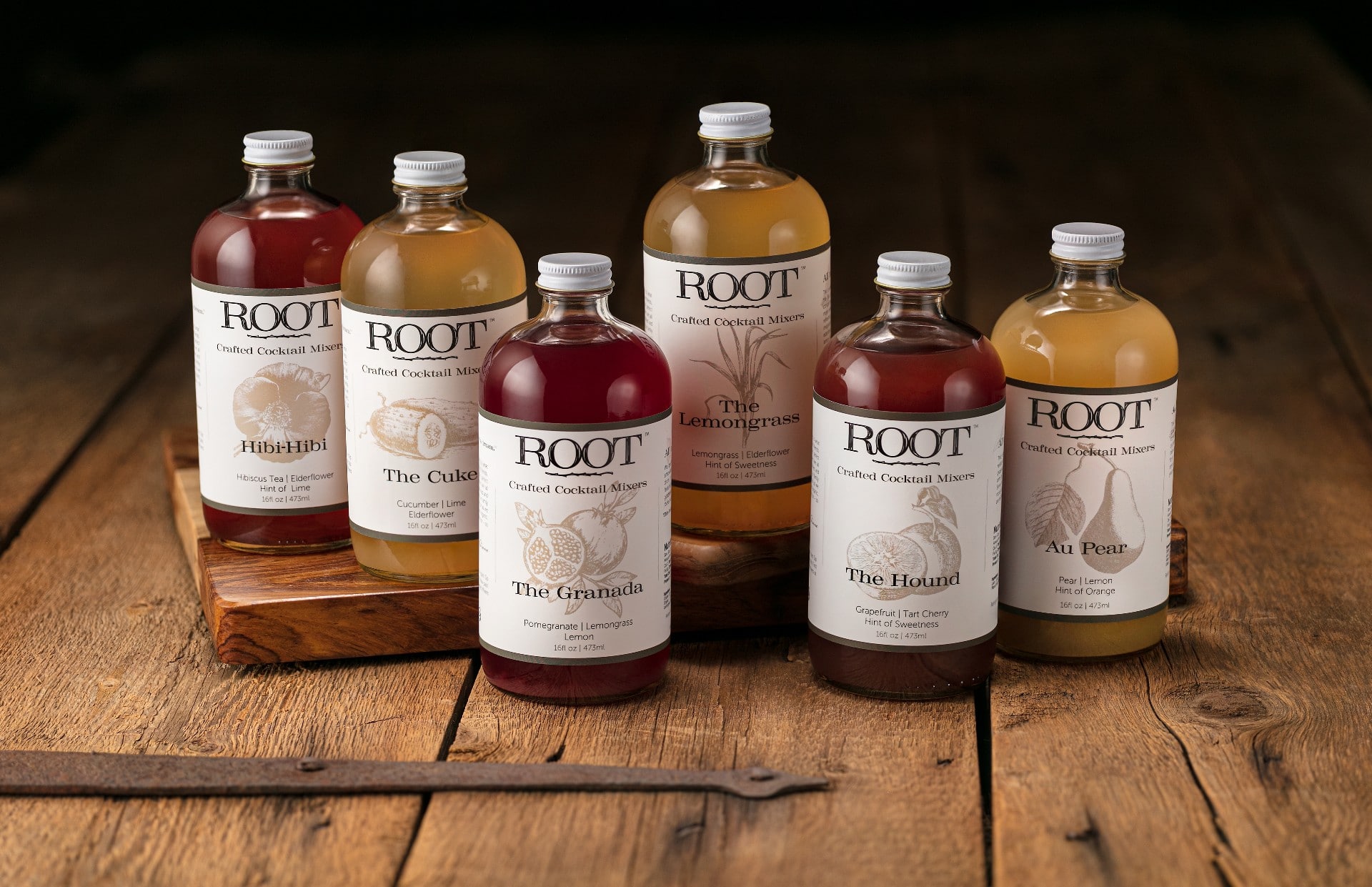 Technically, ROOT Crafted Cocktail Mixers (founded in Bethlehem, PA by two BFFS — read more here!) are meant as mixers for boozy cocktails, but there's no reason you can't use them for mocktails! The seasonally-inspired flavors, like The Cuke (cucumber, lime, elderflower) and The Hound (grapefruit, tart cherry), are made from organic, natural ingredients, and are just as fabulous mixed with club soda or other zero-proof ingredients. Shop online or use ROOT's store locator to find a retailer near you!
Wigle Whiskey Aromatic Bitters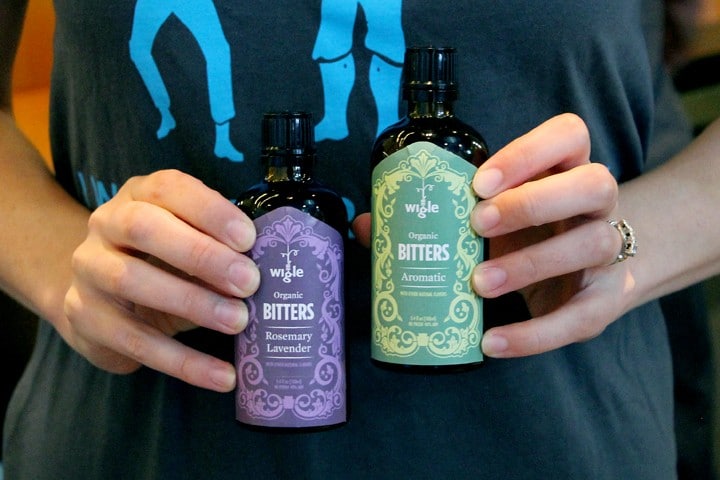 Bitters are a potent way to add herbal, aromatic notes to mocktails. A lot of people drink seltzer with a few drops of bitters to ease a hangover, but we think it's a delicious beverage any time! Bitters are usually made with a blend of herbs, botanicals, spices, roots and pods — you know, all those mysterious earthy things that taste so strangely good. Pittsburgh-based Wigle Whiskey makes its own line of bitters, with no artificial ingredients, glycerin, or dyes. The current flavors are: Aromatic, Molé, Pomander Orange and Rosemary Lavender. A little goes a long way, so just a few drops will suffice.
Just a note about bitters: They are made from alcohol (Wigle's is made from pot-distilled, small-batch wheat whiskey) and have a pretty high ABV (35-45%, usually). Usually, only a drop or two goes into drinks, which is why you'll find bitters legally for sale in places where alcohol is not sold. If you're trying to cut down on alcohol and don't mind trace amounts in your mocktails, it's not worth worrying about, but if you are strictly avoiding all and any kinds of alcohol, bitters might not be right for you.
Happy mixing! What are your favorite ingredients to take mocktails to the next level? Let us know!
Feature photo & cocktail photo:

Ed Williams for Dish Works

Spices photo:

Sundry Mornings

Bitters photo:

Wigle Whiskey

ROOT bottles photo:

ROOT Crafted Cocktail Mixers