Long live the local bakery! From where we're sitting, it seems like the last few years have ushered in a new wave of independent bakeries and bake shops all across Pennsylvania, from Lost Bread Co. and Mighty Bread Co. in Philly to Goldie's in Lancaster to The Bakery Society Pittsburgh (an awesome bakery incubator that only promises more local carb-friendly businesses in the future).
One of the newest bakeries on the scene is Brandywine Valley Bread. While this company has been around a little while, selling mostly at the Media, Kennett Square and Eagleview farmers markets, it opened the doors to its own brick-and-mortar bakery in Downingtown (in the shopping center on the corner of Routes 30 and 340) in early December 2018.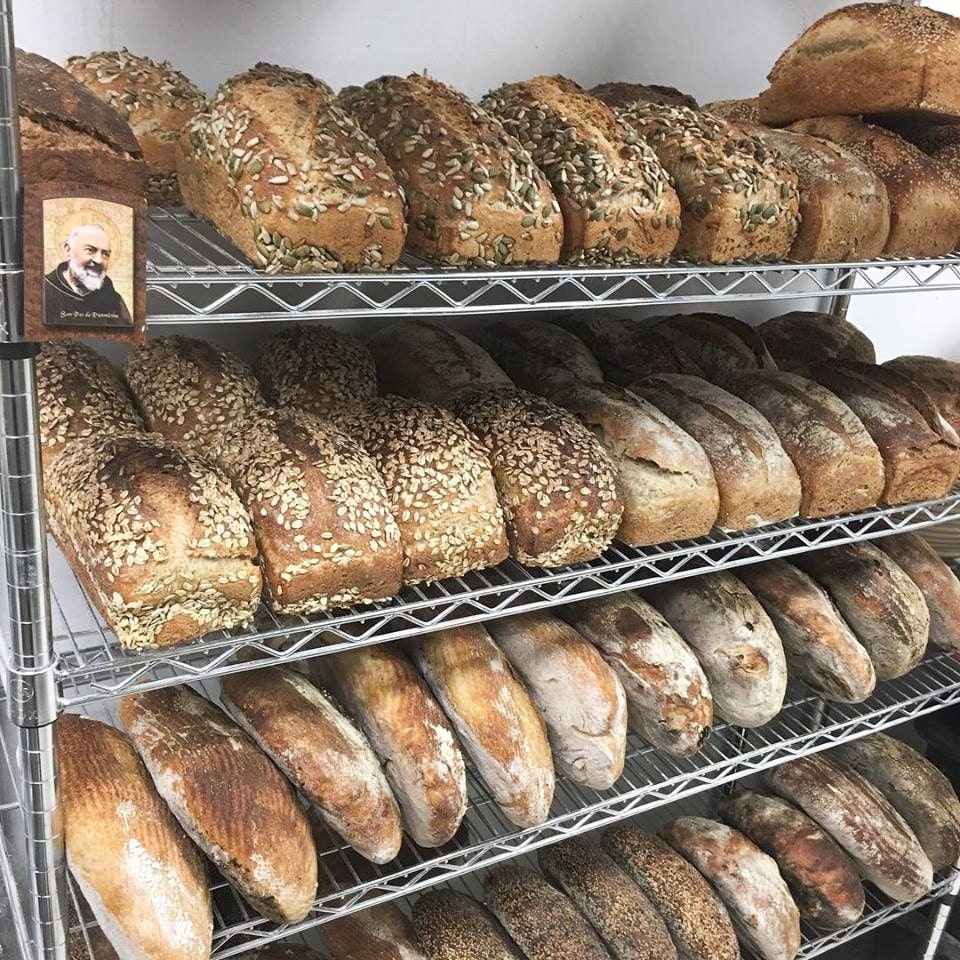 The shop is no-frills, but cozy, the kind of place where you might run into your neighbor on the way home from work on a Friday, loading up on baguettes, sourdough loaves and pastries for the weekend. And, judging from the number of "sold out" posts on its Facebook page, fresh and delicious breads are something a whole lot of neighbors are excited about.
As always, we were curious to learn a bit more about the story of the people behind this new local venture, and were able to have a chat with Fran McLaughlin, who co-owns Brandywine Valley Bread with his wife Maria Quaranta-McLaughlin.
PA Eats: Congrats on the new storefront! How did that opportunity come about?
Fran McLaughlin: The increasing demand from the farmers markets was making it difficult to use shared space. I was looking for commercial space in the Downingtown borough and wasn't having any luck. I found this space through a Craigslist ad.
How has life changed since you opened the brick & mortar?
I definitely put in more hours, but it is truly a labor of love, so I don't feel it physically. Mentally, I'm working 24/7 and I'm grateful for this because it will help me continue to make a product our community wants and appreciates.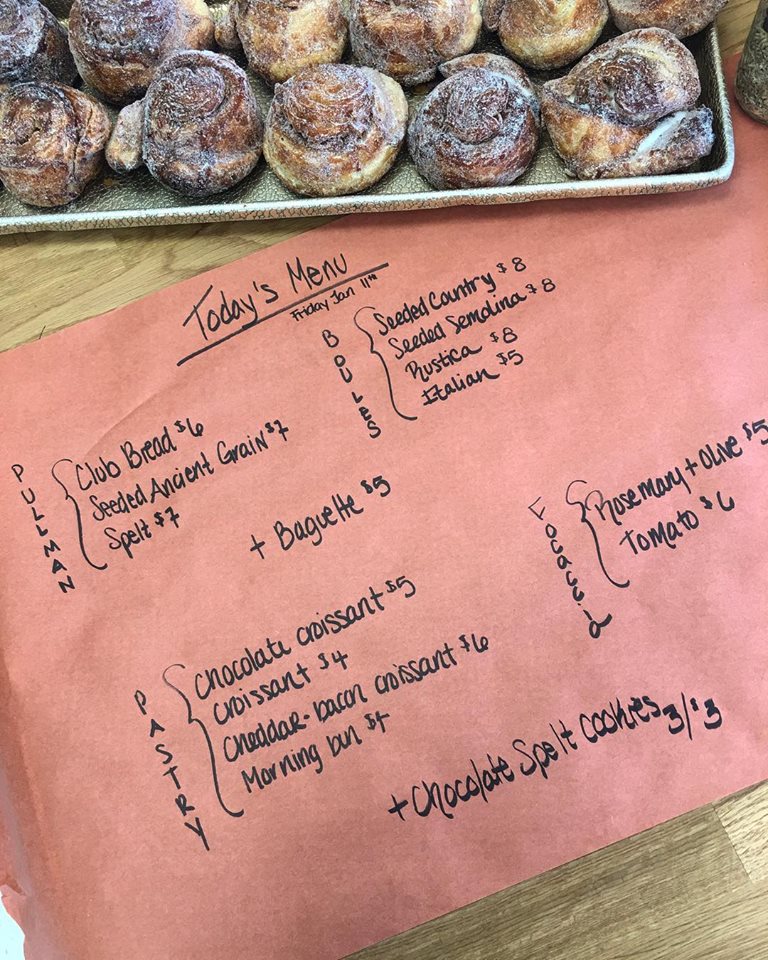 What did you do before this? Have you been a professional baker for a long time?
I have always been in the food service industry, from hotels to bars, to restaurants to catering. I can honestly say I have done it all, from mopping to menu design.
Brandywine Valley Bread makes naturally leavened bread, right? Why is this the method you use? What are some challenges/rewards that come with this method versus using commercial yeast?
I read Tartine by Chad Robertson a few years back. I started making the breads and quickly realized that, compared to the commercially yeasted breads I had known my whole career, these loafs where superior in flavor and texture. The biggest challenge is that, with naturally leavened, you need to be spot-on with your timing. This is different for every baker and unique to their location, since over- or under-proofing makes an undesirable loaf of bread.
What inspires you? Are there any favorite breads (fan-favorites or your own) or ones you've tried but decided not to make again?
Serving people inspires me. When customers walk in and say, "Oh, wow, it smells so good in here," or I read good reviews and comments online — like the people who tell me they had stop eating bread because it was making them sick until they ate mine — and the personal relationships I make with my customers … all of this inspires me. I have been pretty lucky with the breads I have designed, that they are well-received.
One customer-favorite is the seeded country, with spelt, rye and whole wheat flours with sesame, black sesame, fennel and caraway seeds. And baguettes, of course!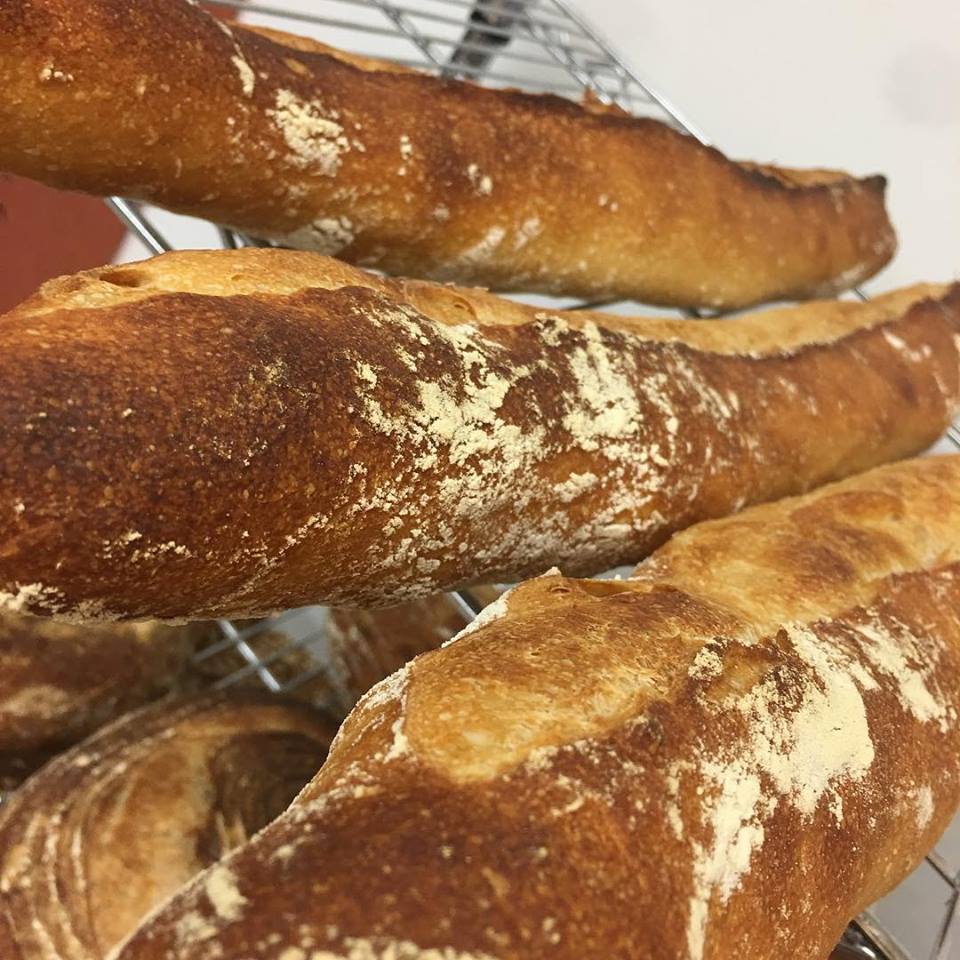 We've noticed neighborhood bakeries making a comeback in America. Why do you think this is? Why do you think they are important spaces for communities?
Yes they are, I'm not sure the reason, exactly. It could be the pendulum swing away from the convenience of supermarkets. I know that here, in Chester County, people want quality. In our shop, you meet the baker, who knows the farmer and the land where the food I'm serving you comes from. It all starts with the farmer, so support local farms and your farmers market!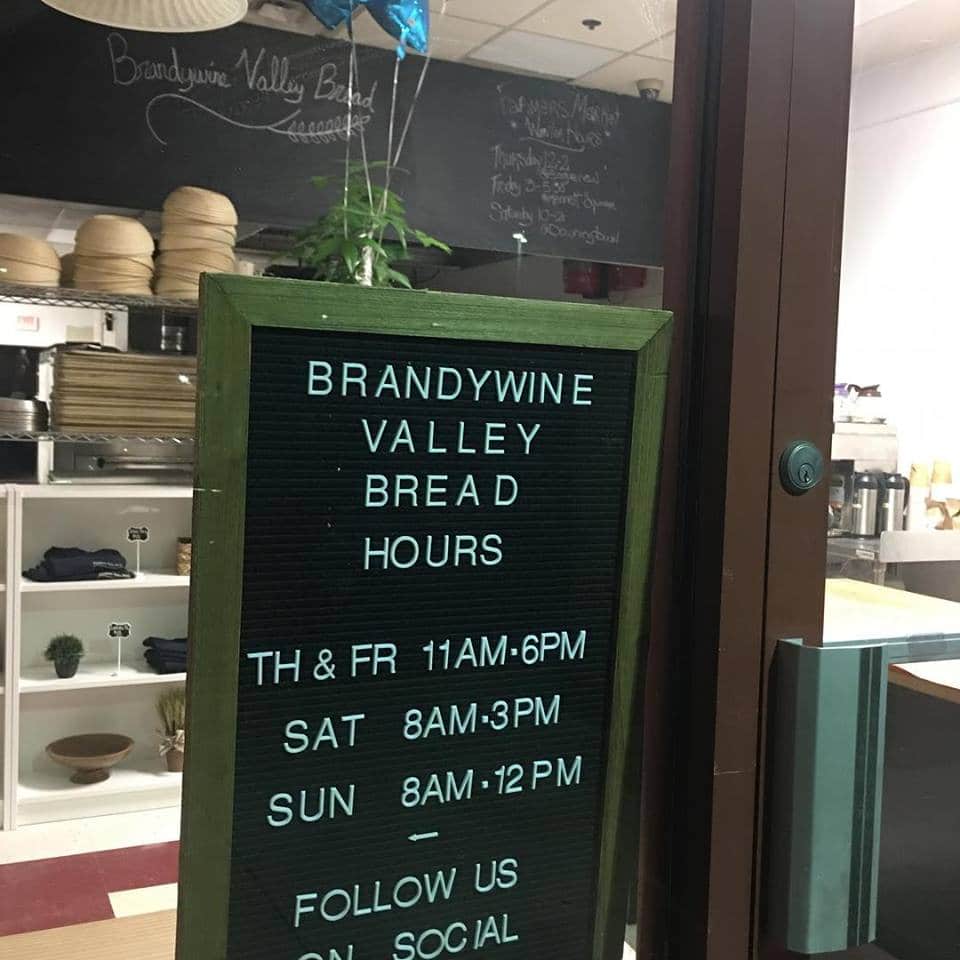 If you live in the Downingtown area, stop by Brandywine Valley Bread to support a fantastic local business. The bread and pastries are way better than what you'll find at the grocery store, we promise!
Find Brandywine Valley Bread at 3941 Lincoln Hwy. in Downingtown; no phone.
Photo:

Brandywine Valley Bread