As the holidays draw near, Gadaleto's Seafood Market is in full swing, offering some of the freshest and tastiest seafood available in Chester County. Whatever your festive traditions may be, an order from Gadaleto's is the perfect accompaniment or main event. Gadaleto's can be found in its convenient location in the Westtown Village Shopping Center at the intersections of route 202 and 926.
Deep-Rooted Traditions
The Gadaleto family, now in its fourth generation of seafood market operation, treasures its annual Feast of the Seven Fishes, a family tradition with recipes and memories passed down over countless years. Owner Andy Gadaleto's paternal aunt Marguerite Gadaleto, or Aunt Margie as he calls her, has passed along a wonderful recounting of her girlhood experiences from many decades ago, as she tried all of the unusual and sometimes ghastly delights of the Italian family feast. (Aunt Margie also told her story to Primo magazine in 2001.)
She writes, "One by one my mother and Nanny Lena would bring strange food to us. There was pulpo — octopus salad to a layman. These are little tentacles of purple suction cups sprinkled with fresh curly parsley and marinated in garlic and lemon. With a little practice I could get the tiny cups to stick to the roof of my mouth."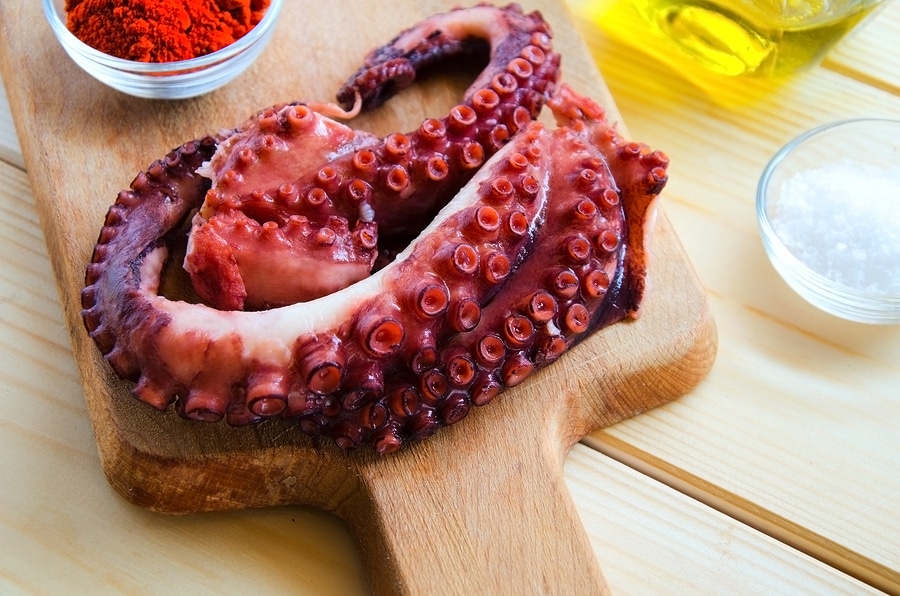 She remembers hiding "eyeballs" (olives) in her napkin and thinking pickled scungilli meat (conch) tasted more like a rubber glove than anything else.
But Aunt Margie quickly found her favorites among the countless courses. She vividly recalls savoring the simmered, stuffed calamari, "a delicious, delicately flavored creature," and loving the little thin crispy smelts whose tails reminded her of potato chips.
"The broiled eel with olive oil and bay leaf was my favorite," she writes. But she found them quite scary. "I was okay as long as I hadn't peeked into the big tank in Dad's back room that stored hundreds of what appeared to me to be big, black snakes. They were long, shiny slippery serpents that wrapped themselves around my Dad's arm when he reached in with black rubber gloves to grab one."
"Some kids had 'visions of sugar plums' dancing in their heads on Christmas Eve. I had nightmares of a giant eel coming for his revenge."
The meal took hours and hours for the Gadaletos to enjoy every year, and from the olive bread handmade by her mother and her Nanny Lena to the pastries that arrived in white cardboard boxes tied with red and green Christmas string, Aunt Margie remembers it all.
"Most Christmas memories run into one another, but the Feast of the Family will be a part of us forever."
These days, the Gadaleto family remains true to this cherished, festive tradition. Owner Andy Gadaleto shares one of the favorite Gadaleto family recipes, for Calamari Ripieni, below. And this year, Andy and Mary's young daughter Gabrielle Lena, named after his great grandmother Nanny Lena, will be just one of the many Gadaleto children experiencing the Feast of the Seven Fishes with wondrous curiosity and delight.
Calamari Ripieni (Stuffed Calamari)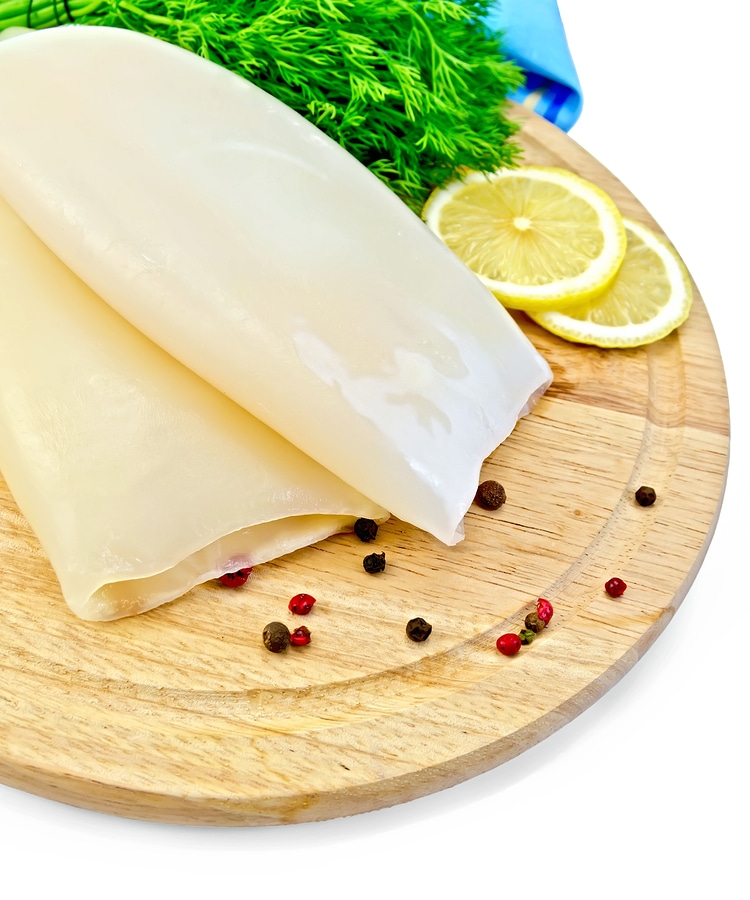 With love from Nana Peggy
Ingredients
4 small calamari (4–6 inch, not the big ones)
1/2 cup olive oil
1 medium onion, finely chopped
1 cup carrots, finely chopped
1 clove finely minced garlic
2 tablespoons fresh parsley
1/4 teaspoon poultry seasoning (or sage)
Red pepper flakes or 1/2 chili, diced, to taste (optional)
1 cup of soft bread crumbs (no crusts)
1/4 cup dry white wine
8-oz. can of plum tomatoes, chopped with juice saved
Method
Rinse and clean the calamari under cold water, keeping the body intact. Reserve and chop the tentacles and set aside.
Heat 3 Tbsp olive oil in pan. Sauté onion, carrots and garlic 2–3 minutes at medium heat until they soften up. Add parsley and spices and sauté about 1 minute.
Add tentacles, sauté on low for 5 minutes. Add the bread crumbs and toss until browned.
Stuff each calamari sack. Pin closed with toothpick.
Add rest of the oil to pan and lightly brown the calamari, turning once.
Add the wine and tomatoes and cook until tender, 15–20 minutes on low heat. Do not overcook.
Serve with angel hair pasta or polenta.
Holiday Seafood Picks
Gadaleto's Seafood Market offers a wide array of fresh fish and shellfish to bring home and serve over the holidays, in addition to many other tasty treats.
Andy has found that the most popular selections around Christmas are stuffed salmon, stuffed flounder and stuffed shrimp. The shrimp platters of fresh, never frozen shrimp are always in high demand, as well as calamari, mussels, smelts and Gadaleto's award-winning crab cakes.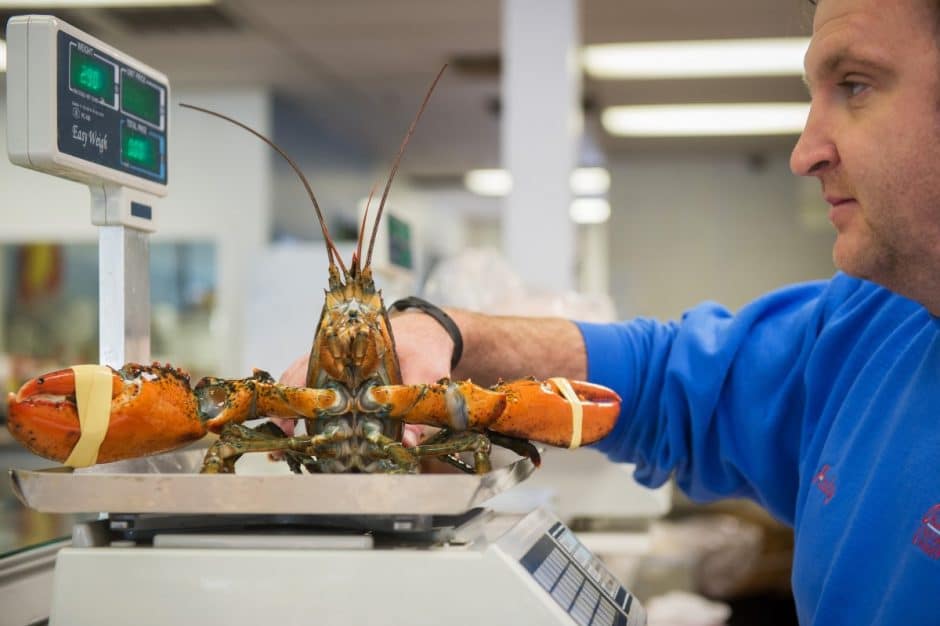 For New Year's, customers most often seek whole live lobsters, steamed in the store, lobster halves and tails stuffed with crab meat.
Andy and his chefs will also offer an array of homemade soups and limited made-to-order lunch and dinner takeout entrees drawn from the regular takeout menu.
Order Ahead for Quality and Convenience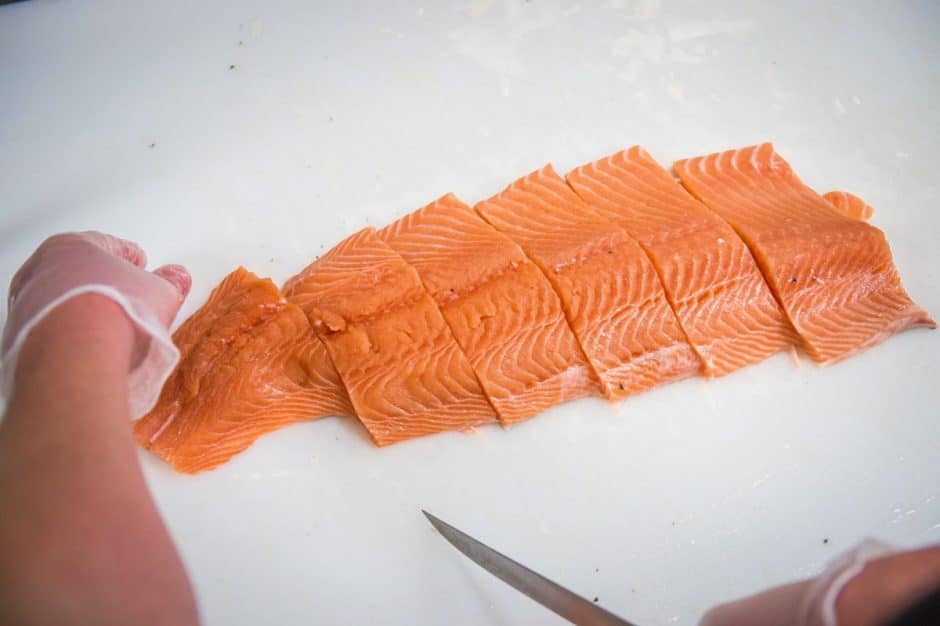 Gadaleto's Seafood Market is now taking orders for the holiday season. Andy looks forward to providing whatever his customers seek over the holidays. He suggests, "Save time and the hassle of struggling with crowds by placing your order by phone in advance."
Andy asks that customers please call the store and place orders for the week of Christmas early to ensure whatever items they want are purchased and reserved for them. Placed orders will be ready for pick-up on arrival.
With plenty of parking in the new Westtown Village Shopping Center and 15-minute spots directly in front of the store, it couldn't be easier to pop in for pickup of your pre-ordered items.
Your Choice for the Holidays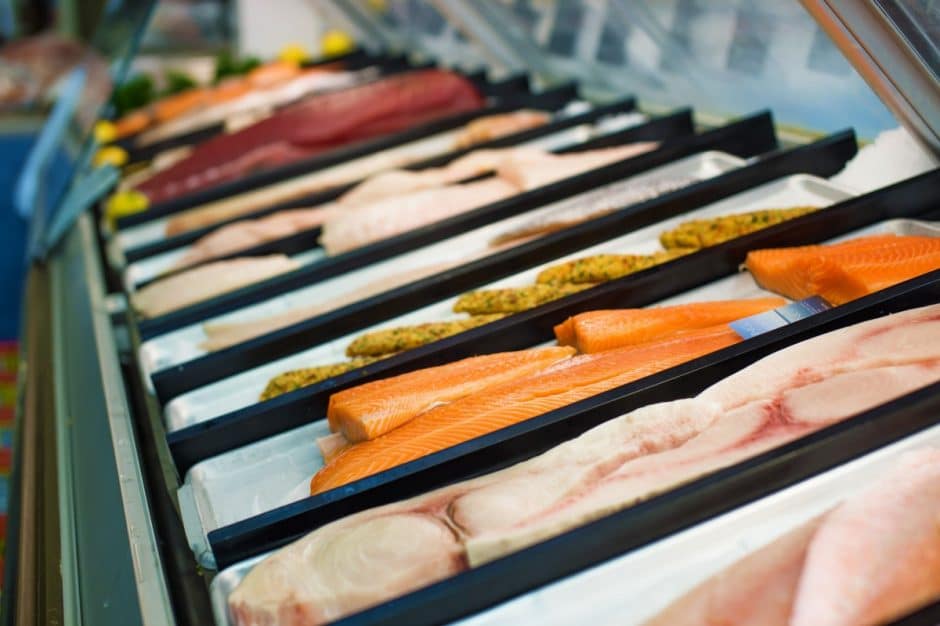 Steeped in its own culinary traditions, Gadaleto's is proud to offer its customers the choicest selection in seafood as they gather with family and friends over the coming month. As a longstanding local business with deep culinary roots, Gadaleto's Seafood is an exceptional source for making a splash as you entertain over the holiday season.
Find Gadaleto's Seafood Market at 1193 Wilmington Pike in West Chester; phone: (610) 430-7777.
Octopus and calamari photos:

BigStock

All other photos:

Alexandra Whitney