As residents of the Main Line and West Chester know, Carlino's Market is the best place to go for incredible catering, no matter the occasion, scratch-made prepared foods, superior pizza and sandwiches, fresh pasta and Italian delicacies, decadent desserts and cafe-quality coffee drinks and pastries. Clearly driven by a love for food, everything in Carlino's is crafted with fantastic flavor in mind.
But, did you know that, in addition to all this deliciousness, the shelves of Carlino's are lined with gourmet groceries to make your home-cooking adventures even more fun? If you feel a thrill stocking your pantry with infused oils, vinegars, spices, pastas, mustards, jams and other fine foods, you will love perusing Carlino's for all of your specialty-food needs!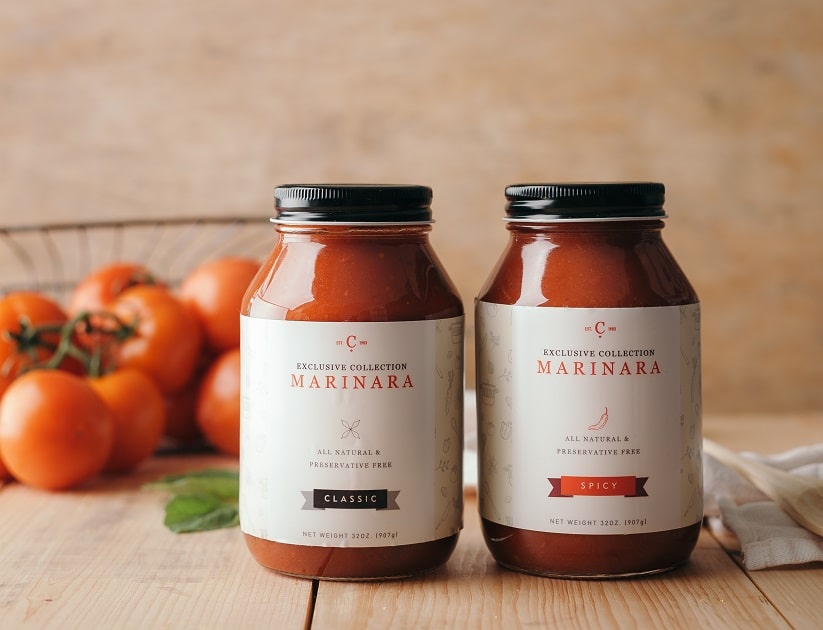 Here are our favorite picks from Carlino's grocery selection for each meal of the day:
Breakfast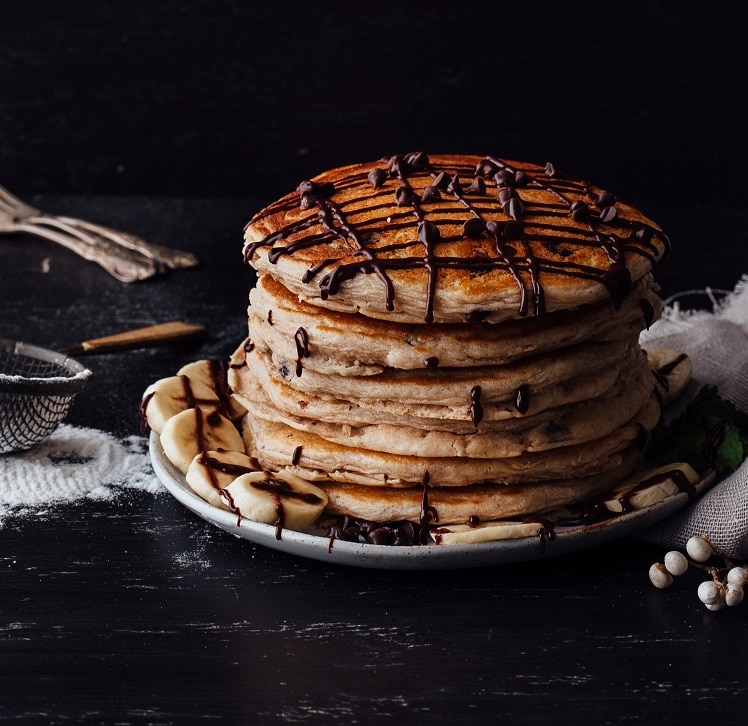 Maybe the best you can do for breakfast on a busy weekday morning is yogurt and a granola bar, but weekends are meant for a leisurely first meal of the day. Gather the family, or chase away a hangover with friends, with a real meal, made with love.
No need to reinvent the wheel: First, brew up a fresh pot or French press of Carlino's own small-batch, fresh roasted coffee. Choose from a dozen different varietals of beans, ranging from bright, delicate single origins, like Costa Rican Tarrazu, to bold, intense Espresso Italia, to easy-sipping French Vanilla.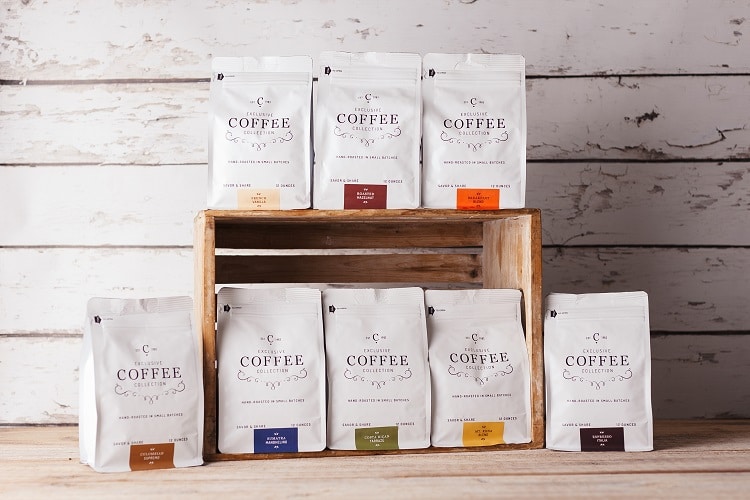 Then, mix up a batch of crowd-pleasing flapjacks using Carlino's brand pancake mix. Choose from standard, blueberry or chocolate chip, each created with wholesome ingredients and no filler — just add milk, oil and eggs to make the perfect pancake batter! Top your fluffy pancakes with a drizzle of Whiskey Hollow Maple Syrup, artisan-made in nearby Avondale, Pa. Who needs to import maple syrup from New England or Canada when you can get delicious Pennsylvania-made stuff from a family-run company?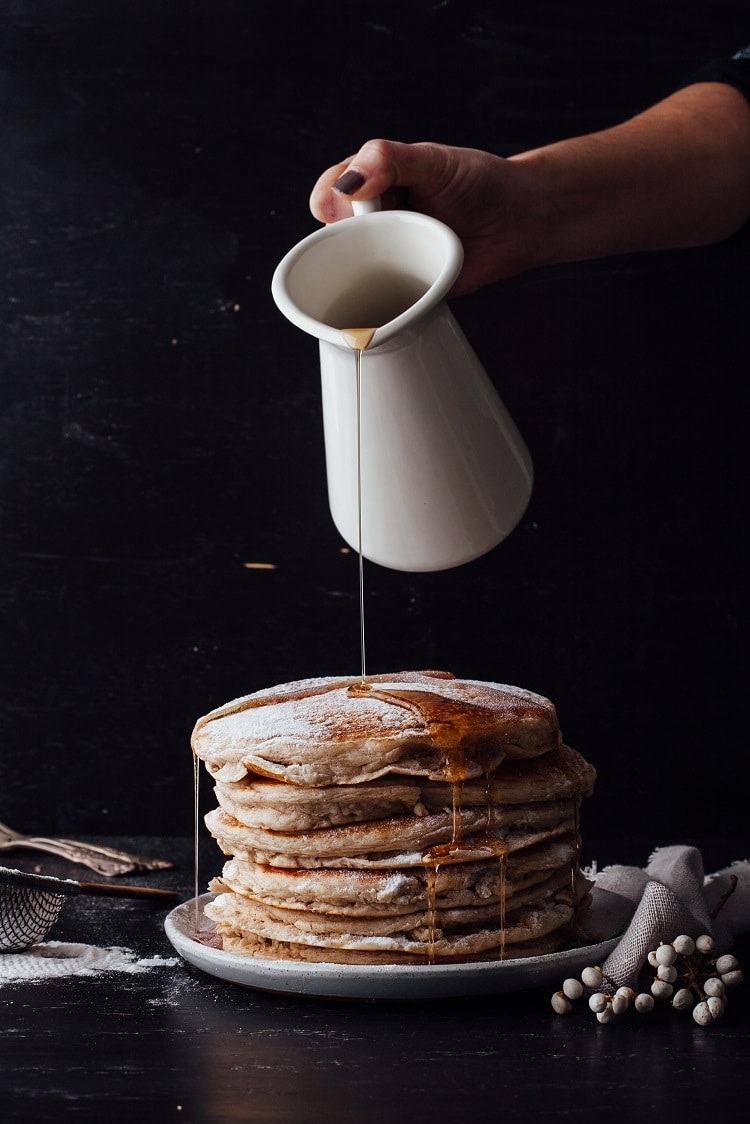 If you prefer a simpler brunch set up, grab a package of local eggs from Carlino's dairy case and a loaf of house-made sourdough or multigrain bread from the bakery!
Lunch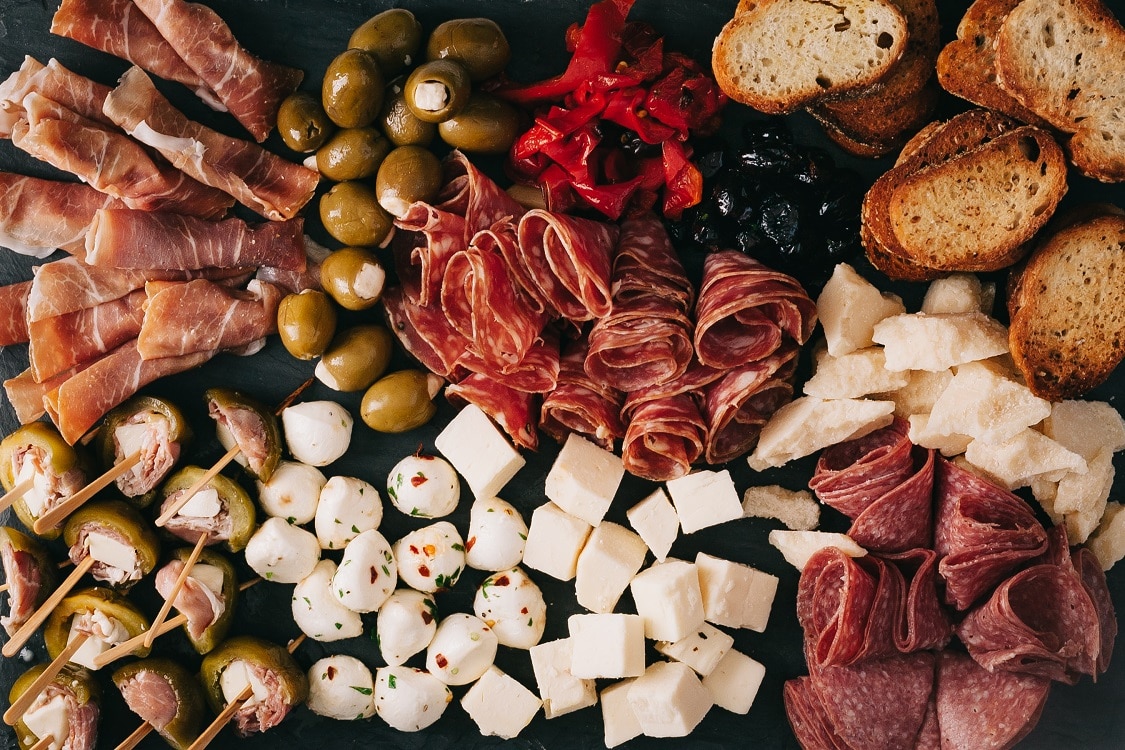 One of our favorite kinds of lunch is a cheese board with lots of tasty accompaniments on the side. Both Carlino's locations are home to impressive artisan cheese cases, each staffed by knowledgeable and friendly cheesemongers. Whether you crave cave-aged cheddar, creamy triple brie or something a little more funky, the cheesemongers will always steer you in the right direction, let you try tastes, and cut hunks of cheese down to a smaller size, if that's what you need. Shop local with wedges from Chester County-based The Farm at Doe Run, or taste your way across the globe with Carlino's impressive international selection.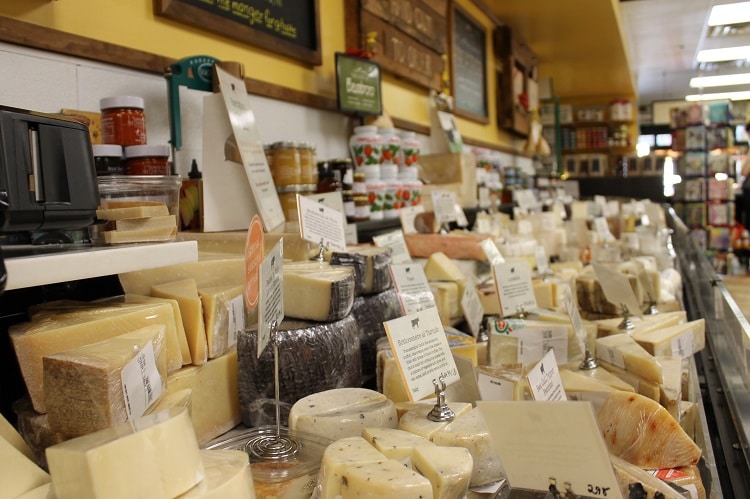 Pair your cheese choices with antipasto and olives from Carlino's self-serve bar, or craft charcuterie from its meat case. No cheese board is complete without a swipe of honey and a dollop of jam. Again, we encourage you to stay local, and grab jars of Swarmbustin' Honey from West Grove, Pa. and jam from Bucks County-based Eat This (try the tomato jalapeño marmalade!).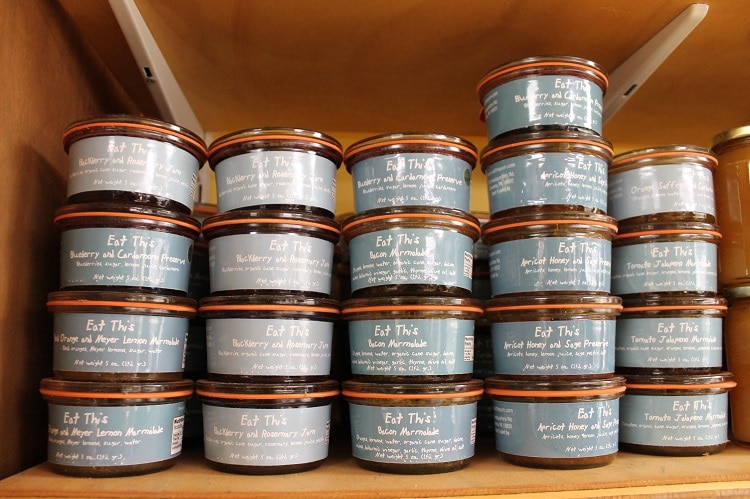 Carlino's well-stocked condiments section offers multiple selections from both of these PA-proud companies. Grab a package of berries from Carlino's petite produce department to round out the cheese board.   
Dinner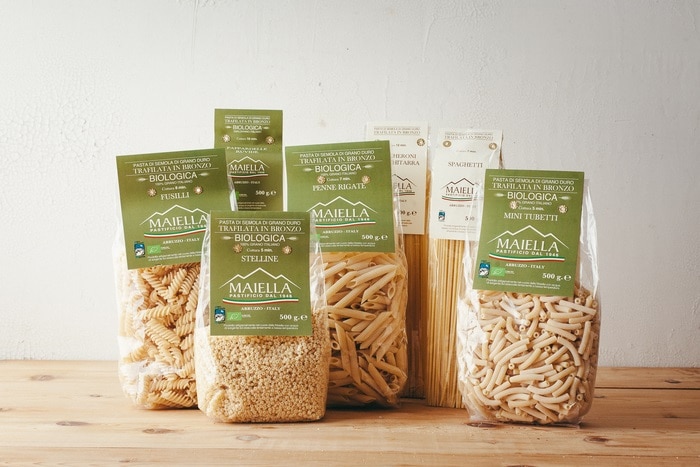 For dinner, cook up some pasta and gravy! But, don't settle for anything less than A+ quality. The Italian-American family that runs Carlino's knows how to do pasta right. Start with a package of dried Maiella Pasta, a delicious and toothsome pasta that is made in Abruzzo, Italy — the town where the Carlino family is originally from. Made from the fresh water in the Maiella mountain range and minimally processed using traditional methods, this pasta will blow the boxed stuff from the supermarket out of the water. Carlino's is the exclusive carrier of this pasta in the United States!
Top this pasta with Carlino's own jarred classic marinara. This signature sauce tastes like it's from Nonna's own kitchen, with layers of simple, savory flavor and the perfect texture. Grab an extra jar (it's shelf-stable!) for those nights where you want to cook but need to keep things easy. Whip up a side salad, dressed with Carlino's own line of gourmet oils and vinegars, in both classic and modern infusion flavors.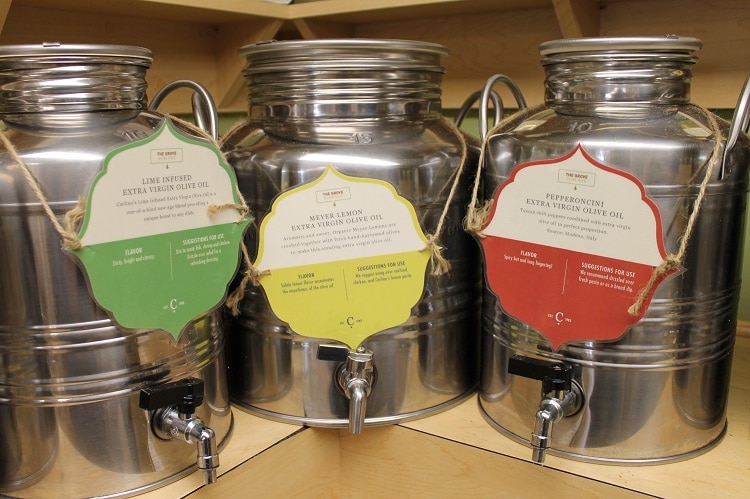 Dessert
Finish off any meal with a sweet, refreshing dish of Carlino's Homemade Gelato. Lower in fat than traditional ice cream, but wonderfully dense and creamy due to the churning methods which remove air bubbles, gelato is a gourmet treat that's now a household name in the U.S. Carlino's brand is made from scratch, right in the kitchen on site, so the flavors are as fresh and vivid as if you made the gelato yourself.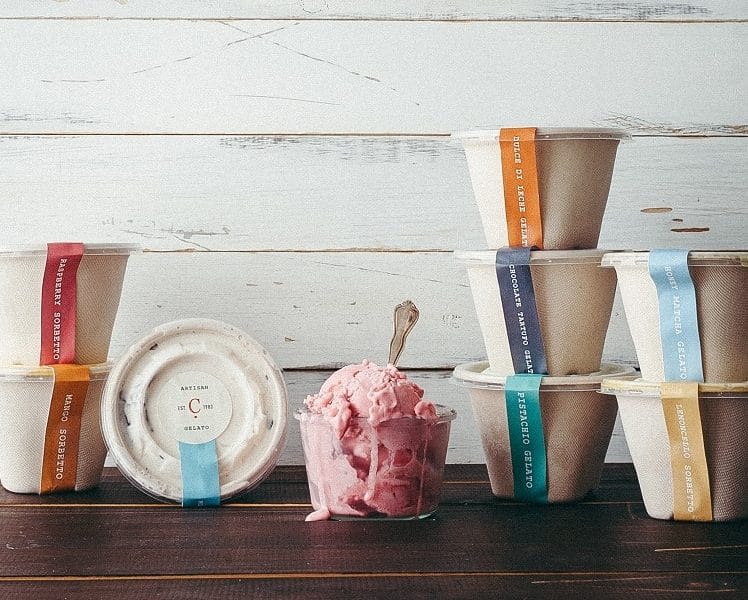 Reminisce about your vacation to Rome with Italian flavors like Chocolate Tartufo, Pistachio and Limoncello, or try a more modern scoop, like Honey Matcha or Dulce de Leche.
To make your home-cooked meals more memorable, find the best imported and locally made groceries and ingredients at Carlino's!
Carlino's Market has two locations: 2616 E. County Line Rd. in Ardmore; phone: (610) 649-4046; and 128 W. Market St. in West Chester; phone: (610) 696-3788.
Cheese case, Eat This jam and olive oil photos:

Emily Kovach

All other photos:

Carlino's