As we hope you know, Tuesday, November 6, marks the midterm elections for national seats in Congress, gubernatorial races and plenty of local political races. Sometimes, midterms slip quietly by — a scenario that is certainly not the case this year. The heightened political tensions in the U.S. have led to this being one of the most closely watched and talked about midterm elections in recent history. No matter where you stand on the political spectrum, voting is an important part of our democratic citizenship and a way to make our voices heard. Lots of businesses, brands, celebrities and organizations are chiming in to increase voter registration and get out the vote.
One such organization in our own backyard is Chester County Food Bank. It has been organizing to encourage both employees and its neighbors in the community to vote. On October 8, CCFB's Executive Director Larry Welsch released a public letter, explaining that the entire staff of the Chester County Food Bank will be provided paid time off during the working day to vote.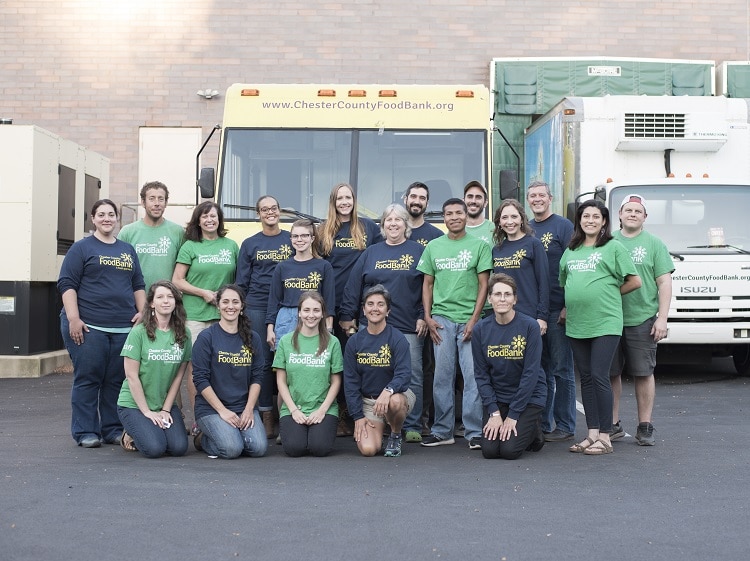 "While the Chester County Food Bank does not endorse candidates or political parties, we do advocate for every American's right to vote," Welsch said. "We feel that this effort is important to help us achieve our mission to 'mobilize our community to ensure access to real, healthy food.'"
According to this letter, in the 2016 election, nearly 86,000 Chester County residents missed their opportunity to vote. Pew Research Center studies have shown that scheduling conflicts with work or school are the greatest barriers keeping voters from the polls on Election Day. Giving its employees paid time off to vote is one way CCFB is working to address this barrier.
The second way that it's engaging its community is by putting informational flyers in all of the Senior Food Boxes that have been distributed in the past month. This program feeds up to 500 vulnerable seniors in Chester County through 25 distribution sites. The flyer included in the food boxes by CCFB reminds seniors when voting day is taking place, how to locate their polling place and which offices they'll be voting for: U.S. Senator, U.S. Representative (5th and 6th Districts), PA Governor, PA Lieutenant Governor, PA State Senator (44th and 26th Districts) and PA State Representative.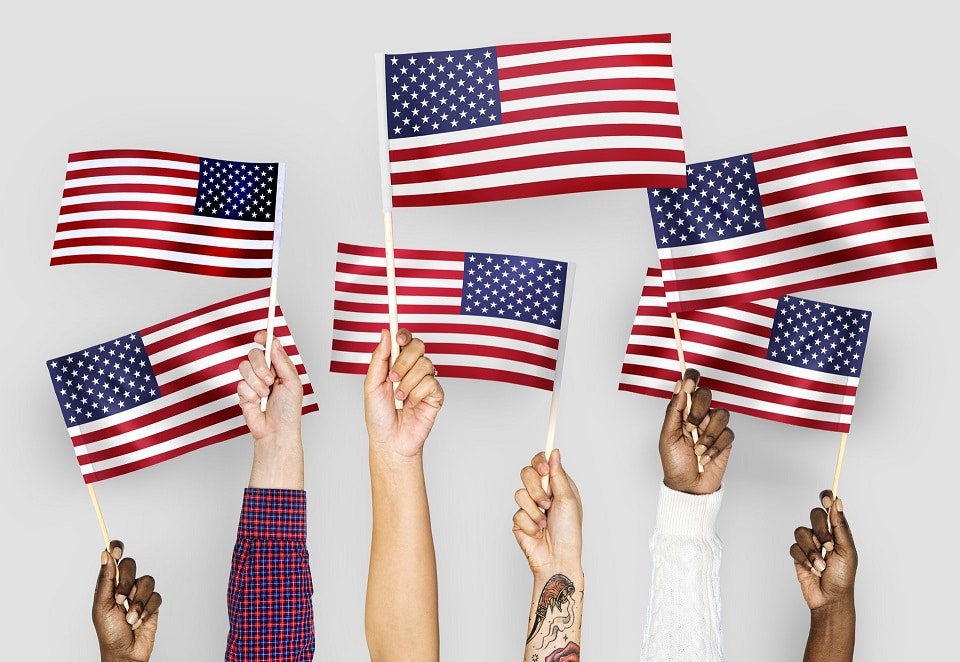 The flyer also provides the numbers for the Republican Committee of Chester County (RCCC) or the Chester County Democratic Committee (CCDC). With advanced notice, both of these organizations are able to arrange transportation on Election Day based on volunteer availability, which may be an essential component of actually getting to the polls for many seniors. It also reminds voters of Pennsylvania's voter identification policy.
"According to the National Conference of State Legislatures, Pennsylvania DOES NOT require Photo ID to vote," the flyer reads. "Federal law requires FIRST TIME voters who have not previously provided proof of ID to show identification in the form of a current and valid photo ID, or a copy of a current utility bill, bank statement, government check, paycheck, or other government document that shows the current name and address of the voter." The flyer goes on to list the Election Protection Hotline (1-866-OUR-VOTE) to call to report voter intimidation issues.
Though voting might not seem directly connected to CCFB's mission to end food insecurity in Chester County, it actually is. CCFB's work also isn't just about food and hunger — it's really about being an actively supportive part of the larger community. Its mission is a holistic approach: growing and distributing healthful food, educating people about nutrition and cooking, helping children and families thrive … it's all connected. It's nearly impossible to live a happy and healthy life if you're always worried about where the next meal is coming from.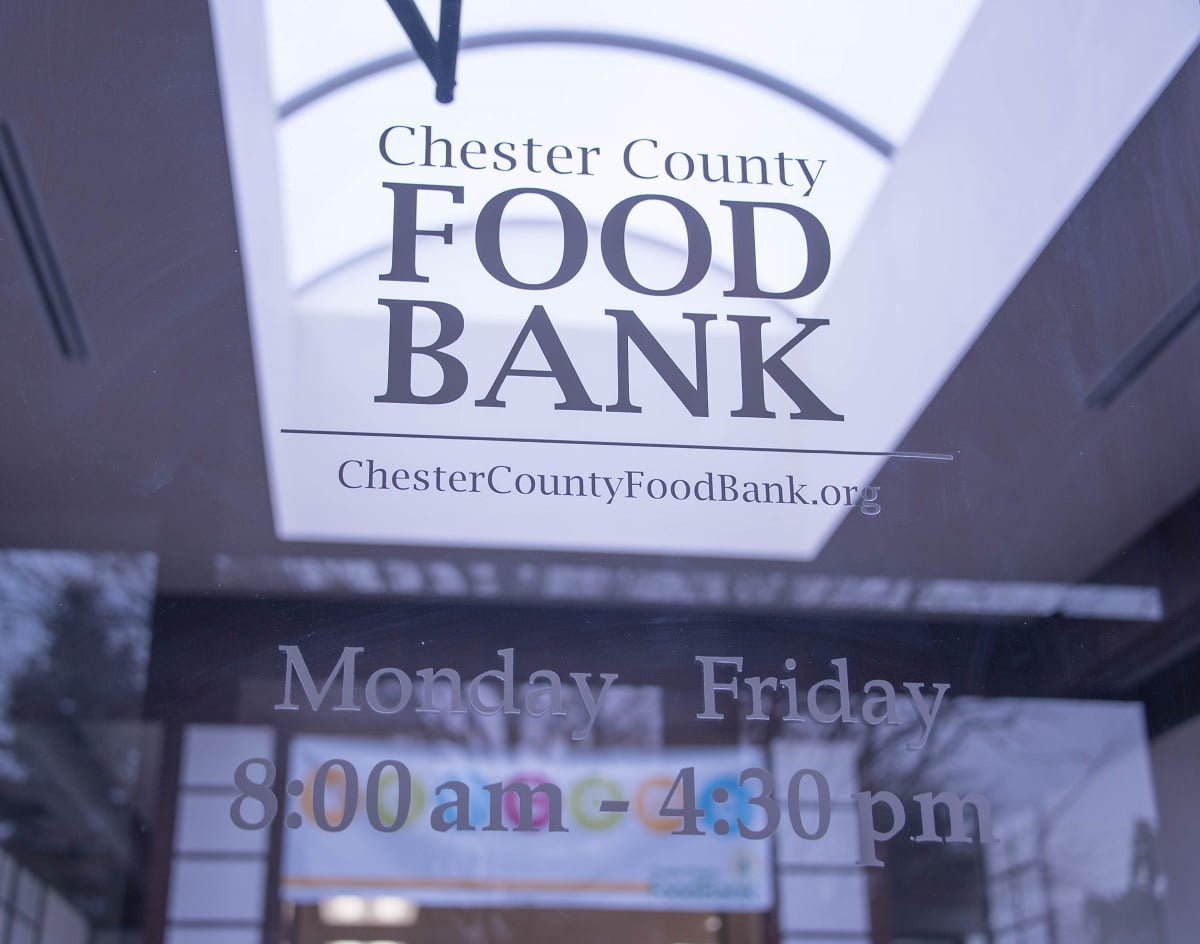 "For Chester County Food Bank, elections play a significant role in the way that we are able to serve the community. Since more than one third of the food we distribute is procured through state and federal programs, it is incumbent upon us to ensure that these programs are fully funded and accessible to those who need them," says Ricky Eller, Administrative & Program Assistant at CCFB. "It is our elected officials who determine the fate of programs like the State Food Purchase Program (SFPP) and others tied to the Farm Bill (H.R. 2) like SNAP (food stamps) and The Emergency Food Assistance Program (TEFAP). Getting out the vote is another way for us to advance our mission to "ensure access to real, healthy food."
Everything the Chester County Food Bank does is to strengthen the community; that means encouraging voter turnout; working with organizations like La Comunidad Hispana in Kennett Square and Jubilee Evangelistic Ministries in Coatesville; providing affordable, fresh produce via the Fresh2You Mobile Market; helping kids count on square meals through the Summer Food Box program, weekend backpacks and the annual PB&J drive; and keeping senior citizens fed with Senior Food Boxes and Meals on Wheels.
So, while there are many ways to practice advocacy at home every day, and plenty of opportunities to donate food, funds or time to help CCFB in its mission, one simple way is to get out and vote on November 6!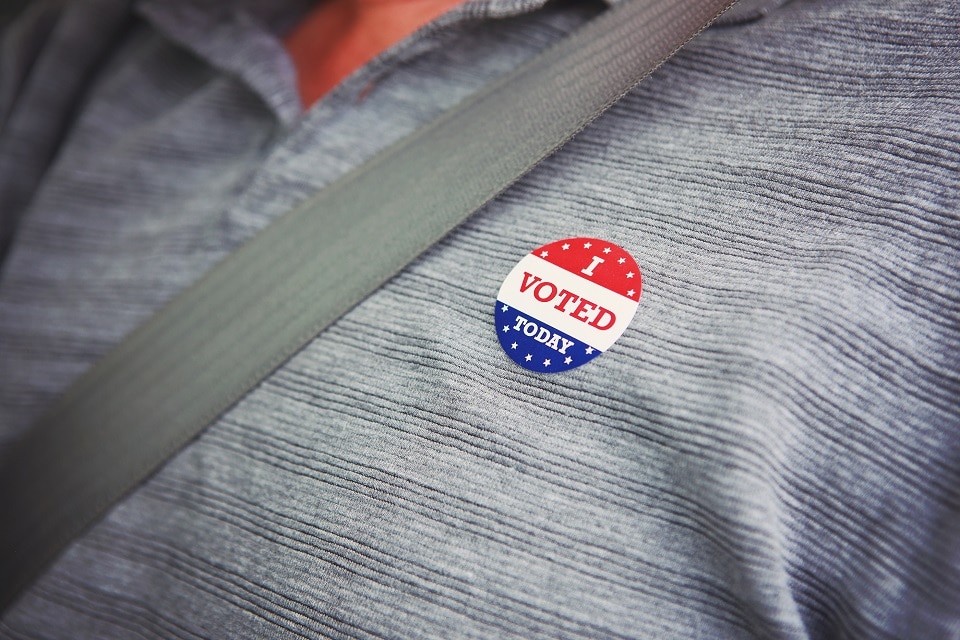 For more info on Chester County Food Bank and all of the work it's doing in the county, visit its website and Facebook page.
Find Chester County Food Bank at 650 Pennsylvania Dr. in Exton; phone: (610) 873-6000.
Voting sticker photo:

Pexels

CCFB staff and door photos:

Ed Williams

Voting sticker photo:

Bigstock