In his first decade as a professional brewer, Jared Barnes of Collusion Tap Works bounced around the map: from Germany to New York to Florida to Delaware and finally, back to Central PA in his hometown of York. All along the way, he learned how he wanted — and didn't want — to eventually approach running his own brewery. In addition to studying brewing at educational institutions, like the Siebel Institute Master Brewers Course and Doemens Academy in Munich Germany for Brewing Technology, he worked at a range of breweries, from massive production operations to tiny upstarts.
Collusion Tap Works, which Barnes opened in 2017 in downtown York, is the amalgamation of all of these experiences, and a reflection of his passion for brewing a wide, creative range of beers. We were able to chat with Barnes to learn more about his background and the growth of Collusion Tap Works (which also has a second location in Lititz) for this installment of The Who Behind The Brew:
PA Eats: When did brewing first come on your radar as a possible career option?
Jared Barnes: Between 2006 and 2011, I went to school for social engineering at Penn State, on the Harrisburg campus, and while I was there I worked at a place in Lancaster County, Bully's Restaurant and Pub. It was one of the first craft beer bars in the area. As we started expanding the beer list, we called it "The Beer Bible," it got to the point where we had 125 different beers. I started brewing in the basement, doing little five-gallon batches at a time. It was pretty much all trial and error and reading books, seeing what worked and didn't. Soon I realized that engineering was not the route I really wanted to go, but I really liked making beer. After I came to that realization, I went to school for brewing in Chicago, and then I moved to Germany and finished out there in Munich. Soon after, I got offered my first job at Southern Tier Brewing in New York State.
What made you want to go to school for brewing versus learning brewing on the job?
The idea was to have the educational background and the theories down pat for everything, and then utilize that to find a job at a large, more production-based and more organized brewery, versus jumping in as an assistant brewing at a smaller brewery for no money. I wanted to see all aspects of the industry, the whole gamut. I would not be where I am at if I did not get that job at Southern Tier, and the owner at the time only hired people who had an educational background in brewing.
But then you ended up working at some smaller breweries, too, right?
I wanted to travel as much as possible, in as many regions as possible, and get experience at multiple facilities. I loved working at Southern Tier but the weather there was awful. My grandfather lives in Sarasota, Florida and I've been going down there my whole life, and one time while I was visiting, I applied to some jobs to see what was available. A brewery was just opening and I interviewed for a brewer position. But I knew I always wanted to open a spot, and I came to a quick realization in Florida that I didn't want to work for someone else for the rest of my life.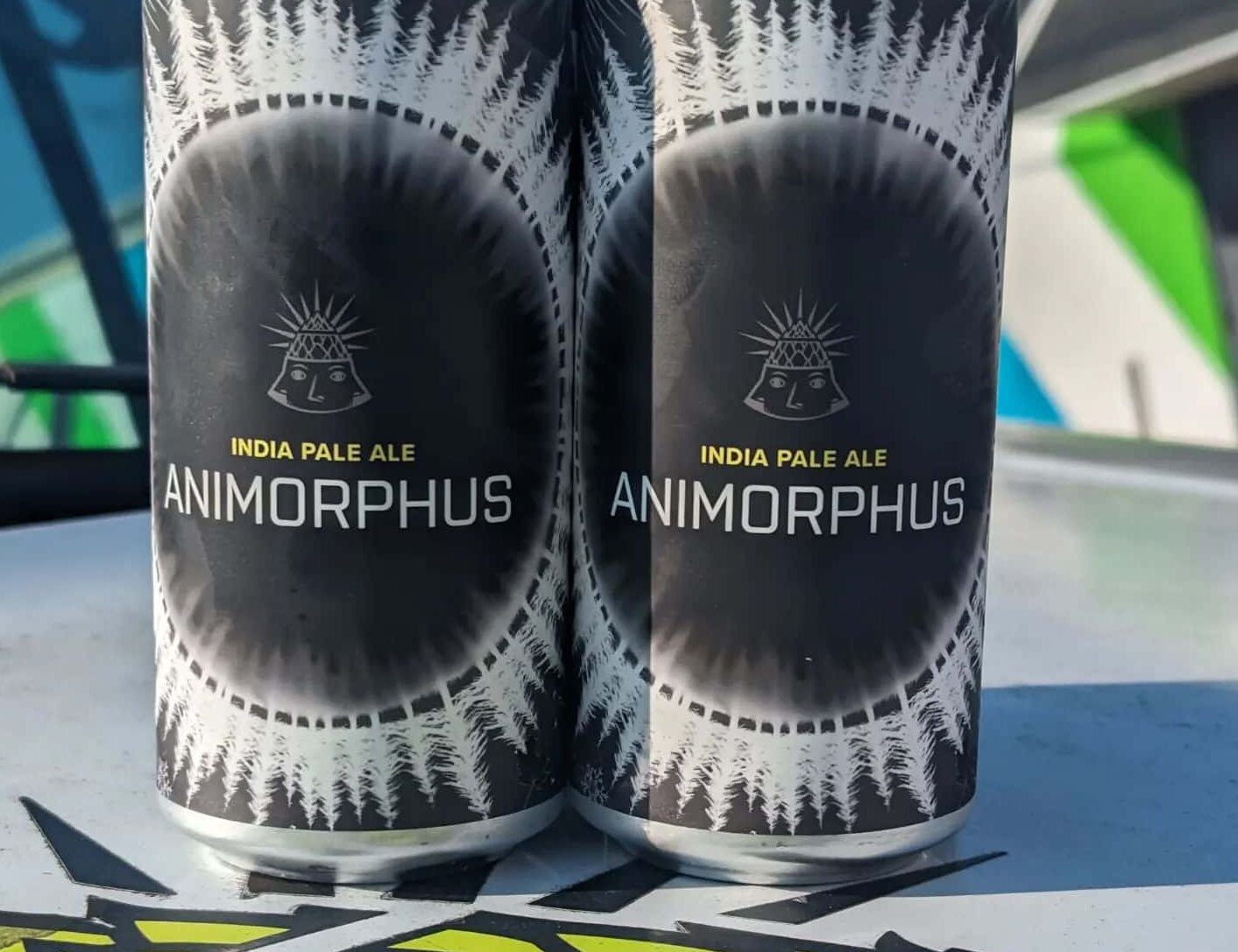 What finally lead you to deciding to open your own spot?
My last brewing job was in Pennsylvania; I only worked there just six months, and did not get along with ownership. That's when I came to that ultimatum moment: Do I get another job, or say, Let's try to do my own thing. I chose the latter. I talked with my dad and uncle who were willing to throw down some money, and took out a loan for the rest. Then, I spent a few months trying to find a location.
Was the original plan always to open in York?
No, the brewery was never originally supposed to be in Downtown York. Initially, we wanted to put something along the Susquehanna River, but everything we looked at was worn down, required a significant amount of investment, or wasn't the right size. We got hooked up with a real estate agent who knew people doing developmental infrastructure for businesses in Downtown York, and found this 4,600-square-foot building. It was completely empty, with no water, no bathrooms, limited electrical … it was a shell that hadn't been in use for 50 or 60 years. The rent was ridiculously cheap, but we had to invest all the money in the design and build-out of the entire building. Plus, the area wasn't exactly well-known for being safe, but the whole Royal Square District is very nice now. There are 15 different art studios and shops, a guitar studio, a sound production studio, two restaurants, tattoo shop, a barber shop and a huge mural walk which just got finished a month ago.
What were some of the challenges of opening?
Because of our location, we have zero frontage to the street. Our door is in an alleyway, so if you don't know about us, you'd never know we were here. Luckily, when opened in 2017, we were one of only three breweries in York, and that created a bunch of buzz and draw. At that time, the beer industry was really hitting its stride and craft beer was in demand.

Choosing a name was the hardest part! It took us to the last minute to actually choose it. The first three or four names we chose we could not get trademarked because they were  trademark by other breweries or wineries, or we couldn't settle on a name between the ownership entities. "Collusion" just so happened to be a word I saw written on a piece of paper; I thought it was a cool word, and that was it.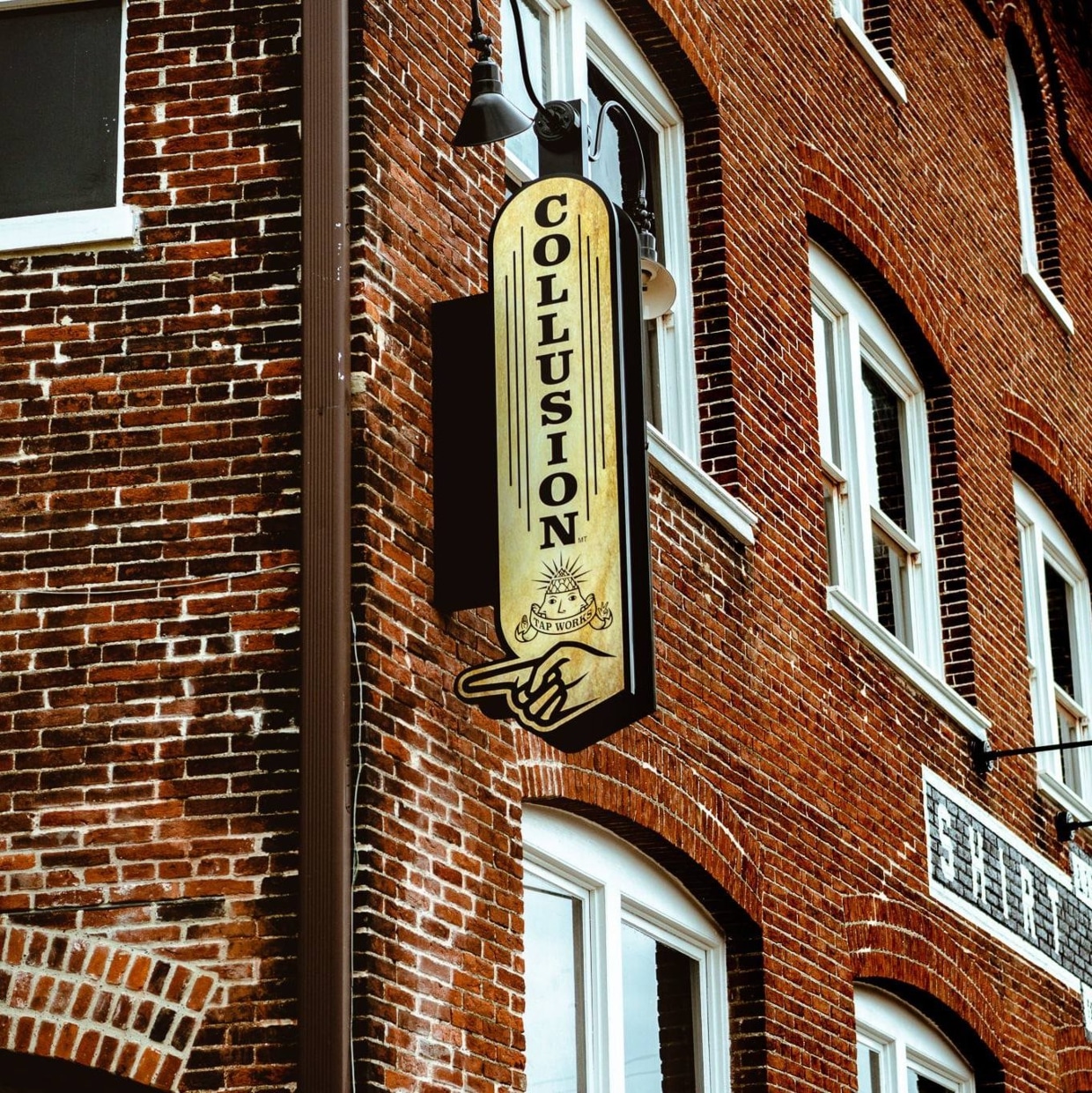 Tell us about Collusion's Lititz location!
I always wanted to have a location in Lancaster County. The river creates this divide between Lancaster and York Counties and for whatever reason, people from York don't travel to Lancaster, and vice versa. I wanted to bring the Collusion experience to Lancaster, because there's a lot going on there and I like the area. While we were looking around for locations there, a guy came in and said, "Hey, I have a building I just purchased in Lititz and I'm looking for a brewery to go in there. I like yours the best, and would you be interested?" So we started talking, and he said he'd pay for the entire renovation, if we bring the beer, the staff, the tables and the equipment. It was kind of the exact opposite of what we had to do in York. We opened there 2.5 years ago.
Are the two locations different from each other?
Yeah, it's a different vibe over there. The York location is a very chill, relaxed atmosphere with pub-style service. Nobody's rushed, everybody knows everybody, everybody talks to everybody. Lititz is different. We didn't have the final say in the interior design; that said, it's gorgeous, with a white marble bar top, brass finishes, and wooden beams, but it creates a different atmosphere. The people in Lititz don't want to order from the bar, they want a server to come take care of them. So it doesn't match the concept in York, but that's fine, because there's a unique vibe in each place.
How do you describe Collusion's beer style?
The identity is that we tend towards the secret society, alchemical wording and verbiage. But we also lean into the nerdy aspect, like some beers are named after Dungeons & Dragons, video games and songs from metal bands. There's really no rhyme or reason or theme, other than the stuff we're into. There's a lot of spontaneity, which is where I differ from a lot of places. We do have a kind of set production schedule, but I get really bored really fast, and I like doing new things, that's kind of our theme, continued spontaneity and organized chaos. We've made 920 different beers since we opened 7 years ago! We pride ourselves on doing whatever we want, whenever we want.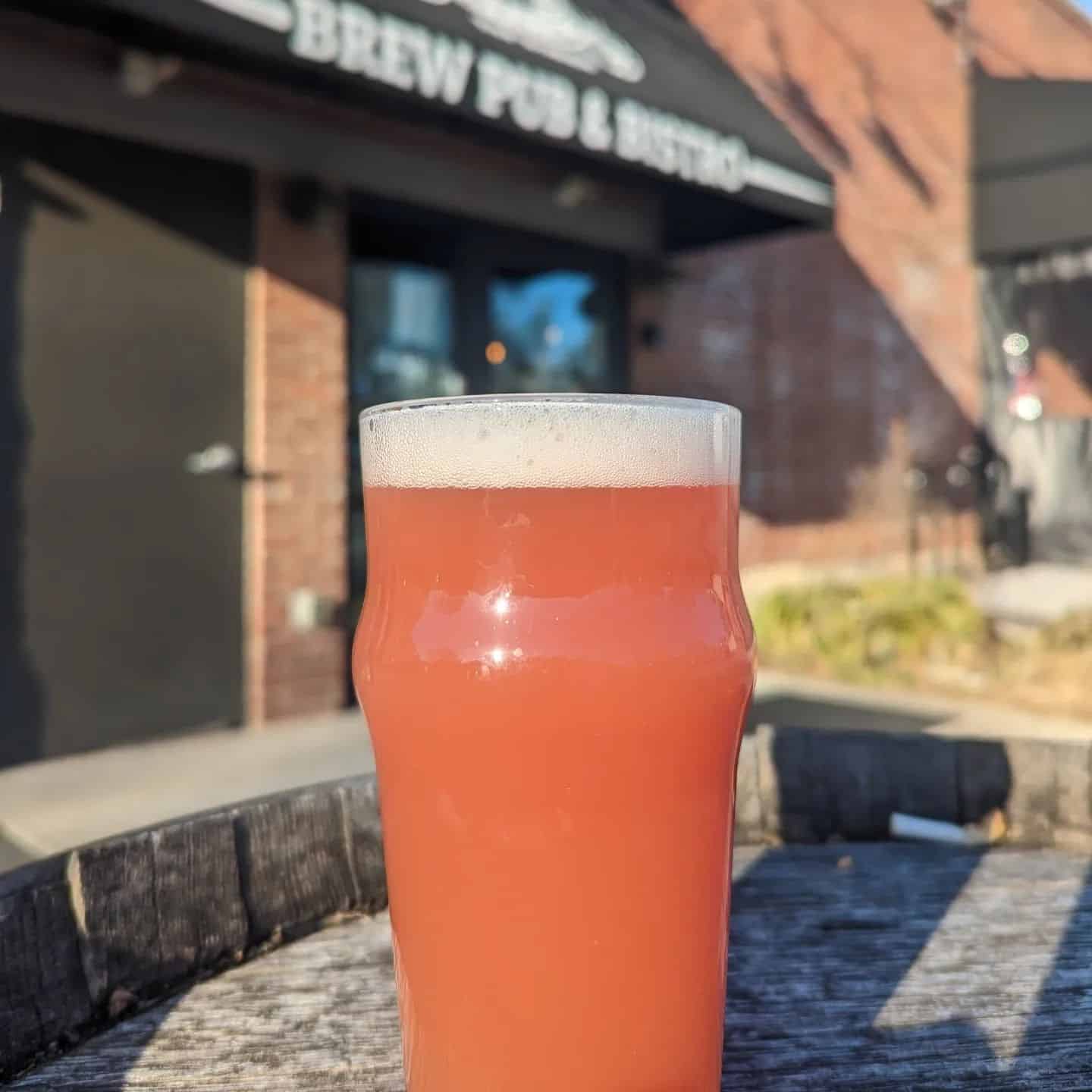 King Cuddly, which is our heavily fruited sour series, is super-popular. And over the past year our lagers have absolutely increased in popularity. I find that people are getting tired of IPAs and are going back to the classics.
For more info on Collusion Tap Works, including the great food menus at both locations, head to its website and follow along on Instagram and Facebook.
Find Collusion Tap Works at 105 S. Howard St. in York,PA; phone: (717) 848-8400; and 5 Juniper Ln. in Lititz, PA; phone: (717) 807-4100.
This series is made possible by support from the Pennsylvania Malt and Brewed Beverage Industry Promotion Board and grant funding from the Pennsylvania Liquor Control Board.
Photos:

Collusion Tap Works