In Medieval times, alchemy was the unscientific practice of attempting to turn base metals into gold. Over time, the word has shifted in meaning to be more about an act of creation or transformation that's tinged with the metaphysical and mysterious. For Elizabette Andrade, Philadelphia-based chef/nutritionist/entrepreneur and founder of Cooking Alchemy, the transformation is about health, flavor, history and family. It's about turning raw ingredients into functional foods that are more precious than gold for the body. On Cooking Alchemy's blog, Andrade writes:
Food is one of the most straightforward paths to tap into the consciousness that is pulsating in plants. Alchemy helps to recognize the hidden, the subtle fields of energy, particularly through plants. By intelligent design, we have an intimate relationship with plants, beyond nutrition.
Cooking Alchemy is a line of plant-based products that tap into the healing power of culinary herbs and spices. The carefully researched and selected ingredients can help balance digestion and mood, enhance metabolism, boost immunity, clear toxins, provide nutrients, and reduce inflammation and infection. It's a family-based business, which Andrade co-owns and operates with her life partner, Erich Smith. Before COVID, the couple ran a stall at Reading Terminal Market in Philadelphia, selling their spice pastes, blends and herbal butters; they offered food therapy meal planning and coaching; and provided nutritional workshops and classes throughout the community. While the pandemic has put some of this on pause, there are some exciting things in store for Cooking Alchemy, and we were honored to get the chance to speak with Andrade about her journey to healing through food and to learn about what's next for this brand.
PA Eats: What is your relationship to food? Have you always felt at home in the kitchen?
Elizabette Andrade: I grew up in a very traditional home cooking culture, and I've been in the kitchen since I was nine years old. I'm first-generation American, my parents came here in the 1970s and we lived in a tight-knit community. My mother cooked every day, and at nine I started taking over the cooking responsibilities for my household. It was a chore, then. Years later, it all came together.

When I was a teenager, I went back to where my parents were from, the Cape Verde Islands off the west coast of Africa. While I was there, I learned how to cook outside, and one of the things that struck me years later was this philosophy that with cooking, the healing isn't coming necessarily from the food. They shared concepts with me like, "It's in your hands, that's where the power really is." Cooking and healing is my ancestral gift and form of vibrational medicine.
How did you come to put that philosophy into practice?
When I had my first child, who is now 20, he had severe allergies. We went to all these different naturopaths, and I ended up learning a lot in the process. I already had a good command in the kitchen, and then I learned more about plant-based medicine and healing foods. Also, my mother was a grassroots herbalist, and as a child, I watched her do that work. My parents garden and grow food, they're 80 and still doing it!

For my son, it was a journey of years to help rebuild his body, detoxing and cleaning out his system. I lived in DC at the time, and there was a doctor there who was a great teacher for me. Even when I moved here, I would call him and ask questions. During the last conversation I had with him, he said to me, "You're the first line of order." It was super-empowering to hear at that stage of my life. He was right, and he kind of gave me a gem that I used to charter my own course. I took our health into our own hands. Health is your hands and your kitchen, I really live by that principle.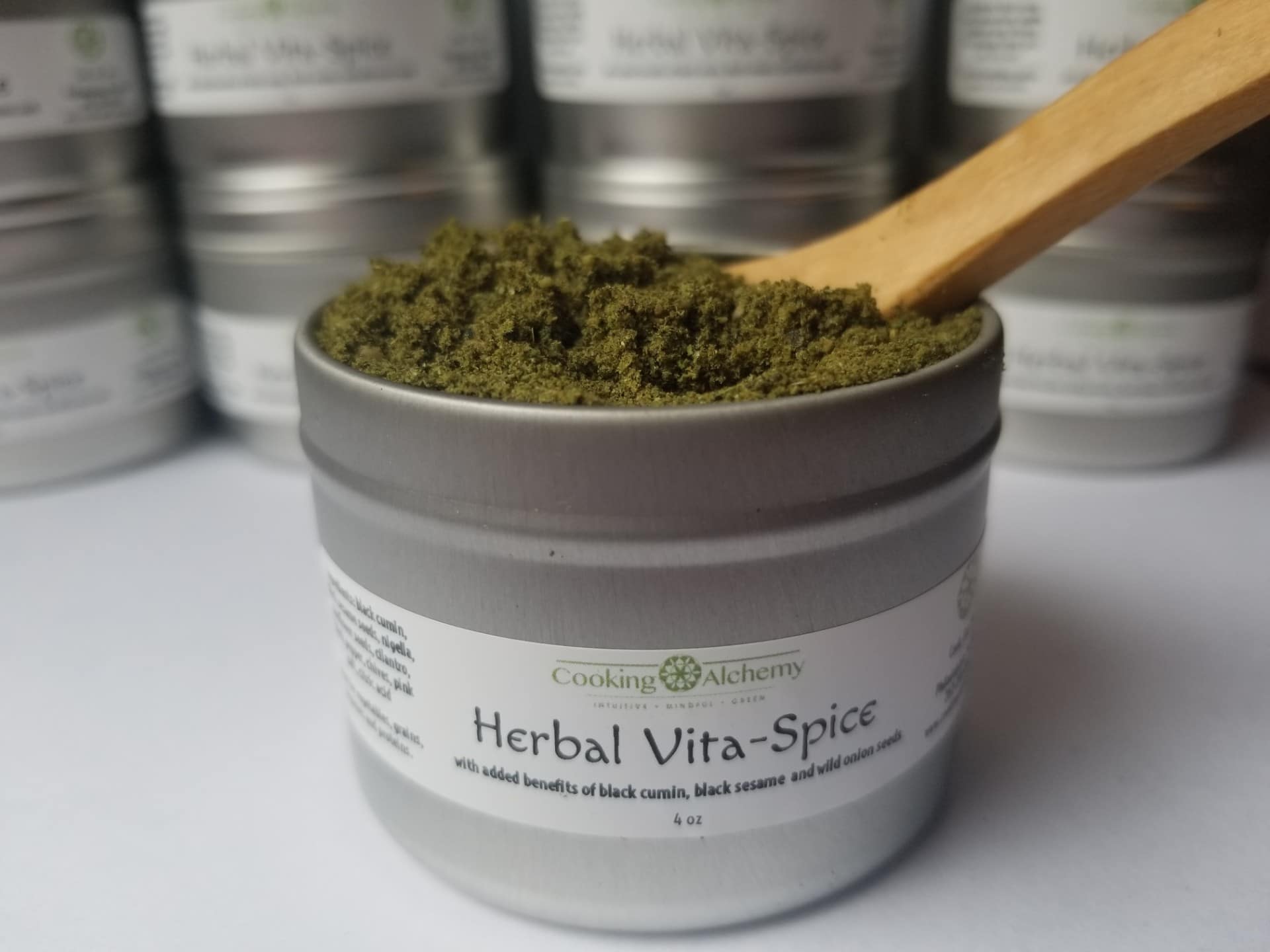 Once you felt empowered to take health into your hands, how did you parlay that into a business?
I started my business in DC when my son was young. When I got to Philly about 15 years ago, I taught nutrition for years as an adjunct professor. Then, that came to a halt and gave me an opportunity to go back to what I really want to do, which is using food as a vehicle to heal and connect to people. I started off with farmers markets. I baked some things, I was playing a little bit and testing things out.

I did some wholesale meal prep and I learned that that's not the path for me, the pressure of preparing food under certain conditions and stress felt like the wrong way to go about healing with food. The purpose behind what I wanted do is really more empowering people to cook for themselves. I started doing classes and workshops, and demos and I created different partnerships around the city, at places like Mariposa Food Co-op and the Philly Free Library, teaching nutritional literacy. That felt more aligned — it was teaching people how to cook in a way that's mindful and nourishing.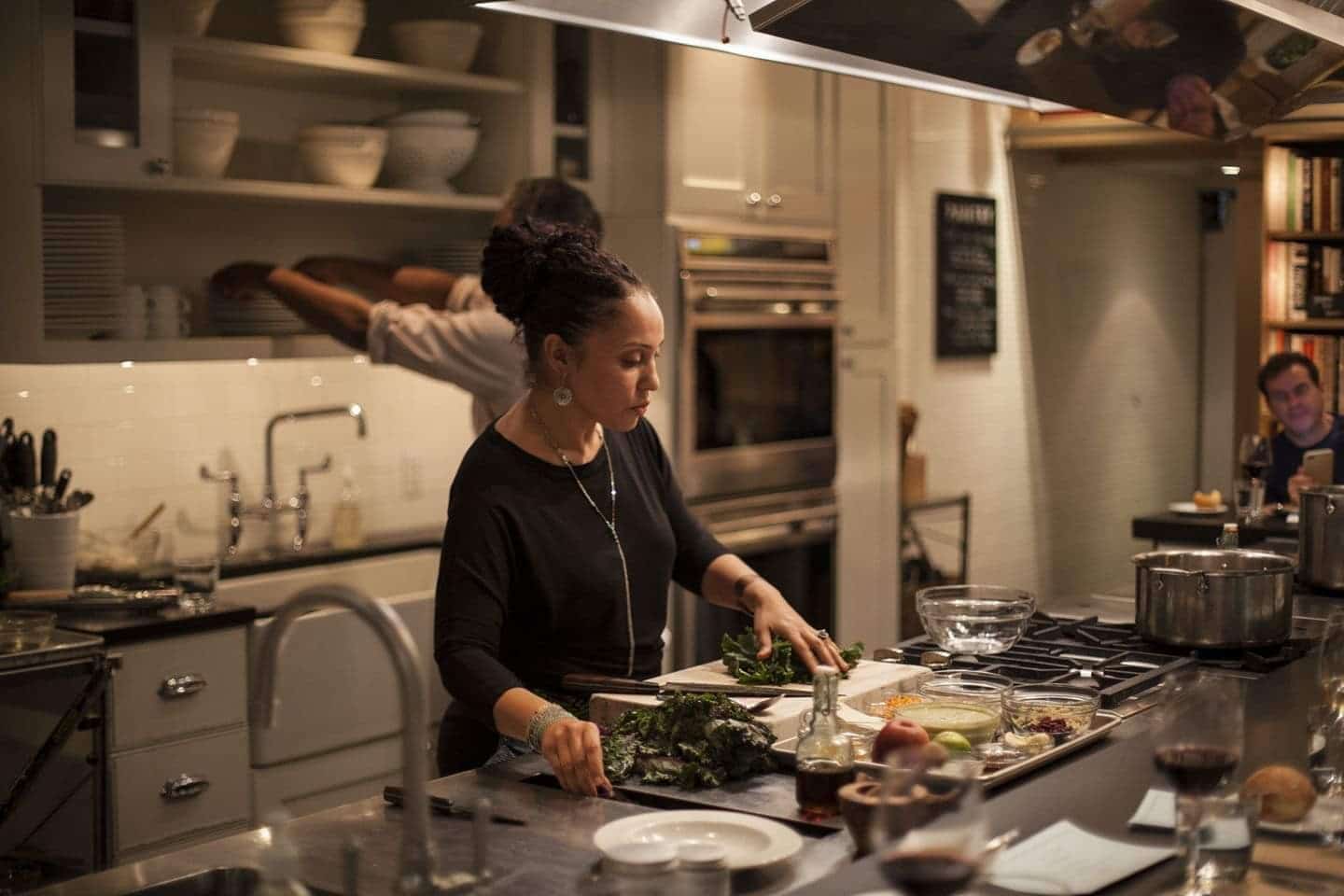 From there, I circled back to my products, which is where I started. I feel like most people do want to cook more but there are challenges and obstacles, like not having enough time. I had created some products for myself, as I have a family, there are six of us, and we cook every day. I created these products to save time without sacrificing quality and nutrients. Eventually it became a nice little line of products that are all plant-based, with no preservatives or chemicals.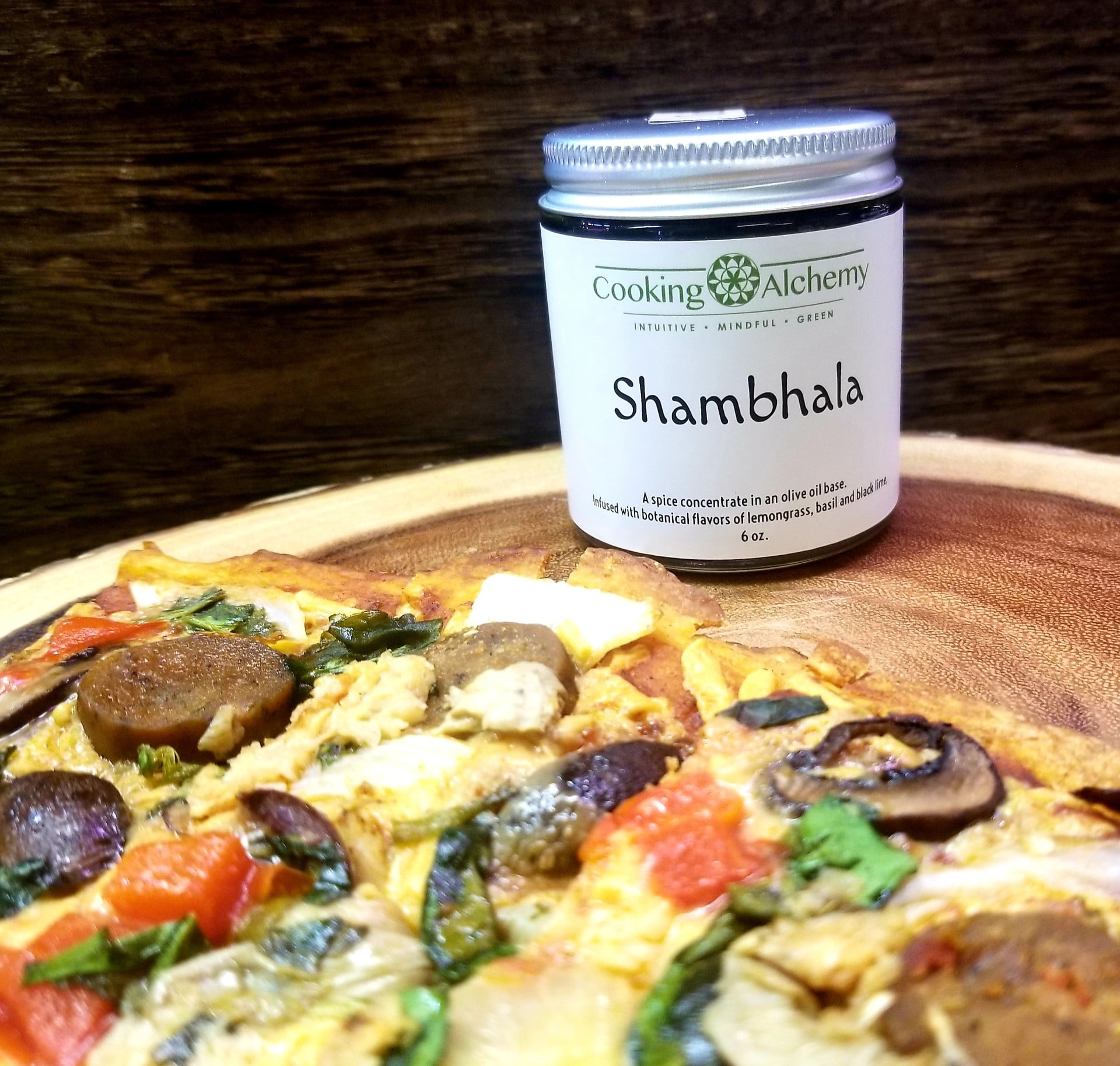 Which Cooking Alchemy products have you seen people really respond to?
We make these pastes, and you can do so much with them. Instead of a marinade, it's more of a concentrate. You can do a wet rub, use it to flavor soups, grains and beans. We also have some spice blends, with a little more nutrient density with seeds in them.
It seems like your family's food traditions inform a lot of your flavor profiles. Is there a product in the Cooking Alchemy line that really exemplifies this?
Our Sabura Paste is like a story from my childhood. We use bay leaf in that one, and when I was young, my mom would make a tea out of the leaf for my menstrual cycle. It resolved any kind of abdominal cramping! Bay leaves also have Vitamin E and A and iron, as well as enzymes which help break down certain proteins and help you digest food better. The paste also uses tamarind, which reminds me of the tamarind beverages my mom used to drink when I was young. The tamarind concentrate we use is another one that's great for digestion. It has anti-inflammatory properties so it's good for things like heart disease and lowering your blood sugar. That flavor profile isn't familiar to a lot of people.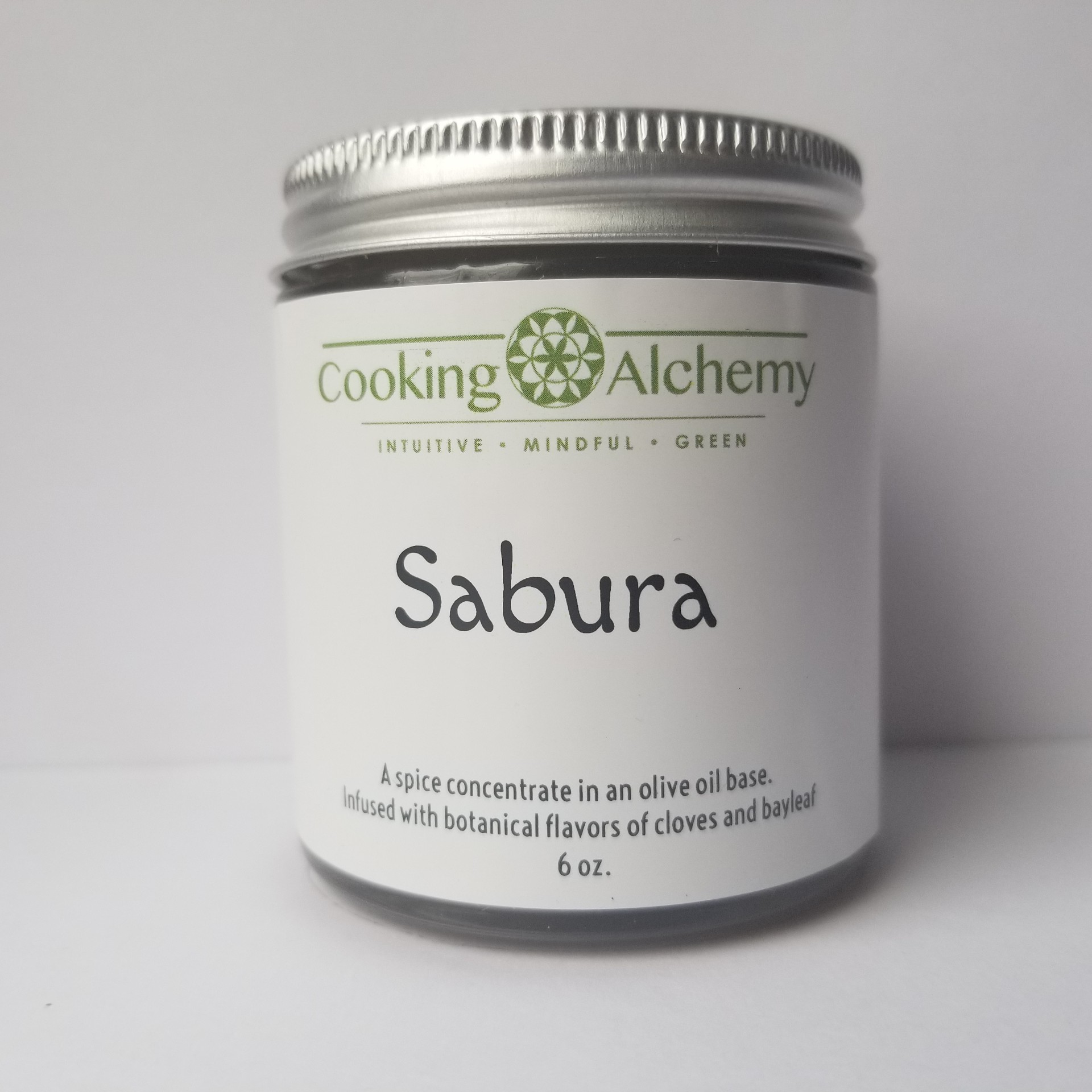 When you work in Reading Terminal and explain food-as-healing to people, what's the typical reaction?
In Reading Terminal, you interact with all kinds of people. For people trying to get on board, I try not to overwhelm them. But I will talk about the specific ingredients, and steer them toward the bestsellers. Sometimes, I'll talk about black lime. I usually have a dried black lime there and I'll ask them to smell it, and that opens up a conversation. I explain that by using the whole fruit in our Shambala Paste you get the fiber, which is what the standard American diet is lacking. Plus, that blend has lemongrass, which has so many health benefits.

My job is not to tell people what to eat. Some people are coming to us just because they want to kick up their cooking. But sometimes people ask a lot of questions, and we end up having mini-consultations. There's an awakening happening, I think. People are more aware of what they're eating and what's going on with food. We see it here with the local food movement and being more cognizant and knowing that we have a choice.
This is such an uncertain time for small businesses, but can you share any plans you have coming up for the future?
Before COVID, I had been working on getting into some retail locations and then everything just paused. That's not a bad thing since we've been able to pick back up where we left off. In August, we're going to do a soft launch at Di Brunos Bros. and at Weaver's Way in Chestnut Hill! We're also meeting soon with Riverwards Produce. Eventually, I'd like to branch out to larger stores, like Whole Foods Market, but I like the idea of small and local for right now.

At Reading Terminal, the plan is to keep our stand at the Market, and re-open once we get into the Green Phase in August. It's nice to have a space to be somewhere physically, to make that human connection. People have lots of questions and want to know things about you, and share stories about food.
Thank you to Elizabette for sharing her story with us! For more info on her food and nutrition philosophies and to shop online, visit Cooking Alchemy's website, or hopefully soon, stop by their stand at Reading Terminal to say hello in person. Follow along on Instagram for delicious vegan recipe ideas and to keep up with Cooking Alchemy's day-to-day operations.
Feature photo:

Matt Gagliardi

Product photos:

Ma'at Smith

Elizabette with products photo:

Linette Kielinski of Kielinski Photography

COOK photo:

Mike Major