Learning a few basics of wine and food pairing is a great skill for anyone who loves to cook or entertain. But the whole endeavor can feel overwhelming — maybe even a little pretentious — and to that we say: We totally get it. Claiming that there's a "right" way to serve certain food and drinks together implies that there is also a "wrong" way, and no one wants to think that they're doing delicious dishes and wines a disservice by screwing up how they're presented!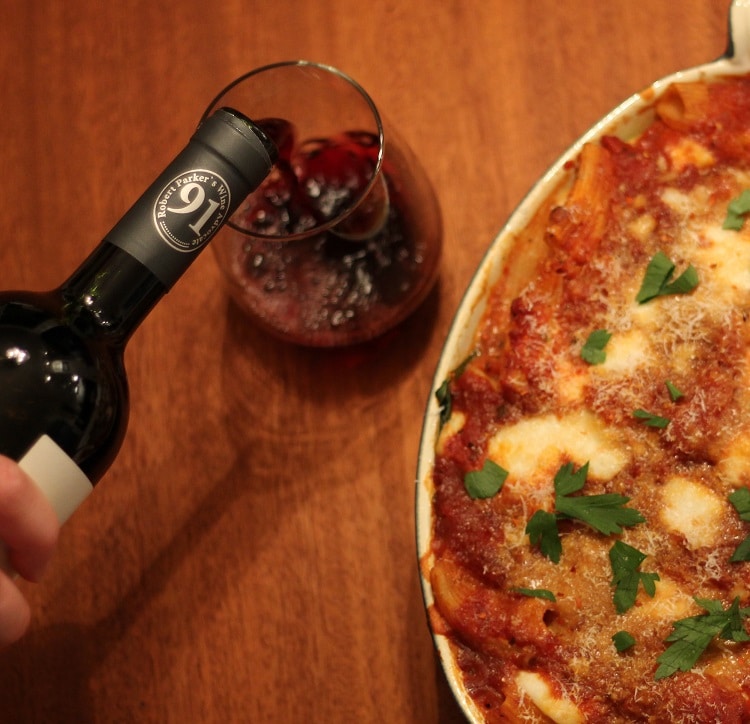 We encourage you to shake off that perception and look at wine and food pairing through a different lens. Instead, try thinking about it like other aesthetic skills and crafts: putting an outfit together, creating a tablescape, choosing the right place for a piece of art, or curating a playlist. Informed by a few foundational principles (let's not call them "rules"), let yourself be guided by your intuition and memories of what works and what doesn't, and don't be afraid to experiment! There is no rule that says that pairing food and wine has to be overwrought or serious — the worst case scenario is that you learn from a misstep and apply that knowledge to your next go-round.
If you need a little inspiration to get started, here are a few of our favorite wine and food pairings right now:
Malbec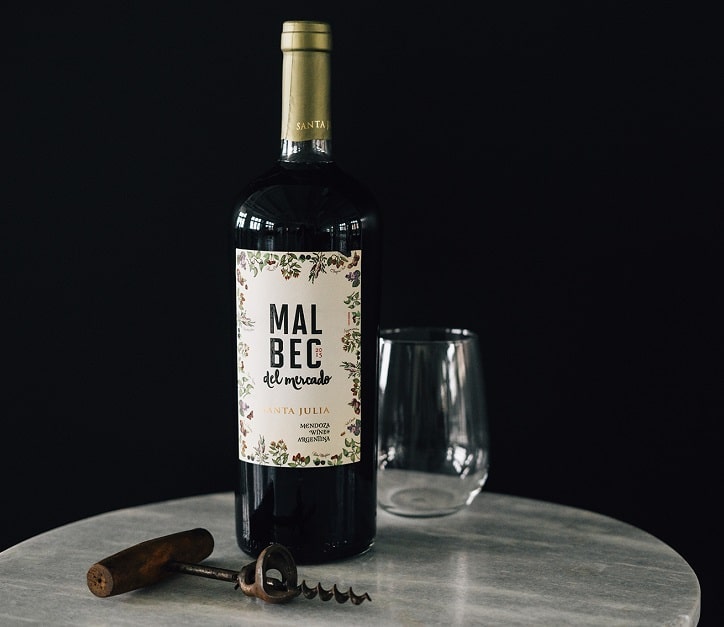 This robust red is known for its dark purple color and tannic qualities. French Malbecs tend to be more rustic, with soft tannins and lots of blackberry notes. Argentinian Malbec has a plush texture, big and juicy on the palate and floral on the nose. There are some Malbecs now from Washington State, known for dark fruit notes and herbal aromas. Because of its bold texture and spicy, fruit characters, Malbecs can stand up to rich dishes like grilled or braised meats, stews. anything spicy, charcuterie and aged cheeses.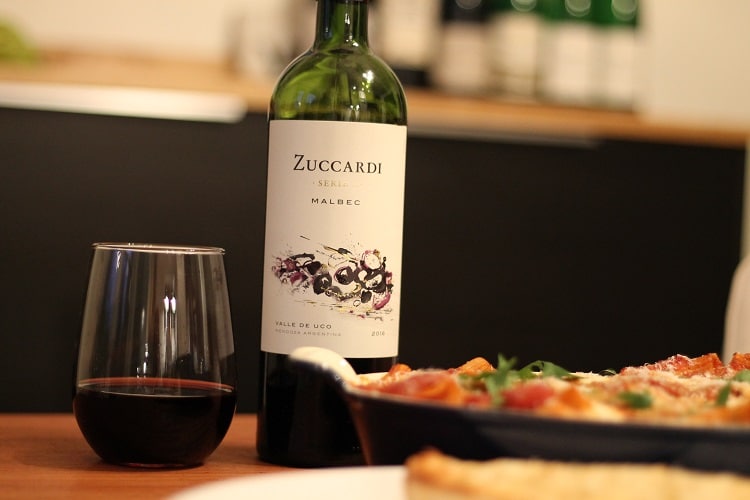 A perfect pairing: Zuccardi Series A Malbec with traditional beef and onion empanadas.
This newly released Argentinian wine is 90% Malbec – Paraje Altamira and 10% Cabernet Sauvignon – Gualtallary, and was created by Sebastian Zuccardi to honor his father José Alberto. It is fermented in concrete vessels made from all-natural materials from the surrounding land and is aged in large oak foudres. Its natural acidity works beautifully with the spicy, savory empanadas.
Full-Bodied Red Blends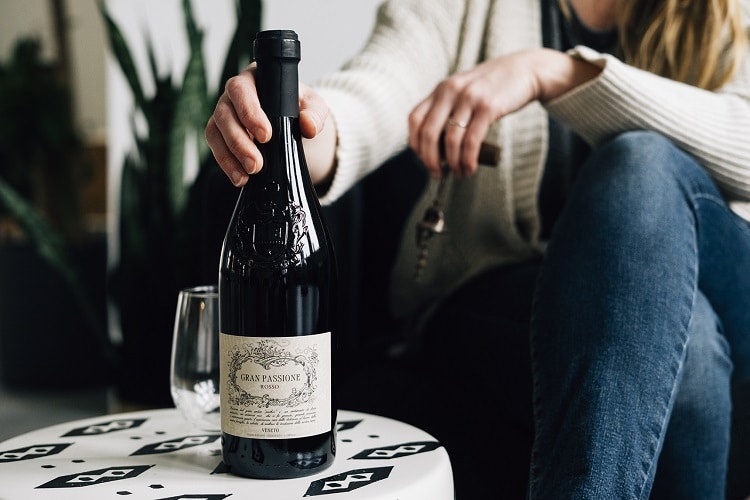 Many blends are affordable and versatile, making them excellent table wines or great choices for budget-conscious wine lovers. We prefer blends that find harmony between tannins and acidity for structured-but-drinkable pours that offer ripe red and black fruits. Especially ideal for cold-weather months, full-bodied red blends are fast friends with game dishes, roasted meats and crackling fireplaces.
A perfect pairing: Gran Passione Rosso with mature cheddar or aged gouda.
From Piedmont, Italy, this wine is made using the traditional method of "Apassimento" (to dry and shrivel), the same style as Amarone wines of the region. Its blend of 60% Merlot and 40% Corvina grapes creates its big profile of dark fruit flavors of blackberry and black cherry.
Rioja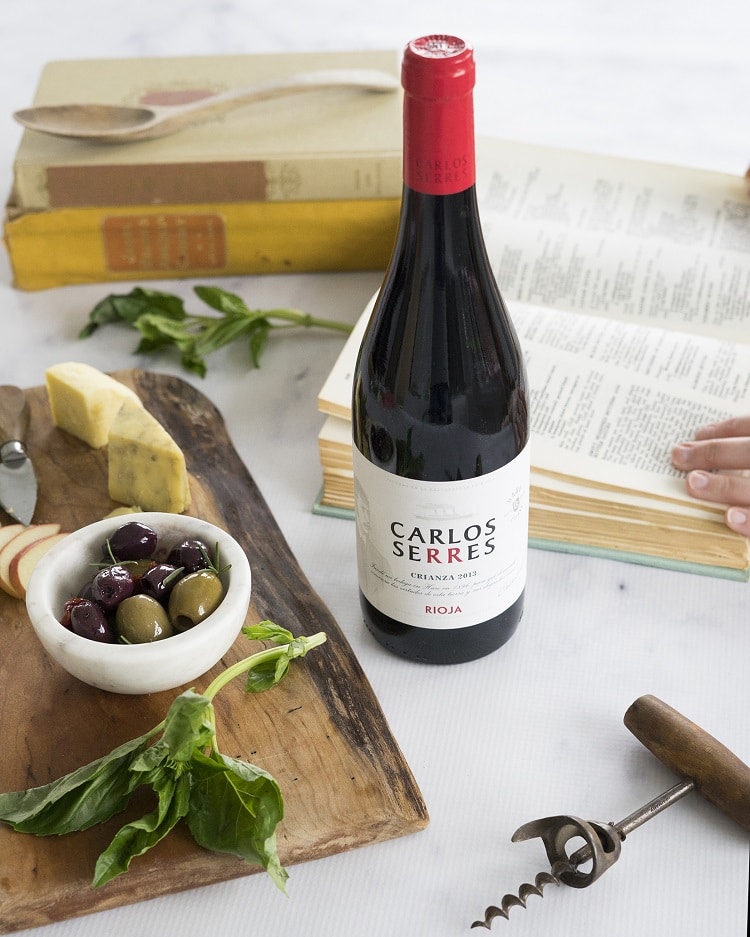 Rioja is, for many, the quintessential Spanish wine. People love its casual drinkability and how it manages to combine the favored characteristics of other types of wine: the tannins of Cab Sauv, with the fruit of Pinot Noir. It's made primarily of Tempranillo grapes, which have been indigenous to Spain for over 2,000 years, and is often aged in oak to help mellow the flavors. Rioja is quite versatile, food-friendly and extremely affordable — a knockout combo, if you ask us!
A perfect pairing: Carlos Serres Rioja Crianza with fried fish and vegetable dishes.
This particular Rioja blends 85% Tempranillo and 15% Garnacha, sourced primarily from Carlos Serres' estate vineyard in Haro, the wine capital of Rioja, in Northern Spain. It is then aged for 14 months in oak barrels. Honestly, you can probably serve this wine with anything!
Grüner Veltliner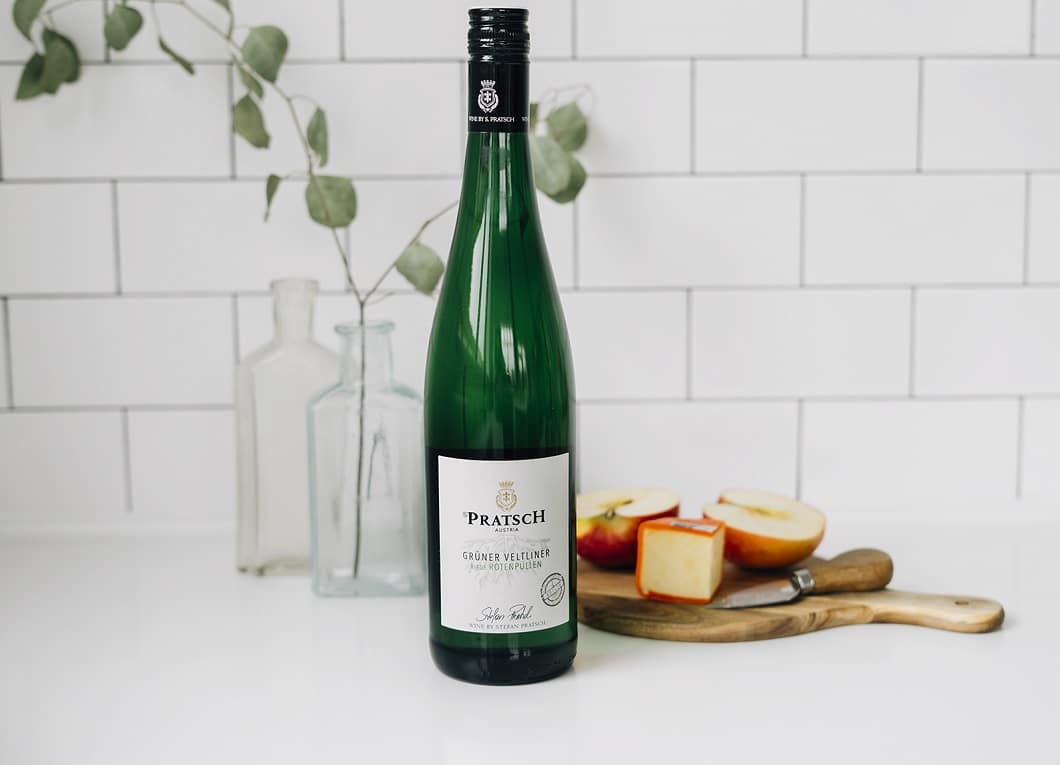 Grüner Veltliner is sort of the Austrian cousin to Sauvignon Blanc. It is crisp and dry, often sporting notes of lime and bell pepper, with some riper versions bearing notes of grapefruit or nectarines, as well. Depending on region and methods, some Grüners may also have notes or aromas of ginger, honey, radishes and white pepper. Acidity wins out over sweetness, and any drinkers turn to a nicely chilled glass of Grüner Veltliner in warmer weather months for its zest green and herbaceous qualities and refreshing minerality. It's great with spicy foods, raw seafood and soft cow or goat milk cheeses.
A perfect pairing: Pratsch Grüner Veltliner Rotenpüllen Organic and sushi.
Pratsch is a 20-hectare estate made up of of 13 single vineyards in the Niederosterreich region (Lower Austria), all of which have maintained organic certification for over a decade by the Pratsch family. This wine's fresh and spicy with notes of white pepper, apple and citrus make it a gorgeous fit for a bite with lots of flavors and textures, like sushi.
Riesling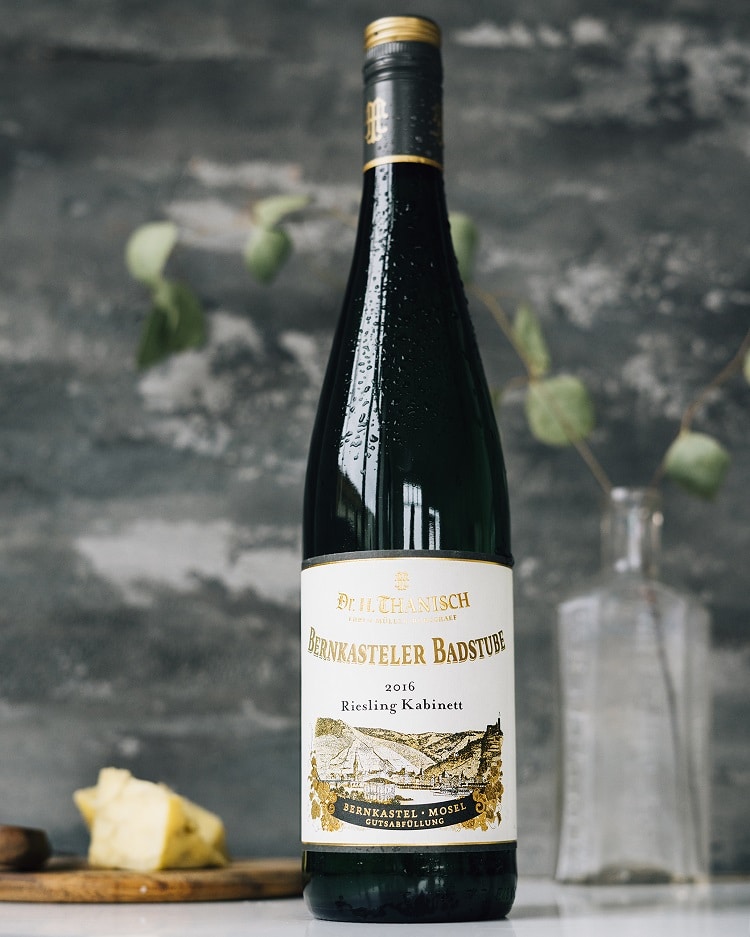 Riesling still has a long way to go in the U.S. market to shake off its reputation as an overly sweet, one-note wine. Quality Rieslings, whether dry or off-dry, are in fact beautiful and balanced. This wine is so naturally acidic that a bit of sweetness is actually lovely to balance out the high citrus notes. Traditionally served ice cold, Riesling is wonderfully aromatic, with orchard fruits like nectarine, apricot, apple and pear on the nose, as well as jasmine, lime zest and honey. Rieslings work so well with spicy, highly flavored cuisines like Indian, Thai and Korean.
A perfect pairing: Dr. Thanisch Bernkasteler Badstube Riesling Kabinett with shrimp, chicken or vegetarian pad Thai.
The Thanisch family estate in western Germany is part of a family wine-growing tradition that can be traced back more than 350 years. Its high-quality wines are at least partially due to the Doctor Cellar that is hewn deep into the rocks below the vineyard, where all Thanisch wines are matured in traditional old oak Fuder casks at a constant year-round temperature of 45° F. This Riesling boasts notes of unripened peach and grapefruit with mineral-y wet stone and a subtle smokiness, an excellent palate-cleanser for spicy, complex dishes.
Happy wine pairing, and remember: Don't be afraid to pop a few bottles and try sips with your favorite foods to find what combinations you love.
Find all of these wines and so many more from Winesellers, Ltd. Want more wine stories? Check out our non-pretentious guide to sparkling wine and our awesome recipes for wine-spiked cocktails.
Pizza & Zuccardi photo:

Mary Bigham

All other photos:

Dish Works