It's a parenting rite of passage: choosing the wrong restaurant. At first it sounds like a great idea. It's been so long since you enjoyed the food there. Your kids have been so well behaved today. No one feels like cooking. Let's just pop in for a bite and then head on home — easy peasy.
When your toddler stands on her seat and starts belting out the alphabet song, a fun venture out can quickly become an embarrassing ordeal where the thought of enjoying the meal becomes a distant fantasy. So, you live and learn. While you can't always control how your kids behave, you can definitely choose the surroundings that will be most accommodating to the happy chaos of young children.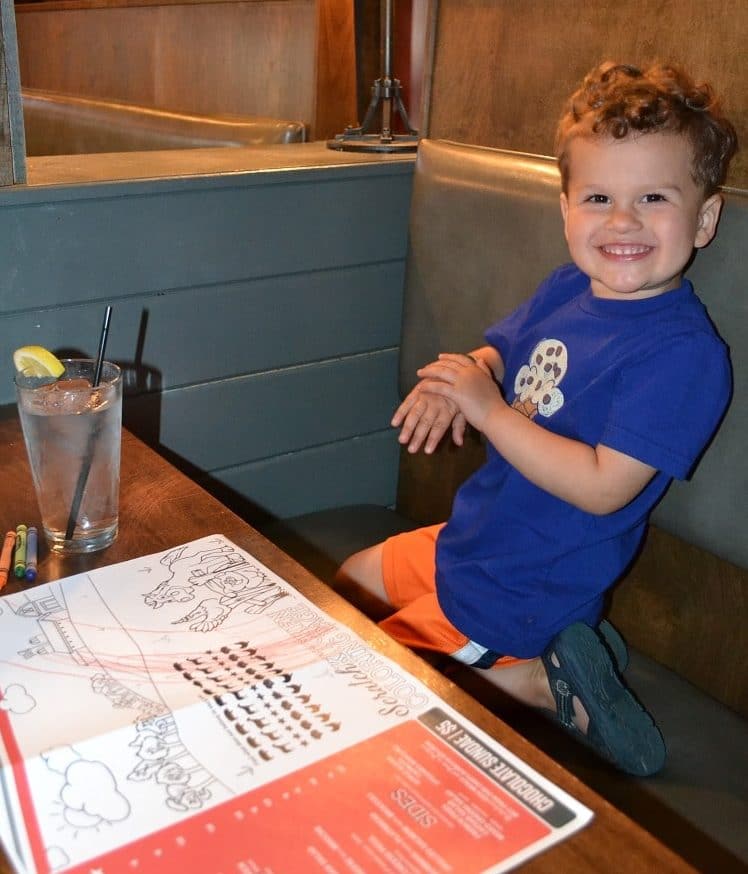 That's why we came up with this list of family-friendly restaurants in Exton, Pa. where everyone can get what they want. Great food? Check. Plenty to do for kids? Check. Casual atmosphere where it will be forgiven when your kids toss all their silverware under the table? Check.
When you're in Exton and need to get a bite with little ones in tow, look no further than these three standouts: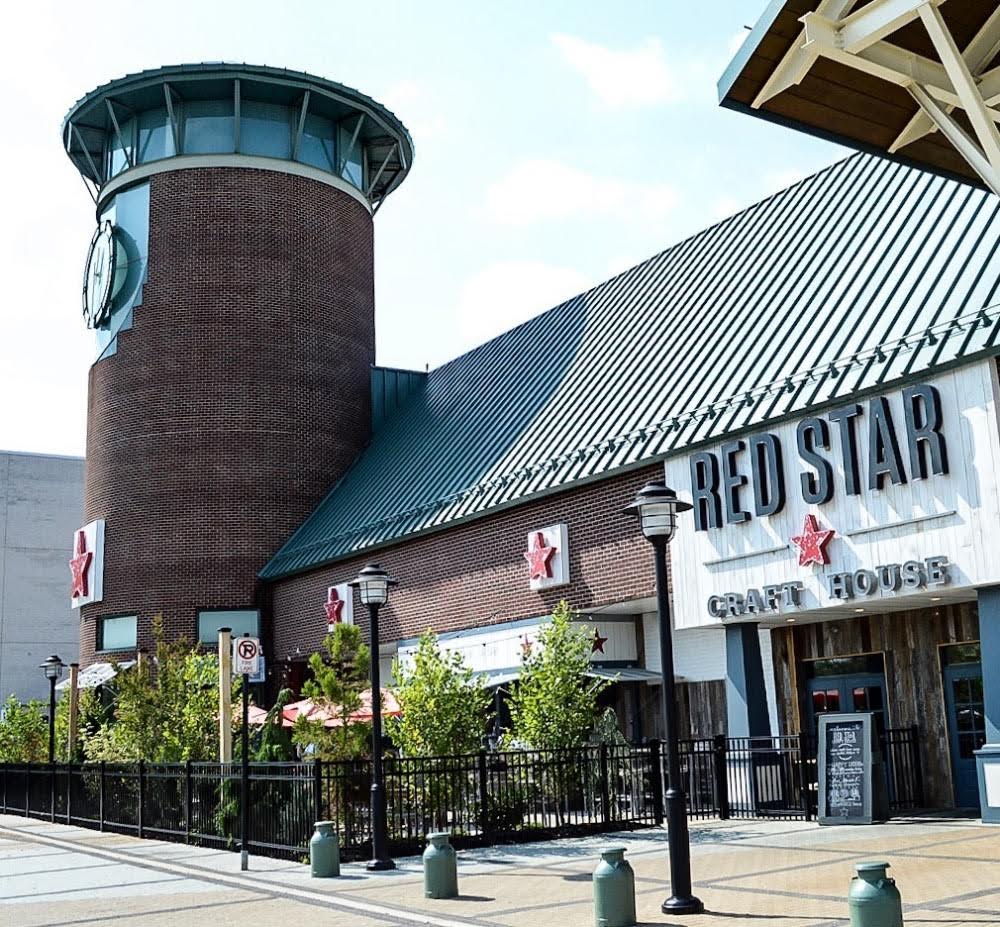 Sometimes "X" marks the spot, but in this case it's actually a big red star. Red Star Craft House is a saving grace when your errands suddenly have everyone feeling hangry. Nestled in a corner of Exton Square Mall, this brewpub eatery serves up food for everyone. The scratch kitchen draws diners in with a menu full of hearty dishes, as well as a nice selection of gluten-free and vegetarian options.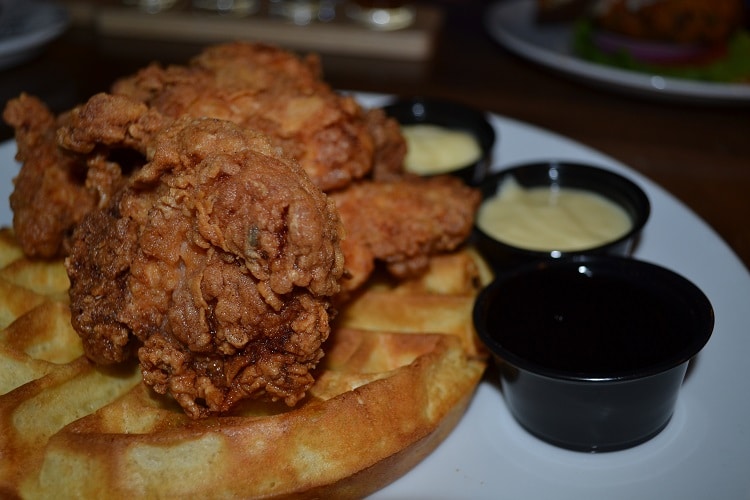 Order up signature plates like the fried chicken and waffles or grass-fed short rib tacos. Pizza fans will love the wood-fired oven that churns out authentic pies. Appetizers like the avocado fries are a must.
The kids' menu is pleasantly diverse, including the usual suspects like mac and cheese and chicken fingers, as well as options like grilled salmon with broccoli or hummus with flatbread. When your kids get the wiggles, beeline through the mall-facing exit of the restaurant to check out the shops, climb the stairs and if need be … there's always the kids play area. You can tag team it with your spouse and everyone will get to eat and have fun. A short five-minute jaunt away from the table can be enough to make the meal work. Changing tables in both bathrooms is a major plus.
Also, did we mention the beer? Red Star's plethora of taps and bottles on hand means you can indulge in a pint with dinner, and bring home something for later. You'll also find bespoke collaborative beers featured only at the restaurant. The bar (which also serves wine and signature cocktails) even has a "Brew Crew" membership, offering private tastings, beer releases and special deals and swag for members. You'll want to snag a seat at the outdoor patio in fair weather, complete with oversized Jenga and firepits. Weekday specials, like BOGO burgers, are worth noting, and pssst — kids eat free on Sunday! 146 Exton Sq. Mall, Exton; (610) 524-5893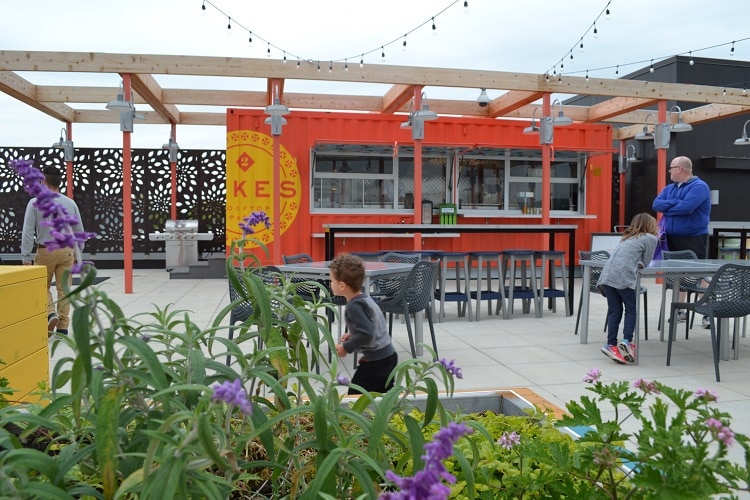 Two birds, one stone. Stop into this bustling shopping center just off Route 100 and you'll be able to grab groceries and a bite for the whole family! The rooftop pub above this new Whole Foods Market outpost is an unexpected oasis. You'll love the rustic multi-colored geometric stools that create seating, the lovely surrounding scenery and the sprawling play zone for kids. Live music on the stage is an added bonus, as are the gas firepit and herb-filled planters.
The bites coming from the food-truck-esque kitchen in an upcycled shipping container are simple, straightforward and delicious. There's also a bathroom just a few feet inside from the rooftop dining area, so you're not stranded a story up when your toddler suddenly has "to go."
Tortas and tacos from the kitchen fit the niche as filling and casual, as does the selection of sandwiches that include your choice of a vegan "burger" patty, fried chicken breast or beef burger. Sandwiches can be flavored five different ways, including a Vietnamese style, featuring a spicy kick and plenty of crisp pickled vegetables.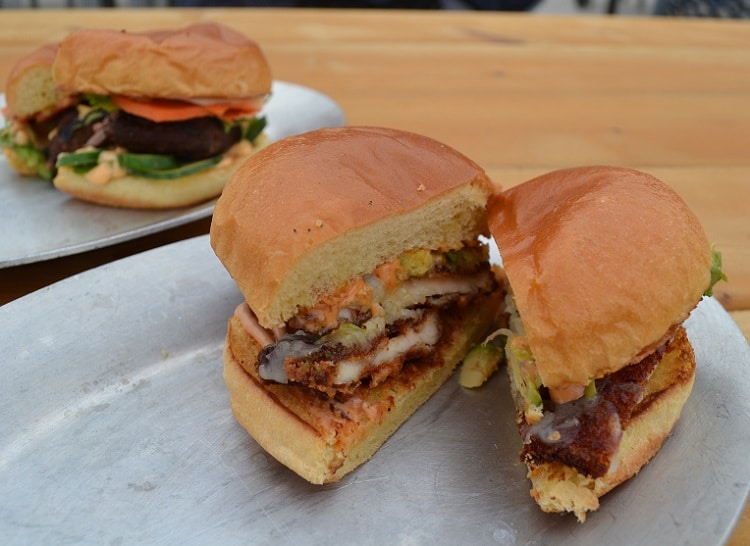 Back to that kids' play area: It's an entire section of the store cordoned off and filled with playsets where the littles can make-believe and meet new friends. While you'll have to head back down to the ground floor for the play area, you can always take the stairs down to burn off a little more toddler energy (or use the elevator, if it's just one of those days).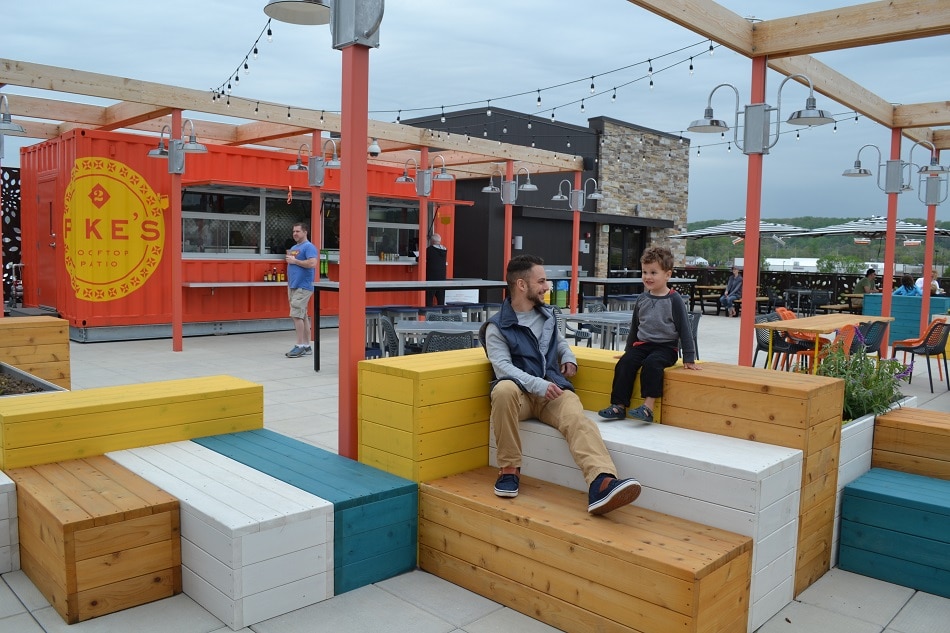 Pike's also has a tasty selection of tequila, mezcal, cocktails, wine and craft beer, just in case you're tempted to have a sip with your meal. 175 N. Pottstown Pike, Exton; (610) 423-6360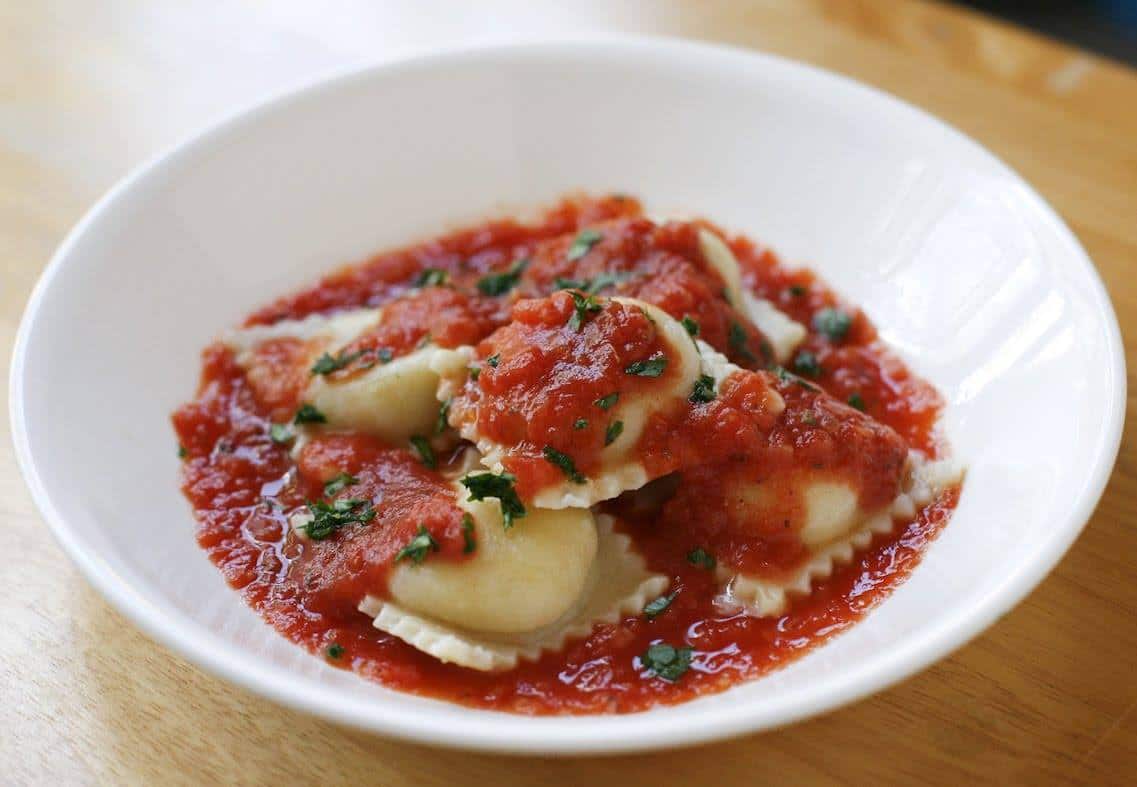 Rino's has been an Exton stalwart for decades. Locals know it as longtime spot for children's birthday parties and sports team celebrations, as well as just a place where you can get a low-key meal out with the family. The menu is decidedly American-Italian, with a full menu of pasta dishes, pizzas, wings, sandwiches and more.
Starters like cowboy fries and zucchini sticks bring immediate relief to growling tummies (not to mention also bringing smiles around the table). The stromboli and calzone, alone, are worth the visit. Grab three different varieties for the table and split them family style for the full experience. Homemade doughs and pastas showcase an extra effort from the kitchen that truly stands out at the table.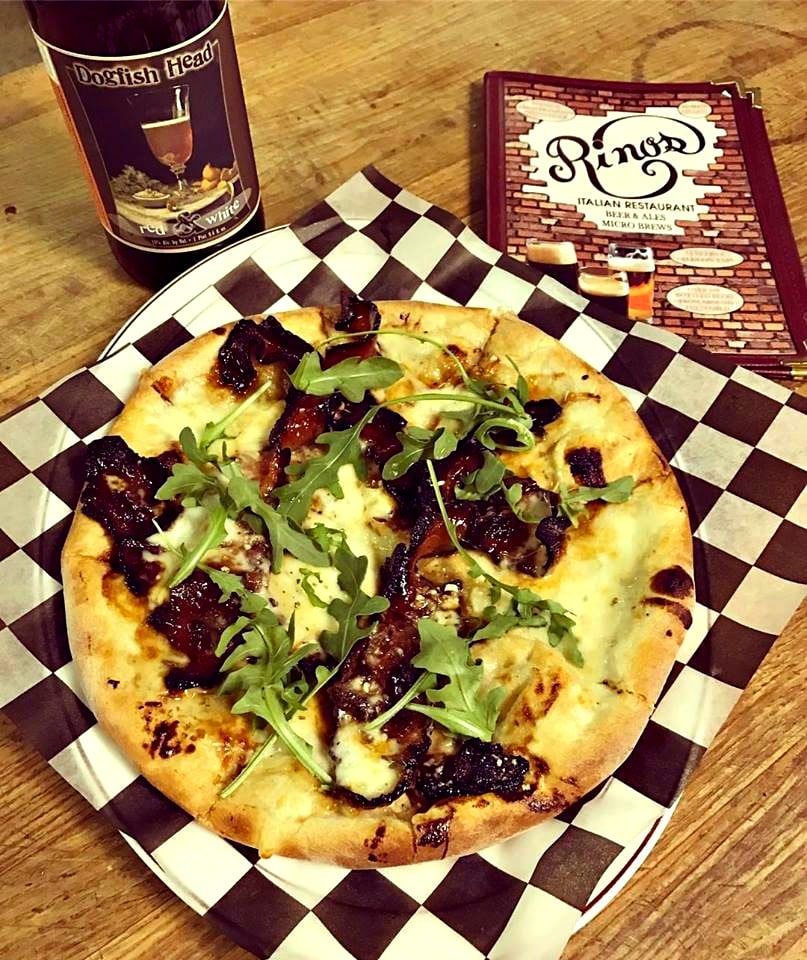 Kids fidgeting? Chances are the server will be able to snag some pizza dough from the kitchen so little hands can keep busy. Presto — instant fun!
When dining in really seems a far cry from possible, you can always opt for takeout — Rino's takeout is as easy and efficient as it gets. Call ahead and at pick-up, sidle up to the big counter that offers a peek-a-boo view of the busy kitchen and pizza ovens. 327 Lancaster Ave., Exton; (610) 363-0515
So, next time you're in a pinch and want to enjoy great food without sacrificing an enjoyable time with the kiddos, head on over to one of these three Exton gems that fit the bill. You can thank us later!
Red Star exterior and beer flight:

Ed Williams

Rino's photos:

Rino's

All other photos:

Sarah Greenwood