Want to perfect your porch and make your garden pop, but you're unsatisfied with the selection and customer service at your local gardening center? BloomBox, a Lancaster, PA-based service is an all-new way to buy plants and have them delivered right to your door.
Order locally grown, high-quality flowers, herbs, tropical and indoor plants and garden supplies online, and spend less time driving to, and waiting for help at, the garden center, and more time cultivating and enjoying your outdoor spaces.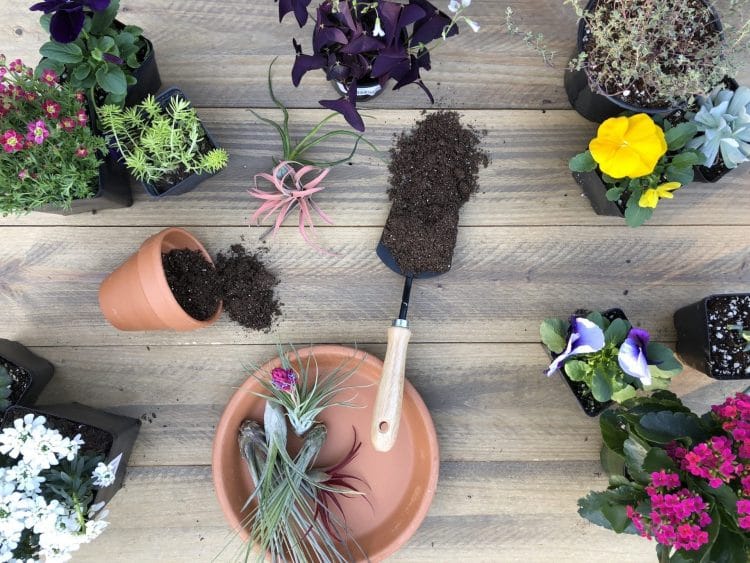 BloomBox is on a mission to make gardening accessible to everybody. What originally started as an online vertical garden subscription service has now been completely rebranded as your go-to online gardening tool. Coming up on its three-year anniversary in July, this is the first time BloomBox is selling springtime goodies online!
David Zablocki, "planter in chief" at BloomBox, and his team took a hard look at what the community wanted, and what they came up with is truly a gardener's dream. BloomBox is able to deliver plants to Lancaster, York, Chester and other nearby counties within three days from your order time, and most customers actually see a turnaround time between 24 and 48 hours.
We were lucky enough to catch David between greenhouse duties to ask him everything you need to know about this great service. 
PA Eats: We're curious: What do most customers purchase? Do you see trends emerging?
David Zablocki: Almost every single customer purchases herbs. We carry over 20 different varieties, with our most-popular options being rosemary, lavender and basil. We grow all of our herbs ourselves on our farm in East Petersburg. Petunias are also flying off the shelves this year. And ferns. People love our ferns.
What do you recommend for new gardeners and first-time homeowners trying to set up their outdoor spaces?
I always recommend installing an annual and perennial garden. If you're worried about caring for an item, stick with native plants! They're tolerant to drought and poor soil, easy to care for, great in the sun, and typically disease- and pest-free. We carry salvia, Agastache and coreopsis, which bloom all summer long.


What's up with the live-chat feature on bloombox.com?
The live chat feature is something we added to the site to be able to answer questions immediately, as if someone was in a gardening center. When you chat us, it's either my partner or me answering. This feature provides a bit of anonymity if someone isn't comfortable going to a big-box store for their gardening needs.
Usually the questions we get are very specific. If someone doesn't know what to plant in a shady, rocky space, we can help! There's an old school mentality that gardening is for people of a certain age, but it's not the case. I wanted to stop that misconception and help everyone who is seeking gardening help.
What about seasoned gardeners? What are they looking for?
Our perennials and tropicals are a big hit and we try to carry gallon sized perennials and harder to find options. I'm trying to expand our native offerings as well. A lot of people are moving towards eco-friendly bayscaping, meaning planting native offerings that absorb run-off nutrients.


Why should people choose BloomBox? Time-saver? Money-saver?
A little bit of both. We've designed BloomBox so customers can shop at their leisure in an organized setting, while still getting all of their questions answered. We price compare and see that our customers are definitely spending less than if they were to go to a big retail store. And if you're not happy, we'll replace your plants and refund you 100%.
If you're not in a hurry, or if you're planning for the weekend, order on a Thursday and know you'll have your flowers ready on Saturday morning so you don't have to go to the store. Your order is quite literally hand-delivered to your door by a member of our team. It's not shipped via UPS. Your order arrives in a breathable, open carrying tray.
There's no middleman — [our plants come] straight from the greenhouse to your house.
There you have it: an online service that actually can help make gardening more convenient, affordable and fun! Pro tip: Sign up for emails from BloomBox. There are always great sales and deals of the day. And don't forget, you'll receive free delivery with any purchase over $45.