What is vinegar? If you had to answer that question right now, what would you say. It's like … old wine, right? Well, kind of.
Like so many delicious things, vinegar is a product of fermentation, wherein sugar is turned to alcohol and the alcohol is then turned into acetic acid. It's that sharp, acidic flavor that we know and love in vinegar; it gives life to salads, perks up one-dimensional sauces and soups and helps preserve produce in the form of pickles. Apple cider vinegar is known for its health properties, and distilled white vinegar can be used for cleaning. It's actually pretty amazing just how versatile this humble, tart liquid really is.
There are plenty of mass-produced brands of vinegar on market shelves — some of them quite good — but we were intrigued when we came across Keepwell Vinegar, a little company based in Dover, Pennsylvania, about eight miles northwest of York. We've seen plenty of locally made products over the past decade, but not so many vinegars. Keeping in a true artisan tradition, co-owners Sarah Conezio and Isaiah Billington make everything themselves, from scratch, and work with small regional farms, such as Three Springs Fruit Farm and Reid's Orchard and Winery (both in Adams County, Pa.), to source ingredients.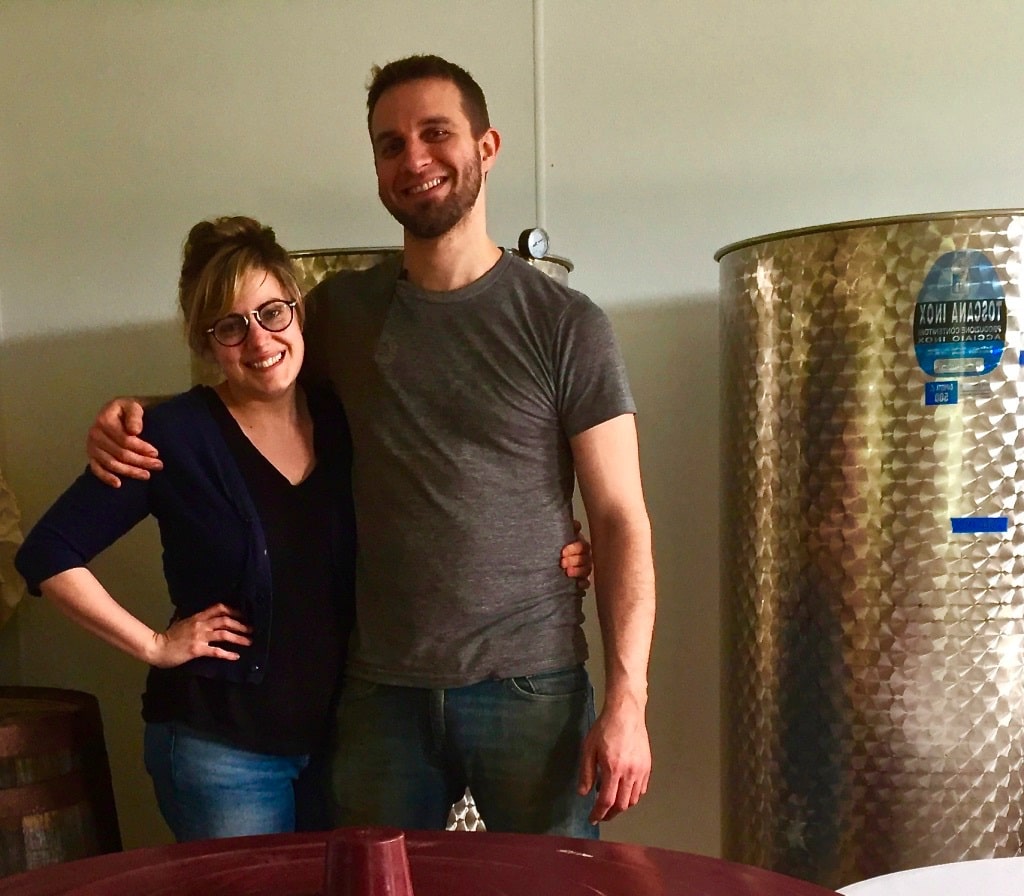 As they explain on their website, making vinegar starts with sugar. Conezio and Billington look to their farmers for quality sources of sugar, like maple, honey, fruit, sorghum and grain. They use those products to make vinegar in some really cool flavors: ramp, black garlic, bitter lemon, sorghum molasses, wildflower honey and so many more.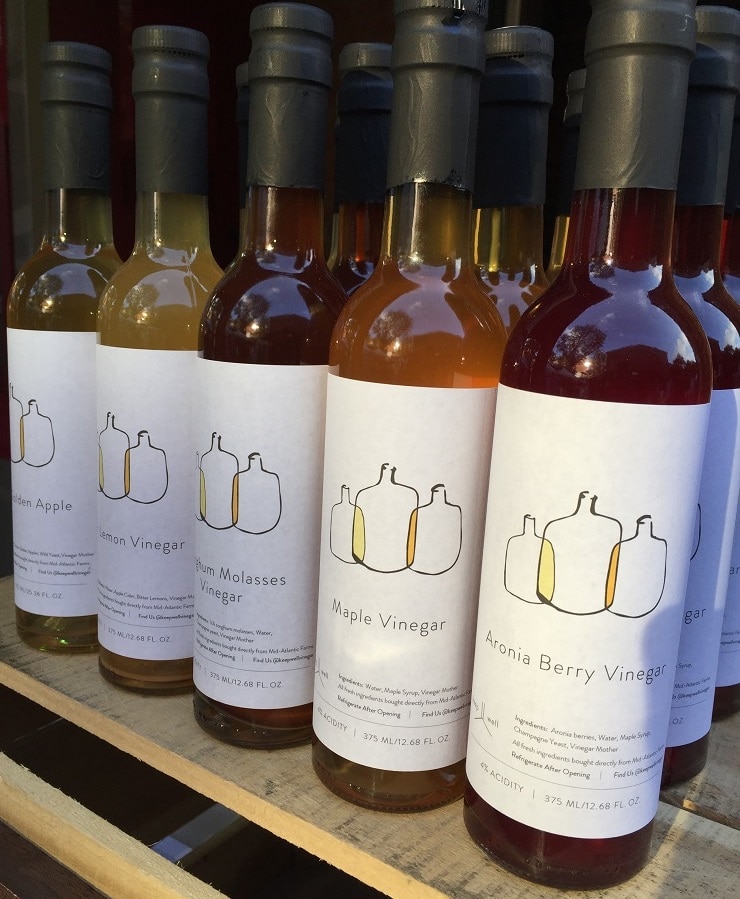 We recently chatted with Billington about how the duo got this artisan company off the ground, and how they decided to pour their passion for food and fermentation into vinegar.
PA Eats:  How did you two meet? How did this all get started?
Isaiah Billington: Sarah and I met as pastry chefs at Woodberry Kitchen in Baltimore, a restaurant with a hard commitment to local agriculture. We spent several years working together there, developing a shared love for working within the confines of that sourcing model, which does force you to get creative.

But, we ran into the same brick wall over and over again. We were used to working with incredible food, from eggs to fruit to animals, but if we reached for vinegar, it was the same commodity product you could get anywhere, with untraceable inputs, no accountability for growing or manufacturing practices, and quality measured by industrial consistency, rather than nuance and flavor.
PA Eats:  Is that what sparked the idea to pursue your own fermented products?
Isaiah Billington: We were fascinated with fermentation. By the end of our time at Woodberry, we were regularly making miso, kimchi, sauerkraut and even vinegar, but it became clear to us that meaningful production of long-term ferments could not happen within the physical confines of any restaurant. And there was a huge hole in the market! There are certainly other high-quality vinegars out there, but they're all aimed squarely at the specialty market. They usually use inputs that are scarce and expensive to create a luxury product, and tend to move fewer units at high margins. Keepwell Vinegar eschews exclusivity as a luxury value. Instead, we try to elevate the vinegar you might use for everyday purposes.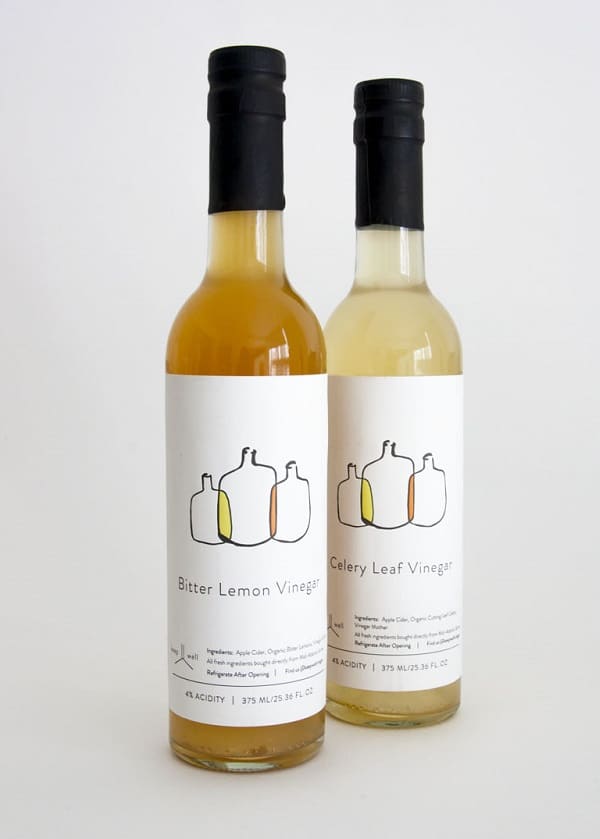 PA Eats:  Did you leave Woodbury at that point to start Keepwell?
Isaiah Billington: In retrospect, this all seems so clear, but the idea was very slow to develop for us in real time. We eventually left and both worked a couple of other jobs trying to develop pantries using local sourcing for other restaurant groups. In hindsight, we were just continuing to sharpen the idea for Keepwell Vinegar.

We actually started the company just as the year turned to 2016, got our own production facility running in October of that year, had a decent inventory to work with some months after that, and are now selling mature vinegar that's had a few months, at a minimum, in a barrel to really settle down and clarify its flavor. We are now both working full-time at Keepwell, although Sarah still spends a day or two a week at a bakery in Washington, D.C. laminating croissants.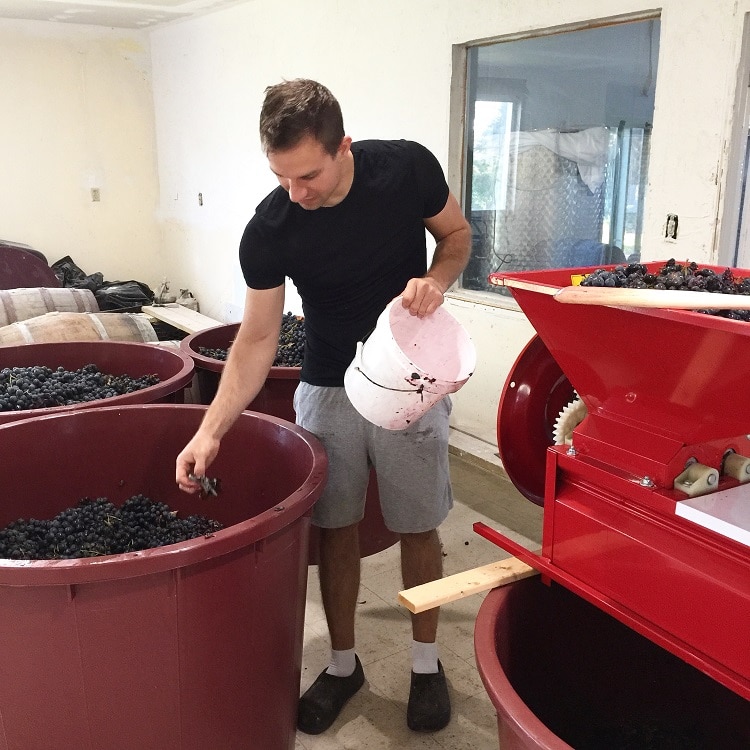 PA Eats:  What was the trickiest part of starting your own business?
Isaiah Billington: An early challenge for us, I think, was trying to define what we need and don't [need] as a business, without similar models to compare ourselves to. We first went looking for a production space in Washington, D.C., before doing some very basic math regarding space and time … our vinegar process for a 100-gallon batch takes about a year.

You know, you get these small companies that are producing out of hip, expensive neighborhoods, and you wonder how they can afford to pay their rent. Well, we didn't want anyone to ever have to pay for us to be that cool, which is how we ended up on a friend's farm in rural Pa. Which, in turn, ended up being a fantastic move for us: We're centrally located between our best growers and enjoy the benefit of staying in tune with the agricultural set.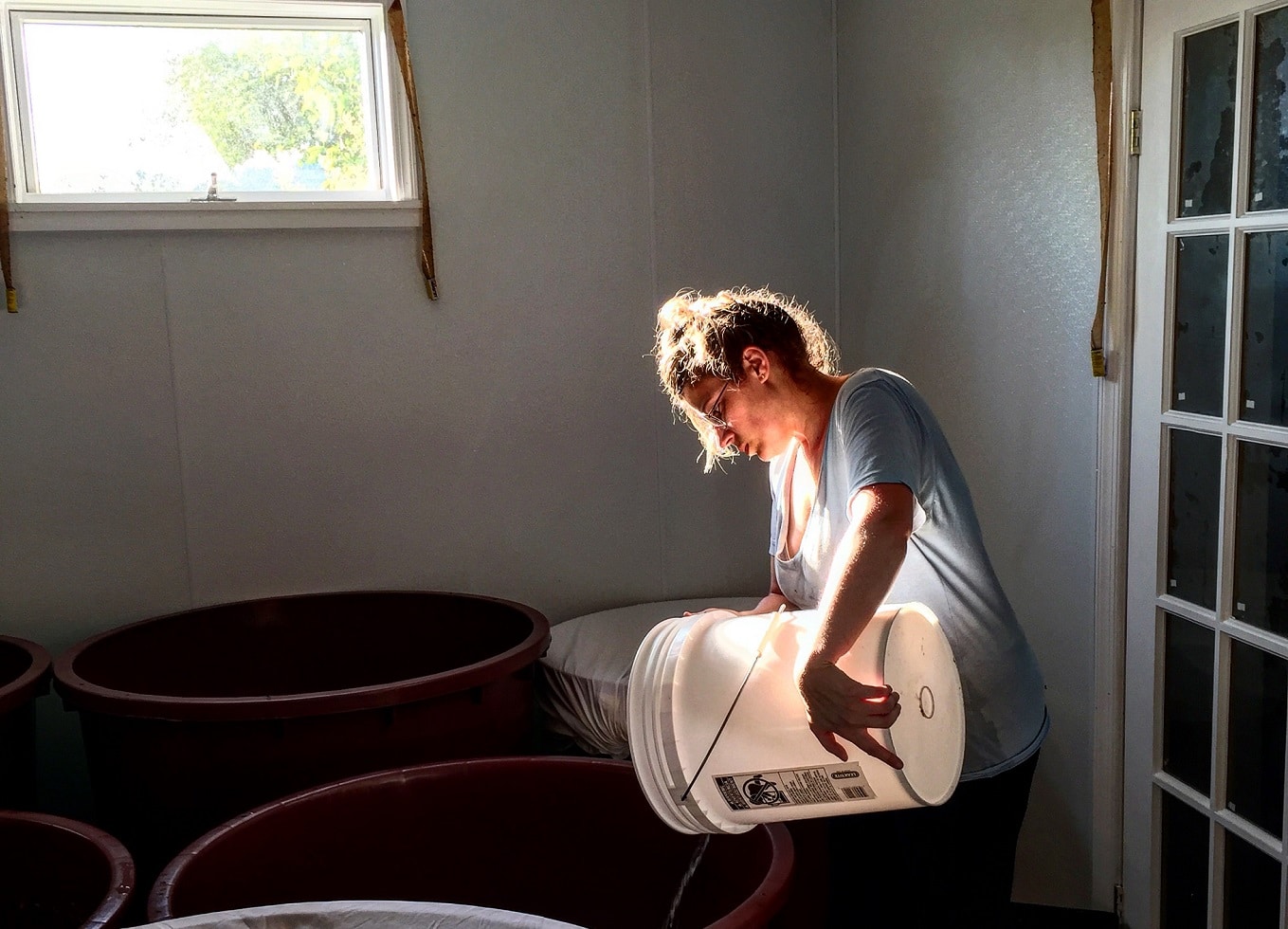 PA Eats:  What is something you wish people better understood about vinegar?
Isaiah Billington: One misconception about vinegar, unfortunately, is that it ought to be sweet. There are the stores that just sell dozens of flavors of olive oil and balsamic vinegar that have wedged themselves into many peoples' minds as the reference point for quality. It's a shame, because balsamic vinegar is a beautiful tradition, and is delicious, and ought to be respected. Many fine, long-aged vinegars do, in fact, concentrate a sweet taste over time and have delicious uses for that reason. But the modern wave of fake, low-grade, flavored stuff is successful just because it's tapped into one of the food industry's dirty tricks, which is to feed people something sweet while convincing them to ignore or forget that it's mainly syrup.
PA Eats:  Any big plans for the year ahead?
Isaiah Billington: Soon we'll be finished with the renovation of our expanded production space, and we are looking forward to some serious production in 2018! [Our space] has given us the room to grow slowly, so we never have to rush the product. We have the room to say no to some opportunities that would have compromised our commitment to the core principles of quality and transparency.
To learn more about Keepwell Vinegar, visit its website and follow along on Instagram.  You can find Keepwell's products for retail in Green Aisle Grocery, Fair Food Farmstand, Riverwards Produce and Greensgrow Farms as well as pop-up markets.
Want to read more artisan Q&As? Check out our interview with Katelyn Melvin of Tooth of the Lion Apothecary.