If you're tired of the same old corporate high-sugar, low-nutrient juice — even from some of the organic juice companies — it might be time to give Lumi Juices a try.
The name comes from an acronym for "Love You, Mean It," which the company's CEO and founder, Hillary Murray, used a lot with one of her sorority sisters back in 2004 after the movie Mean Girls came out. And there's no doubt that Murray truly does love juice — and loves what it can do for health and well-being.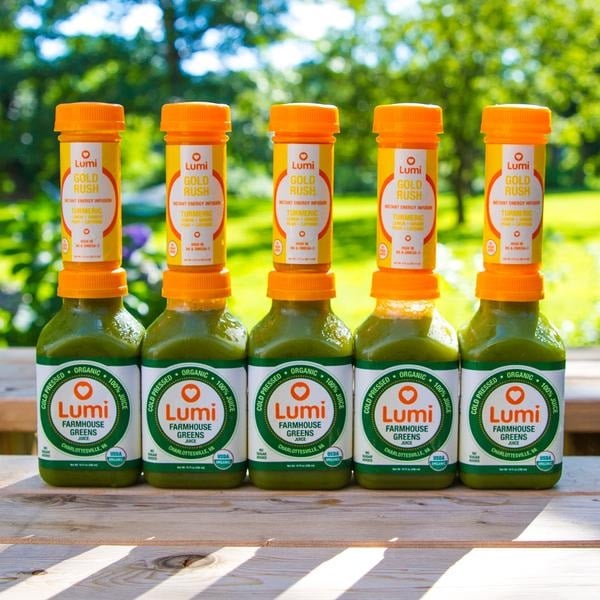 While strolling down the juice aisle in a Charlottesville, Va. Whole Foods Market, Murray was struck by how much sugar and additives were on the ingredients lists of even the juices that purported to be organic and "healthy." She decided she wanted to find a way to make juice that was truly healthful, adding real nutrition and energy to your day without being a sugar bomb.
She found the answer with cold pressing and high-pressure processing. "The cold-pressed juicing method minimizes oxidation of the produce, and maximizes nutrition and flavor," says Murray. "High-pressure processing uses water pressure, not heat, to kill bacteria and gives the juice a 50-60 day stable shelf life. The high-pressure processing method is a key part to ensuring our juices stay nutrient-dense, fresh, and most importantly, safe for our consumers."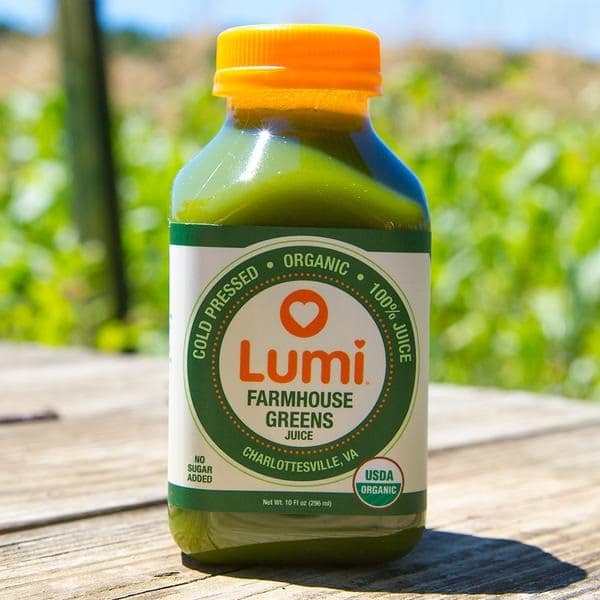 Lumi, based in Malvern, Pa., offers a wide range of juice flavors and varieties. Murray notes, "There is a juice for even the most discerning of customers."
Lumi's Harvest Apple offers that crisp autumn taste of fall apples just picked from the tree. Looking for low-sugar green juice? Try the Jump Shot, a refreshing blend of cucumber, kale, spinach, collard greens and lemon juice. It boasts an ultra-low four grams of sugar per serving.
Savor an Upbeet Pear, an exotic yet delicious beet juice blend from organic oranges, beets, pears and limes, with the extra depth and kick of cilantro and jalapeno. And, if you just want orange juice for help fighting fatigue and boosting your immune system, Lumi has that covered, too, with its organic and delicious Wahoo Orange juice.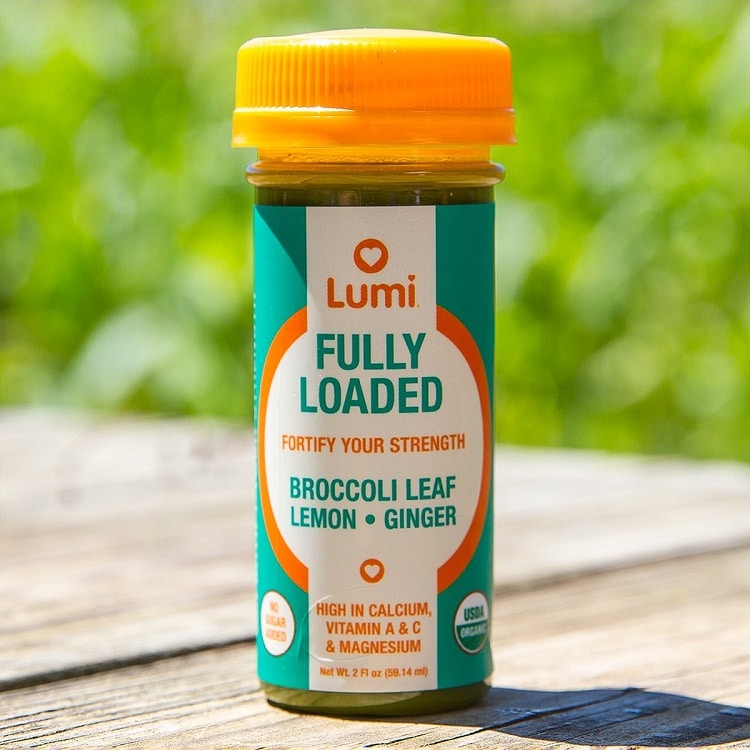 Lumi also offers juice shots, specifically blended for maximum nutrition and taste. For instance, the Fully Loaded, made with broccoli leaf, lemon and ginger is packed with calcium and vitamins A and C, and the Gold Rush shot offers turmeric and curry blended with juice to "get your body awake." And, no kidding, this juice shot will wake you up!
Murray has a hand in creating all the flavor combinations of all the Lumi juices. "They are all my children," she says. "I love them all equally. Part of my background was in the spirits industry, and the best mixologists can make a great drink with no alcohol." She draws on that experience to help inspire some of her concoctions.
Murray has big plans for Lumi in 2018 and beyond. She hopes to increase profitability, and to continue to expand her footprint in stores and in the professional sports world. She knows that athletes are always looking to boost nutrition, and her juices are a great way to do that.
Check out Lumi on the web, as Murray and her team would love to hear from you! As it grows, Lumi is looking for more employees to help make juice.
Lumi can be found at Malvern Buttery, Whole Foods Market and The Foodery, among other locations, or ordered online. Keep up with all things Lumi via its Facebook page and Instagram profile.