As part of our Sip + Splash theme, we're introducing you to some of the best local bartenders around. If you know someone we should profile, please let us know at [email protected].
A good bartender needs a lot of attributes to survive the business: a quick wit, a penchant for non-stop multitasking, a genuine listening ear, and a marathon runner's level of stamina. But, most importantly, they require that elusive combo of speed and precision, the ability to replicate the same cocktails over and over and over, even when the bar is packed and the service tickets just keep coming. When they're not behind the bar, or during off hours when they can breathe a little bit, the best bartenders also have an unflagging creative streak, always looking for new products, innovative combinations and DIY hacks to make their cocktails stand out from the crowd.
If you need a good example of what this looks like, meet Gina Terra, the manager at the wildly popular Suburban Restaurant and Beer Garden in Exton, Pa.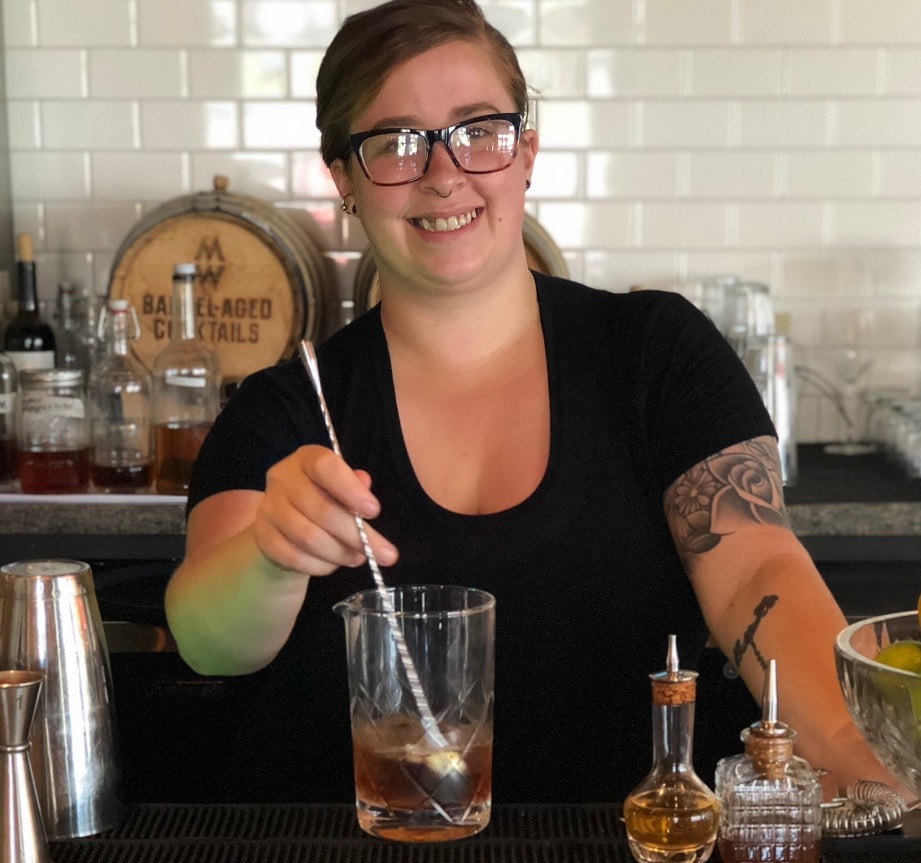 The bar program at Suburban is every inch as seasonally-driven and scratch-made as the dishes coming out of the kitchen, with special touches like house-made syrups, shrubs and bitters. Terra, with the help of her team, has taken great care to curate beer and wine lists and to create cocktails that keep guests pleasantly surprised at every visit.
How did Terra get her start behind the bar, and what drives her passion? Curious to know, we sat down with her to learn more:
PA Eats: How long have you been bartending? How did you get into it?
Gina Terra: I started bartending at age 19, so almost 10 years now. I started working at a small bar/restaurant in Lancaster County, where I grew up. The owner would always catch me standing at the bar talking to regulars, so he figured he would teach me how to pour a beer so I could do both.
Is this a stop along your career route or are you a "lifer"?
When I started in restaurants, I figured it would just get me through college, but I fell in love with this industry. It has since become my career. Now that I'm at Suburban, I'm handling more of the management side of things, and I'm also working towards my Advanced Sommelier Diploma. So, my goal is to stay in the beverage industry indefinitely.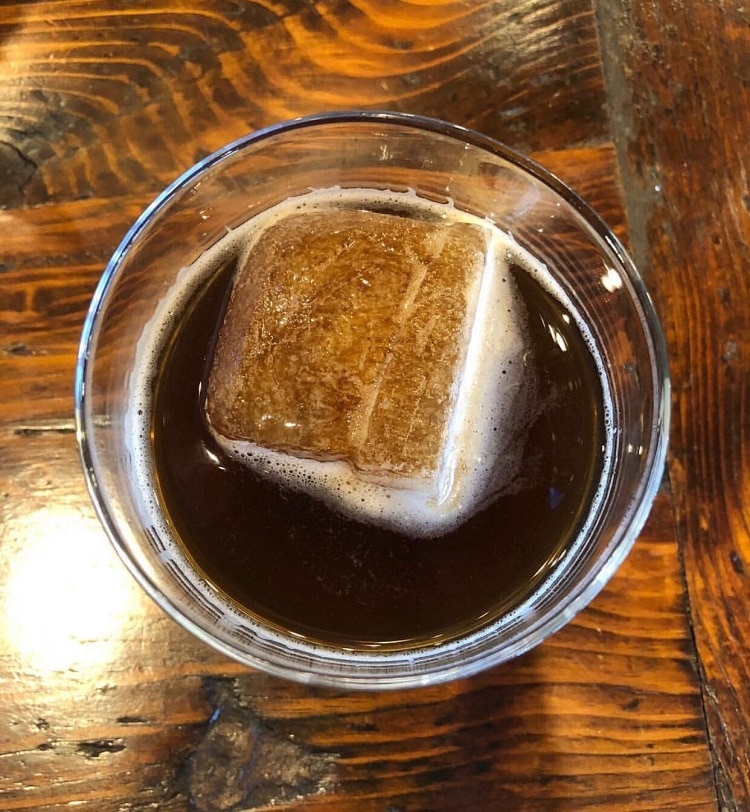 How do you think bartending has shifted as a job/career path since the generations that came before you?
I think the perception of a professional bartender/server has changed for the better over the years. For a long time, I think people thought that most people who stayed in restaurants for a long time did it because they couldn't do anything else. With the craft cocktail revolution and fine wine coming back into focus, people are seeing bartending more as a specialized trade, and I think bartenders themselves are taking more pride in their work.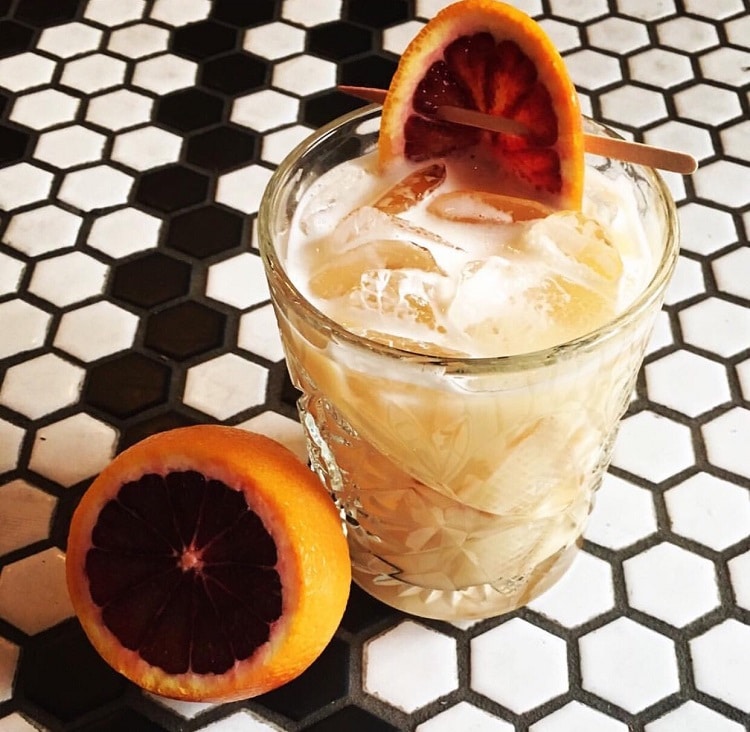 What's one of your favorite things about your job? And one of the hardest or most challenging?
One of my favorite things about this job is the people. But, they can also be one of the hardest parts to deal with. I've always been super-outgoing, and I can truly say I've met some of the most amazing people by serving them from behind the bar. I've met lifelong friends, people that have become like parents to me, and everything in between.

But, if you're not feeling well, or having a bad day, or just don't feel like interacting with people, you don't have the option not to. If you're a server, you can walk way from your table until they need you again. But if you're behind the bar, you're constantly on stage. Your guests are barely three feet away from you at all times.
Is it tricky to keep a different schedule than so many other people? How do you deal with that?
It is hard to have a different schedule than everyone else. Everyone else in my family works a typical, Monday to Friday, 9-to-5. And they plan every party or get together on a Saturday. I miss out on a lot because of that, but they're used to it at this point. But being able to run errands on a Monday afternoon, when everyone else is at work, is pretty sweet.
What's your ideal type of customer? What do you wish more people understood about what you do?
My ideal customer would be open to trying something new. I hate when people come in and they only drink one thing, and won't budge, or when they have some preconceived notion about a certain spirit. Whenever I'm working out the kinks on a new cocktail, I usually let guests at the bar try it. Before they taste it they always ask, "What's in it?" and I wont tell them until after they've tasted it, because I don't want them to prejudge.

I wish more people understood that the majority of bartenders now have been trained, and we are pretty passionate about beverage, and to trust us. The amount of people who are surprised when one of us is knowledgeable about what we're selling is insane.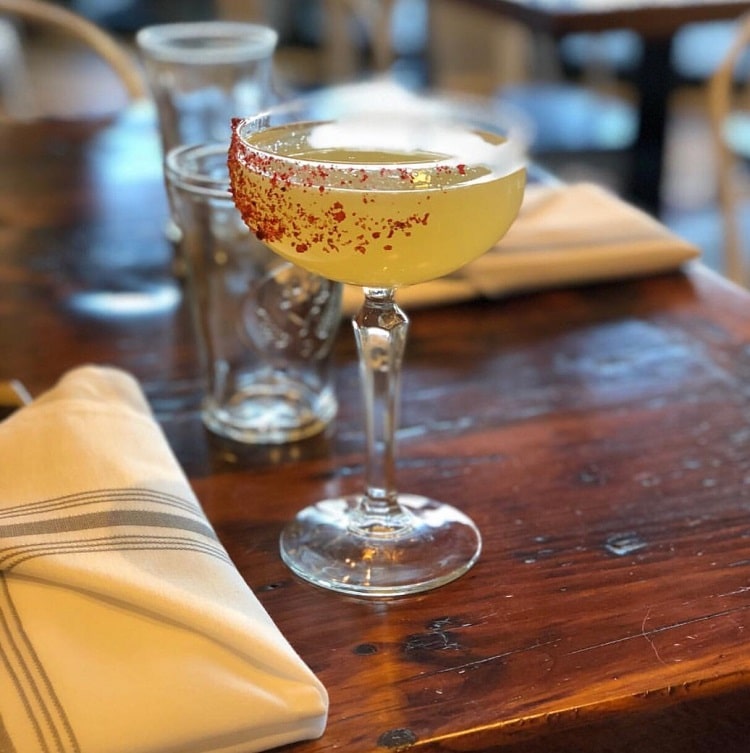 What's something special about the bar program at Suburban?
The beverage program at Suburban is special because of our dedication to everything local. Our beer program consists of 24 taps, and a large can selection of only Pennsylvania craft beer. All of our base spirits are distilled in Pa. by craft distilleries.
If you had to name your greatest bartending strength, what would it be?
I think my biggest strengths are how outgoing I am and my ability to move quickly. Multitasking is key, but the guests need to be taken care of, and want to feel special. It makes me so happy to know that I helped to make someone's night out more fun or more special.
Visit Terra behind the bar at Suburban Restaurant and Beer Garden, located at 570 Wellington Square in Exton; phone: (610) 458-2337.
Photos:

Suburban Restaurant and Beer Garden