From great northern to light red kidney, beans are an often underrated, yet surprisingly versatile little food. We've uncovered some surprising health benefits of beans, as well as tasty and unexpected ways to sneak them into your diet. Kim Knipe, Registered Dietitian Nutritionist at Chester County Hospital, shared a few recipe ideas and nutritional details with us. Look for local menu items to sample creative takes on beans as well.
If you haven't been enjoying this nutrient-rich superfood enough lately, read on for all you've bean missing.
The Mighty Bean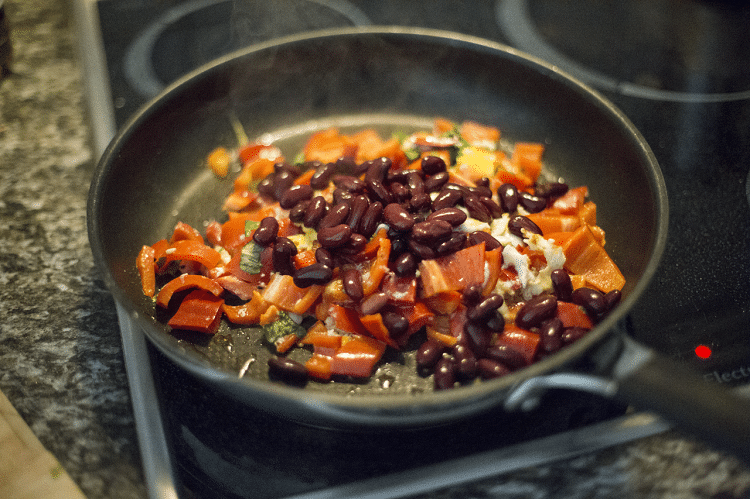 Beans pack a nutritious punch. With a variety of healthful properties and being chock full of protein, they join the ranks of exemplary superfoods and bring more to your plate than their size would suggest.
The recommended bean intake is three cups per week, or ½ cup per day. In just one serving, you cover a lot of nutritional ground, as the USDA MyPlate guide counts beans as both a vegetable and a plant-based source of protein. Beans offer many other surprisingly potent health benefits.
"Simmered in soups or blended into tangy spreads, legumes are a versatile and delicious introduction to superfoods," Knipe says.
Meat 2.0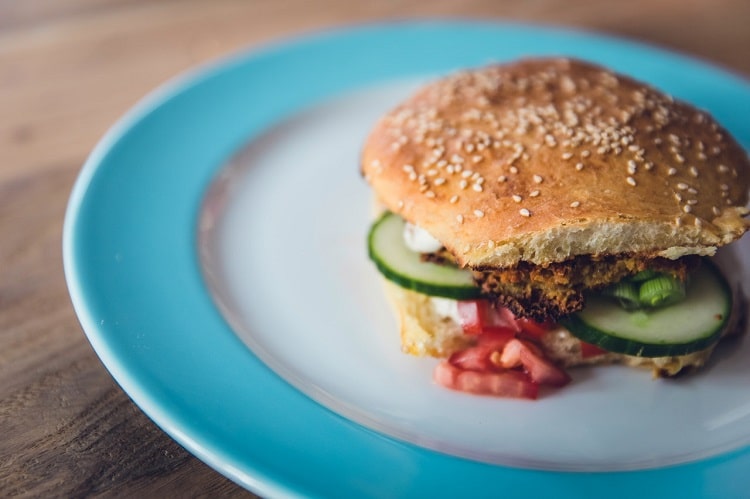 Beans contain enough protein to rival common mainstays like chicken and beef. It's no wonder that the USDA recommends dry beans, in particular, as an alternative to meat. Beans carry approximately 25% protein by weight and cost far less than beef, pork or chicken. Naturally fat-free and cfpholesterol-free, beans truly stack up against carnivorous options.
Beans Fight Heart Disease, Cancer and Diabetes
Beans serve the heart well. With loads of potassium, they promote healthy blood pressure.
Knipe explains, "Beans are also a good source of B vitamins, including folic acid. They provide the minerals iron, potassium, selenium, magnesium and even some calcium. And they are good sources of both soluble and insoluble fiber. Insoluble fiber promotes good digestive health, while soluble fiber has been shown to lower LDL ("bad" cholesterol) levels by trapping and eliminating the cholesterol that our bodies would otherwise have absorbed." Diets rich in beans and legumes can actually ward off heart disease and promote overall heart health.

As complex carbohydrates with low glycemic indexes, beans have proven to help prevent and manage diabetes. Slowly digested, beans are ideal for those dealing with insulin issues. They also reduce the risk of certain cancers with their provision of antioxidants and phytochemicals.
Beans Help You Live Longer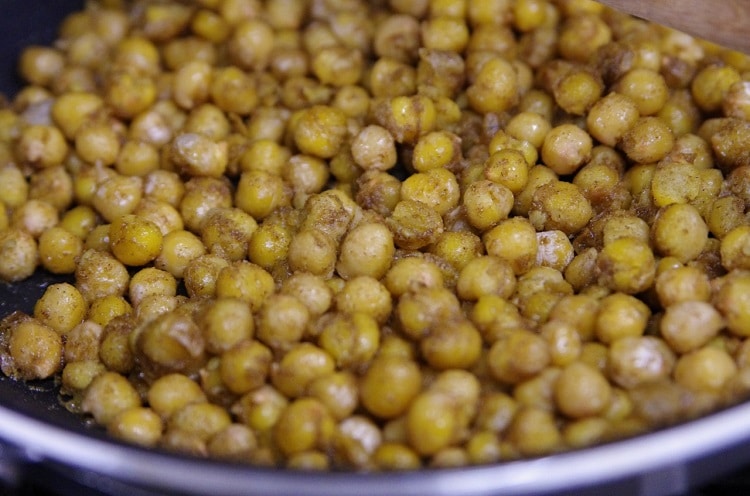 It's no secret that eating right can extend our lives, and beans are surprising standout aids to longevity. In a 2004 study led by Irene Darmadi-Blackberry, researchers found that the only statistically significant indicator of longevity across cultures and genders was legume intake. No other food showed a significant impact on mortality. Simply put, beans are superstars at helping you lead a long life.
Trying Dry Beans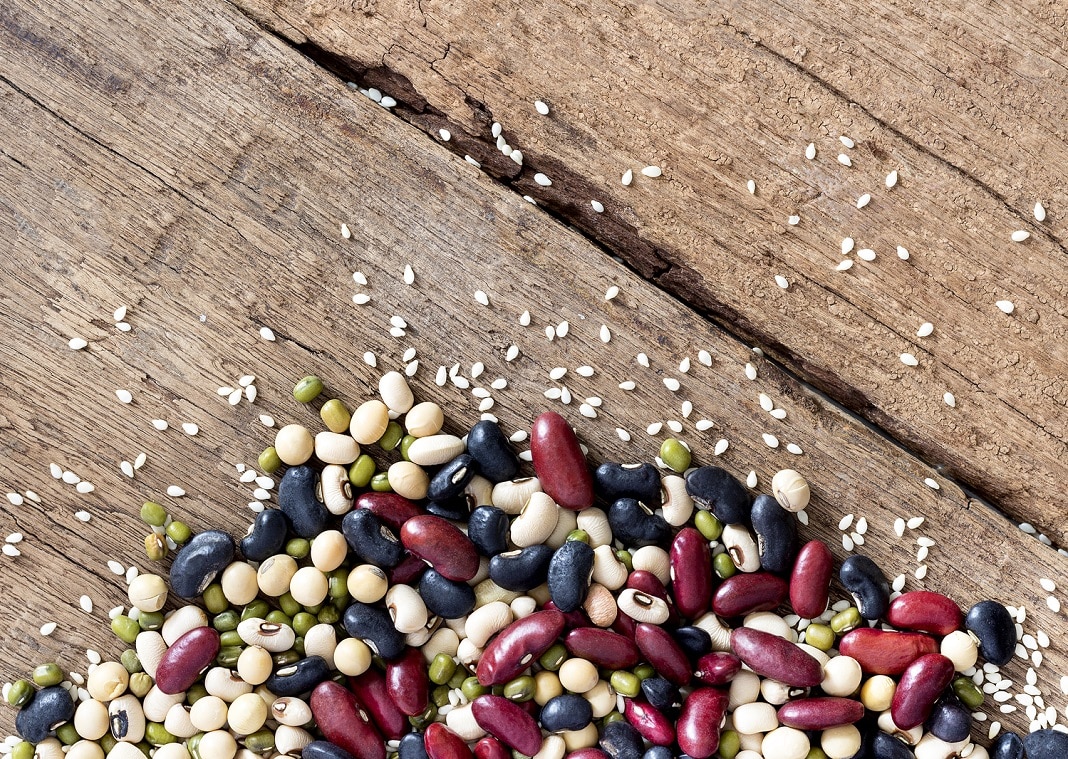 There are a number of reasons to choose dry beans over canned. They retain far more health properties when left uncooked and remain sodium-free in their natural state. Dry beans are also significantly more economical, at about one-third the price of their canned counterparts.
Buying dry beans means cooking them on your own, which may feel intimidating, but is actually quite simple. The Bean Institute suggests an easy four-step method and provides useful tips for first-time bean cookers:
Clean the beans:

Plate the beans in a shallow layer in a pie plate, baking sheet or bar pan.

Pick out and discard any foreign objects like leaves, small stones or twigs, as well as any broken beans.

Rinse the beans:

Place the beans in a colander or strainer and rinse them under cold running water.

Soak the beans via

hot soak method (recommended):

Place beans in a large pot and add 10 cups of water for every 2 cups of beans.

Heat to boiling and boil for an additional 2 to 3 minutes.

Remove beans from heat; cover and let stand for 4 to 24 hours.

Drain beans and discard soak water.

Rinse beans with fresh, cool water.

Cook the beans:

Place beans in a large stockpot and cover with fresh, cold water.

Place over medium heat; keep cooking water at a gentle simmer to prevent split skins.

Since beans expand as they cook, add warm water periodically during the cooking process to keep the beans covered.

Stir beans occasionally throughout the cooking process to prevent sticking.

Beans take 30 minutes to 2 hours to cook, depending on the variety. Beans should be tender, but not mushy.
To kick up the flavor, add herbs and spices at any point during cooking. Add onion in the last 30 minutes of cooking.
The US Dry Bean Council provides more details about culinary uses, flavors and cook times of the many bean varieties. The nuances in taste and texture span from nut-like garbanzos to earthy and soft black beans and rich, buttery baby limas.
Knipe adds, "We might experience flatulence after eating beans because humans can't break the bonds that contain medium carbohydrate chains called galacto-oligosaccharides (GOS), such as raffinose and stachyose. GOS, however, are water-soluble. That means when beans soak in water, some of these carbs leach out. For canned beans, tossing the canning liquid and rinsing the beans well before use may help reduce their GOS load. Research suggests that at least 25% of GOS are removed when discarding dry beans' soaking water. So soak and precook those beans before throwing them in your chili or soup!"
And though dry beans may be optimal, any type of bean is beneficial. Knipe points out, "Canned beans are a great, nutritious choice, as well as cooking dry beans."
Taste Good, Feel Good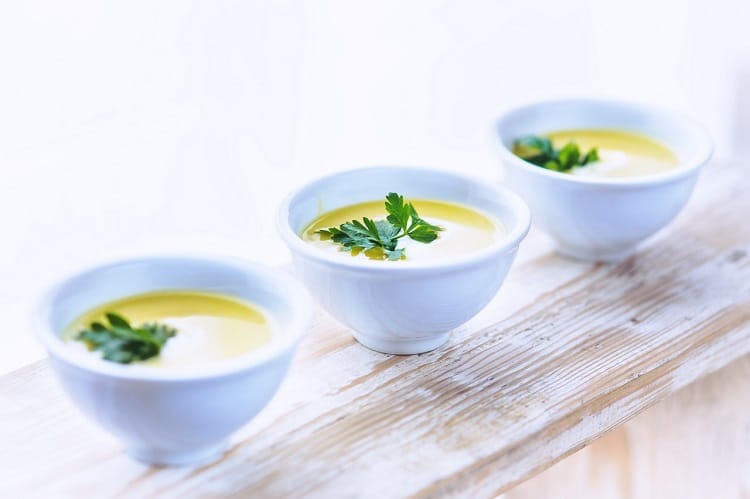 Beans are a delicious and versatile food we often see in salsas, soups, dips and casseroles. Shapeshifters by nature, it's easy to sneak beans into recipes, as they hide exceptionally well in plain sight. White beans, in particular, act as chameleons, replacing mayonnaise, cream, butter and oil, or simply as an added component to your favorite recipes.
Knipe suggests, "Get in the habit of having some cooked or canned beans in your refrigerator and toss a handful into all of your salads, soups, stews or vegetable medleys."
Try throwing white beans into your breakfast smoothies or pancakes, tucking them into mashed potatoes or hiding them (along with some kale) in your next batch of macaroni and cheese.
Backyard barbecues don't have to be indulgent. By throwing a homemade bean burger on the grill, you increase the nutritional quotient without missing out on the experience.
Knipe shares one of her personal favorite bean recipes, a white bean and roasted mushroom soup. "I like to go to the mushroom vendor at the West Chester Growers Market and ask them for a pound of their soup blend," she says. "They give me the perfect mixture of different mushroom varieties."
White Bean and Roasted Mushroom Soup
A satisfying soup that uses a healthy pureed white bean and broth base instead of cream, so it can be enjoyed often and guilt-free. Recipe by She Wears Many Hats.
Makes about 8 servings
Ingredients
16 oz. mushrooms, halved or quartered

2 large sweet onions, quartered

3 garlic cloves, slightly crushed

1–2 tablespoons olive oil

1 teaspoon salt

1½ teaspoon pepper, divided

8–10 fresh sage leaves*

8–10 thyme stems plus 1 tablespoon fresh thyme leaves*, divided

48 oz. chicken broth (vegetable broth can be substituted for a vegetarian version)

3 15-oz. cans white beans, drained and rinsed

About a cup of skim milk (adjust for desired thickness)

Additional salt and pepper for seasoning
Method
Preheat oven to 450° F.
Toss mushrooms, garlic and onion in olive oil and sprinkle with 1 teaspoon pepper. (Keep mushrooms separate on baking sheet for roasting, because you'll have to separate later.) Spread on baking sheet. Add sage leaves and stems of thyme. Roast in 450° F oven for 10 minutes; toss and roast for additional 15 minutes.
While vegetables are roasting, add broth, 2 cans of beans, 1 teaspoon salt, ½ teaspoon pepper and 1 tablespoon fresh thyme leaves to a blender.
When vegetables are done roasting, let cool slightly. Add the roasted onions, garlic and herbs to the blender. Cover and blend until smooth.
Pour pureed bean and vegetable mixture into a large stockpot. Add remaining beans and milk, whisking in until smooth. Simmer over medium heat.
Add roasted mushrooms to soup. Add salt and pepper to taste.
Warm over low heat until ready to serve.
Notes
*Dried herbs may be substituted for fresh. The rule of thumb is one part dried to three parts fresh.
Black bean brownies are another stealthy, yet decadent way for beans to go incognito. The beans replace the flour, adding a fudgy, rich element and mellowing out the sweetness just enough. Most of the time, the black beans in these brownies go undetected, making them a decadent way to increase your bean intake.
The simple brownie recipe below also happens to be gluten-free, dairy-free, vegetarian and divine.
Fudgy Black Bean Brownies
Recipe from Live Eat Learn
Makes about 16 brownies
Ingredients
1 15-oz. can black beans, rinsed and drained

3 eggs

3 tablespoons oil (vegetable or coconut)

1 teaspoon vanilla

¼ cup unsweetened cocoa powder

⅔ cup sugar or honey

½ teaspoon baking powder

¼ teaspoon salt

½ teaspoon coffee grounds (optional)

½ cup semisweet chocolate chips
Method
Puree black beans in food processor or blender (or mash with a fork).
Mix black beans, eggs, oil and vanilla.
In a separate bowl, mix cocoa powder, sugar, baking powder, salt and optional coffee grounds.
Mix wet and dry ingredients, then stir in chocolate chips.
Pour into a greased 8-by-8 or 9-by-9 pan and bake about 30 to 40 minutes at 350° F (176° C), until center is no longer gooey (test with a toothpick or knife). Time will be shorter for a larger pan size.
Allow to cool slightly before cutting.
Beans, Out and About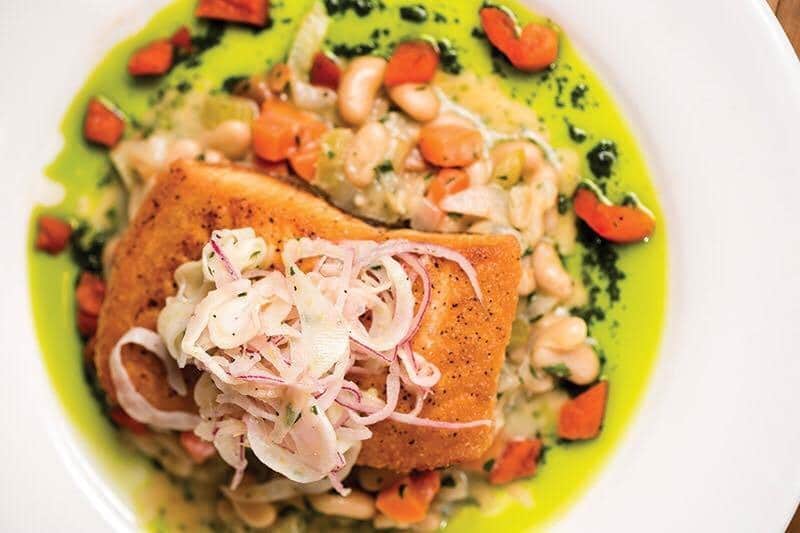 Upping your bean intake doesn't always require elbow grease. Take a night off, head out and try one of these incredible items in downtown West Chester featuring the bean.
For an easy, scrumptious lunch, pick up Carlino's rustic grilled chicken breast sandwich. This chicken sandwich with arugula and tomato features Carlino's own cannellini bean spread on fresh, chewy artisan bread. A healthy replacement for mayonnaise, this spread adds a subtle, earthy tone to the already-delicious sandwich.
39 West American Bistro offers a lovely, traditional take on beans with its white bean ragout. Made of cannellini beans, mirepoix, pancetta, thyme, salt and pepper, vegetable stock and finished with butter, the ragout elegantly enhances the grilled Atlantic salmon it accompanies, and pairs well with the zest of shaved fennel, also in the dish.
Bar Avalon serves a scrumptious Tuscan white bean salad that can be topped with chicken, salmon, crab or shrimp. Artichoke, sundried tomatoes, and red peppers are tossed with basil pesto and shaved Parmesan all atop fresh, peppery arugula leaves. It's a refreshing and healthy use of beans that doesn't sacrifice on flavor.
Teca, known for its modern and refined Italian fare, offers up a number of courses on its gourmet menu. Among the "primi" first courses is a clever use of bean as a base. The grilled baby Spanish octopus small plate includes delicately cooked octopus atop a ceci bean puree with pickled onion and a lemon citronette. The puree grounds the dish and pairs beautifully without overwhelming the other intricate flavors.
We'd be remiss not to mention the legume-centric fare of The Mediterranean Restaurant & Bakery in any bean discussion. Among the Lebanese and Italian fusion menu items available at "The Med" is the reliably wonderful falafel platter. Falafel balls, made with dried ground chickpeas and fava beans, are seasoned and fried. Served with hummus, tabouli salad and tahini, this falafel ball platter is an indulgence and wholesome feast all at once.
For health benefits and versatile flavor, there's no food quite so well-rounded as the small and mighty bean!
This post was brought to you by Chester County Hospital, which is part of Penn Medicine. Celebrating 125 years of service this year, Chester County's oldest hospital has a long history of dedication to the health and well-being of our community.
Feature photo:

Bigstock

39 West photo:

Main Line Today

All other photos:

Pexels