May is Pennsylvania Beef Month, a chance to explore the amazing beef produced by family farmers right here in our state! There's no better time to celebrate with a delicious recipe that puts beef front and center on your family's table. Beef is super-versatile, budget-friendly, packed with protein and a real crowd-pleaser! 
There are numerous great cuts of beef to choose from, and each cut of meat has preparations that allow you to show off its best qualities. In fact, there are so many options that, even for savvy home cooks, it can be a bit overwhelming when you're at your local market's meat counter. Which cut is best for grilling, roasting, braising? What is best for a steak salad, and can I use those leftovers to make steak tacos?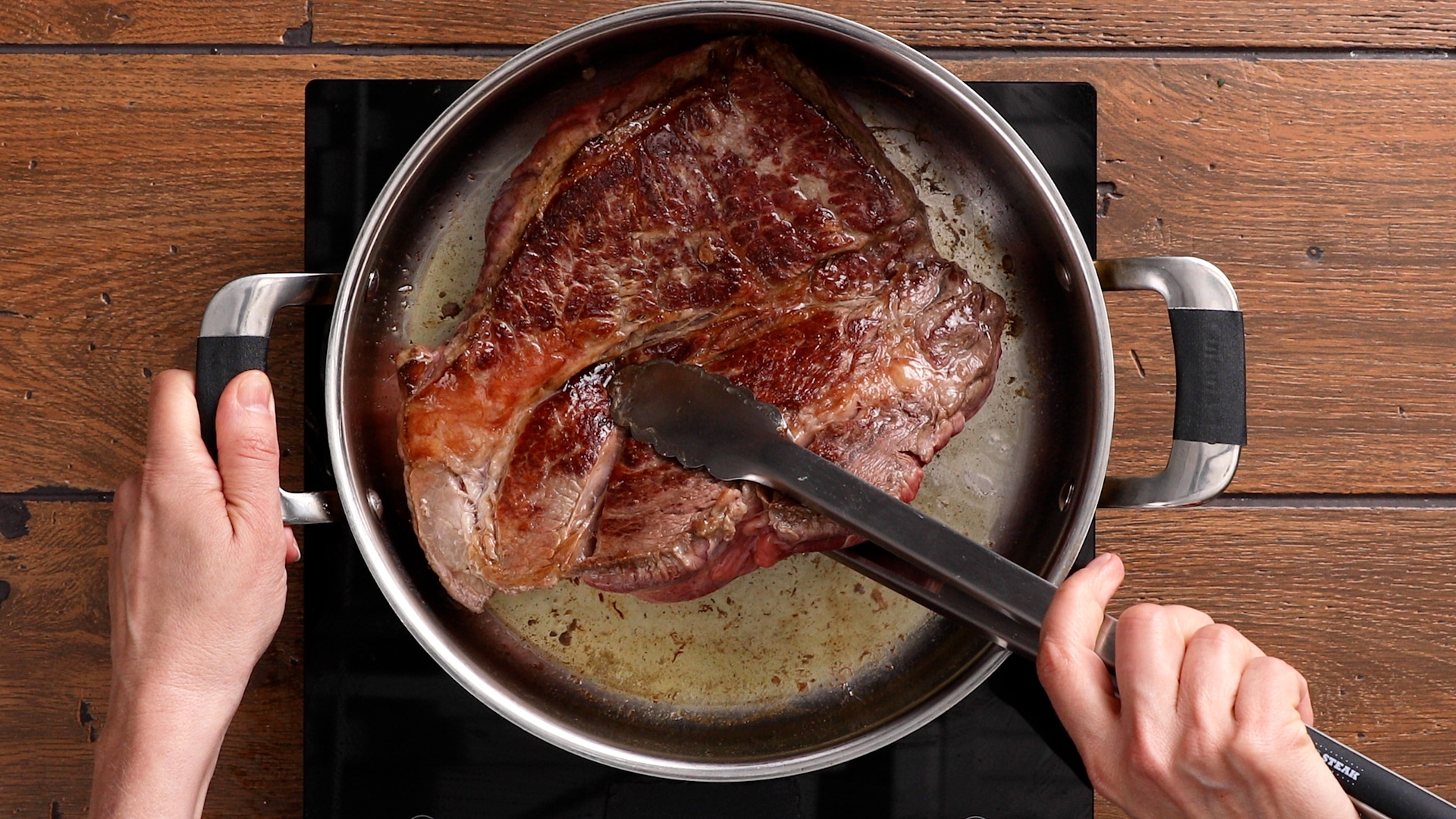 Our local beef experts, the Pennsylvania Beef Council is passionate about beef in all of its tasty forms — from ribeye to roasts and everything in between — and they asked us to put together a foolproof guide to a dozen popular cuts of beef. Use it as a reference when you're shopping for groceries, or when you've got a beautiful piece of beef in the fridge and you're not sure how to best cook it.
Brisket: A cut of meat from the breast or lower chest of the steer. 
Chuck Roast (including Chuck Tender, Chuck Eye and Chuck Arm Roasts):
Filet Mignon: 
Flank Steak: 
Hanger Steak:
Porterhouse Steak:
Prime Rib Roast: 
Ribeye Steak:
Skirt Steak (Outside & Inside Cuts):
Strip Steak: 
Top Round Steak:
Tri-Tip Steak:
If you have your heart set on a certain recipe, but the butcher doesn't have the cut it calls for in stock, don't worry! Use this handy Steak Swap guide to see what else can work.
Bone-in vs. Boneless: In the market or at your local butcher counter, you may see certain cuts that are offered boneless or bone-in. Each choice has its benefit: boneless cuts cook more quickly and can have a softer, less chewy texture. Bone-in cuts can be more flavorful and juicy. Neither is the wrong way to enjoy a cut of beef!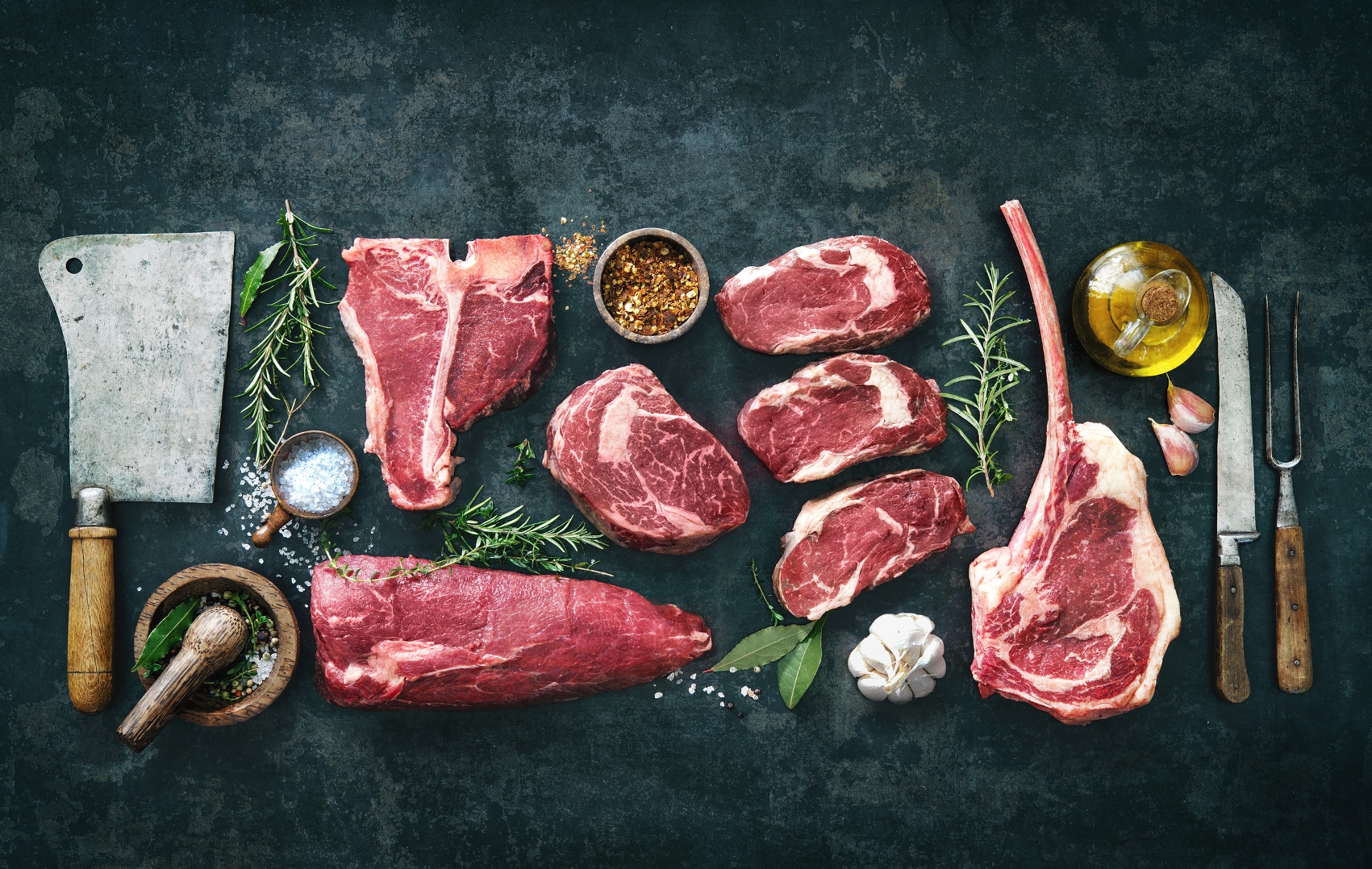 Storage tips: We suggest cooking or freezing your beef within three days of purchase. Keep meat tightly wrapped in its original packaging while storing it, or, if you're freezing it, place it in a plastic food storage bag with as much air as possible pressed out. Frozen pieces of beef keep in a regular freezer for up to 12 months and ground beef for up to 4 months. Cooked meat, like leftovers, can be frozen for up to 3 months.  
If you're marinating beef before cooking it, keep it in a bowl or dish on the bottom shelf of your refrigerator to avoid contamination.
Now that you've been schooled on the ins and outs of some popular cuts of beef, we hope you're even more excited about PA Beef Month! It's a great time of year to fire up the grill — check out the PA Beef Council's full library of recipes to find your new favorite weeknight dinner!
Looking for more? Follow along on the PA Beef Council's Facebook page for info about raising beef in PA, mouthwatering meal ideas and creative recipes featuring local beef! 
###
The Beef Checkoff Program was established as part of the 1985 Farm Bill. The checkoff assesses $1 per head on the sale of live domestic and imported cattle, in addition to a comparable assessment on imported beef and beef products. States may retain up to 50 cents on the dollar and forward the other 50 cents per head to the Cattlemen's Beef Promotion and Research Board, which administers the national checkoff program, subject to USDA approval. Internal links within this document are funded and maintained by the Beef Checkoff.  All other outgoing links are to websites maintained by third parties.