What better way to celebrate the autumn season than with a sip of locally distilled spirits? We're not saying to pack up your IPAs and bottles of rosé just yet, but there's nothing quite like a warming nip on a chilly evening. With so many craft distilleries in the state, you surely have your favorites, but we've found a few other special PA spirits for fall for you to try!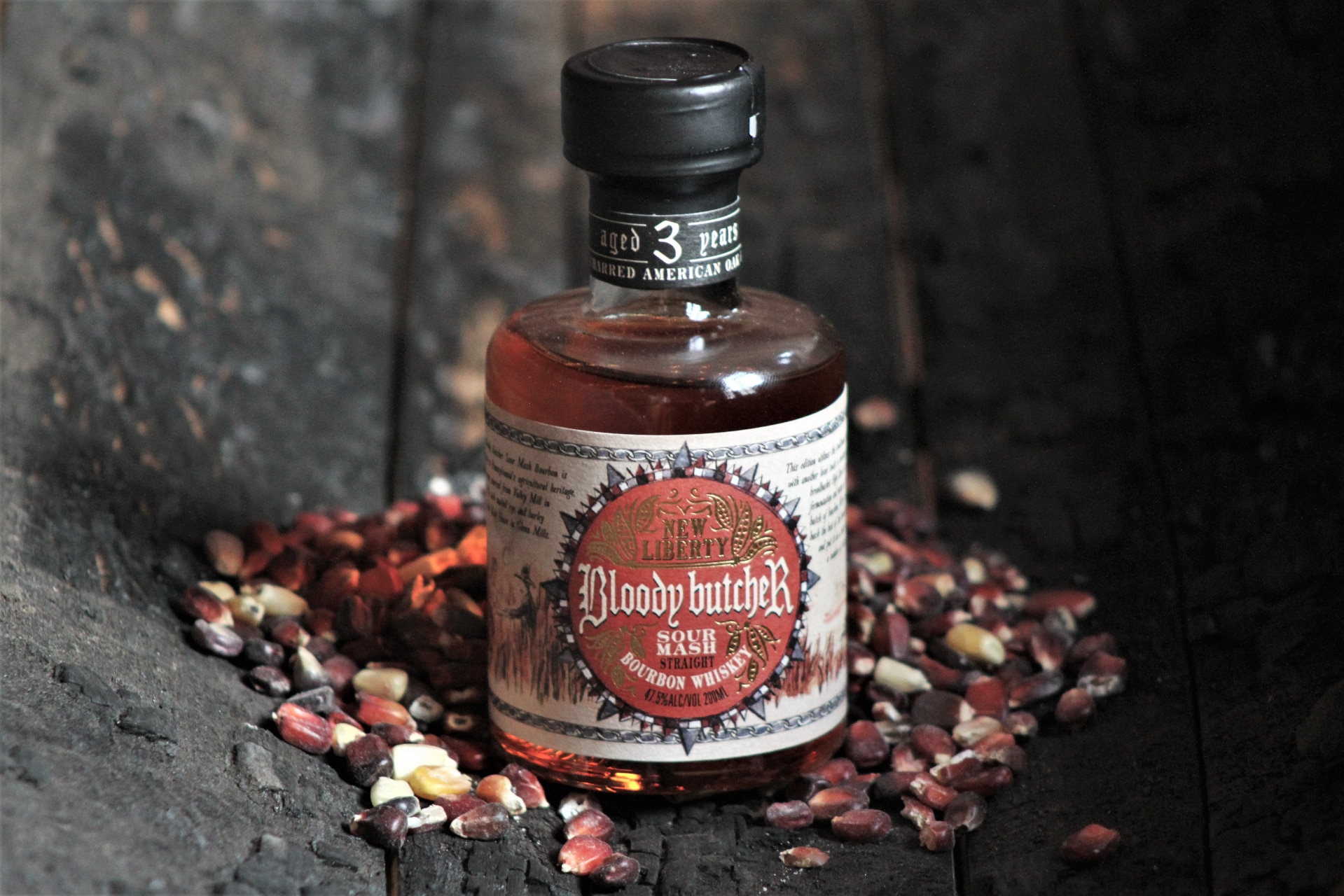 Every year, New Liberty Distillery releases its coveted Bloody Butcher Bourbon Whiskey, which is distilled using heritage grains including bright-red Pennsylvania corn varietals, malted rye and malted barley, then aged for three years. This year, it's a sour mash version: spent mash from a previous batch of staple Bloody Butcher Bourbon is allowed to sour in open barrels, then, a sourdough starter from High Street Philly is added, and left to ferment and produce wild esters. After fully fermenting, the liquid is double pot distilled and rested in a 53-gallon new American charred oak barrel. Bloody Butcher available for purchase across Pennsylvania via online shipping, at the New Liberty Distillery bottle shop and tasting room in Philly's Olde Kensington neighborhood, and at The Bar Cart in West Reading, PA. 1431 Cadwallader St., Philadelphia; (267) 928-4650;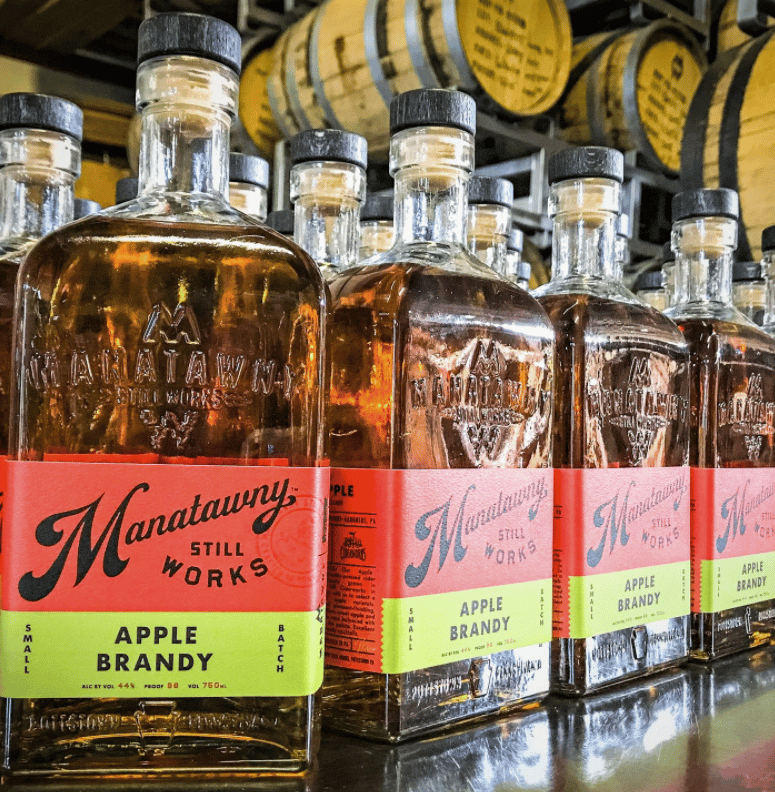 Apple Brandy from Manatawny Still Works is made from a custom blend of apples grown and harvested at Big Hill Ciderworks in Adams County, PA. Coming in on the dryer side, this 85-proof apple brandy offers notes of peeled apple, baking spices and mulled cider, with hints of brown sugar and oak on the palate and at the finish. Bottles are available for pre-order now, and will be available on October 3, 2022, for pick-up or purchase from Manatawny's Distillery and Tasting Room in Pottstown and its South Philly location. You can also purchase the brandy, along with Manatawny's other spirits, online! 320 Circle of Progress Dr., Suite 104, Pottstown; (484) 624-8271; 1603 East Passyunk Ave., Philadelphia.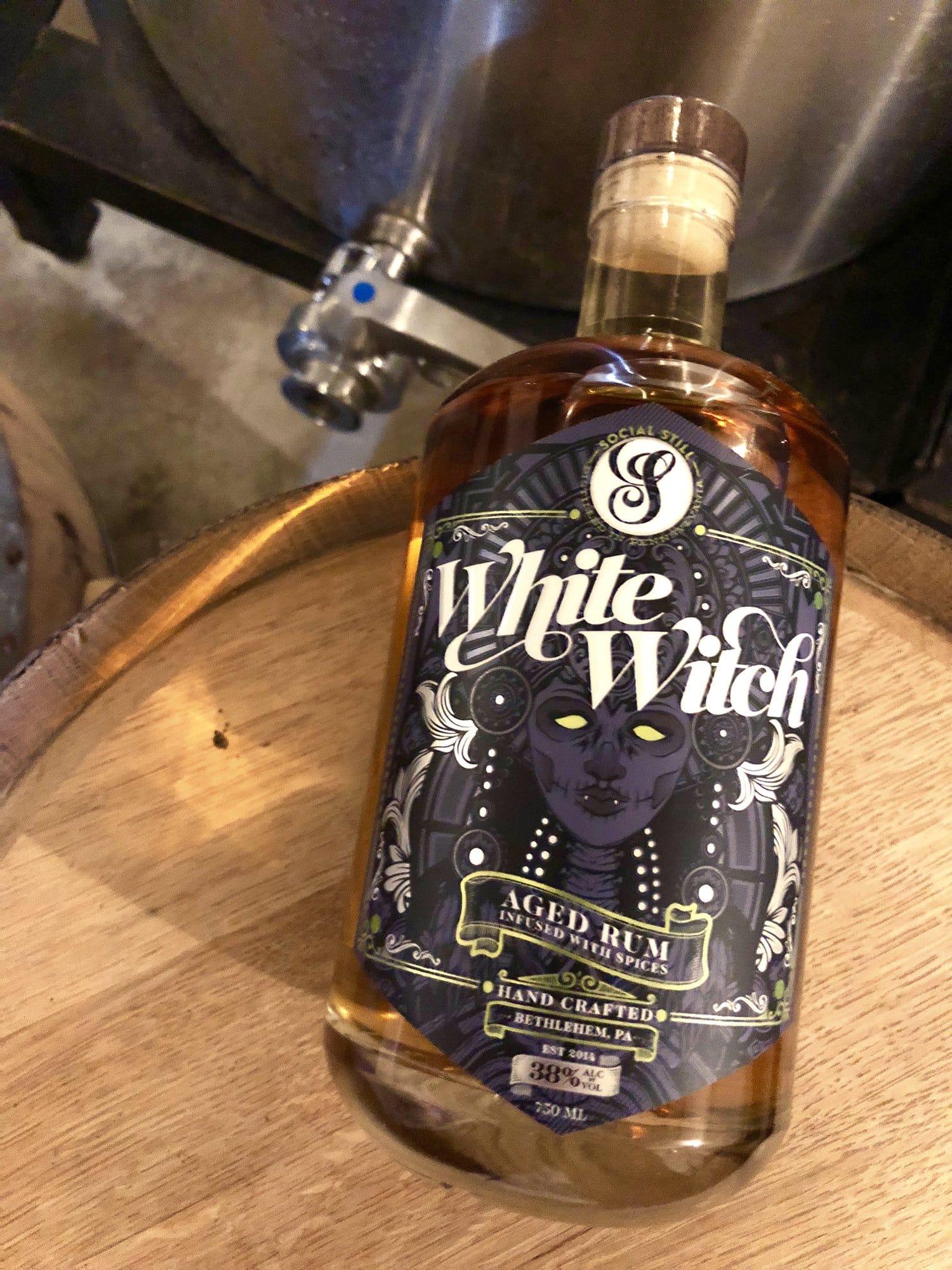 This spooky rum from the Lehigh Valley's Social Still is a 50% molasses and 50% cane sugar blend that's barrel aged for one year in used rye whiskey barrels. Then, it's generously spiced with cinnamon, orange peel, vanilla and anise, for a balanced, slightly sweet and unique flavor profile. You can purchase White Witch online for curbside pick-up or local delivery, or in-person at Social Still's restaurant in downtown Bethlehem. 530 E. 3rd St., Bethlehem; (610) 625-4585.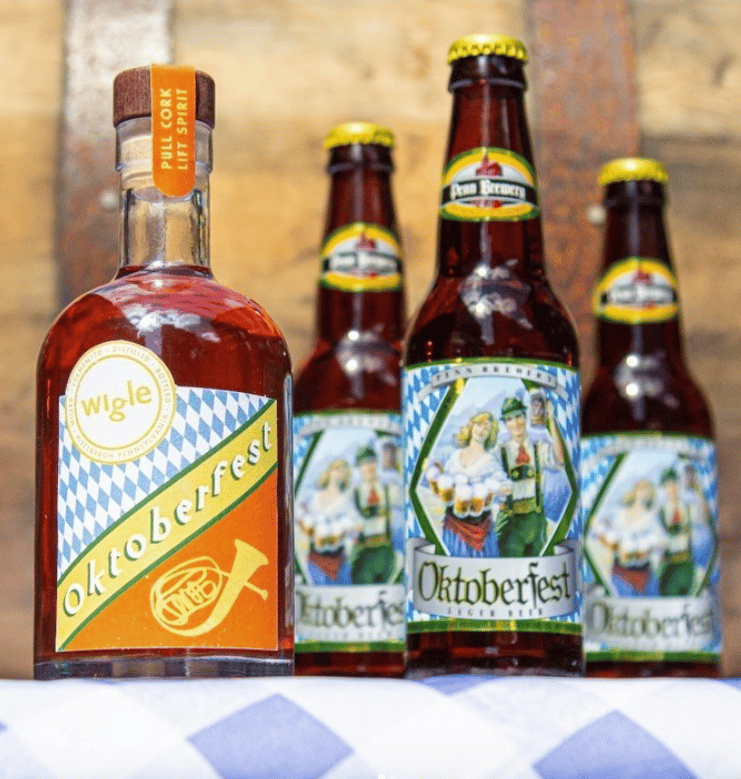 Heavily awarded and always creative, Pittsburgh's Wigle offers a large range of whiskies, any of which would make fantastic autumn sipping. But its newest Brewers Collaboration bottle is extra-perfect for the season! Wigle Oktoberfest Whiskey is made from distilled Penn Brewery Oktoberfest beer, which is a classic nutty, toasted Munich-style lager. The whiskey, which is aged in used barrels for three years, shares some tasting notes with Scotch whiskey, including fresh sugar cane, candied orange peel and lemon, with a malty finish. Shop online or in one of Wigle's retail locations in the Pittsburgh area. 2401 Smallman St., Pittsburgh; (412) 224-2827; 1000 Ross Park Mall Dr., Pittsburgh; (412) 536-8367.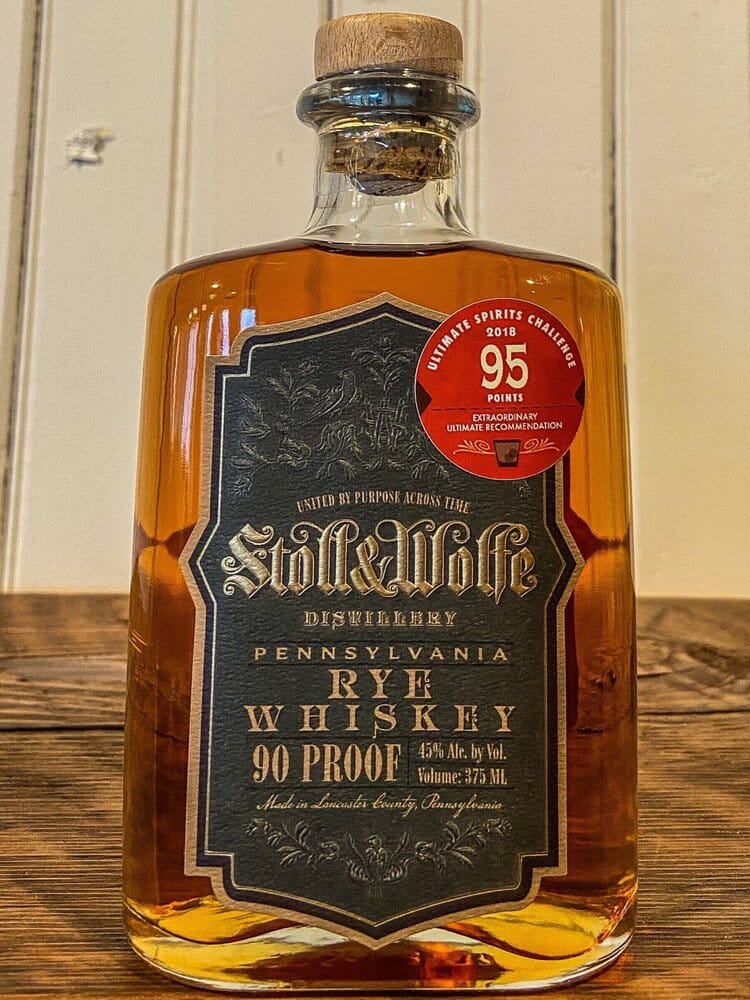 Stoll & Wolfe Distillery Pennsylvania Rye Whiskey is distilled by legendary Pennsylvania Master Distiller, Dick Stoll. This beautiful, spicy rye is made from 60% rye, 30% corn and 10% malt, bottled at 90-proof and then aged for 4 years. Tasting notes include brown sugar, toasted coconut, honey, clove, allspice, vanilla and pear. Find it at Stoll & Wolfe's tasting room in Lititz, as well as via its online bottle shop. 35 N. Cedar St., Lititz; (717) 799-4499.
Which PA spirits do you sip as the temperatures drop? Let us know on the PA Eats Facebook page!
Feature photo:

New Liberty Distillery

White Witch photo:

Social Still

Oktoberfest whiskey photo:

Wigle

Apple Brandy photo:

Manatawny Still Works

PA Rye photo:

Stoll & Wolfe