It's not as if Pittsburgh is alone in its love for meat — in fact the U.S. Department of Agriculture has 2018 on track to be a record-high year in per capita meat consumption — but wow, it sure is a city full of meat enthusiasts! Perhaps there's a cultural link, tied to the strong Polish heritage and foodways in the area (mmm, kielbasa). But, regardless of the origin of this affinity for meat, especially of the cured and/or smoked variety, Pittsburgh is home to so many culinary artisans, both old-school and new-wave, who are making tasty, tasty meat snacks.
Here are 10 examples of how Pittsburgh is totally meat-obsessed:
Acclaimed chef (we're talking James Beard noms) Justin Severino of the very meat-centric restaurants Cure and Morcilla, launched his own salami subscription service, Salty Pork Bits, earlier in 2018. A skilled whole-animal butcher, using only carefully selected animals from small, independent local farms, Severino crafts monthly batches of artful sausages (not an oxymoron), in flavors like Saucisson Sec with lavender and rose and charcoal-roasted padrone pepper, then ships them to your door. Sign ups for the subscription only happen once in awhile and sell out quickly. If a box of charcuterie sounds like the best package you could get, keep an eye on the Salty Pork Bits Instagram for the heads-up when the next round of sign ups is open.
Parma Sausage has been doing its Italian pork products thing in the Strip District since the early 1950s, after the patriarch of the family, Alessio Spinabelli, moved from Parma, Italy to the States. This small family business, which specializes in smoked ham and salami, uses only the highest quality and is USDA inspected daily. You can stop into its brick-and-mortar shop to talk meat business with the staff and to taste samples, or you can shop online. 1734 Penn Ave., Pittsburgh; (412) 391-4238
If the words "house-made charcuterie" fill your heart with glee, Mezzo (part of the Sienna Mercato group) in the Cultural District is the place for you. There is a whole section of its menu dedicated to the salami and cured meats made on site, and the selection rotates often, so you're always getting the best stuff. Order the chef's selection charcuterie board, roll up your sleeves and prepare yourself for delectable meat morsels like 'ndjua, soppressatta, capicola, mazzafegati, pate de campana and more. 942 Penn Avenue, Pittsburgh; (412) 281-2810.
Surprise! This Strip District icon sells a lot more than pasta. Like any Italian specialty shop worth its salt, Pennsylvania Macaroni Co. (call it Penn Mac for short) offers an extensive selection of cured meats, from super-spicy pepperoni to buttery, rich prosciutto. Visiting its shop is a must for food-lovers, but you can also shop online from the comfort of your couch. 2010-2012 Penn Ave., Pittsburgh; (412) 227-1982.
Isaly's Chipped Chopped Ham: We bet you can't say that three times fast. And we bet you really can't master that tongue-twister if your mouth's full of ham! This homegrown Pittsburgh company makes a number of deli products, as well as ice cream, but it is by far most famous for its chipped ham sandwiches, where thin shavings of Isaly's deli ham are seasoned and dressed with barbecue sauce and served on a soft roll. You can find Isaly's ham at Pennsylvania Macaroni Co. and other grocers in Western PA.
This hot dog joint in Lawrenceville started in 2004 in the basement of historic Trinity Cathedral. These days, Franktuary slings franks, poutine and other meaty treats from its mobile truck and its Lawrenceville bar and restaurant. The toppings are creative and fun, like grilled pineapple, teriyaki, bacon and scallions on the Oahu frank, and apple compote, sharp cheddar and scallions on the PA Dutchess. There's an awesome "Create Your Own Franks" section of the menu, too. If you've got friends with dietary restrictions with you, they won't be left out! Franktuary offers gluten-free rolls, tofu franks and Beyond Meat Italian sausages. 3810 Butler St., Pittsburgh; (412) 586-7224.
Henry Grasso, Inc. is a true local institution, in operation since 1938. This small butcher and sausage shop is tucked into Larimer, with hours only three days a week (Monday, Wednesday and Friday). The exterior of the modest brick building is pure old-school, with the Italian flag in full effect and hand-lettered signage. In addition to mild and spicy sausages, Henry Grasso offers many cuts of meats, cheeses and specialty groceries. A true mom-and-pop, Joseph Grasso now runs the shop, after it was passed to him by his father, Henry Grasso. 716 Larimer Ave., Pittsburgh; (412) 441-8126.
Staffed by a crew of experienced butchers, Strip District Meats is a fascinating mix of old and new. Though the spot has been around for decades, and offers plenty of familiar options, like beef, pork and poultry, it's got a wide range of exotic and specialty meats that you'll be hard pressed to find elsewhere. If you're looking for fowl, like quail, pheasant, duck and goose, or tongue, sweetbreads and brains, this is your spot. There's more, too: alligator, buffalo, kangaroo and yak … yup, they've got that, too. 2123 Penn Ave., Pittsburgh; (412) 391-1762.
Butcher & The Rye is a sort of hybrid between a steakhouse and a New American-style restaurant, with inventive plates (ricotta and charred carrot cavatelli) next to tried-and-true staples (Caesar salad). Also on the menu: Lots and lots of meat. From charcuterie to dry-aged beef tartare, to bone marrow with oxtail jam, to smoked lamb neck to something called "pig candy," the restaurant does not take the "butcher" in its name lightly. Don't sleep on the "rye" part of its name: Its James Beard-nominated bar program offers craft cocktails, solid beer and wine lists and over 350 different kinds of bourbon. Looking for a more classic steakhouse vibe? Check out Butcher & The Rye's sister restaurant, Meat & Potatoes. 212 Sixth St., Pittsburgh; (412) 391-2752.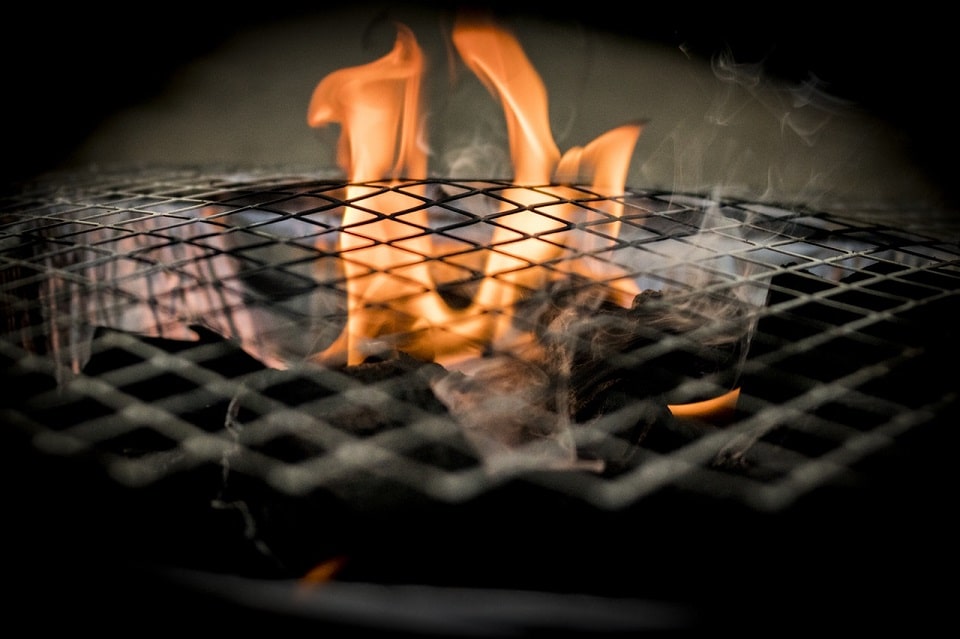 Founded in 1983 by Massaud Salem, Salem's Market and Grill is one of the top spots in town for Halal meats and Middle Eastern fare. At its storefront in the Strip District, you'll find a banquet hall, an international market and Halal meat. A popular spot for lunch, freshly grilled meats: savory kebabs, steaks, tandoori chicken, fish and veggies are all on offer, as well as samosas, hummus, shawarma sandwiches and a lot more. At the meat counter, numerous cuts of beef, goat, lamb and chicken are available. 2923 Penn Ave., Pittsburgh; (412) 235-7828.
See what we're saying? Where is your top spot in Pittsburgh for freshly butchered meat, charcuterie or other meat dishes? Let us know!