As part of our Greens + Grains theme, we're interviewing a series of local pizza makers. If you know someone who should be featured, hit us up at [email protected]. 
When Pizza Brain opened up its shop and pizza culture museum (the term "pizza emporium" wouldn't be inappropriate) in Fishtown in 2012, people went nuts. There was a lot of press coverage, partially due to the quirky nature of the Guinness World Record-holding collection of pizza-related artifacts and ephemera, and partially because the passion of the co-owners, Ryan Anderson, Michael Carter, Joseph Hunter and (at the time) Brian Dwyer, was so electric and infectious. For all the hype surrounding the museum and pizza shop, it's worth noting that the pizzas really are superb, falling somewhere in the very happy medium between highfalutin fancy pizza and a good old city slice with zero-percent pretension.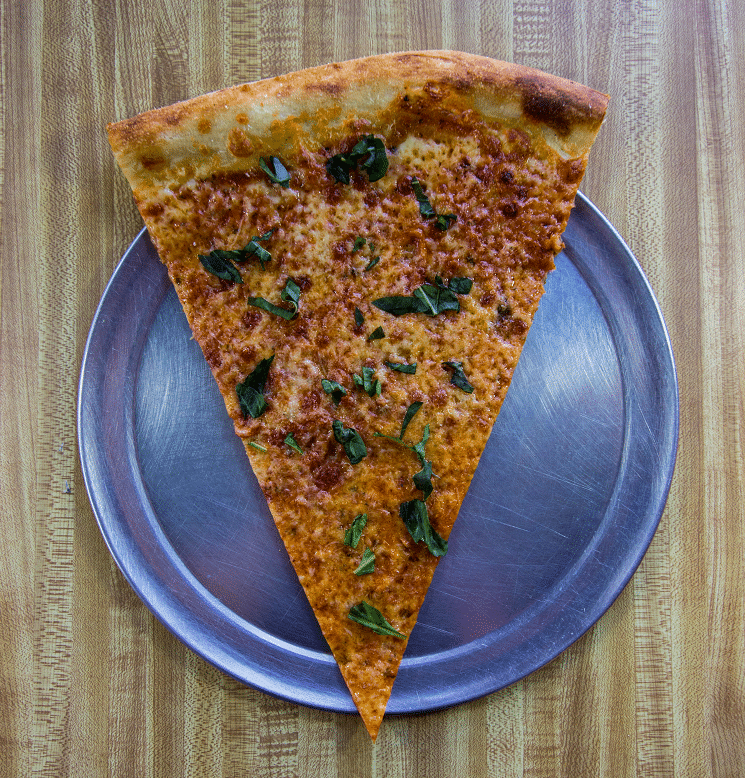 Pizza Dads, the za-zealous crew's second location, opened last spring on the corner of 29th Street and Girard Avenue in Brewerytown. This spot aims for a straight-up pizza parlor vibe and strikes a deep nostalgic nerve (for those of us born in the 20th century) with its 70's-inspired color scheme and unfussy booths.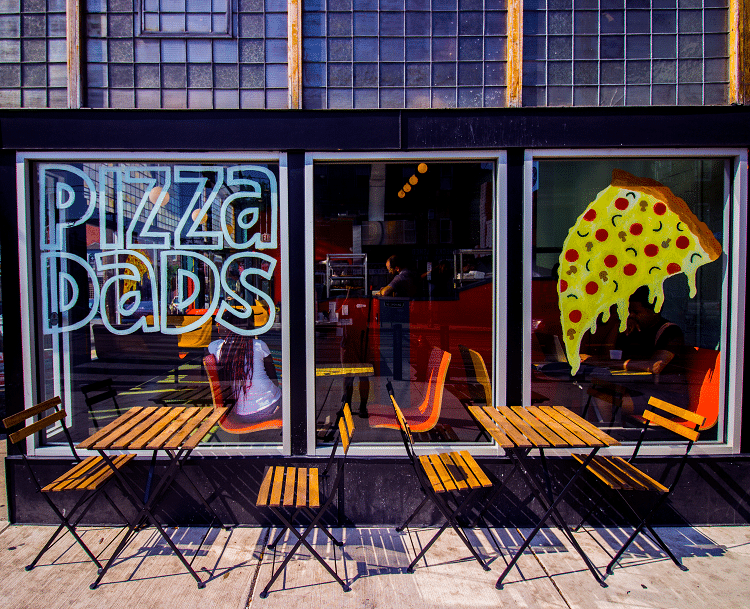 The pizza, however, is much better stuff than the greasy slices of our youth, with locally sourced ingredients, classic and innovative toppings and true pizza-obsessives making the pies.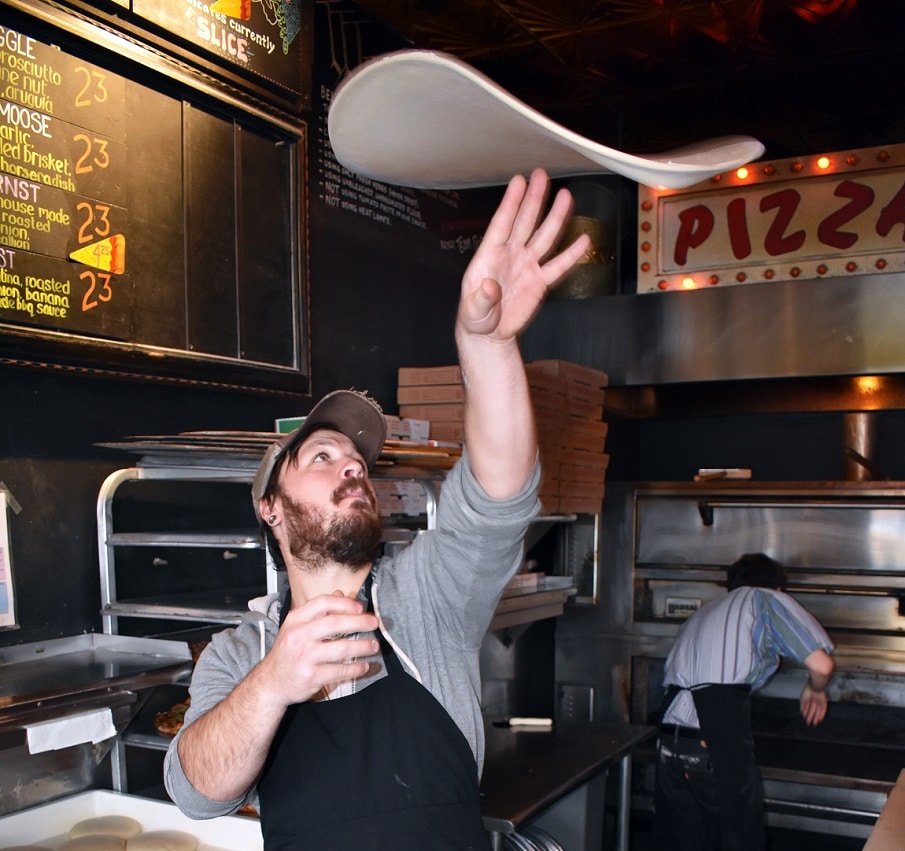 Recently, we got the chance to chat with Pizza Brain/Pizza Dads Co-Owner and Executive Pizza Chef Joseph Hunter, and we learned more about his unending love of this wonderful food.
PA Eats: Hi! First can you tell us your full name, age and hometown?
Joseph Hunter: Joseph Hunter, 32, Hilton Head, South Carolina.
What's a challenge for you in making great pizza?
I think, for us, we walk a line of being really gourmet and being really accessible and approachable. Most guys that think about their pizza as much as we do set limits on how much pizza they'll make and stop when they run out.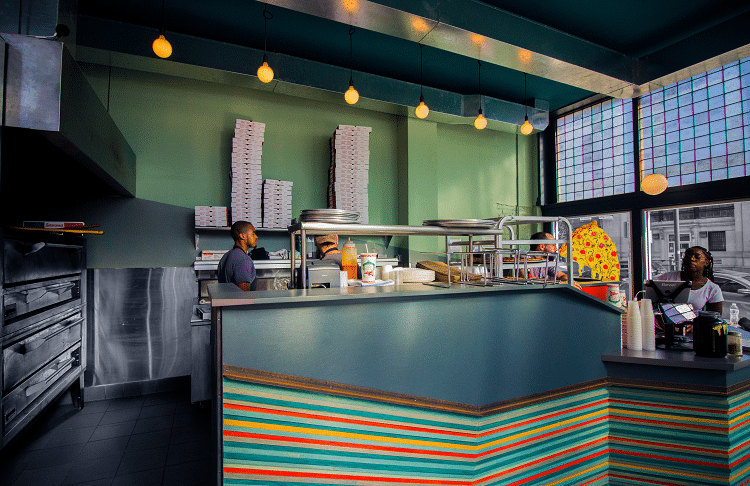 We want to be a destination, but we also want people to think of us as their neighborhood spot [where] they can come to whenever they want. That means high standards and volume, and not the best margins. We're still figuring it out! Also, most artisan pizza allows its dough to age properly and when you do that, it tastes better, but it takes a lot more finesse to stretch the dough out.
What's a compliment you hear a lot about your pizza?
"This is the best pizza I've ever had," or "This is great pizza. We know [because] we're from _________ (usually NYC or Connecticut)."
What kind of pizza did you eat as a kid?
At mom-and-pop spots usually thin crust, East Coast American-style, like we make at Pizza Brain. I also ate a ton of the chain pizzas and frozen pizzas.

Favorite current toppings?
I really dig variety. But, for the purpose of this interview, I'll say that, generally, I want good pepperoni with pickled chilies. I'll add mushrooms if I'm in the mood.
Care to share one of your pizza secrets?
We have a lot of techniques, so I'll give you two: Fresh herbs in the sauce and using a sourdough starter.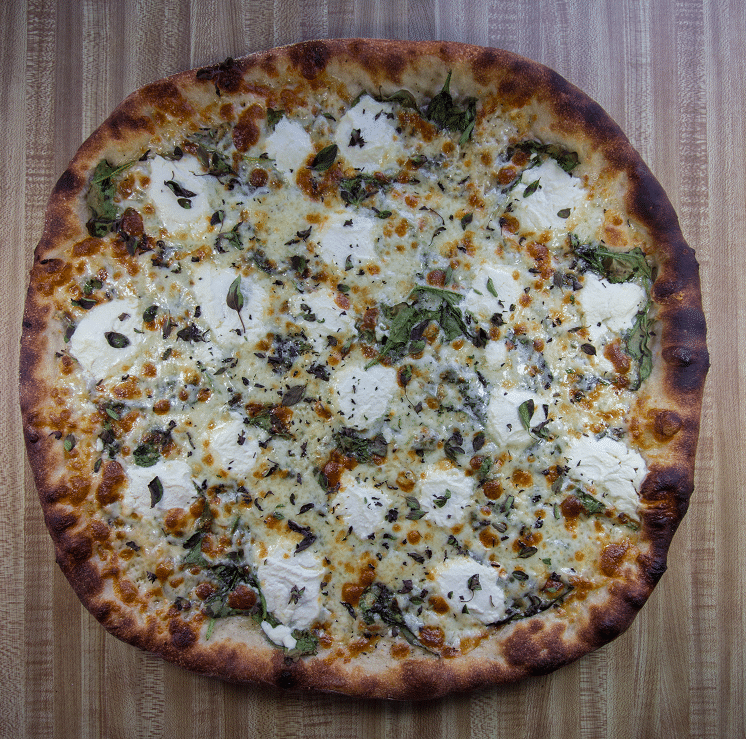 What's your favorite pizza evolution of the past decade?
The rise of Philadelphia Pizza. Philly used to be thought of as a wasteland for pizza. A lot of it is relative to the average spot in NYC or Jersey, but we, and a handful of others (Pizzeria Beddia, Pizza Gutt, Nomad and Osteria, to name a few) have helped to make Philadelphia known for a food it historically has not been. At least, we proved it's not the Philadelphia water holding us back.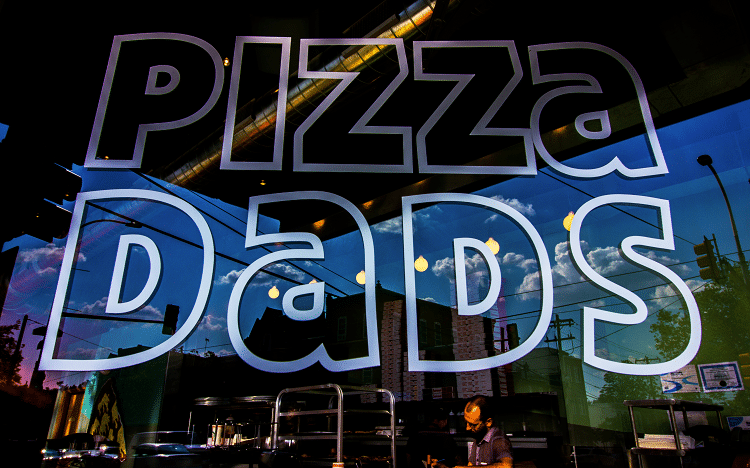 Check out Pizza Dads in Brewerytown to try its delicious pies for yourself (it's a quick walk from the Philadelphia Zoo!). For more pizza people, check out our interviews with Chef Taylor Mason of LUCA in Lancaster and with the folks at The Fridge, also in Lancaster.
Find Pizza Dads at 2843 Girard Ave. in Philadelphia; phone: (215) 763-3237.