Pennsylvania is home to an incredible wealth of homegrown agriculture, creative artisans and acclaimed professional chefs. In the past, Pittsburgh and Philadelphia have received the lion's share of the attention when it comes to culinary culture, but a new magazine is shining a much-deserved spotlight on the food scene in PA, with an extra focus on the center of the Commonwealth.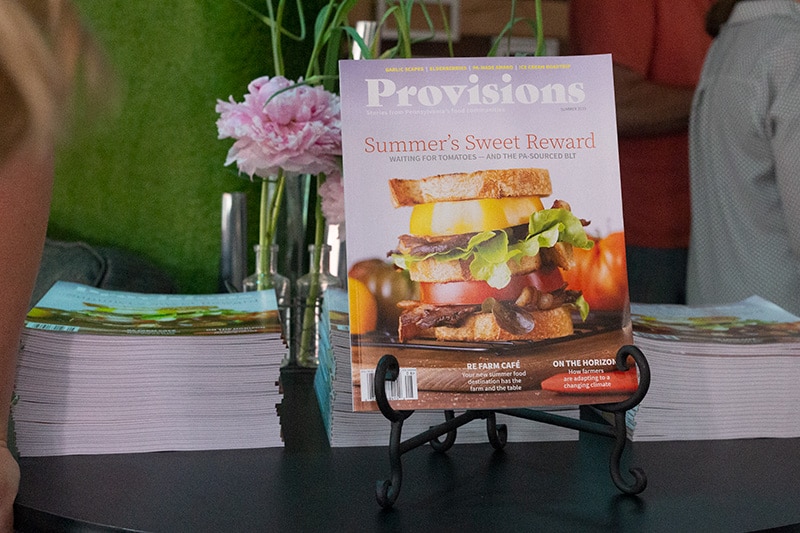 Provisions, which recently launched its inaugural issue and also hosts food-related events, celebrates and is helping to cultivate the culinary community across Pennsylvania. We couldn't be more excited to welcome this new publication to the world, and we are pleased to share this interview with the magazine's founder Maggie Anderson.
PA Eats: Can you tell us a bit about yourself, Maggie? Where are you from?
Maggie Anderson: I grew up in State College, and that's where I live right now. I left for college at NYU and stayed in New York for graduate school at Sarah Lawrence, where I got a Master's in fiction. I come to journalism from the creative writing side of things.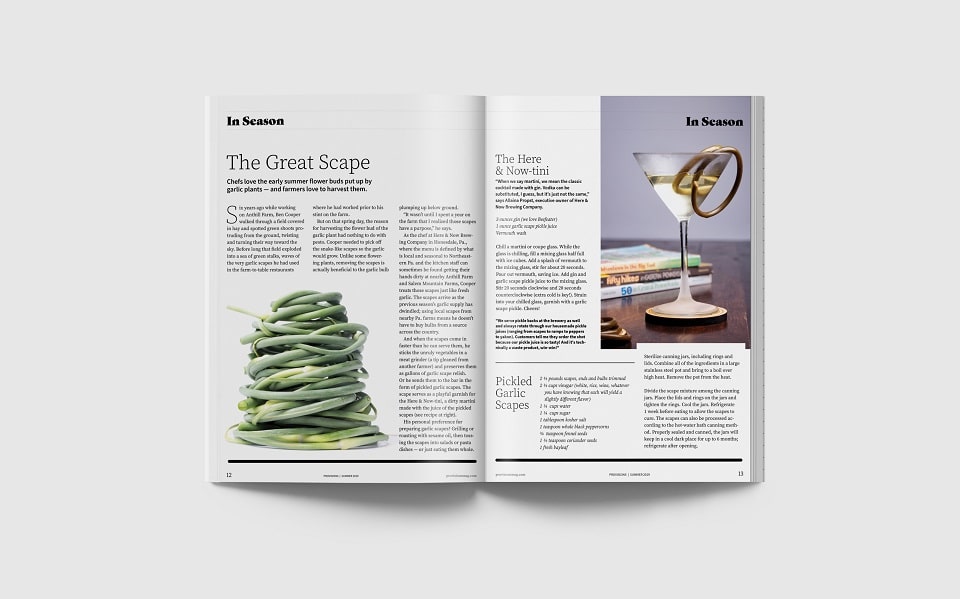 I moved back to my hometown for a few reasons: family, money … the usual. But the things that were falling apart for me in New York came together here: I got a job working for a local monthly lifestyle magazine, State College Magazine, and found a career I didn't realize I could have.
What inspired you to start Provisions?
While working at State College Magazine over the years, our creative director, Matt Fern, and I encountered a lot of stories that simply weren't right for that magazine. We started to form this vision of a magazine that could tell all of those stories and also bolster the local food economy across the state. Our colleagues Michele Marchetti and Robyn Passante, now our senior editor and senior contributor, respectively, were excited about this prospect too, and finally we decided it was time to take the leap.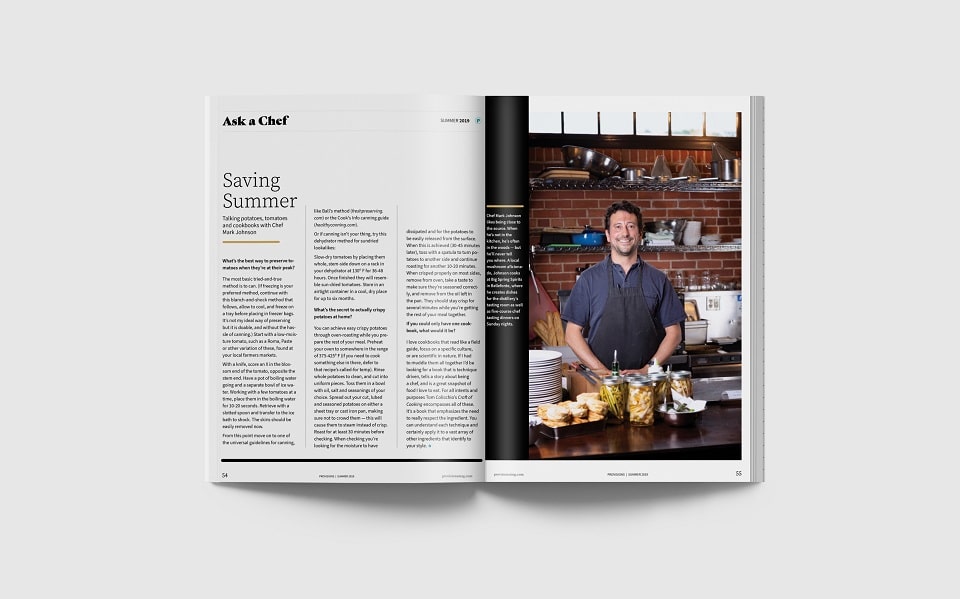 What do you hope readers learn from Provisions that they might not find elsewhere?
Everything in Provisions is all about place. We don't want to tell you the next best pasta recipe; we want to tell you about the restaurant down the street that sources from the farm down the road to make their pasta. So much of contemporary media, and especially social media, is context-less out of necessity. We want Provisions to make you feel a part of something concrete and real.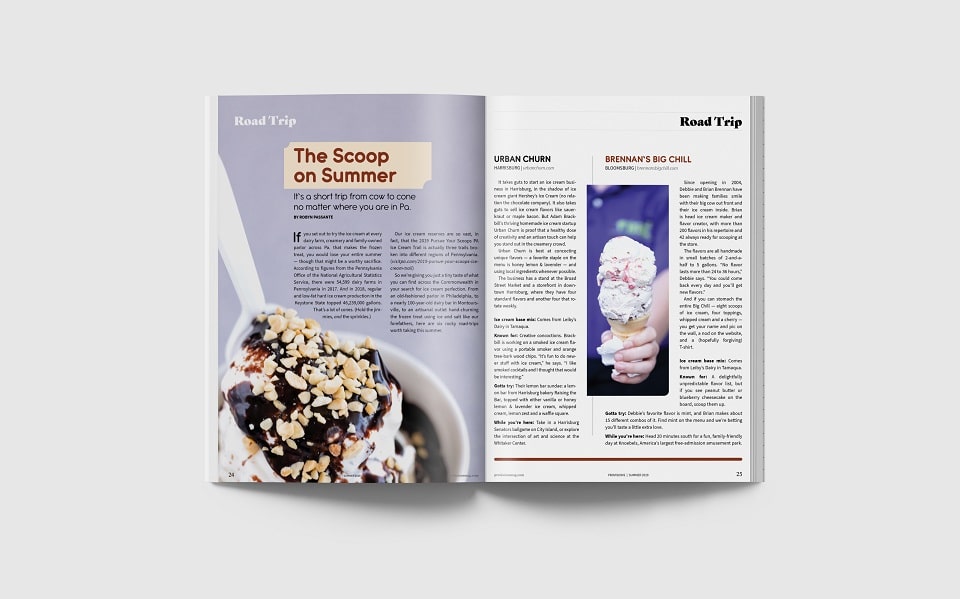 What kind of stories are you most excited about sharing through your platform?
Because we're a quarterly magazine, everything revolves around the seasons. We're looking at what's popular at farmers markets and what we want to be eating right now. We also want to tell the stories of real people producing real food in various communities across the state. And if we can be connecting those people, well, that's what it's all about. I hope we can encourage people to evaluate their consumer habits, even if in some small way, and seek out something new in their own community and beyond.
Any personal favorite stories from the first issue of the mag?
We were excited to have Alexandra Jones as a contributor in our first issue, and her piece on climate change and how it's affecting farmers (and, of course, eaters as well) felt like an important way to kick things off. It's amazing to see how these already hardworking families maintain a positive attitude in the face of such disastrous weather. We're lucky to have people so dedicated to growing food for us, and that's one of the reasons we want to tell their stories and lift them up via Provisions.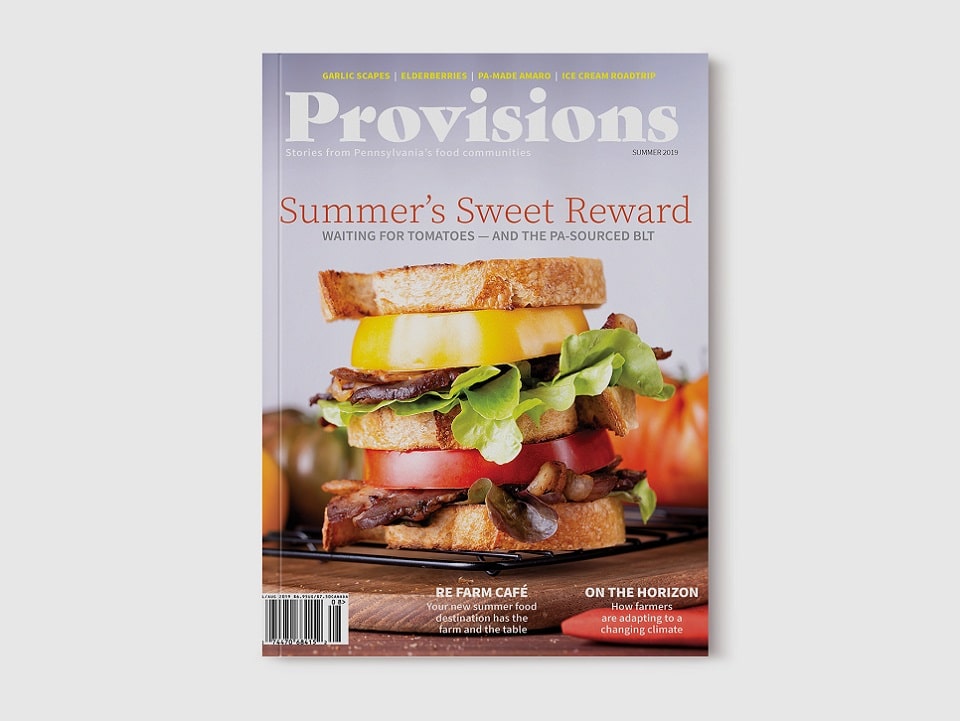 I was also personally pretty excited by the BLT centerfold, which resulted from a wild photo shoot directed by Matt. That's the kind of thing we're excited to do in print, because it has a different feel when it's translated to the web.
You share some content via your website. What can subscribers expect from the print magazine that isn't online?
We have only a few pieces from the print magazine online, stories we want to get out there. But the bulk of the print magazine is not online. We want people to sit down with the issue, take a break from the screens and take a deep dive into the world of Pennsylvania food and farms. Our online content allows us to tell stories that don't fit within our quarterly-issue timetable, as well as share local food-related events, including our own events.
You celebrated the first issue with a launch party in June, right? Can you tell us a bit more about that special night?
Our launch party was overwhelming, and not just because we were so exhausted from the final push to get that first issue out! We had amazing sponsors helping us showcase some of the food featured in the issue, prepared by one of our good friends, local chef, Meghan McCracken.
The whole thing was fabulous, from getting to see everyone's first reaction to the print issue, to having local food people make new connections. We had farmers and chefs, bakers and butchers, everyone all in the same room. Ultimately, that's what we're all about — connecting these communities and creating a stronger local food network.
Do you have plans for Provisions' future?
We believe in the value of a print magazine filled with stories and recipes from across our great state, but we also understand that consumers have a lot of choices. The magazine is one part of our ultimate plan, and while we're not ready to reveal the other parts quite yet, we're excited to think about how we can help bolster the PA food economy and make our state a destination for culinary travel. So much is already here — we just need to spread the word!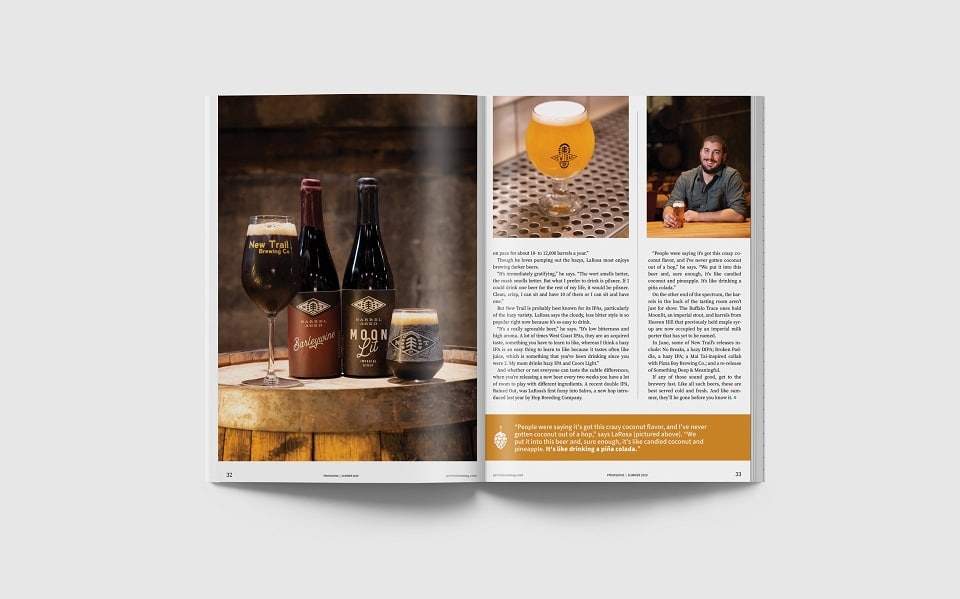 To learn more about Provisions Magazine and to become a subscriber, visit its website. Annual subscriptions are just $24 a year, which means that for just a few dollars each quarter, a beautiful, locally made and inspiring magazine will show up in your mailbox! Via the Provisions website and Instagram, you can also keep up with all of the fun food events it's got planned, like a Vegan Fest Pop-Up at Webster's Bookstore and Cafe in downtown State College!
Photos:

Provisions Magazine