Last summer, we happily reported Tellus360 underwent a rooftop makeover, with the addition of a beautiful garden, tons of seating and an outdoor kitchen and grilling space.
This year, the garden space is back and greener than ever! And, while some people relax by heading to the beach on warm days, we suggest making your way to Tellus' roof for a cocktail and a burger. The green paradise will make you question whether or not you're still in the city.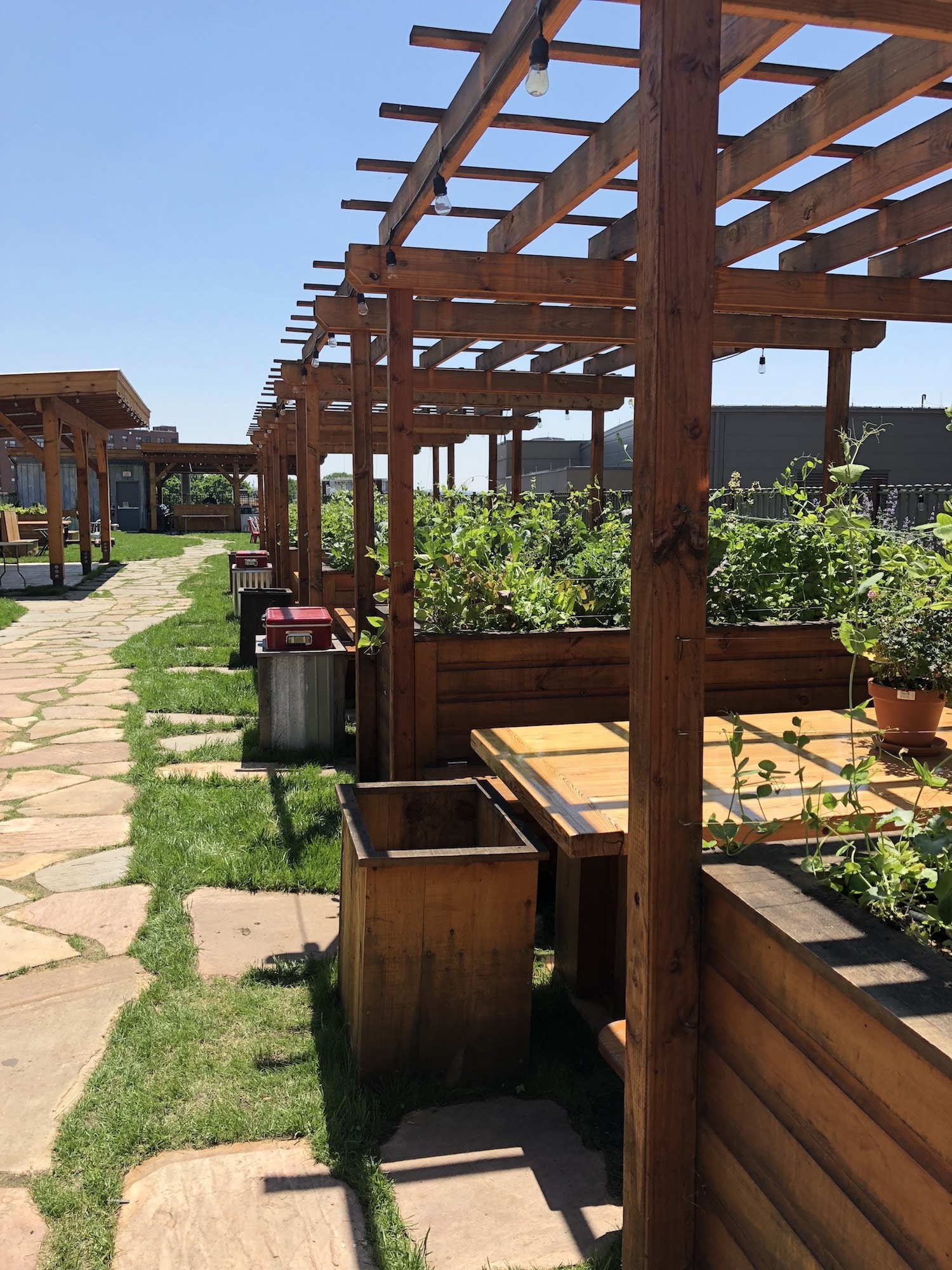 We were lucky enough to spend the afternoon on the roof with Kevin O'Mahony, owner of Tellus360, and we picked his brain about what's growing in the garden. Here's what he had to say about the green space and what's to come:
PA Eats: How did the Tellus garden come to be?
Kevin O'Mahony: When we opened the original store at Tellus many years ago, we decided we wanted to have a green roof. We knew our roof was flat and that we wanted to recycle rain water. We decided to open up the front portion of our roof as a bar, with the back half as grass and plants. The bar area was super-makeshift and guests could only get bottles of beer.
And then, the former owner, Joe Devoy went to Costa Rica, where he saw amazing gardens and he came back with all of these ideas for extending the rooftop bar into something huge.
One night, as ideas usually come to fruition at Tellus, Kendra of Ken's Gardens and Joe Devoy started shooting some ideas around about the roof.
Since the beginning, we always wanted to keep our menu as local as possible, with all of our produce and protein coming from Lancaster Central Market. So, we decided to bring our sources even more local and add produce and herbs to the roof to create a 8,000-square-foot wonderland in the city. And, not only is it beautiful, it also promotes eating local and sustainable living.
What did you learn last summer that will change this summer's crops?
Plant earlier! Last year, we were really focused on the construction of the roof, not on planting, so we were a bit behind. We even changed our menu in the middle of July as our crops started coming in. We were able to plan much further ahead this year. Winter lasted longer than we wanted it to this year, but the new menu is out now!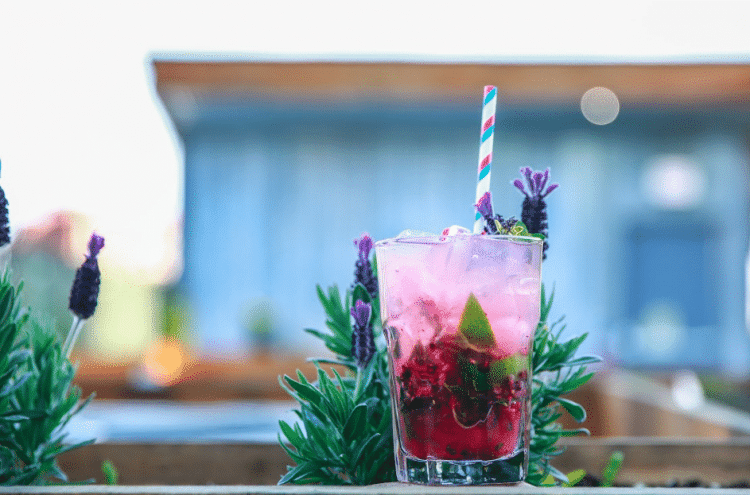 How do you decide what to plant?
Kendra from Ken's Gardens helps us with that. She's brilliant. She worked with our team directly to figure out what the kitchen wanted, as well as the bartenders, which turned out to be a lot of lavender.
Personally, I really wanted our own potato patch, being Irish and all, but that isn't happening.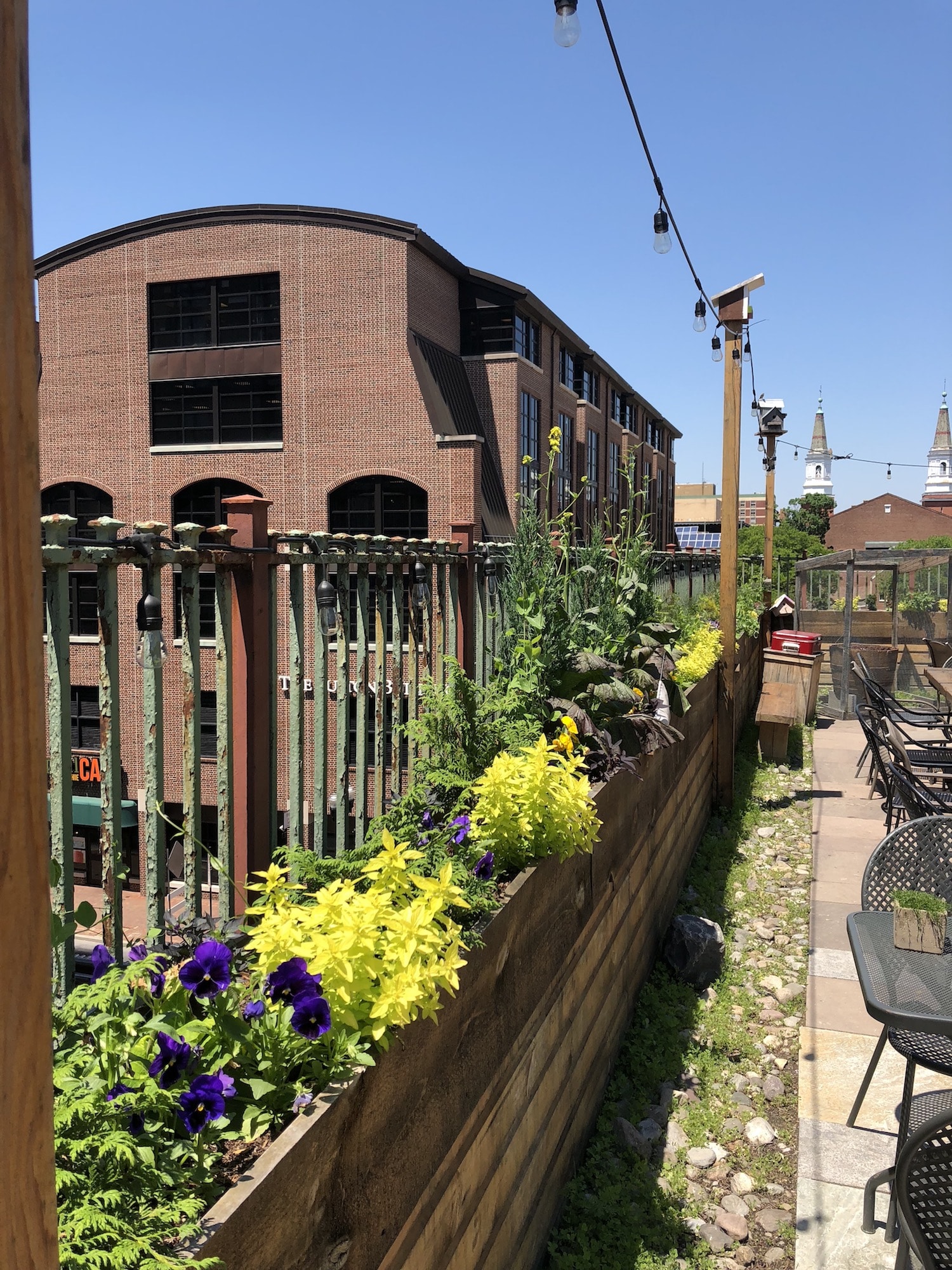 We also wanted the garden to look and feel a bit different each year. It definitely looks different than last year. We want to plant things that will take a bit of time to flourish. We have a pear tree, and we're going to create an arbor with the pear tree growing above the walkway. We want to grow strawberries and grapes, too, and even plants that attract hummingbirds. Next year, we're planning on growing our own junipers. We want to always keep evolving everything.
So, what's growing in the garden right now?
Sage, thyme, lavender, mint, basil, lettuce, jalapeños, tomatoes, onions, hibiscus, peas, beans and more! The bar section of the roof has all of the cocktail goodies, while the back end of the roof, where the grill is located, has all of the veggies. I think it's awesome that if a bartender is making a mojito, she can just grab mint from the garden, right in front of the customer.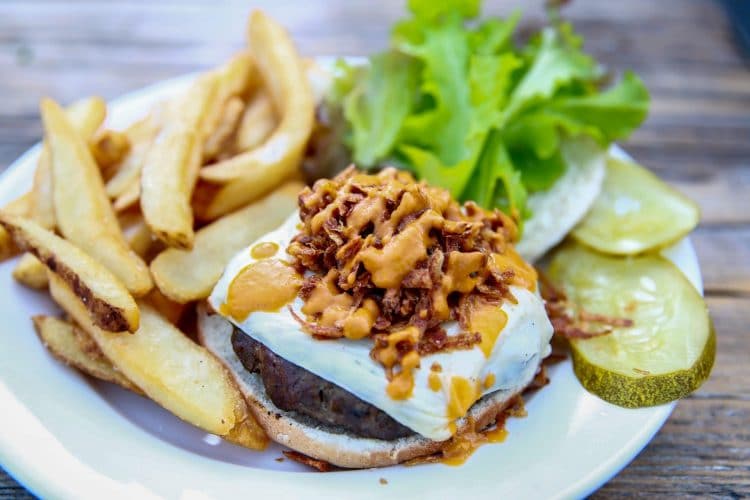 What are you most looking forward to on the summer menu?
The burgers. We chose burgers for the menu to highlight all of the fresh garden ingredients, and because summer is all about grilling. Our head chef is Cuban, so the menu is a mix of BBQ with a Cuban flair and a little bit of Irish mixed in, of course.
Everything on the menu is coming from our roof or from Central Market.
The Cuban burger is pretty bangin'. The chef makes a house-made hot sauce from the rooftop jalapeños. And the tacos are really great, too.
What else is going down on the roof this summer?
Every Saturday morning, West End Yoga hosts yoga on our roof. It starts at 9:30 a.m. and is only $10. And, depending on the sun, it's almost like a heated, Bikram yoga.
We'll also be hosting a few harvesting events, where we invite our community out to the garden to pick veggies. We then create a big salad and have a community meal. It's a family-friendly event.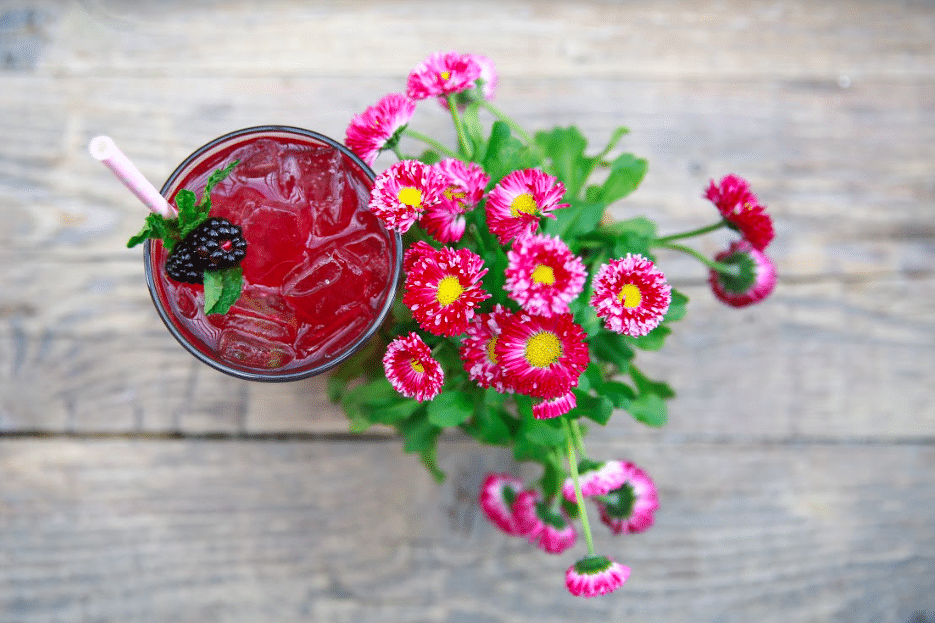 Meet your friends on the Tellus roof and relax in this beautiful green space any day of the week! Bonus tip for any newly engaged readers: Tellus360 hosts weddings!
Rooftop hours: 
Monday through Thursday: 4 p.m.–1 a.m.
Friday: 4 p.m.–2 a.m.
Saturday: noon–2 a.m.
Sunday: noon–10 p.m.
You can find Tellus360 at 24 E. King St. in Lancaster; phone: (717) 393-1660.
Outdoor Photos:

Madeline Rice Brommer

Cocktail Photos:

Michelle Johnsen Photography