Coke vs. Pepsi; The Beatles vs. The Stones; Batman vs. Spiderman … some rivalries are truly iconic! In Pennsylvania, there is one rivalry to rule them all, and that is Wawa vs. Sheetz. These two convenience store chains hold a larger-than-life place in the hearts of so many Pennsylvanians, a fact which may, we admit, sound confusing to anyone not from the area. After all, an uninitiated cynic might wonder, what's so special about a place you grab a bag of chips or a cold drink, and why would anyone care about one chain versus the other?
The answer to, or at least an exploration of, that question lies in a new documentary, Sheetz Vs. Wawa, by Emmy Award-nominated local filmmaker Matthew Fridg.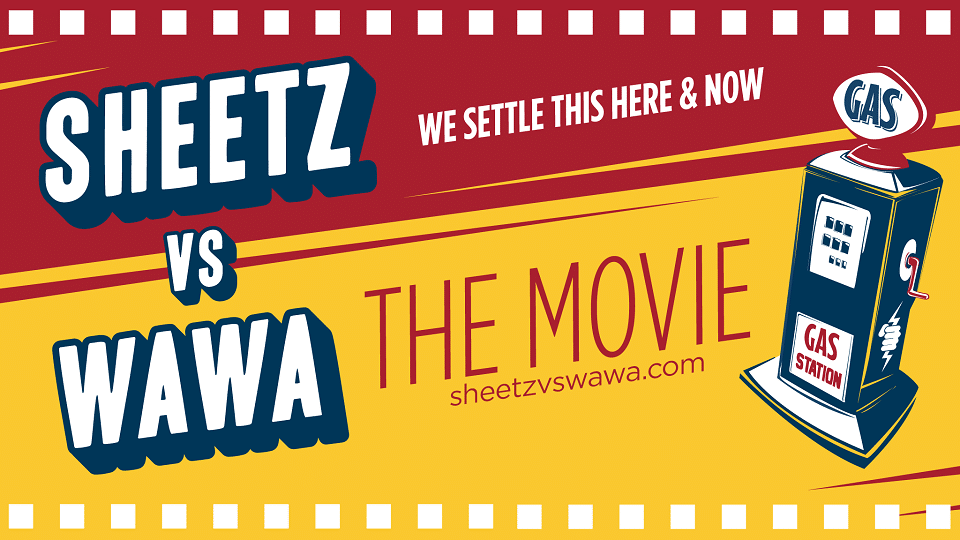 Fridg, a Western PA-native, has produced work for Facebook, Discovery Channel, the NFL and other big names, and he is now turning his creative eye toward this unique head-to-head rivalry that's captured Pennsylvania's imagination for decades. The film, which launched a Kickstarter campaign in early April of 2019, takes a deep dive into these two beloved institutions, with an attempt to understand how deeply the Sheetz vs. Wawa rivalry has permeated the culture of the state.
We got the chance to talk with Fridg about how he came to conceive of this epic project, and to learn more about what to expect from the documentary, once it's released. Learn more about this very Pennsylvania project in our Q&A with Matthew Fridg:
PA Eats: Many of us have wondered how the Sheetz vs. Wawa rivalry came to be. What inspired you to make an entire film about it?
Matthew Fridg: In 2017, I'd just finished a few projects that were very serious, commercial and human interest films. [Through work] I rarely get to explore the other side of my personality that's fun. One day, I was driving past a Sheetz and I remembered that in college my friends and I had this debate about Sheetz and Wawa, and was like, "Oh yeah, that's a thing! Maybe that would be a fun documentary!" I was about half an hour from home, and couldn't drive home fast enough to check if someone had done it already. There had been articles written on it, but no one had done anything bigger. I registered a bunch of URLs, set up some social media profiles, and put up a Facebook poll that I shared with my friends.
Was there an immediate response to the first flurry of effort?
Yes! Soon, somebody from the Philly Inquirer called me and printed a piece, then Food & Wine picked it up and the Facebook page and email list grew. The governor even tweeted about it! I was able to meet with reps from Sheetz and Wawa, who both loved the idea. When they gave me the thumbs-up, I was like "I guess I really have to make this movie!"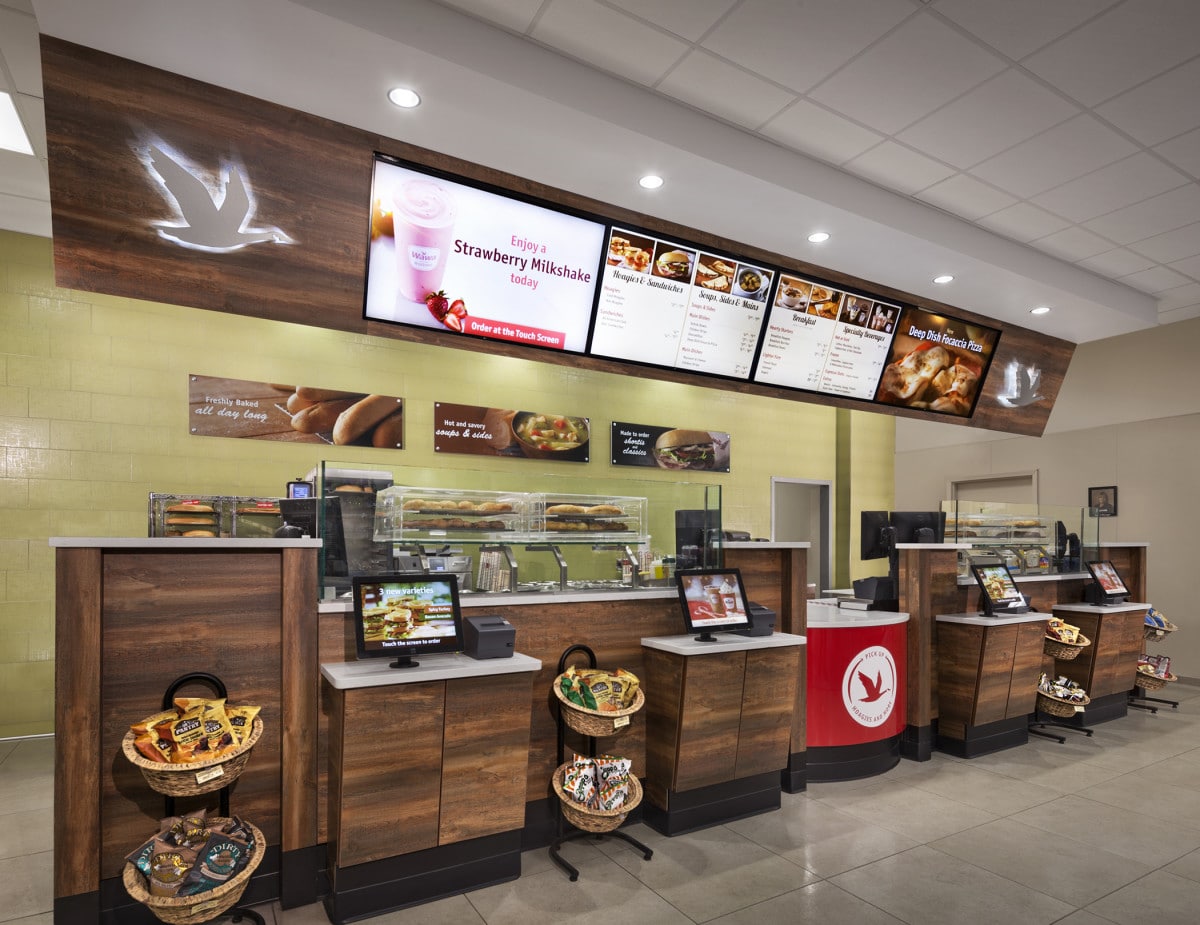 Is it typical to get all of that press and social media buzz for a film that's not even made yet?
Not really. Most documentaries exist in silence until it's time to release them. But modern audiences live on social, and both Sheetz and Wawa have very active platforms. All my posts had such big engagement, and I wanted to start building the audience before the movie comes out. That way, by the time the movie is released, we'll have a really big audience. That design wouldn't work if this wasn't already such a hot topic. No matter what I say in the documentary, the debate will rage on for years.
So, what are the next steps of making the documentary?
I'm trying to self-fund it. The Kickstarter will help us raise the production budget and travel. We'll also go to the National Convenience Store Summit in April. The film is a quest and history and head-to-head competition film. A lot of this will require traveling to both sides of the state, since I'm the one going on a quest to find out how to measure which store is better, and then testing that.
What criteria will you use to determine which one is the "best"?
Is it coffee? Speed? Convenience? Food? Community impact? We'll have an unbiased third party create a rubric and then I'll go out and test that. People from all over the industry will comment, as well. We have some pretty cool stories from people already, like people who have been married at a Wawa, or visited every Sheetz in PA. That will give the film a human element, which is important to me.

Because, it's not just about which hoagie is better. If you really think that's what the rivalry is about, you're missing the point. That's why I love the topic so much. What makes human beings tick? I don't think we'll ever get to that, but maybe we can unpack a little piece of it here. Here's this weird thing that's happening in PA, it's about who we are and who we think we are. Everything that I do tends to start at a deeper human level and emanate outwards, and I hope this has a more lasting impact than a news cycle.
Of course you'll address this in the film, but do you have your own ideas about what makes Sheetz and Wawa so easy to love and to feel such loyalty toward?
Both are really innovators in the convenience store industry. Not a lot of people understand that headquartered right here in PA, there are two companies that have an incredible way of doing business that ripples all over the world.
Regarding the deep level of loyalty, I think there's the added element of geography. Sheetz and Wawa are almost identical, for all intents and purposes. They started out similar and they have similar offerings. Sure, there are also tons of small differences, but it's really about geography. If you move away and you see someone post something about Wawa [on social media], you're instantly reconnected back to home. Everyone I talk to about this film immediately tells me where they're from.
Fridg says that after the Kickstarter, he and his crew are hoping for a three-month filming window, and then editing through the summer and into the fall. He says that, once completed, he'll submit Sheetz Vs. Wawa to film festivals. He notes that his goal is to make the film "Netflix quality," though that partially relies on securing funding. If you want to see this documentary made, consider heading to the Sheetz Vs. Wawa Kickstarter and explore the pledge and reward options. You can also learn more about this project at the film's website, where you can also cast your vote for Team Wawa or Team Sheetz!
Feature photo:

Wawa

Other photos and images:

Courtesy of Matthew Fridg