When Gerard Olson co-founded Forest & Main Brewing Co. with partner Daniel Endicott back in 2012, they knew they wanted to focus on British and Belgian-style beers and to source local ingredients whenever and however they could.
Olson, who is a longtime fan of saison and farmhouse ales, said that the history of the style and wanting to share "a sense of place" were big motivators.
"With saisons in particular, we loved the romantic history of those beers," he says. "Traditionally, brewers were making beer on small farms in Belgium where the grains were being grown and the hops were being stored, and we wanted to capture a piece of that."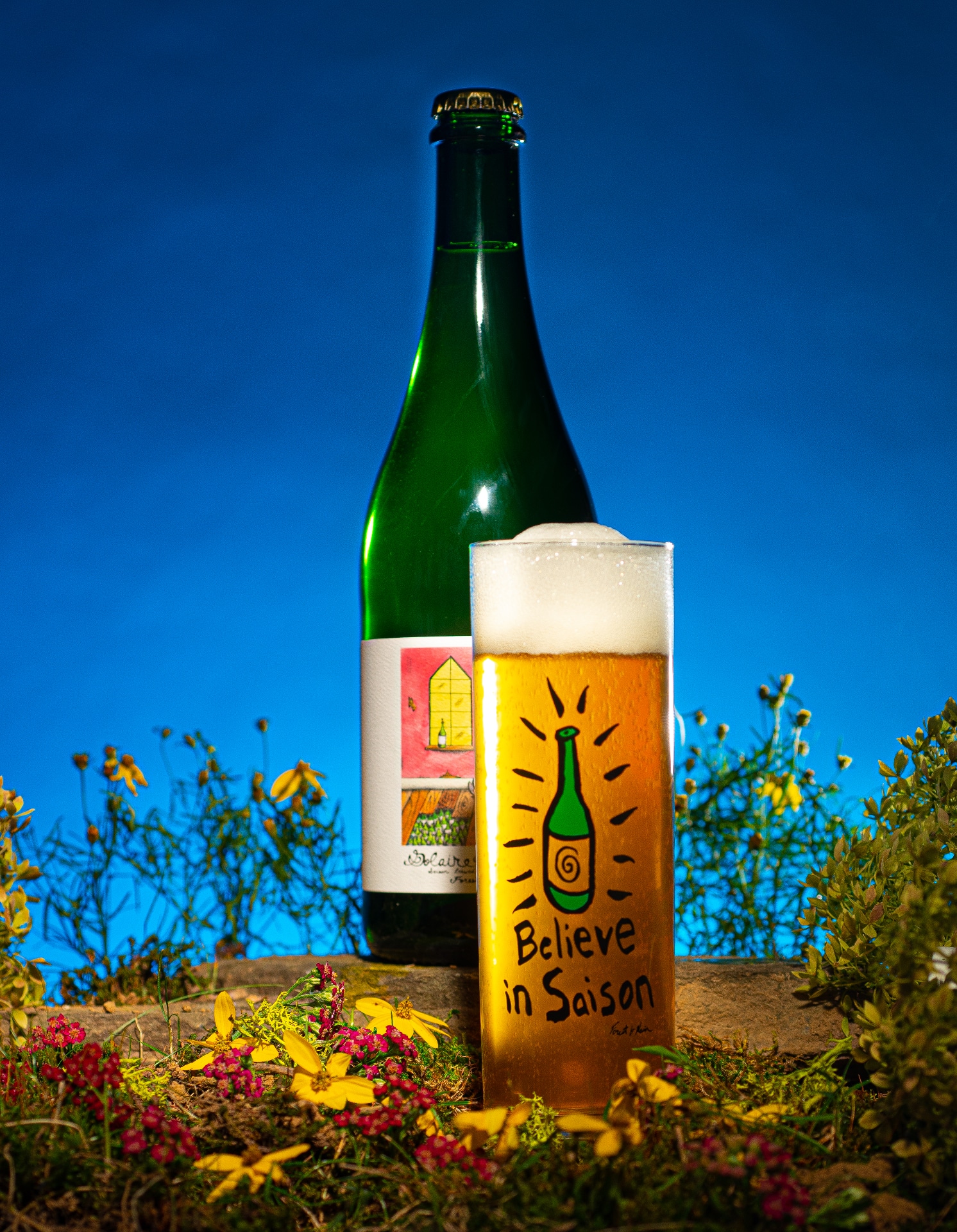 However, well over a decade ago when they were first starting out, access to Pennsylvania malted grains were hard to come by, and Forest & Main's local ingredients were often limited to herbs and spices. And while the yeast strains that they've cultured from their property in downtown Ambler lend a sense of "microbial terroir," they felt disheartened having to buy grains from the same handful of suppliers that most of the other breweries in the country also sourced from. 
However, when they started connecting with Deer Creek Malthouse in 2015, that all changed. As this Glen Mills, PA-based company began to grow and expand its range of locally sourced malted grains, Forest & Main began to have access to all sorts of exciting products grown right here in Pennsylvania.
Thanks to this change in the supply chain, throughout its 10-plus years in business, the brewery has sourced numerous local grains from Deer Creek for its recipes, including: Keystone Pale Malt as a base malt in nearly all their saisons; Colonial Pils malt as another base malt, often used in Forest & Main's Field Lager; malted spelt, wheat and rye; malted buckwheat, which adds a subtle "green bean" flavor to wine barrel-aged, mixed culture beers; malted corn in a handful of saisons and a few IPAs; Dutch, Double Dutch and Sweet Liberty malts for some British "pub style" beers; toasted oats; smoked malts; and more.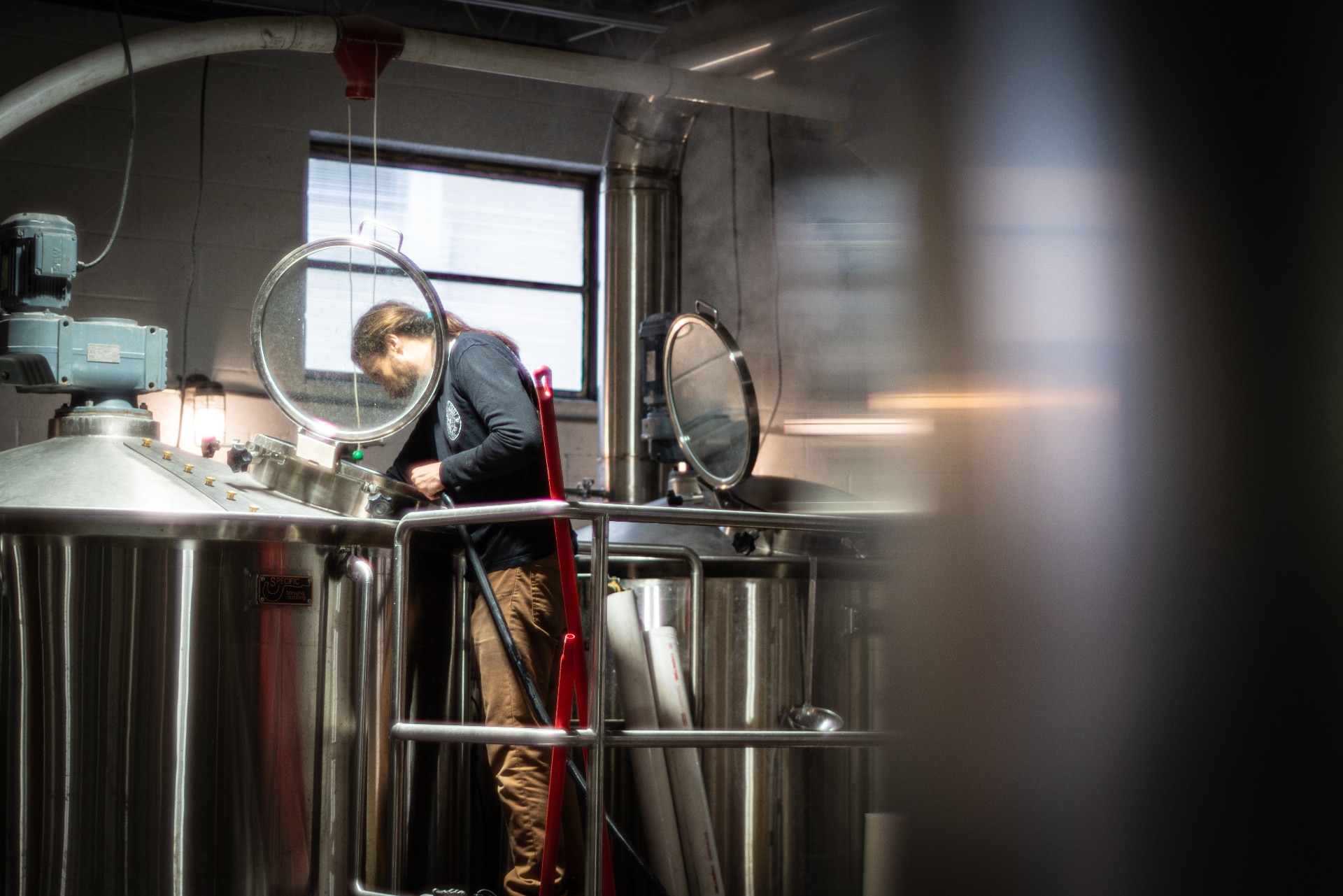 Another such grain was organic spelt. Olson remembers that one of the first spelt saisons he came across was Saison D'Epeautre brewed by Brasserie de Blaugies in Blaugies, Belgium. 
"It's just really a gorgeous beer, that was my first introduction to spelt way back when," he remembers. 
Shortly after that, Olson, who loves to bake as a hobby, came across organic spelt flour from Small Valley Milling, and started experimenting with it in baking. 
"I came to know it as similar to wheat, but a little more rustic with this nutty, almost lightly cinnamon flavor," he says. 
Forest & Main began sourcing Small Valley Milling's organic spelt, malted by Deer Creek, and using it a number of their products, including one of their core offerings, Solaire, a saison made with 25-30% spelt.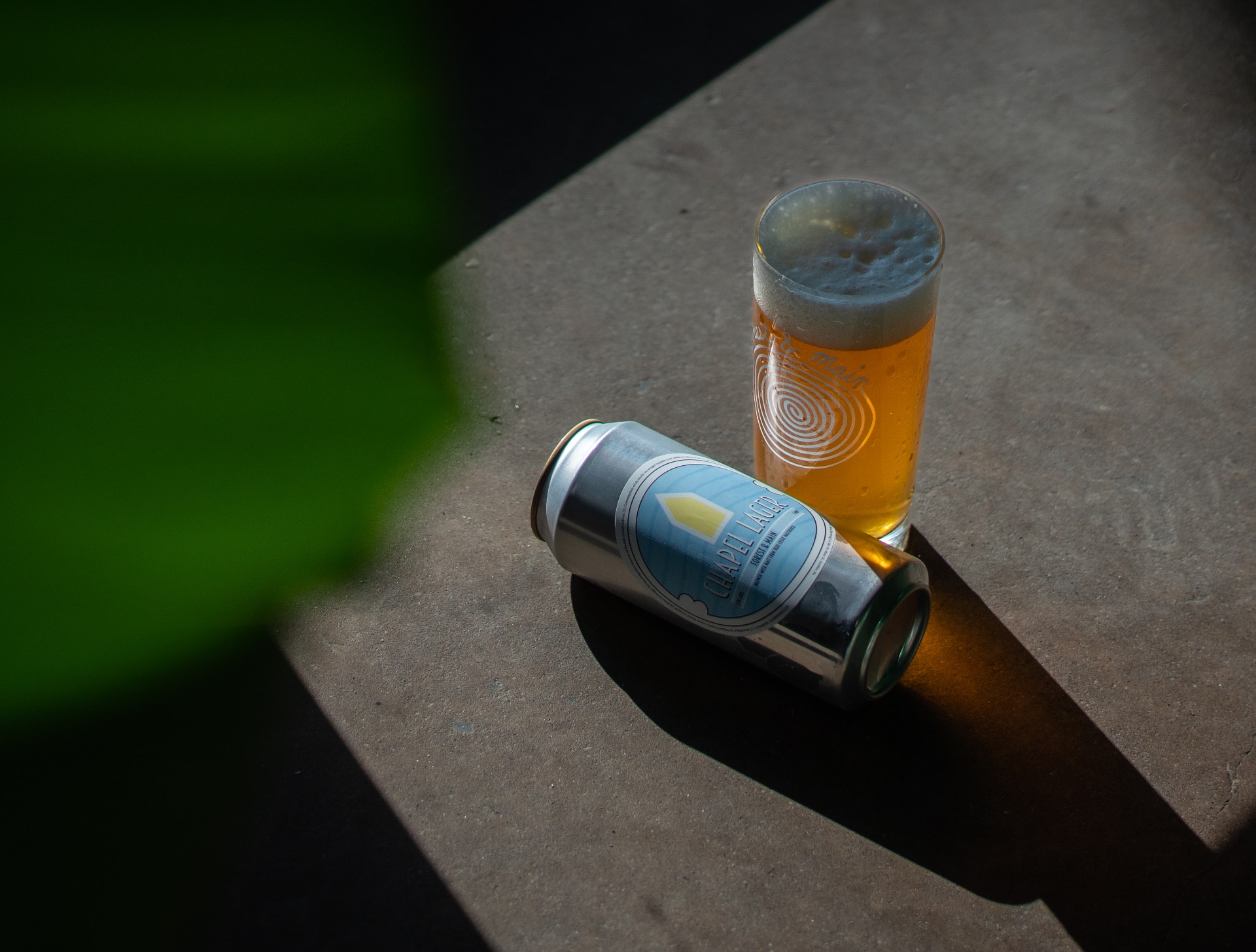 Forest & Main doesn't limit Small Valley's malted spelt to their saisons though; it also makes its way into lagers and ales, like one of its most recent releases, Chapel Lager, which is the same recipe for Solaire, but fermented like a lager.
"It's similar to wheat in that it can lighten the beer, and add a soft, nutty creaminess to it, but it also adds this depth," he says. "In IPAs it's a cool way to throw another grain in there, and it's great for protein and head retention qualities it can bring, and adds a fluffiness that carries the hop character."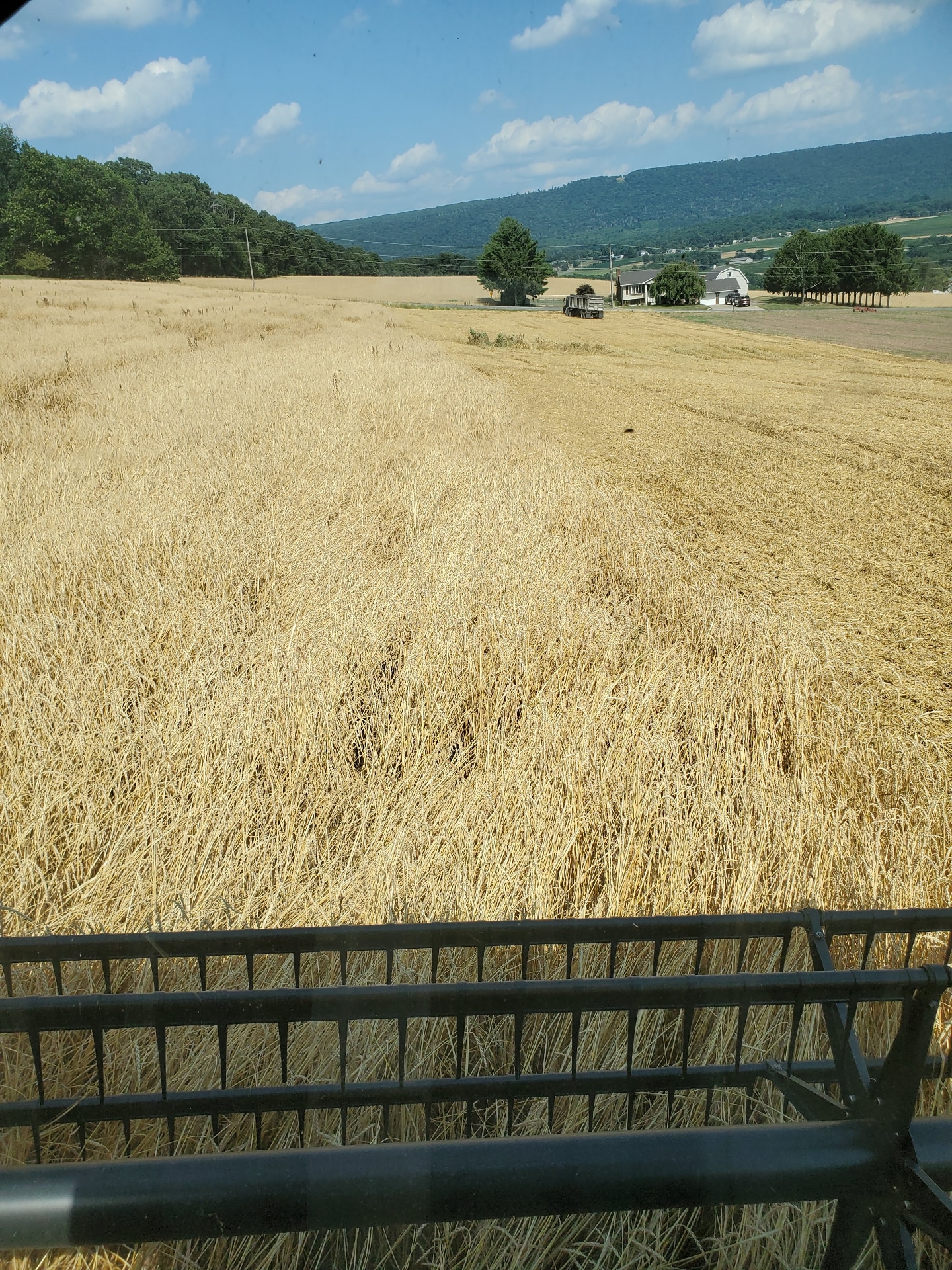 In Halifax, PA, 125 miles from Forest & Main's brewpub in Ambler, is Small Valley Milling, an organic farm run by Eric Steigman. The farm was started in the 1970s by his parents, Joel and Elaine Steigman, who converted the operation to a certified organic farm in 1998. Right around that time, Eric remembers, his dad decided to start direct marketing his own grains to other flour mills in the area. 
"He got into growing spelt, and that was kind of our first step into where we are now with processing all the grains," Steigman says. "Spelt is an ancient grain that has a hull that requires further processing after you combine it, so we built a special operation to clean and de-hull spelt."
Twenty years later, Small Valley opened its own mill and started producing organic, non-GMO flour, including wheat, rye and spelt. It now sells these flours, as well as whole grains and kernels, oats, pancakes mixes and more direct to consumers, as well as wholesale to bakeries. 
They also sell a good deal of grains to local distilleries and some, including the organic spelt to Deer Creek Malthouse, who (after malting it) sells that to a number of local breweries including Forest & Main.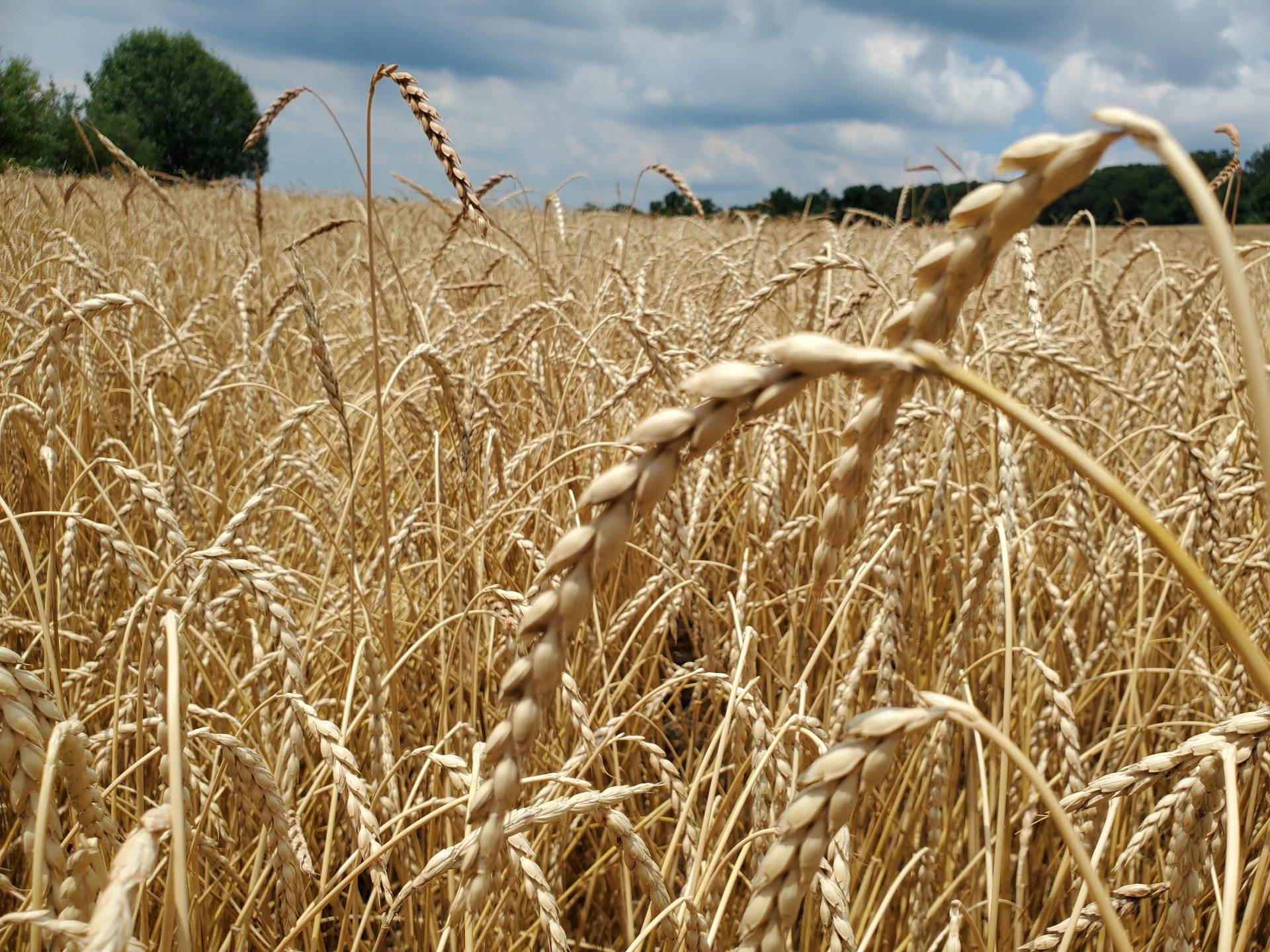 Steigman notes that their spelt operation is a bit anomalous in the area. While Pennsylvania is a productive growing environment for spelt, it's mostly raised for animal feed.
"For food grade, spelt is pretty rare — it's still not a mass-production, we're the biggest one!" he notes. 
Small Valley grows about 50 acres of spelt each year and has roughly 300 more acres planted with other local farmers and growers. 
Steigman also notes that, even though his family has been in the grain farming business for so long, he wasn't aware that spelt was ever used in brewing beer before getting connected with Deer Creek Malthouse. He says in the past few years he's gotten to try some local spelt beers, and enjoys experiencing his farm's products expressed in a different way.
"It was very neat to try beer made with spelt!" he says.
This series is made possible by support from Deer Creek Malthouse through the Pennsylvania Malt and Brewed Beverage Industry Promotion Board and grant funding from the Pennsylvania Liquor Control Board.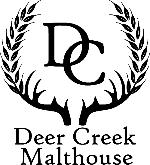 Deer Creek Malthouse (Glen Mills, PA) produces high-quality, flavorful malt ingredients made from local grain. Founded in 2012, Deer Creek is the first commercial malting operation in Pennsylvania since prohibition. The Company is dedicated to improving the regional grain supply chain for all stakeholders and leads many advocacy and value chain building initiatives, including the Philadelphia Grain & Malt Symposium. Deer Creek also produces a variety of consumer food and beverages using their grain and malt ingredients such as zero proof Barley Tea.
Beer photos:

Forest & Main Brewing Co.

Spelt farming photos:

Small Valley Milling