For even the most environmentally conscious of us, weening off single-use plastic and throw-away containers is one of the steepest mountains to climb. Even if you try to make responsible food purchasing decisions, it just seems like everything in the grocery store, from organic blueberries to bacon to nut butter, comes packaged in disposable plastic. Faced with this frustrating situation, there are some creative companies starting to offer alternative solutions; one of them is Sol Refill, a Pittsburgh-based food and dry goods delivery service.
Founded by entrepreneur Sydney Dirks in May of 2022, the mission of Sol Refill is really quite simple: to help the community establish more sustainable habits by delivering bulk pantry, body and home products in reusable containers. Customers place their order on Sunday each week, receive their goods on Wednesday, and then give back the reusable containers, which are then sanitized and refilled. Each container returned earns the customer a $1 credit to use on their next order — pretty cool, right?
The inventory includes two categories: Refills and Supplies. All of the high-quality products are tested before they hit the site, and Dirks sources local food and goods whenever possible.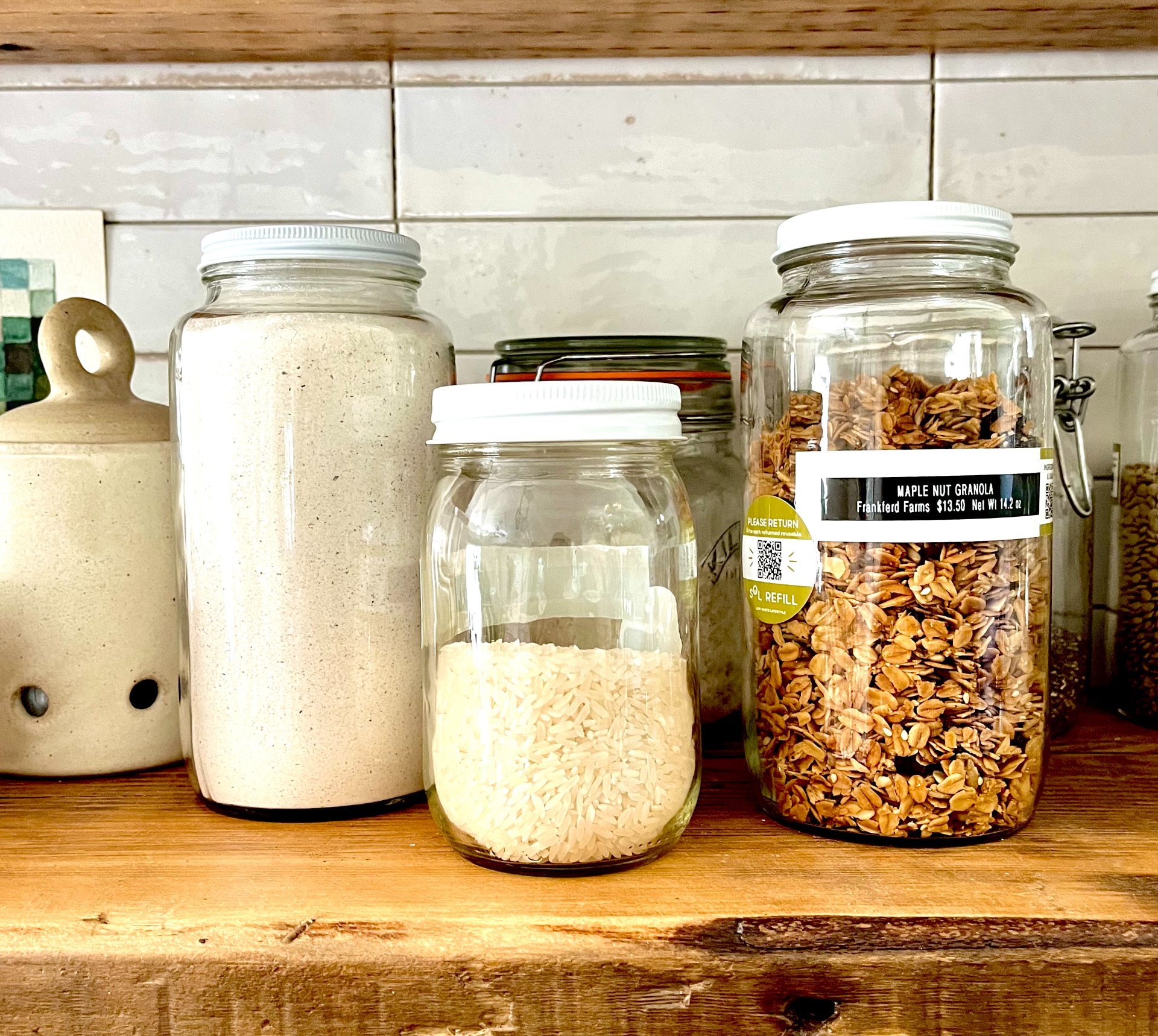 The Pantry Refills include a lot of things you'd expect to find in a natural food store's bulk department, like nuts, grains, oil, flour, coffee, pasta and granola. The Supplies are packaged goods (not in plastic, of course), like sponges, glass containers, beeswax food wrap and more. In the Body department, find toothpaste tabs, liquid and bar soap, deodorant, lip balm and the like; and in the Home section, there's all manner of cleaning supplies, plus recycled toilet paper, dish cloths, dryer balls and more. All of this is available for home delivery within 15 miles of downtown Pittsburgh.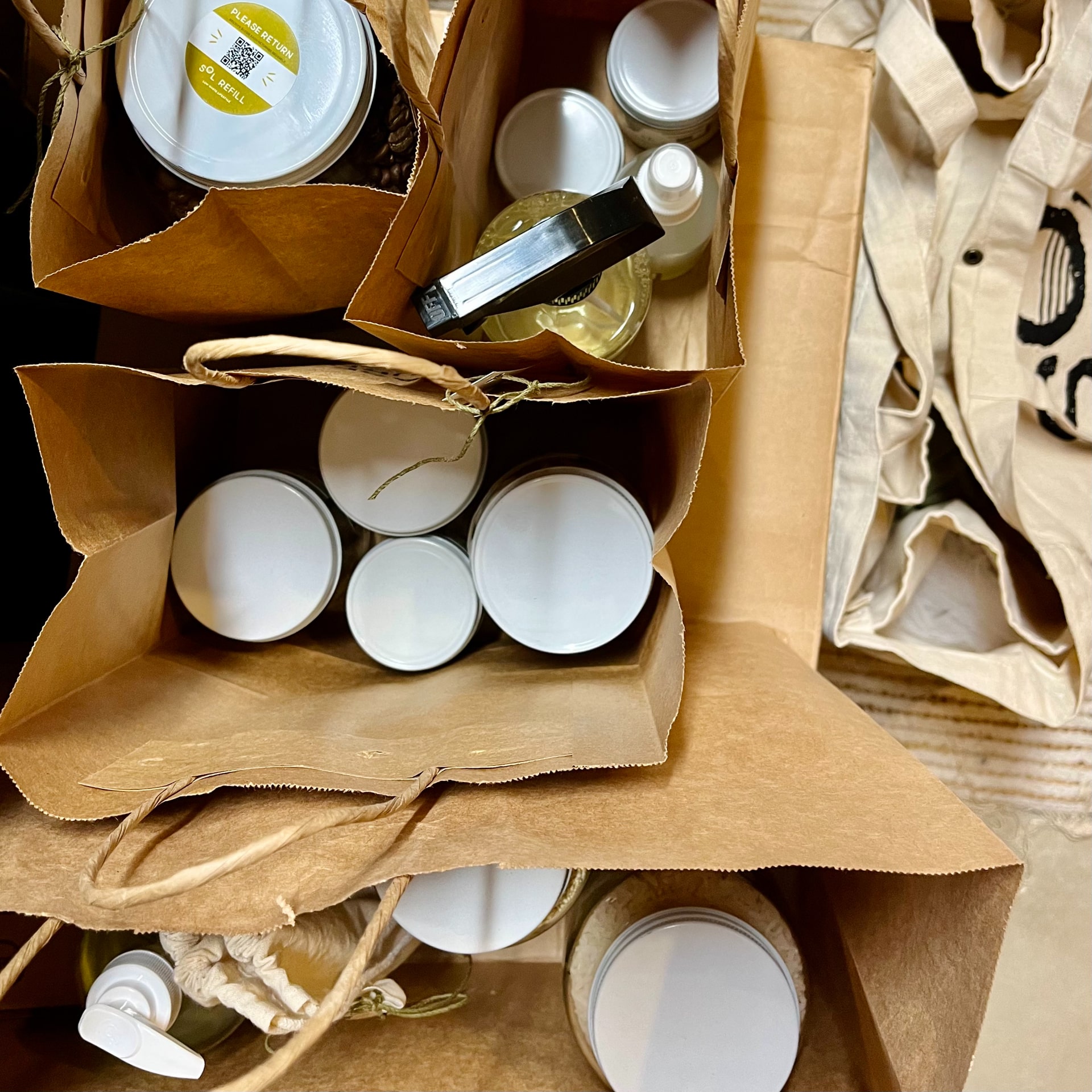 For Dirks, owning a small business was always part of her plan.
"Many people in my family own small businesses, including my parents, grandparents and cousins, for example," she says. "I knew I would want to have my own thing someday, because I've always admired the creativity and drive of small business owners."
Her work experience before Sol Refill was wide and varied. During college, she worked a bunch of different jobs to see what resonated. For three years, she worked for a large retail corporation creating in-store visual displays, and also worked in the art world for almost a decade. During that time, she tried on many hats, all while learning the ins and outs of running a small business. Throughout that time, she was also teaching yoga.
"I felt a deep care for helping people live with more presence," she remembers. "I became hyper-aware of the impact people have on themselves, others and ultimately, the Earth."
She started reading and researching about sustainability, and quickly developed a disdain for plastic and the throwaway culture. After learning about the life cycle of plastics, and how it never really biodegrades, she began choosing reusable materials, like glass, in her own life. She also began to learn about the problems within the recycling system.
Dirks loves to travel, and thing she observed in other cities and countries helped lay the foundation for her business.
"I was inspired by many innovative ideas within the realms of sustainability, design and retail in other cities, such as Montreal, Vancouver and places out West, like a refill shop concept! I was always hoping someone cool would do that in Pittsburgh," she says.
Soon, Dirks realized that she could be the person to bring sustainable retail to Pittsburgh. After two years of business planning, including meetings with mentors, and building a small team, Sol Refill's concept and model was refined. Though her original idea was to open a brick-and-mortar refill shop in Pittsburgh, she ultimately chose a delivery model.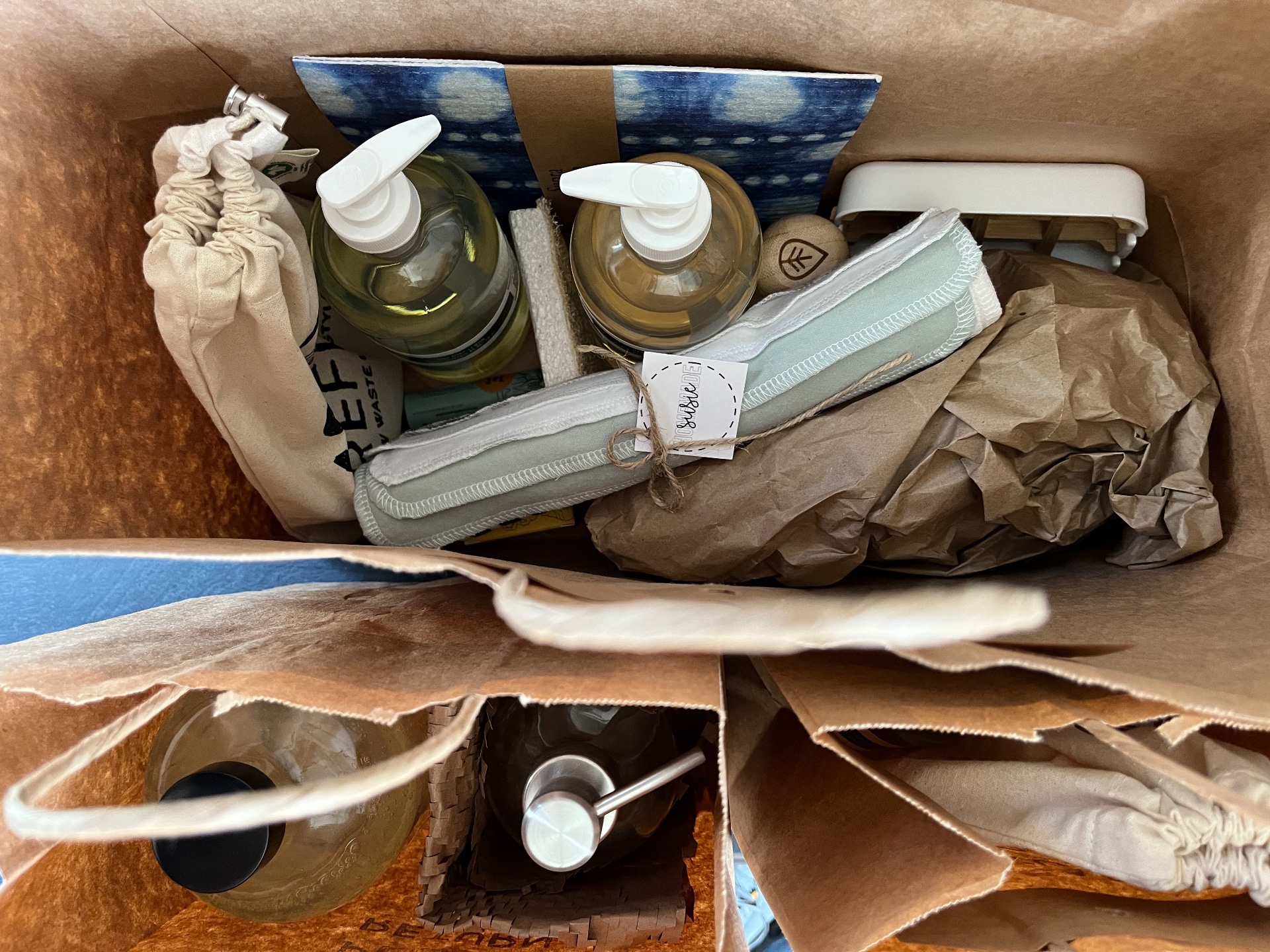 "After researching the business model, partaking in an online leadership intensive called alt-MBA and learning more about behavioral change, I felt the urge to update the concept to better match peoples' current shopping habits at that time," she notes.
The initial idea evolved into a milkman-style delivery concept with a virtual storefront. Dirks sees this as an evolution of bulk shopping + refill store, adding in the best elements of both, with convenience as a top priority.
"Our goal is to make using less plastic as easy as possible — you order goods online, we fill them, and then we deliver!"
For Dirks, a Pittsburgh native, there city was a natural place to open her business. Sol Refill is currently based out of Fulton Commons, a co-working and kitchen commissary in Manchester.
"This city has a grip on me. The people here are awesome, and the small business community and resources have been key to getting started!" she says. "And, it's still affordable here. Building a business here is possible, but that may not have been the case in a more expensive city."
She also notes that the Pittsburgh region's recycling rate is well under the national average, and that has enhanced her desire to help her neighbors eliminate plastic use.
"I think people here care, but aren't sure where to make a change. Sol Refill is a great way to start building sustainable habits. I hope that more people will care as climate awareness increases!"
With not even a full year under her belt, it already appears as if her hunch was correct; the response to Sol Refill has been overwhelmingly positive.
"People who care about the environment love the concept!" Dirks says. "People are also returning the reusables, which is exciting and truly makes the model work!"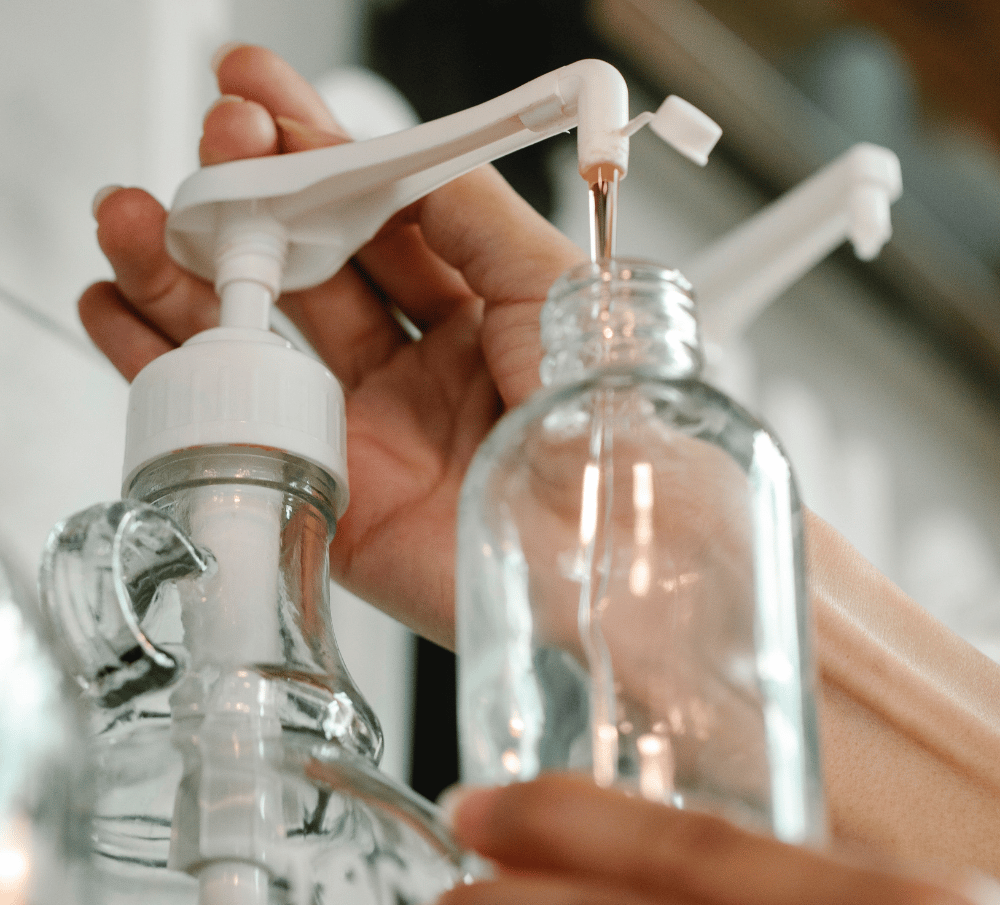 As the business continues to grow, Dirks plans to do more Sol Refill pop-ups to spread the word and meet people (keep an eye on its Instagram to find out when and where). Future goals include expanding into a larger space, hiring more folks and purchasing an electric van for deliveries.
"I want to add an educational piece to the business, and we would love to partner with more small businesses to continue to grow a community that cares," she continues. "Overall, I believe that conscious living requires conscious action. We want to support people on this journey!"
For more info on Sol Refill, or to sign up and place an order, visit its website!
Photos:

Courtesy of Sol Refill