In a beer-obsessed state like Pennsylvania, you can find craft breweries pretty much everywhere: on bustling city corners, tucked behind cafes, in beautifully restored industrial buildings, and, in Pittsburgh, even in an old church! But a visit to SUCCESSION Fermentory in Cochranville, PA, will take you to greener pastures — literally. This venture is located on the property of StellaLou Farm, a sustainable, family-run operation specializing in honey and eggs.
This Chester County idyll is midway between Philadelphia and Lancaster, with peaceful, nature-filled vibes aplenty.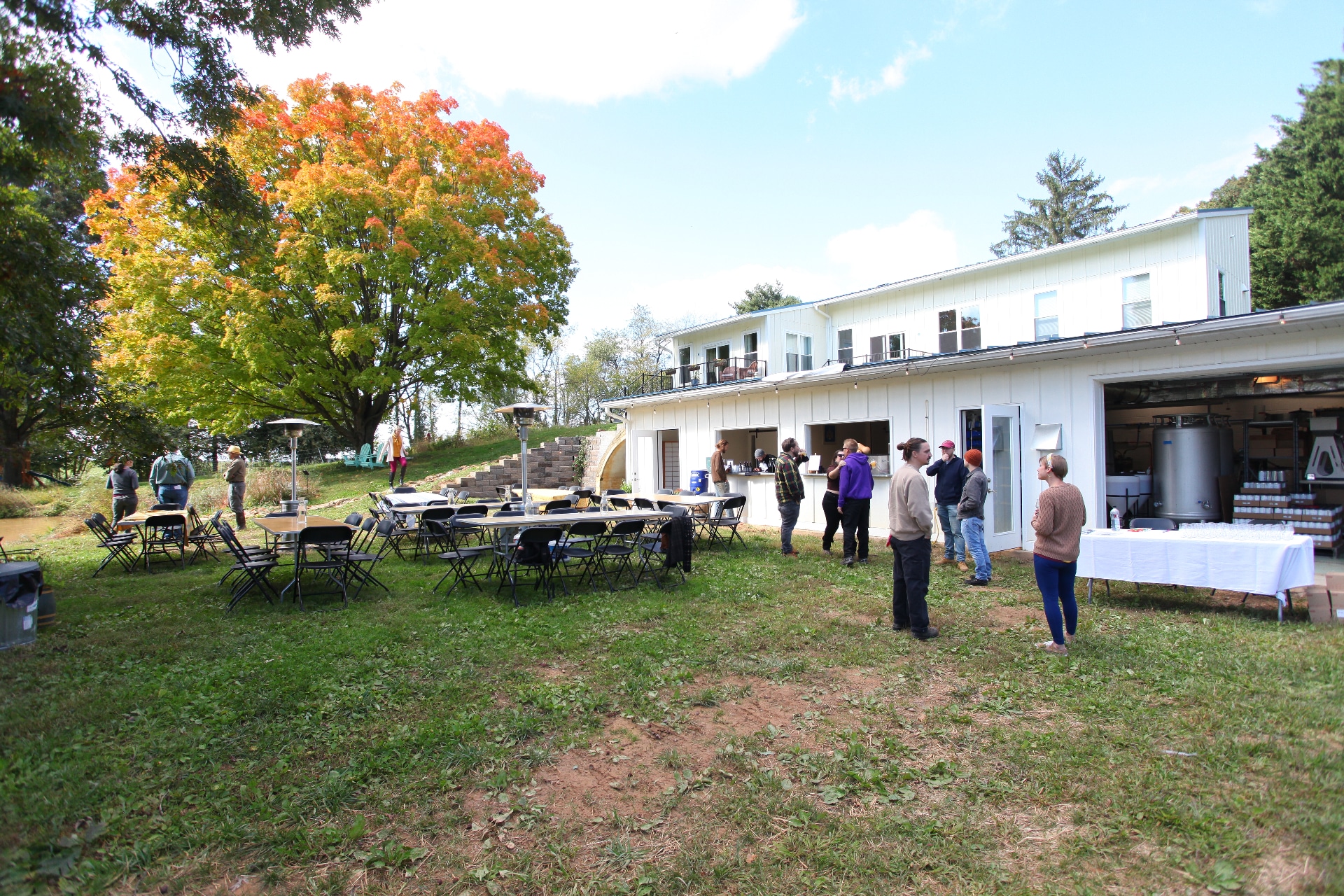 Though it was in the dreaming and planning stages for years before it opened, SUCCESSION Fermentory is still pretty new; they only officially launched in October of 2022. A joint project between three friends, Keith Hartwig, Justin Kerber and Benjamin Devon, SUCCESSION is unique in its fierce commitment to all-things-local; some of their go-to ingredients are malted grain from Double Eagle Malt and Deer Creek Malthouse, and hops from Fawn Hill Hop Yard. The beers lean heavily into the farmhouse style, with mixed culture and wild fermentations and terroir-driven adjuncts, like locally grown Trifoliate orange, foraged sumac berries and wildflower honey right from StellaLou Farm.
We sat down for a chat with SUCCESSION's co-founder Keith Hartwig about the history and ethos behind this newcomer to the PA craft beer community; learn more in this The Who Behind the Brew Q&A!
PA Eats: Take us back to the beginning! Do you have a background in brewing or craft beer?
Keith Hartwig: I'm actually an artist with a background in architecture, and my day job is working as a project manager and designer for an artist out of Boston. I've worked in the design/build and fabrication aspect of the architecture and various art industries for 10 years. Part of my interest in the concept of a farmhouse brewery dovetails with some of my creative research and work coming out the Graduate School of Design at Harvard, where I got a degree in Design Studies. A lot of my work centered on social art practice, addressing social issues and engagement, specifically on food equity and food access. One of my big projects in grad school was FutureFood, a collaboration between myself, artists, chefs, food producers and community leaders in the Boston area.

As for brewing, I've been working with fermentations, like pickles, sauerkraut and some koji fermentations, over the past decade as a hobby, and something that was a tangible and meaningful exercise. I started working with fermented foods as a creative medium in some of my art practices, looking at the role of fermentation in human cultures and its relationship to human health and how industrialized food changed our gut biomes.
How did the concept of a brewery become part of your plan?
A brewery is something I've always wanted to do and something I've been challenged by. Like, how do you open a brewery with a real set of values and a mission behind it, and be true to those values in the face of operating in a heavily commercialized and capital-driven system? How do you do something that makes an impact and is self-sustainable, when for better or worse, you've got to make money?

There is an appeal right now for specialty craft beer, and it's something I'm passionate about making, specifically farmhouse and historical styles that used to be produced by small-batch producers or farmers: beers that rely on local grains and cultivating wild yeast or doing spontaneous fermentation. I see the brewery as a platform that we can eventually build on top of, that's a great way for us to plug into a network that already exists to support local farmers and growers.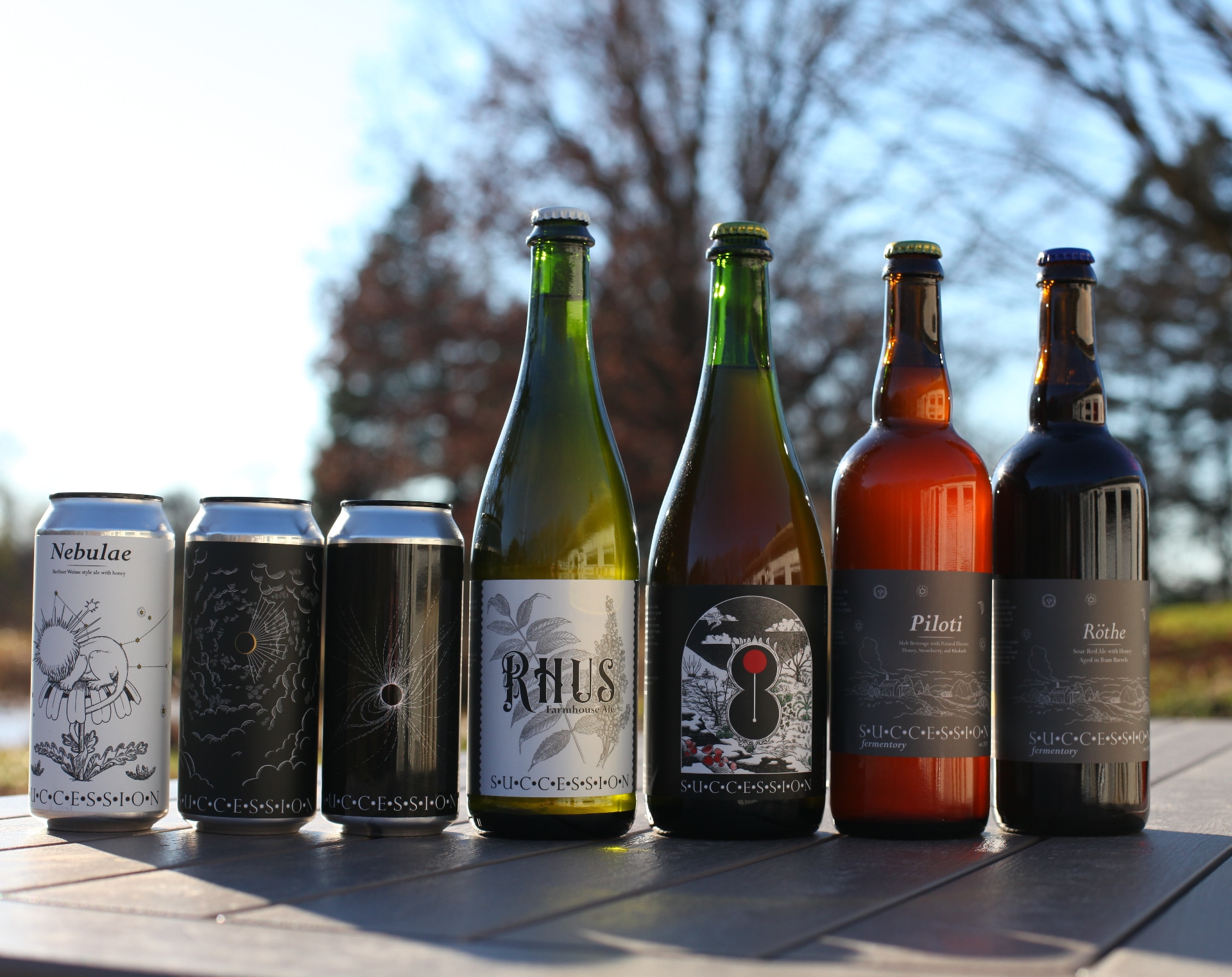 You mentioned living and studying in Boston. How did you make your way to PA?
My wife and I moved to Pennsylvania in July of 2020, because of the pandemic and to be closer to family. My wife's family is from Delaware, so we started looking in this area. We wanted to live somewhat rural, but had no experience with this part of the state! We'd previously lived in Philly for 11 years, so we wanted to be close to the city, too. So we moved to Avondale.

I still very much had the dream of a farmhouse brewery, but we'd just landed in a foreign place. During the first couple of months here, I started looking for local artist communities and people who might be like-minded. I met Emily Artinian, who owns Street Road Artists Space, and mentioned offhand my mission of opening the brewery, and she connected me with her friends at StellaLou Farm, who were loosely planning on opening a meadery on their property.

We met them, and it seemed like a great fit. It's a permaculture-based farm, with about 50 hives on the farm and beautiful orchards, and an amazing abundance of wildlife and habitat surrounding the farm. They're very much aligned with our values, vision and interest in sustainable agriculture, and the relationship between agriculture and ecology. In terms of places we could have landed, it's the most serendipitous!
What was the process of starting the actual brewery like?
There was six months of serious planning, and looking into licensing requirements to convert the space to make it usable as a brewery. At the time, one side of the building was being used, and still is used, for StellaLou's honey processing, and the other side was a partially completed community events space. Getting all of the quotes, equipment estimates, PLCB paperwork and more was an intense year-long process.

The build out started in the spring of 2022. It was actually a pretty quick process, and we were almost completely operational by July. I did all of the design, space planning and equipment specification! Jerome, one of the owners of the farm, is an electrician and plumber and helped out a lot with equipment and installs. Hannah, another member of the family, is an artist and helped with a lot of interior space design and hand-painted the mural on the wall. It was a real communal effort.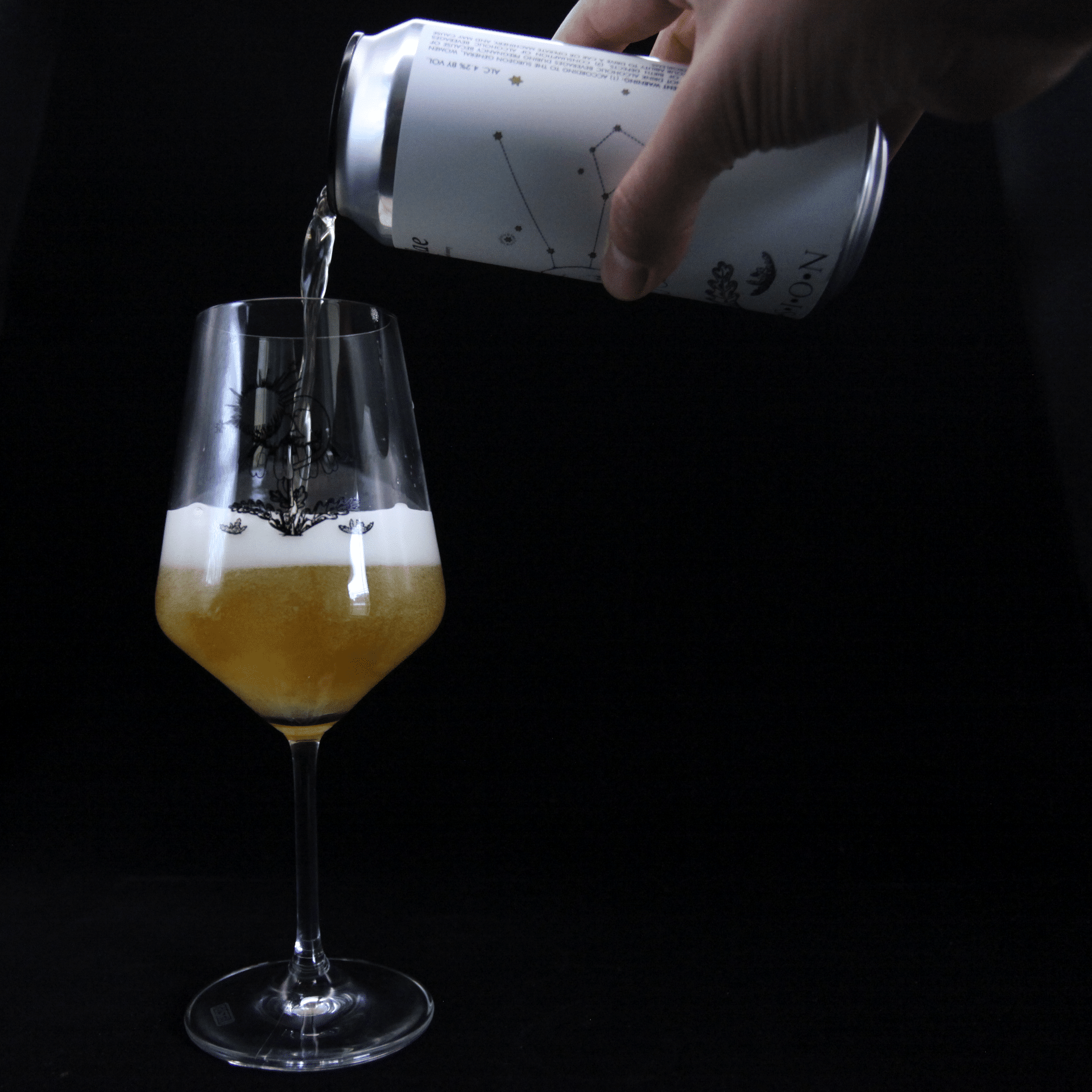 Let's talk about the beer! How do you define SUCCESSION Fermentory's style?
Our products are about reflecting the ingredients we're sourcing from farmers and foragers. Stylistically, they run the range of spontaneously fermented barrel-aged sours that are about the expression of wild yeasts, to beers that lean toward malt expression, like biere de garde. We started out with our flagship, Nebulae, a low-ABV Berliner Weiss-style beer, made with wheat and pilsner malt from Double Eagle Malt and conditioned with wildflower honey. We felt that was representative of the things we're interested in doing, with the floral aromatics from the honey, and the crispness from the malt.

We're fairly limited to what we can do in-house because we don't have refrigeration or temperature control, and are only working with ambient temperatures. We can't make lagers because we can't and won't use glycol [a chemical-based cooling system], because of the energy impact and cost. So, we only really brew from October through March, sometimes into April, and the rest of the year is focused on blending and bottling. We have a lot of stuff in barrels that ages for a minimum of 3 months and up to years.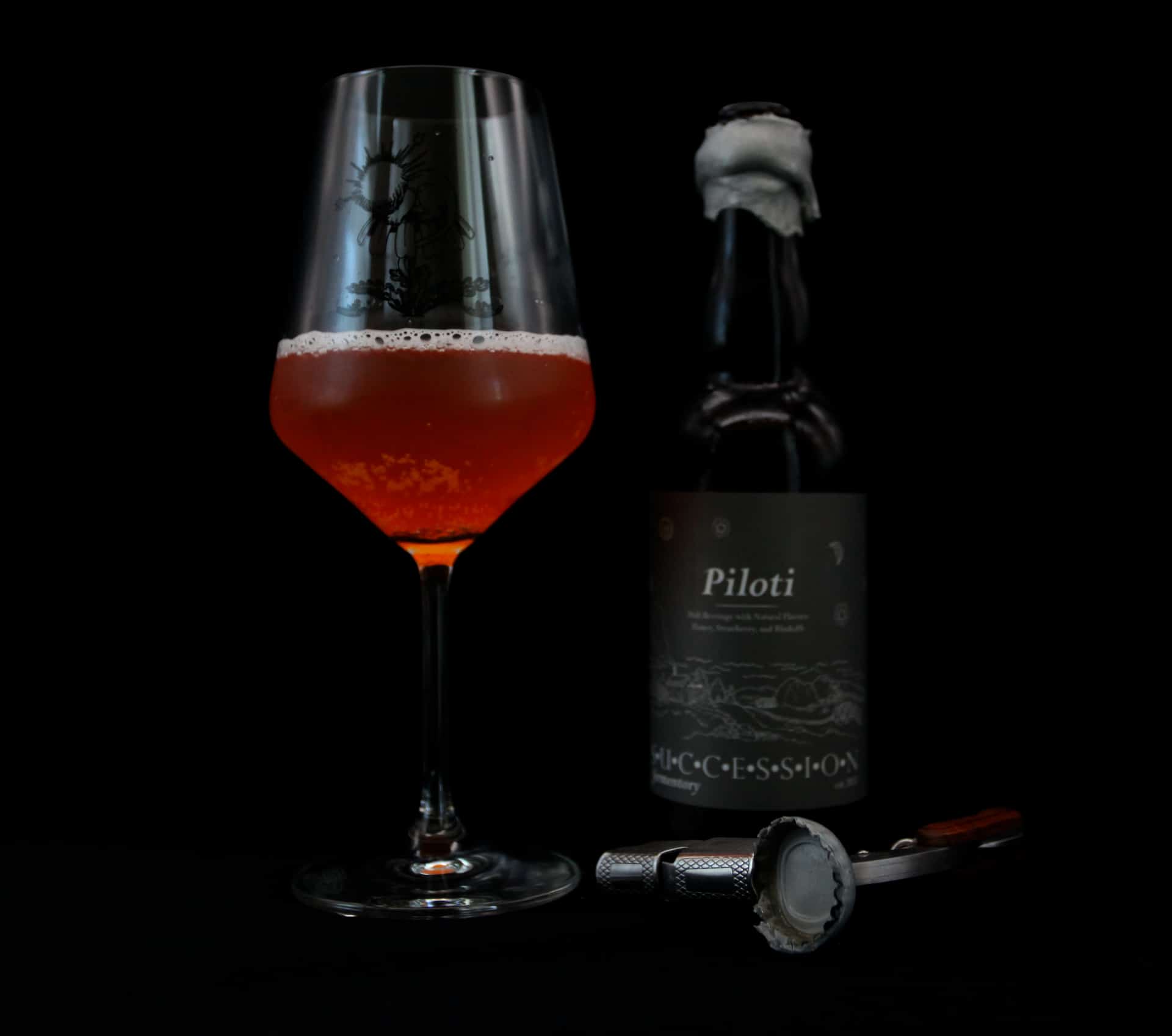 Besides sustainability, are there other reasons why you source everything locally?
Terroir is an expression of the local agriculture, ecology, geography; an expression of the place a product is made. The closest we can get to that right now is to brew with things that come from as close to where we are as possible. The more simple your beer is, really, one or two grains, and one type of hop and wild micro-bacteria, that to me is a beer that is going to give that expression.

Transparency is a big thing, too. For instance, we source grains from Deer Creek Malthouse and Double Eagle Malt, which both have very intentional commitments to elevating small PA family-owned farms. Every time we buy from them, we get an informational flier with info about the farmers from whom the malt was sourced. There are opportunities to go out and meet with the farmers directly, because both malthouses have close relationships with them. They even work with the farmers on selecting specific cultivars of grain to grow, on issues of crop management and quality control, and eliminating using pesticides on their crops. Even if that's not how those farmers have worked in the past, both of these malthouses work with them to grow these crops at high yield with minimum pest pressure. That connection between farms, malthouses and breweries, it's pretty fascinating, and it's something that's growing in the Mid-Atlantic region.
Do you have a tasting room? How can people find your beers?
Our long-term plan, maybe like 3 to 5 years down the road, is to have a brick-and-mortar space off the farm premises that has a restaurant aspect to it that folds all of those fermentation practices back into it. We're taking baby steps toward that, being the smallest we can be to be sustainable and pay our bills. This summer, we have all kinds of events and pop-ups planned and will operate a seasonal beer garden on the fourth Saturday of each month at Fawn Hill Hopyard in Reading, which we hope will increase retail and outreach. We also do a lot of wholesale in Philadelphia, and set up at local farmer's markets, May through December!
To learn more about SUCCESSION Fermentory, and to shop for its products online, visit its website. For info on upcoming events, pop-ups and new releases, follow along on Instagram.
This series is made possible by support from the Pennsylvania Malt and Brewed Beverage Industry Promotion Board and grant funding from the Pennsylvania Liquor Control Board.
Photos:

Courtesy of Succession Fermentory