Situated in picturesque Centre Hall, Pennsylvania, Tait Farm Foods has been crafting handmade, small-batch artisan products for the past few decades, starting with its inaugural Raspberry Shrub. It now crafts more than 60 different products, ranging from mustards and chutneys to dark chocolate sauce and apple butter.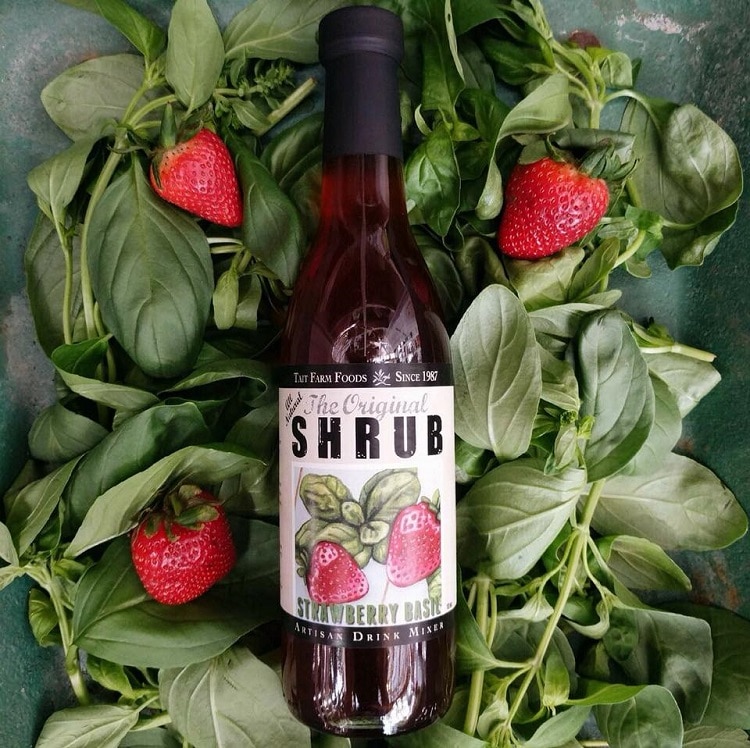 If you're ever in the area (Centre Hall is about seven miles east of State College, Pa.), you can also stop by Tait Farm's Harvest Shop, a charming garden center which also offers a wide array of specialty foods and artisan-made goods.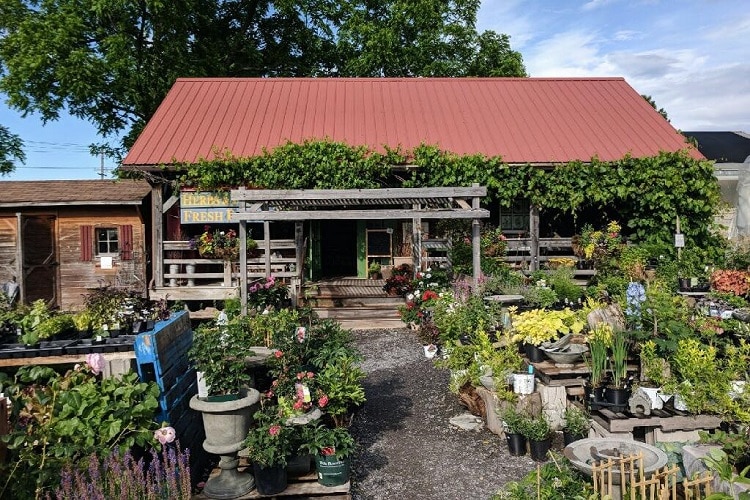 We had the chance to chat with owner Kim Tait about the many intriguing aspects of Tait Farm Foods, with a specific focus on the all-natural, fat-free Tait Farm Foods Savory Cooking Sauces. We wanted to delve into how the products came to be and grab a glimpse as to what delectable sauces may be hitting the production line in the near future.
PA Eats: When was Tait Farm Foods founded and who are the owners?
Kim Tait: Tait Farm Foods was officially incorporated in 1995, although the farm and specialty food business have been in existence for longer than that. I am the owner of the business.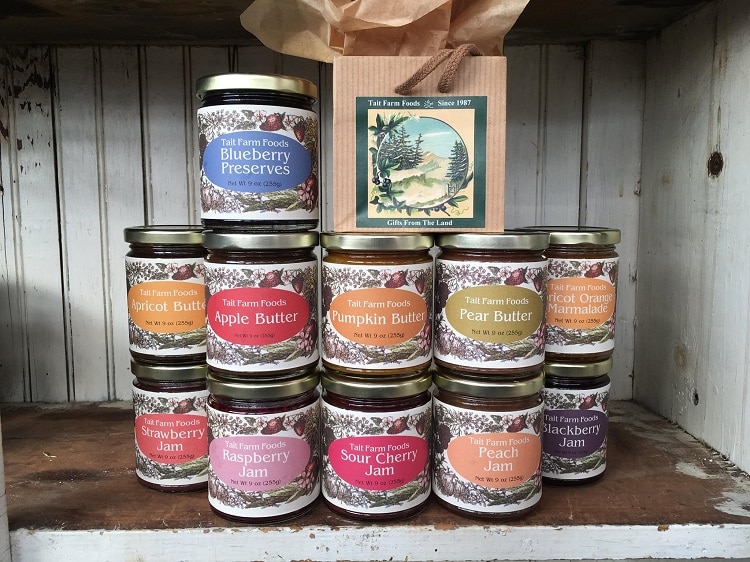 What inspires you to create your products?
We love delicious, healthy and seasonal food and we are always coming up with new ideas for products and recipes. All I can say is that the ideas just happen. Our product development genius, Cindy Law, and I have been working together for nearly 30 years and we have a very special and creative connection.
What types of culinary products do you offer?
We make a line of 60+ artisan food products. The product categories include fruit shrubs, fruit spreads, savory condiments, dessert sauces, vinaigrettes and cooking sauces.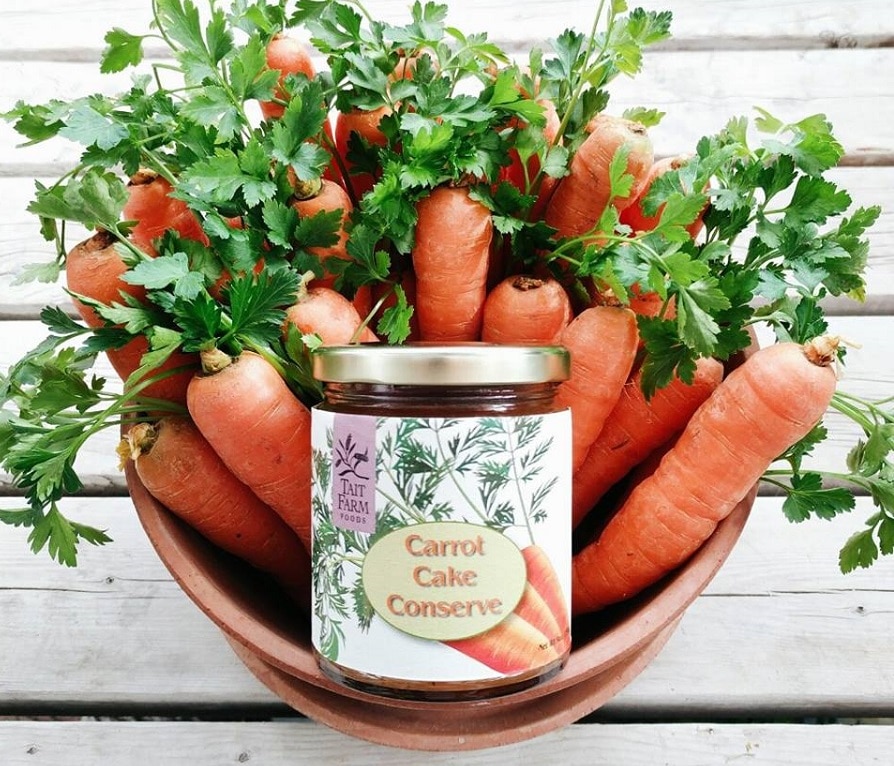 What cooking sauces do you currently offer?
The cooking sauces we offer include Asian Plum, Cherry Chipotle, Raspberry Barbeque and Raspberry Teriyaki.
Which is your favorite sauce to use at home?
I use the Raspberry Teriyaki the most at home.
Do you have any preferred recipes for your cooking sauces?
I love the lettuce wraps, the black bean and avocado salad and also marinating meats in the Raspberry Teriyaki.
Do you anticipate creating new sauces for the Tait Farm Foods line?
Possibly. We have been developing sauce recipes made with many of our savory condiments over the past few years, which makes the product very versatile. There are a lot of cooking sauces on the market, so if we come up with something really special, then yes, we add it to the line.
Eager to try the small batch sauces, jams and condiments made by Tait Farm Foods? Shop online or find its products in fine specialty markets, such as Talula's Table in Kennett Square. If you're already a fan, try the Lettuce Wraps with Raspberry Teriyaki Sauce recipe below, courtesy of Tait Farm Foods, and see how these savory sauces can turn any ordinary meal into an extraordinary. And, be sure to visit the Tait Farm Foods Facebook page and website for additional product information and recipes.
​Lettuce Wraps with Raspberry Teriyaki Sauce
Makes 2–4 servings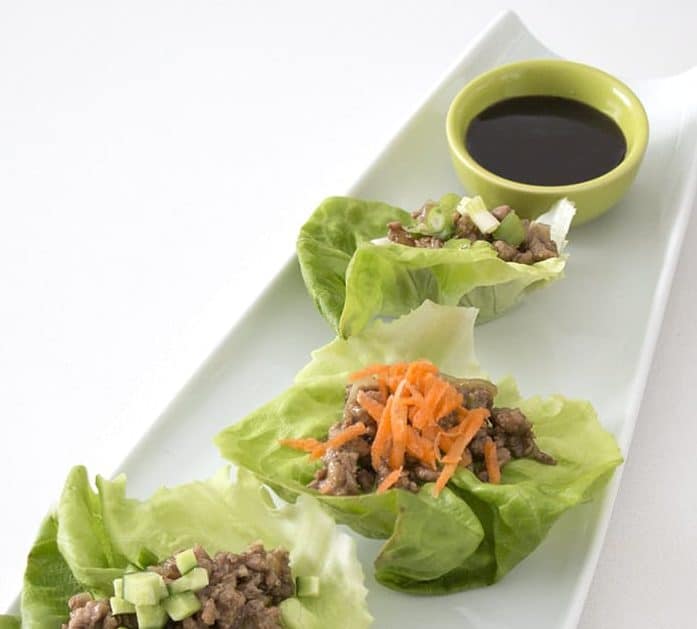 Ingredients
1–2 tablespoons oil
1 pound ground chicken (or turkey, pork, beef or mushrooms)
1/2 cup diced onion
2 cloves garlic, minced
1 tablespoon grated fresh ginger
Pinch of chili flakes
½ cup Tait Farm Raspberry Teriyaki Sauce (start with ½ cup and add more to taste if desired)
Salt and pepper to taste
Boston or Bibb lettuce leaves
Accompaniments: Shredded carrots, finely chopped radishes or cucumbers, sliced scallions
Method
Heat one tablespoon of the oil in a wok or big skillet. Fry the ground chicken, breaking it up as it cooks. When cooked through, remove from the pan.
Add more oil to the skillet, if necessary. Stir fry the onion until translucent.
Add the garlic, ginger and chili flakes, stirring just until fragrant.
Return the meat to the pan along with the Teriyaki Sauce.
Taste for seasoning, adding salt and pepper or more sauce if desired.
Serve with lettuce cups and the chosen accompaniments along with some extra Teriyaki sauce on the side.