Anyone who has spent time in Gettysburg can testify to its deep-seated history and small-town charm. Many of the businesses there—and the buildings they're housed in—have their own complex stories, going back decades, even centuries. The Parrot on Chambersburg Street has undergone an epic evolution, starting back in 1850, and carrying on to this day.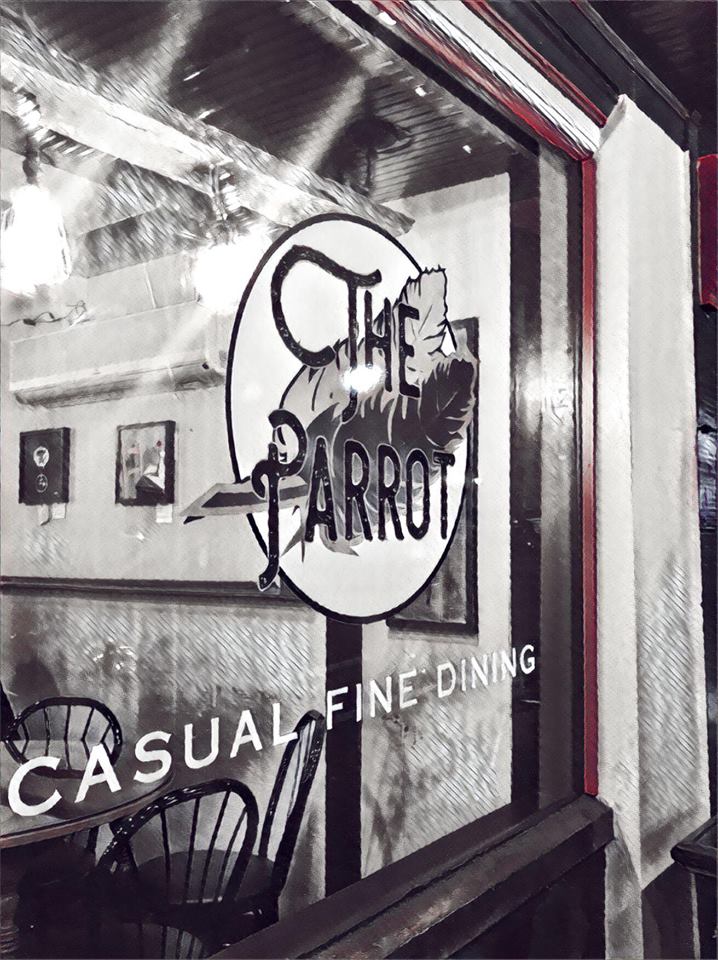 How did this bustling bistro arrive to its current iteration? Well, like so many great stories, it all started with a love connection.  
The Story Begins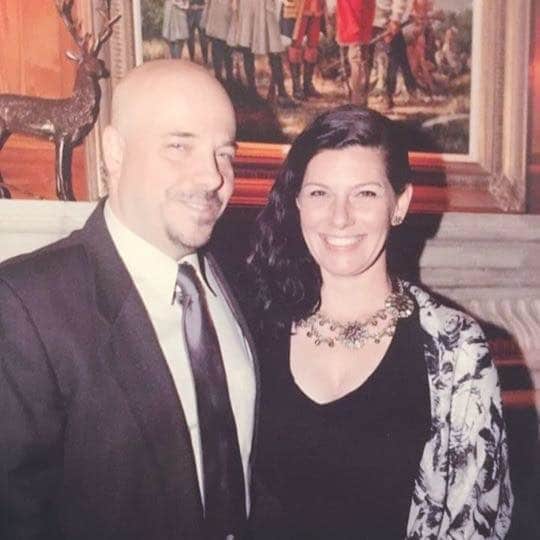 Gus Zucco, originally from New York City, is a practical guy. But while he found a certain amount of stability in a career he was building in sales and marketing, he knew he had more to offer the world. He took on one of his dreams and began acting. At the age of 39, Gus spent time learning the craft. In 2011, he got a part in Mobster Confessions, a long-running series on the Discovery Channel. This role was followed by others, including a part in Alien Dawn on Nickelodeon in 2012. In 2014, Gus was cast as Albert Anastasia in an AMC production, The Making of the Mob.
Hillary Styer grew up just over the mountains west of Gettysburg in a family of reenactors. Even through life's travels, Hillary found herself returning to the area. Her family tradition, combined with her personal love for history and acting, opened the door to a part in the film Gods and Generals (a historical drama about the early years of the Civil War) in 2003. For the next few years, Hillary kept busy with acting and production work, and through that work, she met Gus in March of 2012. He was in town to work on a reality show featuring a local museum; Hillary was the show's production manager. Just a few months later, during the summer of 2012, Gus made the permanent move to Gettysburg as their life together began. In 2014, Hillary and Gus were married.
Putting Down Roots
Hillary and Gus strengthened their foundation in Gettysburg by investing in local properties. They both continued to act while blending their family and building security in new real estate projects. The couple found themselves in a position to acquire the Inn at Lincoln Square, a beautiful, historic building in the heart of the town, in 2014.
A Surprise Every Day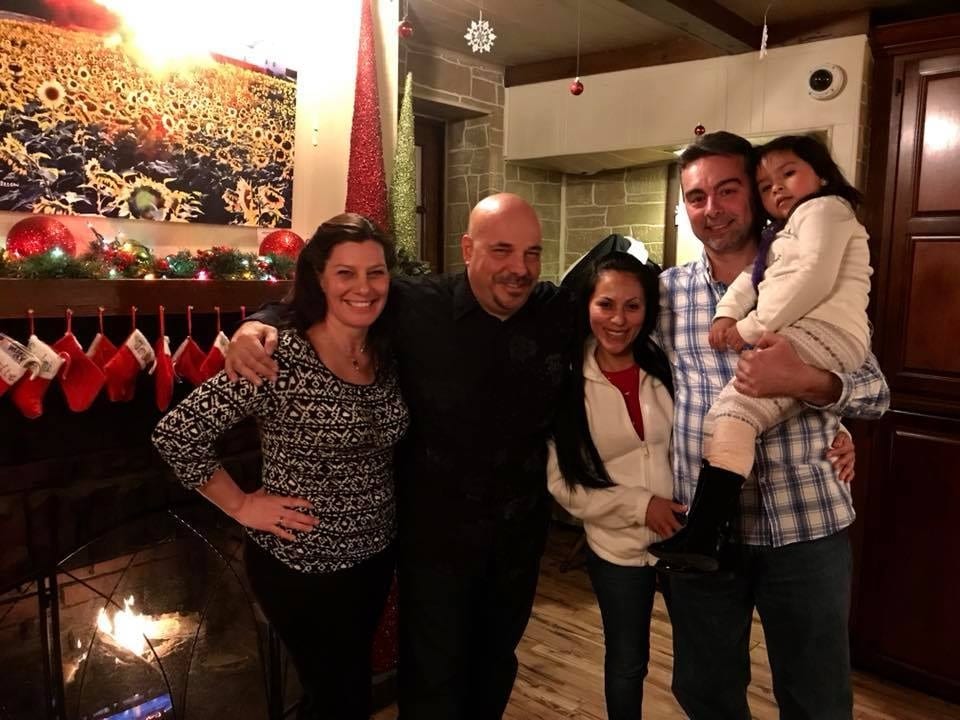 As if all they had going on wasn't enough, Gus says, "We found ourselves with the great opportunity to take on The Blue Parrot. It just seemed like the next step." After the couple decided to purchase The Blue Parrot Bistro in 2016, they jumped in feet-first to reinvent the restaurant. After 13 months of breathing new life into this well-known but slightly downtrodden establishment, Hillary and Gus opened the doors to their version of The Parrot in October of 2016. Gus and Hillary have managed to navigate the brutal waters of running their first restaurant with their senses of humor and their positive outlook intact. "Every day we seem to learn something new," Gus adds.
Fresh Ideas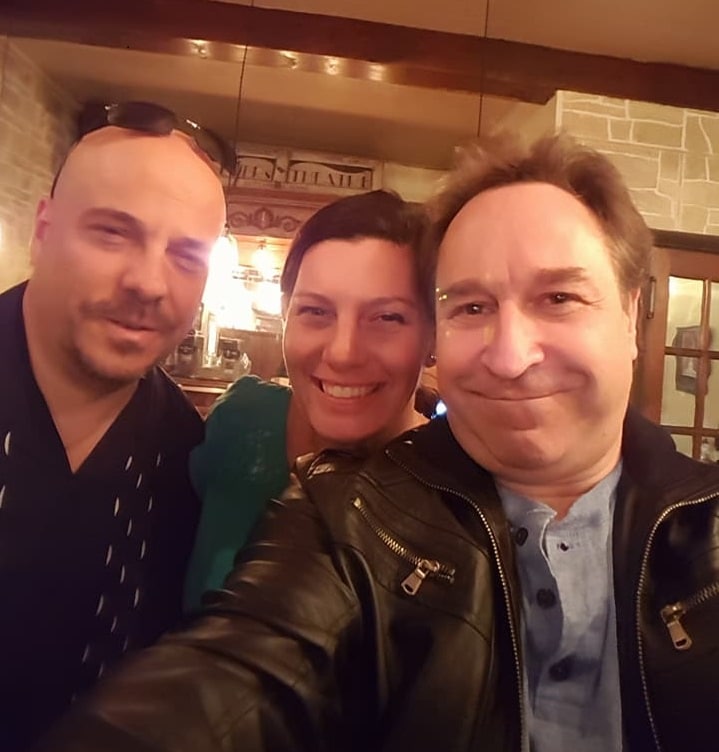 The couple continues to explore ways of bringing new energy and reinvention to a town known for staying the same. Their vision at The Parrot is smart and sincere: they've managed to keep the dining experience cozy and inviting, while creating buzz and bringing in new faces with their popular happy hours, karaoke nights, live musical guests and other social events. This spring, they expanded the hours to be open on Sundays and in the evening on Mondays, and recently, they brought on Karl Held as  executive chef. Held's approach to the menu perfectly blends new flavors with comforting favorites that regulars have come to know and love.
Hillary and Gus say the best part of their day is seeing guests enjoy the dining experience that is The Parrot and "…knowing someone is happy with their meal." As longtime residents, they understand the needs of the Gettysburg area, and this is what sets The Parrot apart from being just another restaurant.
Keep Following
The ideas and the energy never stop flowing between these two. When you stop in for a bite or drink, don't hesitate to let Hillary and Gus know about your experience. Chatting with either one is like catching up with an old friend. Keep an eye on The Parrot's Facebook page for updates on all the great stuff going on as the couple continues to work toward the restaurant's future.
Find The Parrot at 35 Chambersburg Street in Gettysburg; phone: (717) 337-3739.