Wait — Victory Brewing Company is renovating the Downingtown Brewery and Taproom?!
Calm down everyone: Yes, renovations are happening, but primarily when the Taproom is closed after hours (for the most part). Why? So that you can enjoy signature craft beers, local wine and fresh fare with little to no interruption. Get ready to revel in the facelift that's being done for you, Victory's discerning consumer.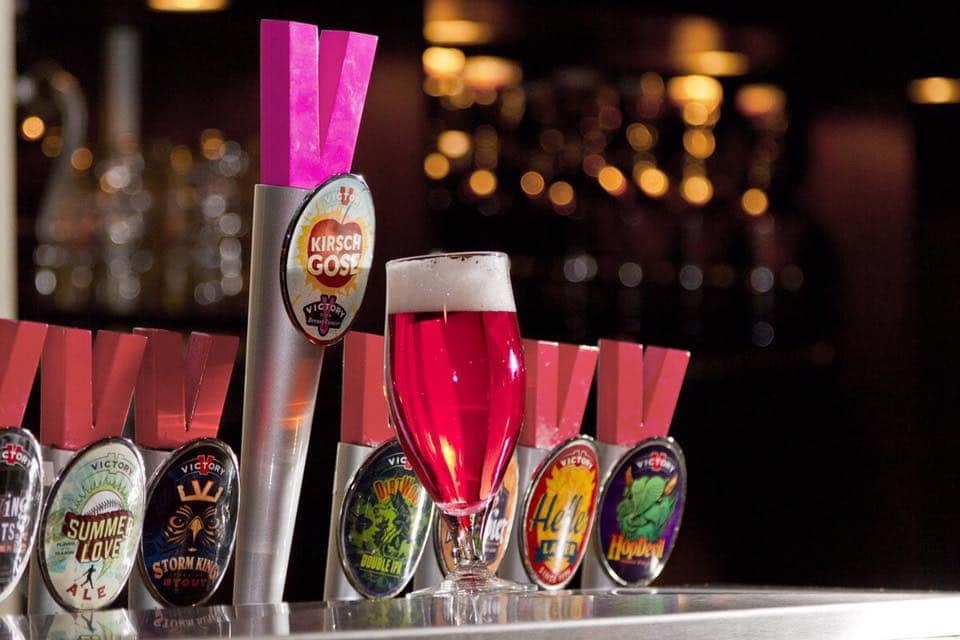 The Downingtown Taproom has a special spot in locals' hearts. It opened in 1996, and was one of the first breweries in our area to serve its brews straight from the tap. A cult following of sorts followed, as beer nerds and curious travelers from near and far packed the standing-room-only bar, shot pool and grabbed next-level pub grub.
"Our flagship location has a special place in our hearts, too," says Bill Covaleski, Victory Brewing Company co-founder. "We can honestly say that our Downingtown patrons have guided our creative path, and they continue to do so: The brewer-consumer collaboration remains strong."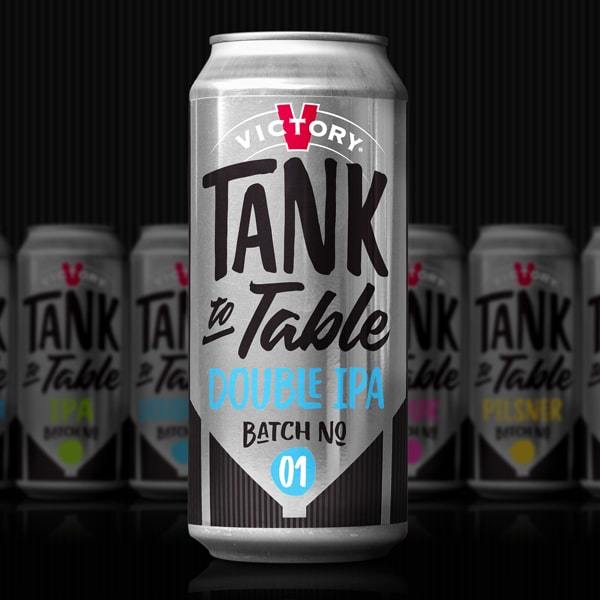 Ten years have passed since the last renovation at Victory Downingtown, and we remember it well. (Thirst like that is not something easily forgotten!) The good news: There will be no two-month shut down this time, just a short, seven- to 10-day closure in late April or early May. Cheers to that news!
Want more good news? Whether you're a first-timer to the Downingtown Taproom or you've been a regular since Day 1, here are seven reasons you'll love Victory Downingtown's new look (Insider's tip: It's all to make Victory-lovers' experience that much better!):
1. More Places to Hang With Friends
Although the bar will get just a few cosmetic changes, the real magic will happen across from the bar. Expect more open space with additional high-top tables and an extended bar rail, perfect for raising a pint or two with friends over an irresistible appy (hand-twisted pretzel, we're looking at you). This will be accomplished by eliminating a few booths along the wall, which we consider a more-than-fair trade off.
2. More Authentic Beer Hall Atmosphere
Zicke zacke, zicke zacke, hoi hoi hoi! Prost! Look for a few subtle changes (wait until you see the mural!) that will include decking the hall with outdoor festoon-style lights for that authentic German beer hall feel. This room is perfect for large groups of friends and family, as well as private functions. It's also a great spot when you have a stroller in tow — Victory has high chairs for the little ones, too. As always, lederhosen are optional.
3. More Cool Light Fixtures
Because, why not? The bar area will boast new wagon-wheel-style lights to extend the beer hall vibe into the restaurant.
4. More Chances to Catch Brewers at Work
Victory's facelift will be most obvious in the main dining room, which will offer expansive views into the brewery. The flagship Downingtown location continues to be a hotspot for brewing innovations — especially Victory's popular barrel-aging program. Fun fact: Currently, there are more than 900 wine and bourbon barrels full of aging beer! The Downingtown brewery has been the force behind Victory's inspired lineup since 1996, fostering brewer-consumer collaboration and feeding into the company-wide, forward-thinking recipes that Victory continues to develop for discerning beer fans, old and new.
5. More Seating for Less Waiting
How can Victory offer sweeping views into the brewery? Look for a slight adjustment to the brewery wall, with booths along that wall to morph into tables and tables replacing the not-often-used Brewmaster's Booth. Pro tip: Use the Nowait app and secure your place in the queue while you're en route to Victory. Then, check in at the new host station moved to make room for …
6. More Access to Victory Beer To Go
No longer will you have to trek to the other end of the building to nab sixers, big bottles, cases and kegs of Victory's finest to bring home. The retail store will move to the restaurant entrance where the host station is currently located. You can still get crowlers and growlers of your on-tap favorites at the bar, but now you can pick up everything else as you head in and out of the Taproom.
7. Bonus for Parents
The game room will remain!
Bonus Tip: Victory's Parkesburg and Kennett Square Taprooms will be open and ready to welcome you during Downingtown's ever-so-brief (did we mention just seven- to 10-days?) shutdown.
Covaleski concludes, "We're reinvesting in our flagship location once again to make people more comfortable and to elevate their experience at the Taproom. Victory began with two friends, a love of beer and an appreciation for great quality, and we always intend to build on that. Downingtown is where we started, and our roots are deep here."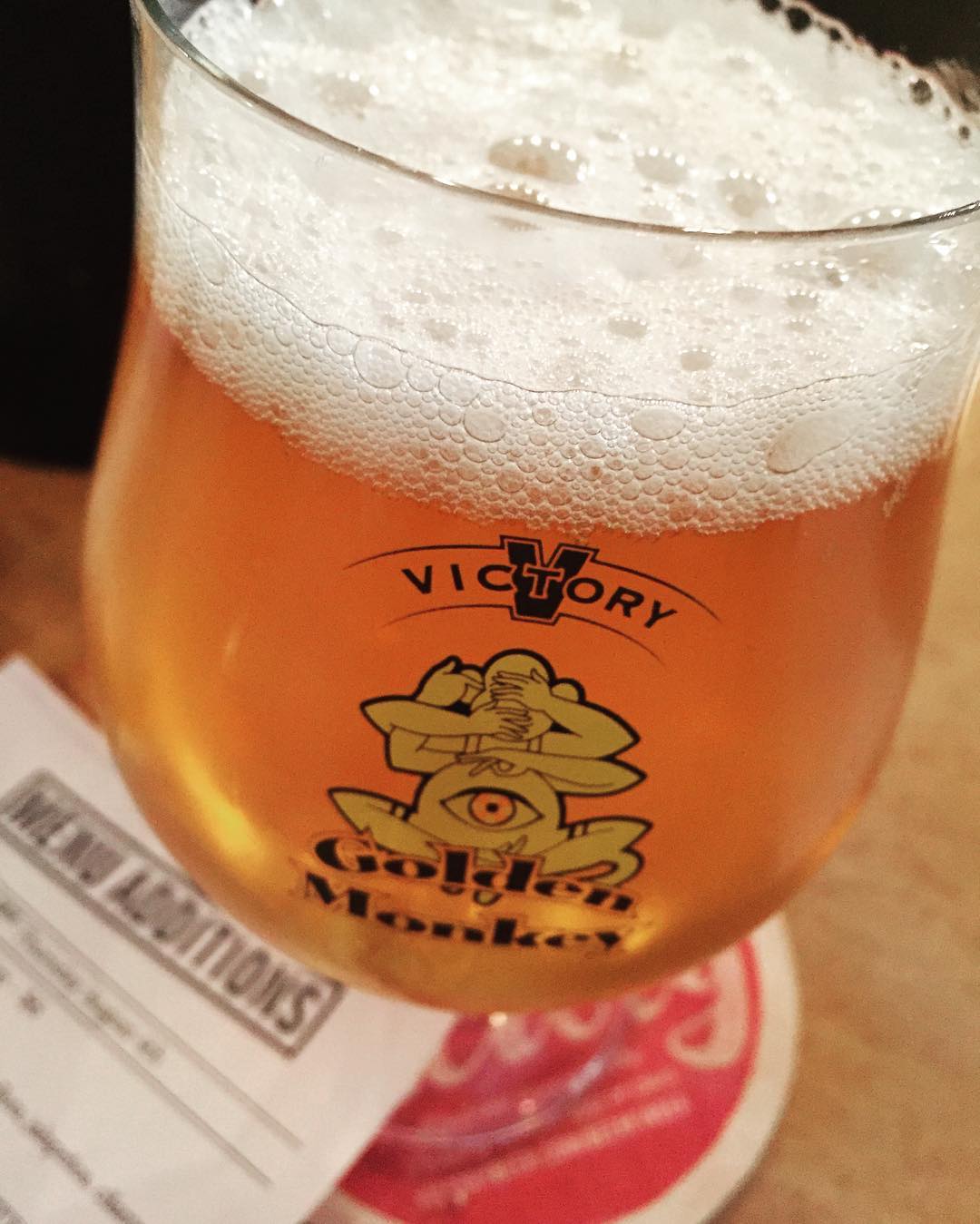 Stay up to date on construction news and the latest Victory news: Follow Victory on Facebook, Twitter, YouTube and its website.
Find Victory Brewing Company at 420 Acorn Ln. in Downingtown, (610) 873-0881; 3127 Lower Valley Rd. in Parkesburg, (484) 718-5080; and 650 W. Cypress St. in Kennett Square, (484) 730-1870.
Feature photos:

Nina Malone

All other photos:

Victory Brewing Company