A biscuit is a carb-y treat in a class of its own: just as buttery and flaky as a croissant, but far less fussy; as satisfying as pancakes on top of waffles; as decadent as a doughnut without all the sugar. And like so many rustic, seemingly simple foods, making a truly great biscuit, mile-high with the perfect crumb, is a lot harder than it looks. (We can't count the number of times we've ordered a biscuit as a side with breakfast or BBQ, just to be served a dry, dense hunk of flour and butter.)
One Pennsylvania-based company that's got proper biscuits dialed in to perfection is Wise County Biscuits in Pittsburgh. Look at its Instagram account and you'll see what we mean: photo after photo of the most swoon-worthy biscuits we've ever seen. Even better, these gorgeous, golden biscuits are often shown loaded with eggs, sausage and other breakfast sandwich delights.
Who are the culinary magicians making these biscuits? It's couple Lena Laskaris and James Wolfe, two culinary pros who've turned their talents toward this humble and wonderful creation. We got the chance to learn a bit more about them and Wise County Biscuits, and we are excited to share their story with you!
PA Eats: Hello! Can you give us a little background on yourselves, including where you're from and where you live now?
Lena Laskaris: I grew up south of Pittsburgh in Connellsville and went to school at Pitt.  James was a military brat and grew up all over the south. After graduating from culinary school at Johnson and Wales, he moved to Pittsburgh to work with a mentor on a new project. After meeting, we moved to Virginia outside of Washington DC about 10 years ago. We both worked for Neighborhood Restaurant Group while there, and we realized we wanted to make a career out of the restaurant industry, but in the front of house.

We are typical Pittsburgh boomerangs and moved back after 8 years.  Once here, we both started working at Union Standard while getting the business up and running.  The team there was super-helpful and supportive!
What prompted the move (back) to Pittsburgh and starting your own thing?
We were ready to settle down and do our own thing. We had been working separately in restaurants for a long time and starting to feel burnt-out even though we were both working on projects we loved. We always knew that we'd eventually settle back down in Pittsburgh. The speed of life here, and the creative energy here in the city, just suits us.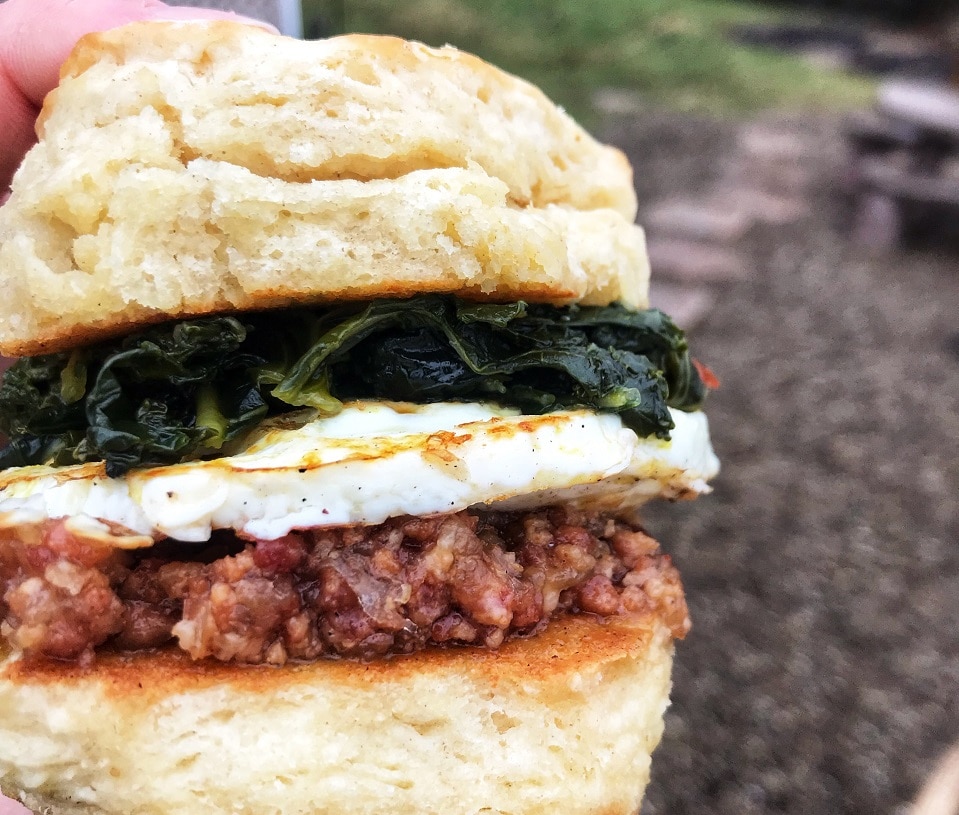 Why biscuits? Of course, they are delicious, but what else inspired you to base your whole business concept on them?
We've always loved having long leisurely breakfasts together, with family, with friends … really any other breakfast lovers out in the world. As a transplanted southerner, James was feeling homesick for the foods that he grew up with.
Can you talk about the idea behind the company's name?
We're named for Wise County, Virginia, which is where James' dad is from and where he would spend summers with his grandparents.  His grandmother's cooking was a big reason he wanted to become a chef in the first place, so the name is really a tribute to his history there in the heart of Appalachia.
For you, what are your ideal qualities in a biscuit? Did you know what you wanted and how to make that happen right away?
Yes!  We knew that we needed a biscuit that would hold up to our sandwiches, but still have that wonderful melt-in-your-mouth texture that everyone loves in a biscuit.  It took some time, but we think James has perfected the balance. He folds the dough to help create the flaky layers you'll find in our biscuits. We also found a wonderful local buttermilk producer (Brunton's Dairy in Beaver County) and think that the quality and flavor of the buttermilk adds complexity to the biscuits.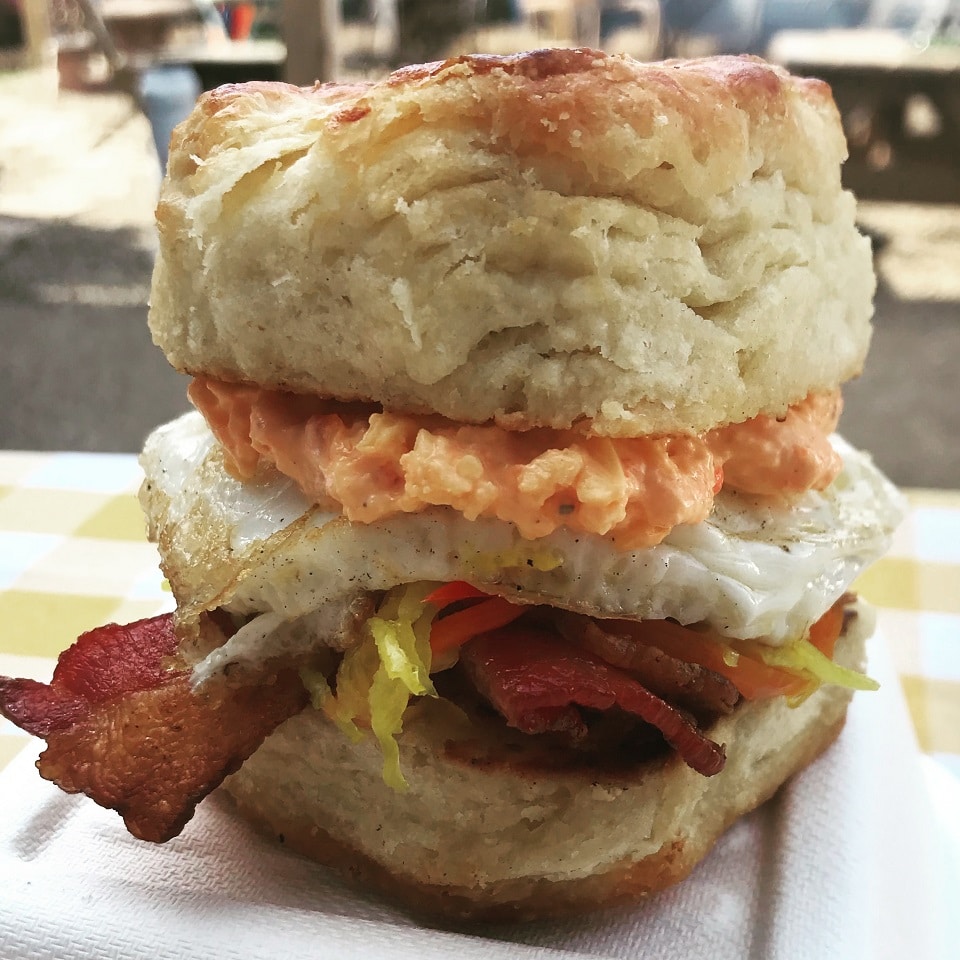 What foods do you think most want to be served beside/on your biscuits?
We obviously love the biscuits with our sausage gravy or braised greens, but they're so versatile that it's hard to think of something a biscuit wouldn't go with! We have a biscuit burger that we offer at our lunchtime farmers markets which is a great combo that you wouldn't necessarily expect.
Currently, you mostly do farmers markets and pop-ups, right? Was this borne out of necessity, or are there parts of it that you prefer to a more traditional brick-and-mortar?
Pittsburgh has changed so much in the past 12 years and we thought this would be a great way to re-introduce ourselves to all of the different neighborhoods of the city. It was an easy and inexpensive way to get started. We also really love working outside (most of time!) and being part of the greater [farmers] market community. We've had the opportunity to work with the awesome people at small businesses all around the city.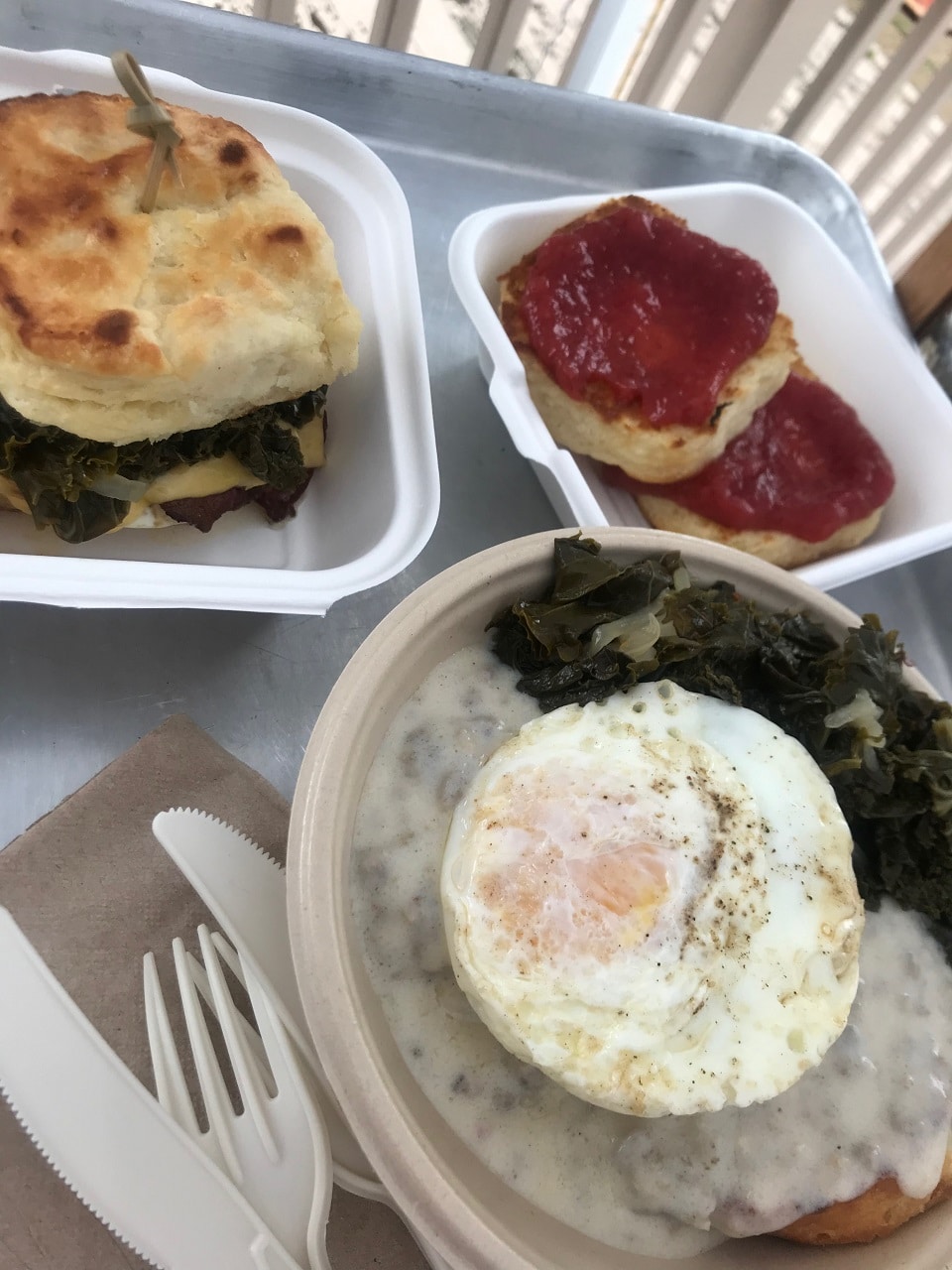 That said, any plans for the future?
Yes, but nothing concrete yet. We're working towards a location and hope to have some news in the next six months! We will definitely expand to offer more items to complement the biscuits (think: fried chicken) and other non-biscuit items that will further highlight the food of Appalachia!
Don't you want to enjoy one of these biscuits sammies right now?

Follow Wise County Biscuits on
Instagram
and
Facebook
for more wildly delicious biscuit photos, and check out its
online calendar
to catch them in the wild in Pittsburgh, at spots like
Coffee Buddha
, the
Lawrenceville Farmers Market
and the
Bloomfield Saturday Market
.
Photos:

Wise County Biscuits