If there's one bummer about the 2020 winter holidays, it's that you likely won't be able to exchange gifts with as many people in your life. Without office parties, festive soirees, or large family gatherings, you might be feeling like your "nice" list is looking a bit slim this year. That means for the people you are giving presents to, this is the year to make it count — no more generic knick-knacks from big box stores! We urge you to shop local, and to take the extra time to find thoughtful gifts that bring a little extra dose of cheer at the end of a rough year.
And nothing says "'tis the season to be jolly" quite like a bottle of local wine, craft spirits, or beer! There's no better place to find fun boozy gifts than the Good Libations Trails® in York County, Pennsylvania, and neighboring regions. No matter your budget or the giftee's taste, you're bound to find something unique and delicious among the Trails' three-dozen-plus members, including family-owned vineyards, historic breweries, and Prohibition-era distilleries. 
Many of the members offer safe online ordering and seasonal and limited-edition products for the holiday season. Bonus: A number of the wineries and distilleries along the trail offer shipping across the U.S., meaning you can spread the York County goodness to loved ones living in different states! Here are some of our top picks for gifting on the York County Good Libations Trails:
Open since 1975, this is one of the state's oldest operating wineries! It grows eight types of grapes on 12.5 acres of beautiful farmland in Orrtanna, PA, and operates out of a historic bank barn on the property.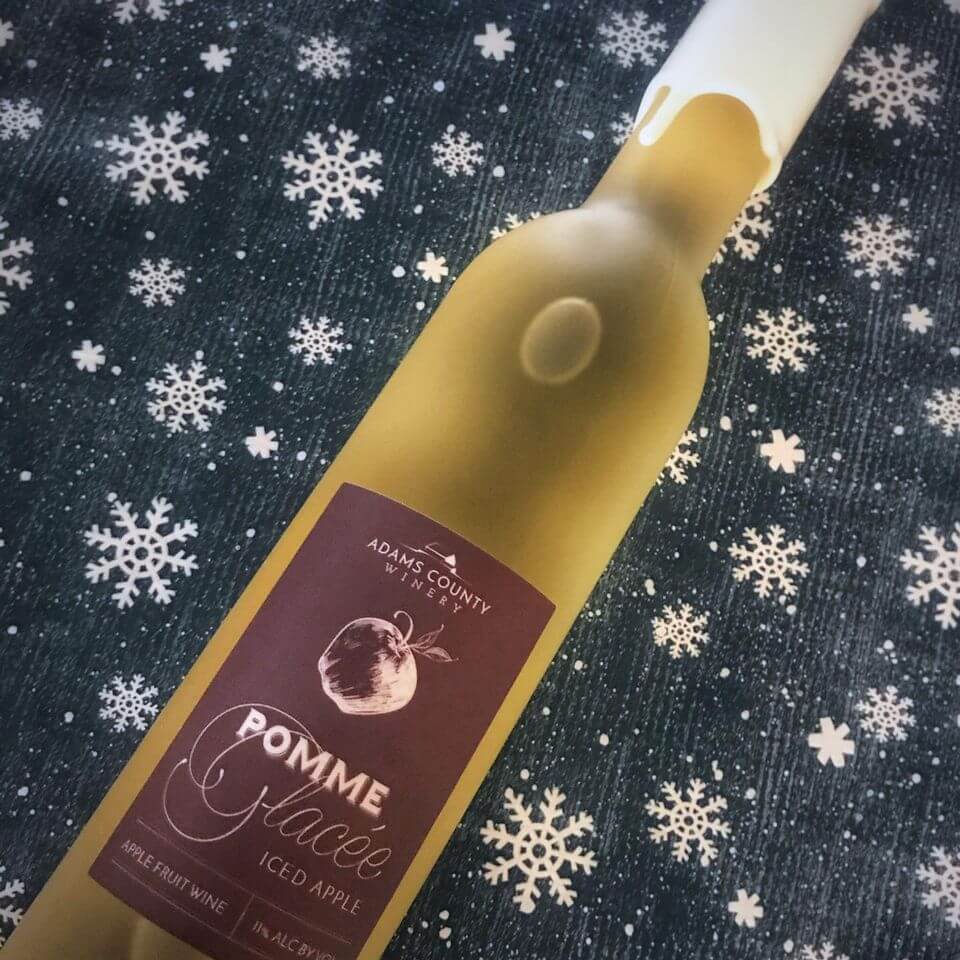 Our gift picks: Frosted Pear, a juicy, clean 100% pear wine is a seasonal crowd-pleaser. For cider lovers, consider Pomme Glacée a rich, decadent iced apple wine in an elegant wax-topped bottle. 
Looking for other ideas? Pick up a gift certificate, or check out the on-site gift shop at the Farm Winery for hoodies, knit caps, tee shirts, and an assortment of wine glasses and tumblers, magnets, and ornaments. You can also find locally made candies, jellies, jams, and crackers.
How to shop:

You can shop online through Adam's County Winery's website for a great selection of wines, including Rebel Red and Tears of Gettysburg, two of the winery's core sweet blends. Shipping is available to 11 states and the District of Columbia.
Or, call in an order for contact-less curbside pickup at the Farm Winery, seven days a week from 10 a.m. to 4:30 p.m. In-person shopping is also available at the Gettysburg Wine Shop on Wednesday through Sunday.
A selection of their wines are also available in 22 local Giant Martin's grocery stores, Kennie's Markets in Spring Grove and Littlestown, and Fine Wine & Good Spirits stores throughout the state. Use this store locator to find a retailer near you.
Farm Winery: 251 Peach Tree Rd., Orrtanna, PA; (717) 334-4631; 25 Chambersburg St., Gettysburg; (717) 334-1381.
This winery, with four retail locations throughout the area, was founded by brothers John and Tim Crouch in the mid-1970s and released its first commercial vintage in 1980. Throughout its history, it has won numerous awards for its classical-style wines.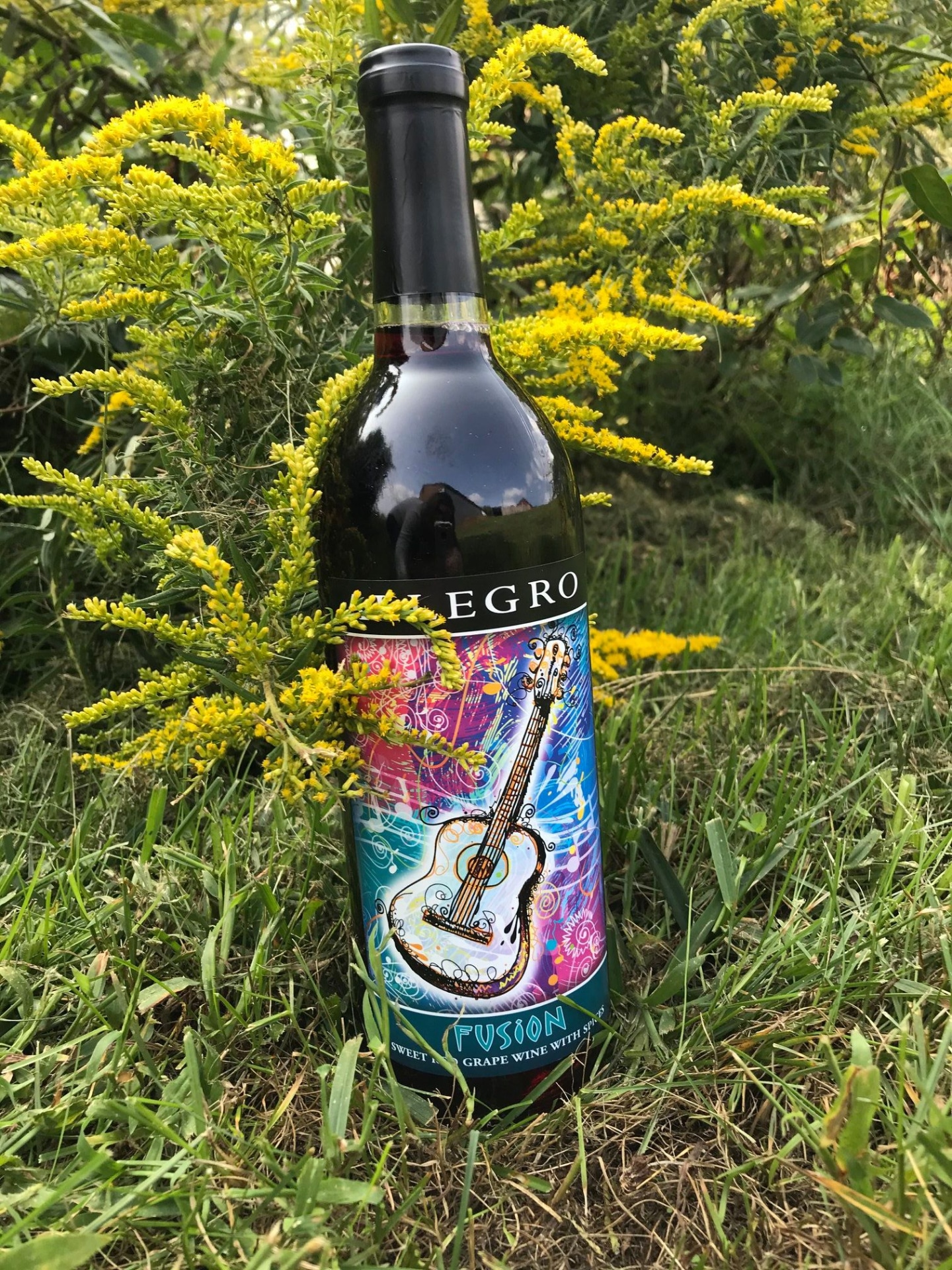 Our gift picks: For wine nerds, try the N.V. Skin Chardonnay, an "orange" wine with formidable texture and structure. Allegro's spiced sweet red, Fusion, is a lovely option for anyone who enjoys mulled wine.
Looking for other ideas? Gift cards are available at any of Allegro's locations, and e-gift cards can be purchased through its website. Gifts, like high-quality corkscrews, wine glasses, and Allegro-branded merch, are also available here.
How to shop:

All of Allegro's products can be purchased through its online shop (orders from outside of PA or MD should shop here). Explore a wide array of reds, whites, sparkling wines, sweet wines, and gift sets. Mix and match any 12 bottles for free shipping; otherwise, shipping is $5 for 6 to 11 bottles and $10 for five bottles or fewer. Allegro ships to Pennsylvania and 37 other states.
If you're ordering locally, enjoy curbside pickup or local home delivery. Allegro's retail locations are also open daily for socially-distanced in-store shopping. Use its finder tool to find other outlets, like grocery and convenience stores, where Allegro's products are sold.
 3475 Sechrist Rd., Brogue, PA; (717) 927-9148; 4069 Vineyard Rd., Stewartstown, PA; (717) 501-1413; 11 W. Main St., Strasburg, PA; (484) 714-9704; Olde Tollgate Village, 2549 S. Queen St., York, PA; (717) 741-3072.
Brothers Craig and Chris Cassel are the fifth generation in their family to work this piece of fertile land in Hummelstown. The five-acre vineyard produces six varieties of high-quality grapes: Chambourcin, Cabernet Franc, Chardonnay, Vidal Blanc, Concord, and Niagara.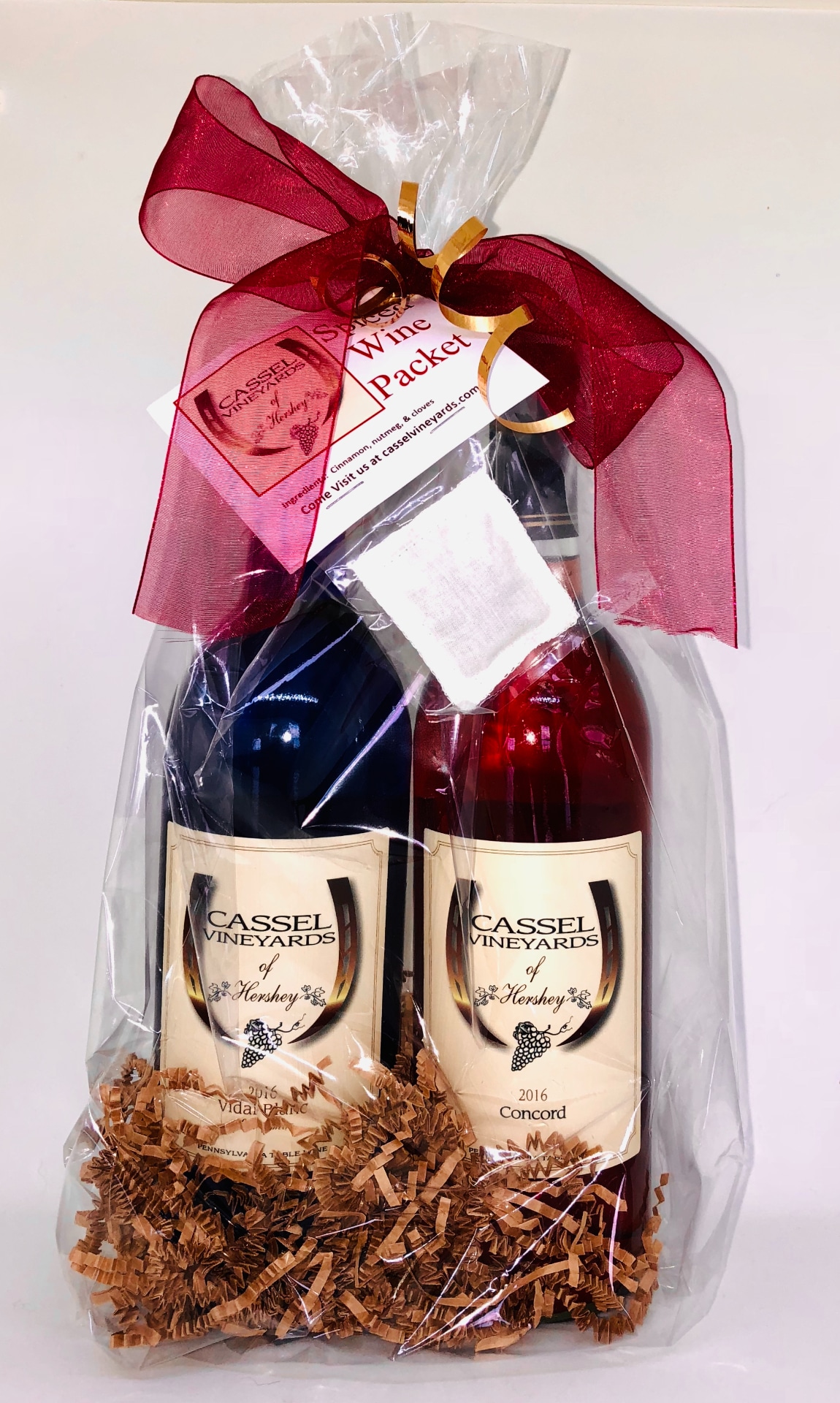 Our gift picks: For red wine fans, snag a bottle of Winners Circle Red Reserve, a Dry "Estate" blend of Chambourcin and Cab Franc grapes. It took home a silver medal in 2019 at the PA State Farm Show Competition! For a seasonal treat, check out the Spiced Wine Kit, which comes tied up with a charming bow.
Looking for other ideas? Gift cards and merchandise are available at Cassel Vineyards' tasting room. Branded swag can also be ordered online. The winery offers a wine club with three different tiers.
How to shop:

For shipping to PA and 34 other states, order numerous styles of wine and cider through Cassel's online shop. Curbside pickup orders should be ordered by texting or calling (717) 533-2008. Special holiday deliveries within 15 miles of the winery are offered on Monday, Dec. 21. The tasting room is open for in-person shopping, Thursday through Sunday.
80 Shetland Dr. Hummelstown, PA; (717) 533-2008
This boutique winery, which father-daughter team Jeff and Alex Gormley opened in 2015, specializes in unique wines produced from  various grapes and fruits. The grapes are grown, and the wine is made, on a six-acre farm in Heidelberg Township.
Our gift picks: White wine lovers will dig the Vignoles, a fruity dry white with tropical aromas. For Cab Sauv aficionados, try a bottle of cherry and blackberry-forward Midnight Rain.
Looking for other ideas? Gift cards and merchandise are offered. Seasonal offerings, like cranberry wine and special ciders, also make great gifts.
How to shop:

Check out a selection of reds, whites, and rosés through Thunder Ridge's online shop, which offers shipping to a number of states, but not Pennsylvania. Curbside pickup is offered at the Thunder Ridge's tasting room on Saturdays; check out the wine selection here and call in or email your order.
932 Hill Top Drive S., Spring Grove, PA; (717)465-1283
This Lancaster-county distillery produces whiskey using recipes and methods passed down by legendary PA distiller Dick Stoll. Its tasting room is housed in a refurbished 19th-century grain mill in the quaint town of Lititz, PA.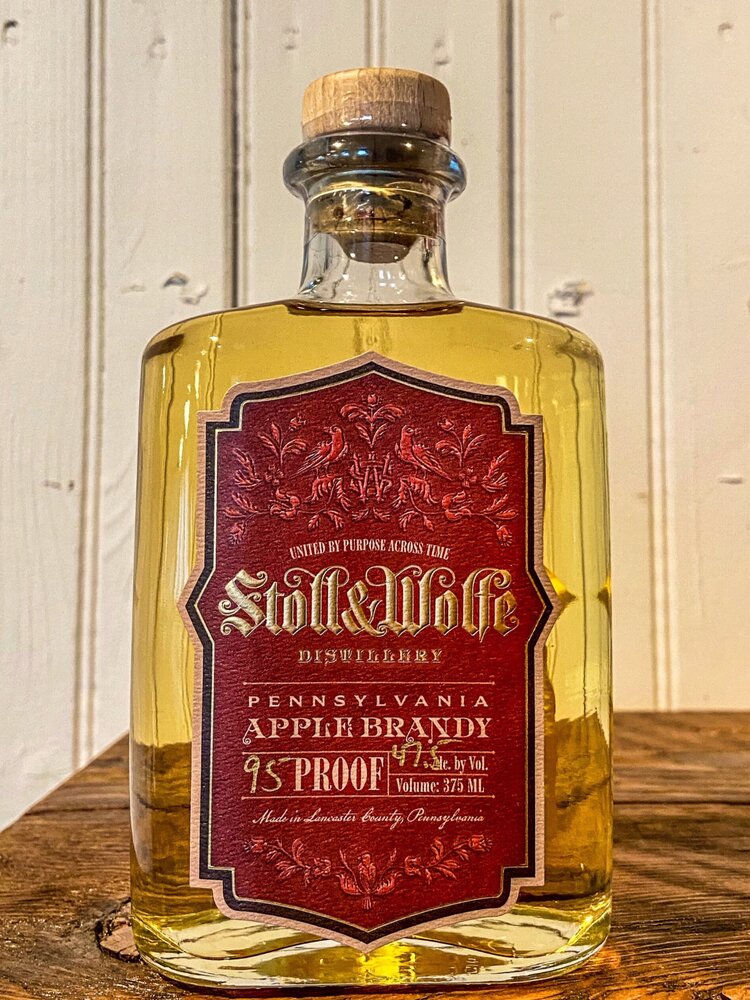 Our gift picks: Barrel-aged Apple Brandy, crafted with eight varieties of Lancaster County-grown apples, is a perfect choice for a budding home bartender. Stoll & Wolfe's epic 3-bottle gift pack includes its Bourbon and Rye Blend, Pennsylvania Rye aged four years, and White Pennsylvania Rye. 
Looking for other ideas? Mini whiskey bottles make great stocking stuffers. Gift cards, whiskey glasses, cocktail shakers, shirts and hats are also available. 
How to shop:

Stoll & Wolfe's online shop is stocked with a number of spirits. Shipping is only available in Pennsylvania. Shipping is waived on orders over $100. For curbside pickup, fill out a form and choose a date and time. Delivery is offered in Lancaster County on orders more than $200.
35 N. Cedar St., Lititz, PA; (717) 799-4499  
York County's first distillery since prohibition specializes in quality, handcrafted, small-batch distilled spirits. Its line of seven types of libations celebrate the agricultural bounty of the surrounding region.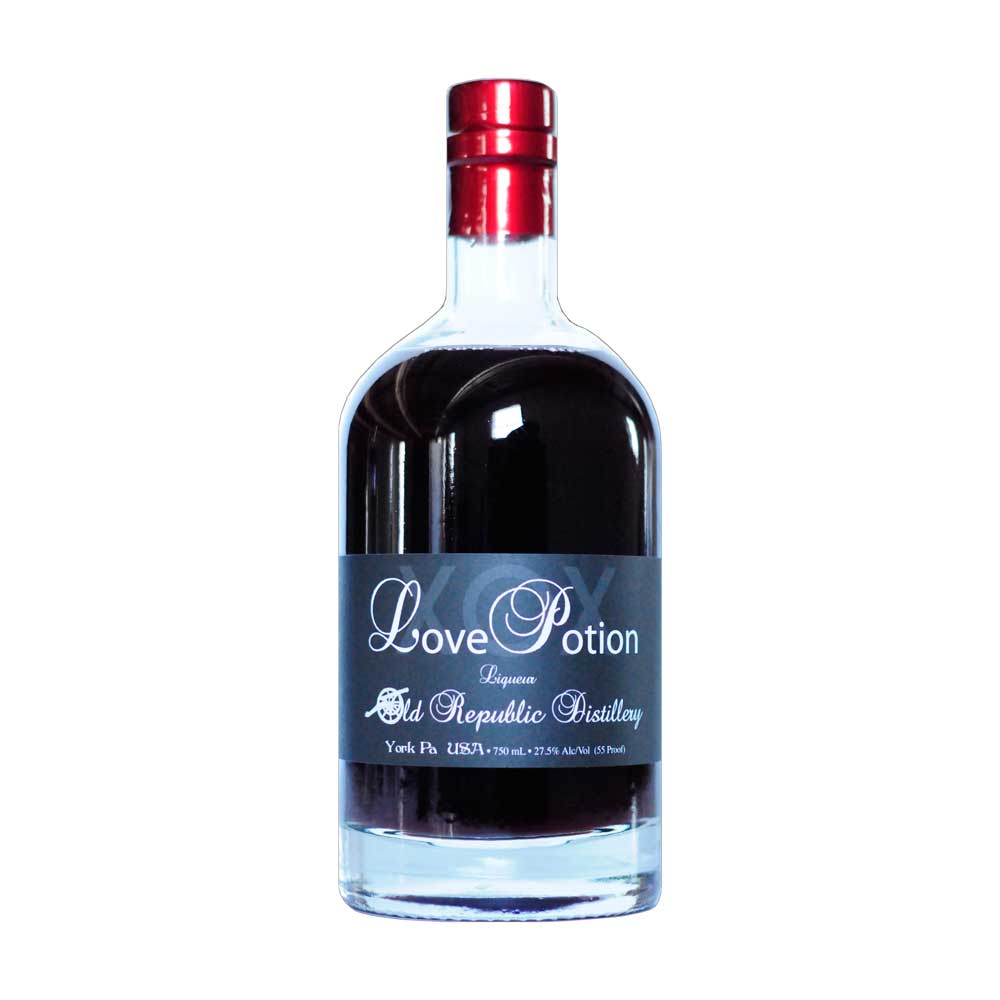 Our gift picks: Blueberry Apple Moonshine and Love Potion are two fruit-forward spirits sure to complete the home bar of an inspired mixologist.  
Looking for other ideas? Check out ORD's vodka and rum. Gift cards, hoodies, t-shirts, shot glasses and travel mugs are also available.
How to shop:

Old Republic offers online purchases which can be shipped to PA customers, but not out of state. In-person bottle sales are available at ORD's tasting room in York, open Thursday through Sunday, and its satellite tavern in Ephrata, open Wednesday through Sunday. You can also purchase its vodkas and rums in over 200 PA Fine Wine & Good Spirits stores; bottles can be special-ordered here.
330 Town Center Dr., York, PA; (717) 870-1792; 3 Dutchland Ave., Ephrata PA; (717) 863-2016
This family-owned and -operated business specializes in handcrafted distilled spirits. One of the first distilleries in Franklin County since Prohibition, it produces its products in a copper pot still.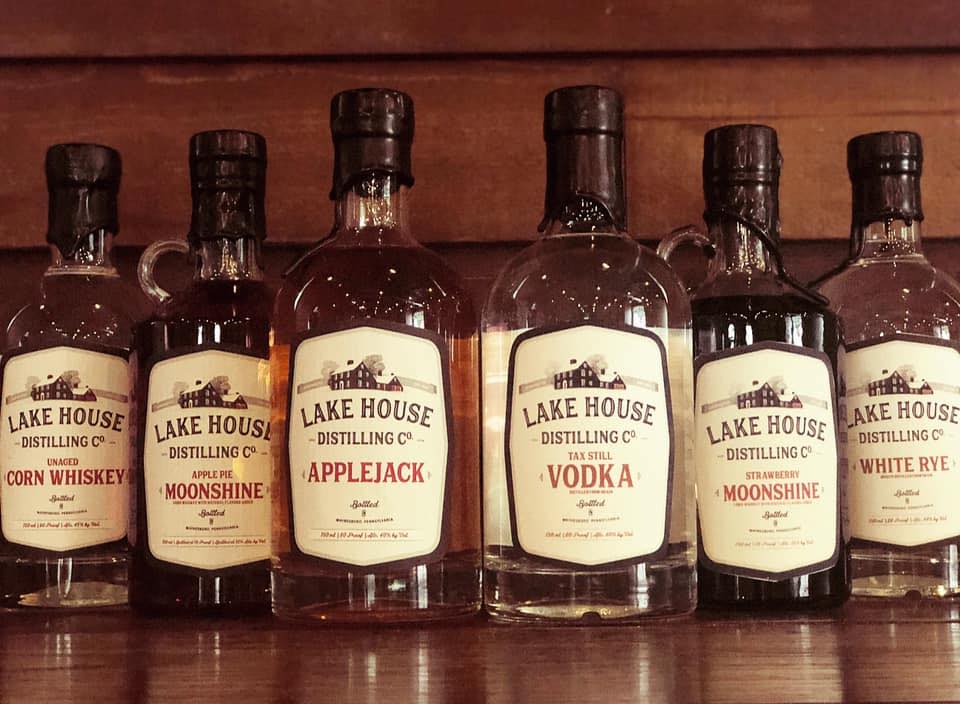 Our gift picks: Applejack is a cozy winter spirit sure to delight the whiskey or cider drinker. Salted Caramel Vodka is an awesome gift for your favorite sweet-tooth! 
Looking for other ideas? Lake House Distilling offers a line of swag on its website, including flasks, tumblers, shirts and hats. Gift cards can also be purchased, in person or over the phone, and mailed to the recipient. 
How to shop:

Orders may be called in, and shipping is offered throughout Pennsylvania (not to other states). In-person bottles sales are offered at the distillery, which is open Friday through Sunday.
218 W. 5th St., Waynesboro, PA; (717) 655-5840
This seven-barrel brewhouse was founded in 2016 by Jared, Chuck and Doug Barnes. It brews a wide variety of beer styles, including IPAs, pale ales, stouts and porters.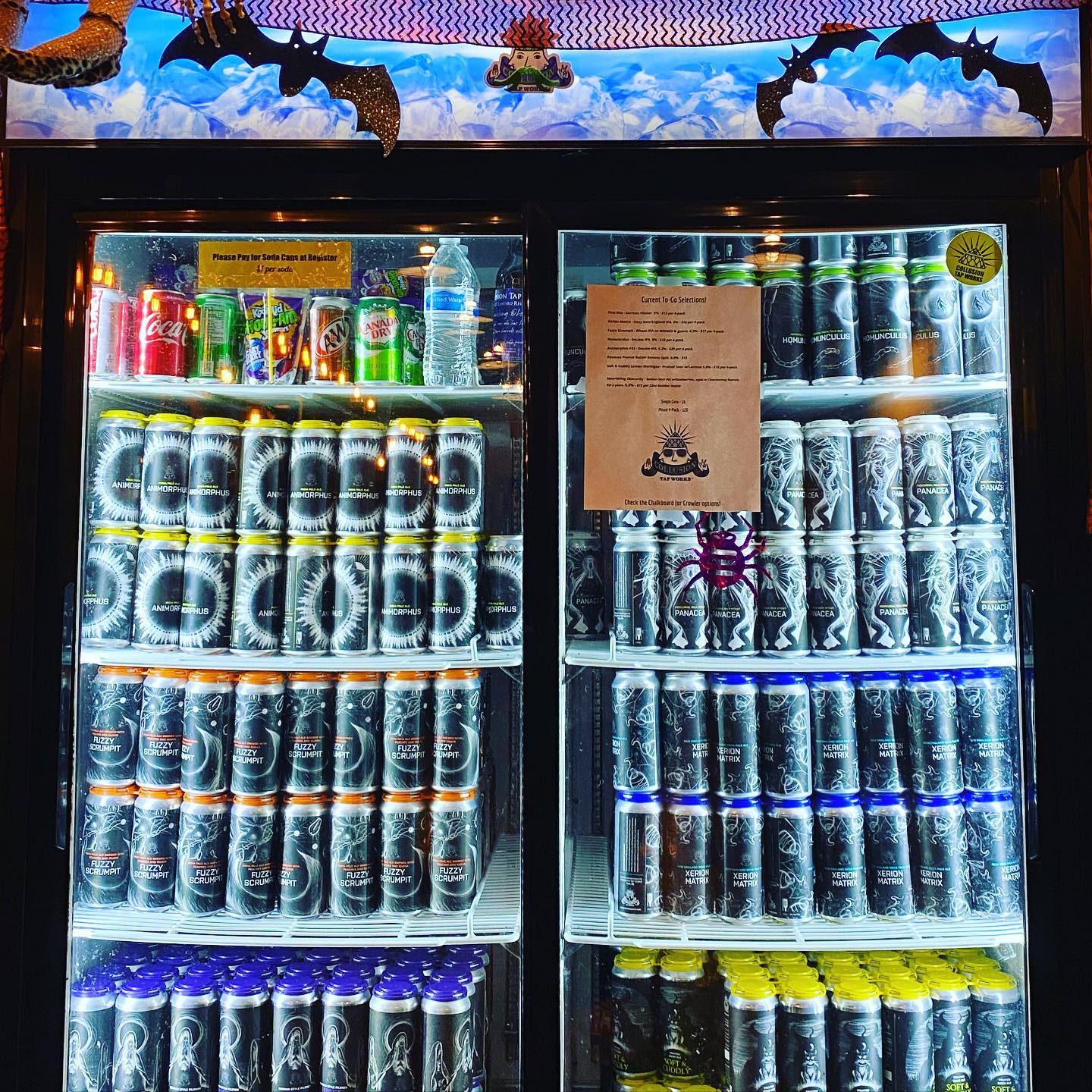 Our gift picks: 4-packs or growlers of Panacea, a peanut butter banana split milk stout that is guaranteed to wow craft beer enthusiasts with adventurous taste! Homunculus, a hazy IPA, is a crowd-pleasing pick. 
Looking for other ideas? Collusion offers a large variety of limited-edition beers during the holidays, which rotate frequently at its taproom. Gift cards and swag are also available.
How to shop:

Beer is not shipped. Head to Collusion's taproom for in-person shopping, which is open seven days a week.
105 S. Howard St., York, PA; (717) 542-1226
This family-owned and -operated brewery and pub opened in 2014 and handcrafts its unfiltered small batches on a hand-built brewing system. Its seasonally focused beers range from light to dark, malty to hoppy, and session to imperial.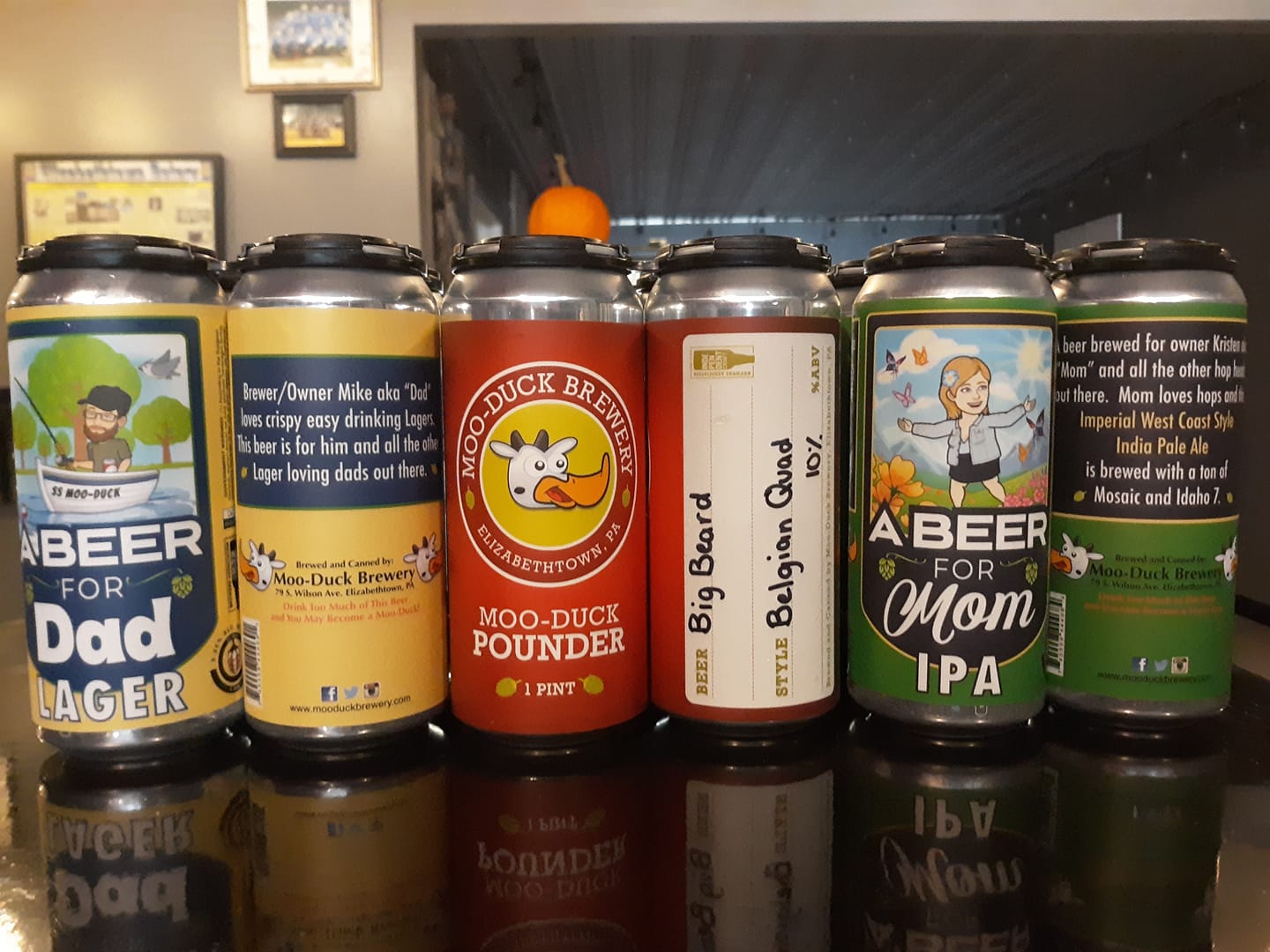 Our gift picks: Moo-Duck's December special release, Better Than a Lottery Ticket Holiday Ale, is a winter-perfect brown ale with holiday spices. Four-packs of A Beer for Dad, a classic lager, and A Beer for Mom, an imperial IPA, would make cheeky gifts for your favorite parental figure.
Looking for other ideas? Pick up a Moo-Duck gift certificate, or branded merch, like shirts, tank tops, hoodies, hats, glasses and tote bags made from used grain bags.
How to shop:

No shipping is available. Beers and swag can be purchased in-person from Moo-Duck's taproom, open Wednesday through Sunday.
79 S. Wilson Ave., Elizabethtown, PA; (717) 727-3791
One of Pennsylvania's most notable independent breweries, Tröegs was founded in 1996 by brothers Chris and John Trogner. In the years since, it has grown exponentially, brewing numerous styles of beers along the way.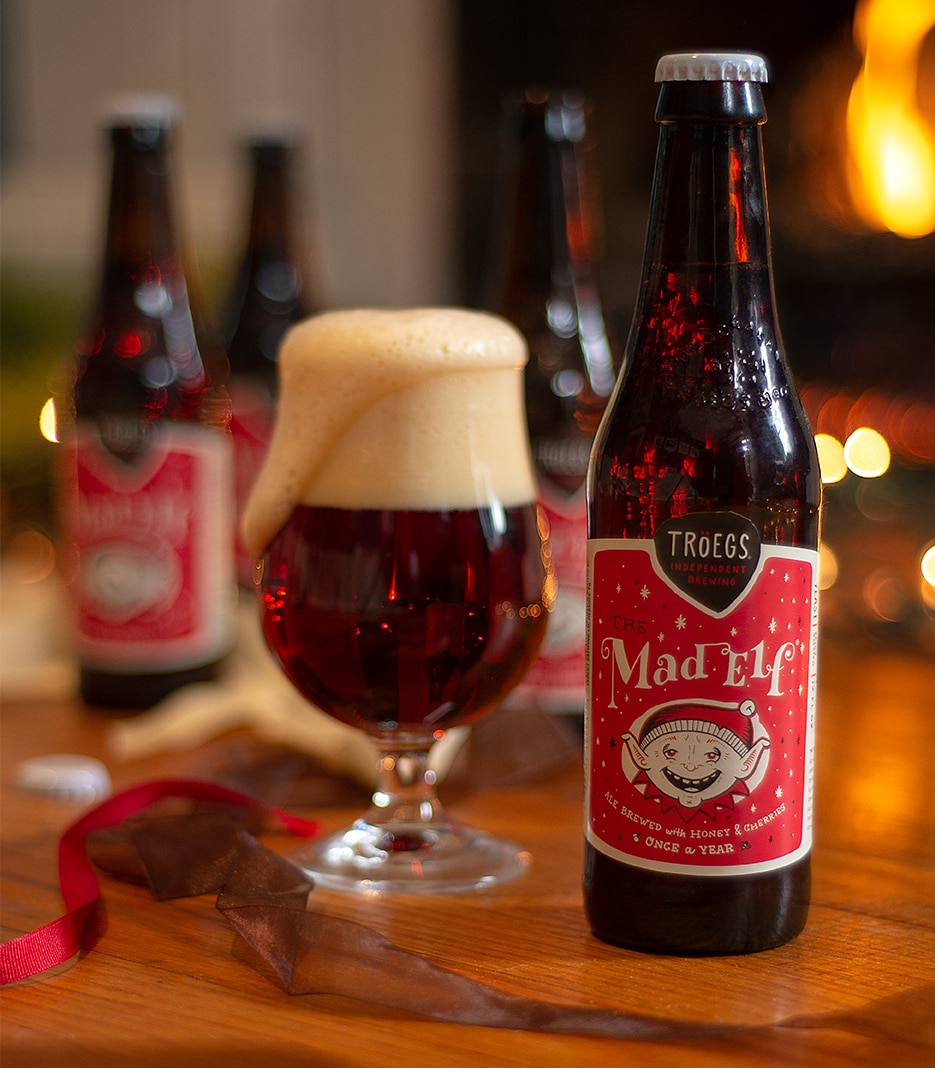 Our gift picks: Perpetual Darkness, a heavyweight 10.6% ABV hoppy, herbal barleywine is festive and fun. Of course, Mad Elf, a chocolate-y, malty ale brewed with cherries and honey, is a Christmas classic.
Looking for other ideas? Tröegs has gift cards and a huge line of merchandise available, including barware and glassware, wearables, and cute stuff for kids and pets.
200 Hersheypark Dr., Hershey, PA; (717) 534-1297
Beer, cider, wine, craft soda — Wyndridge makes all sorts of delicious beverages from its beautiful facility that's also home to a restaurant and event space.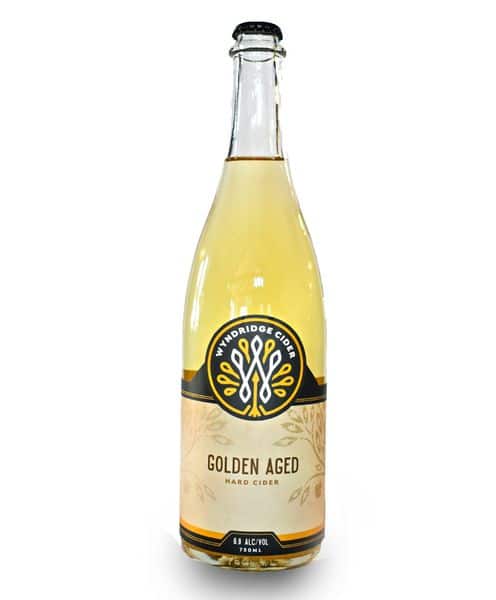 Our gift picks: Dry, tannic Golden Aged Cider is a craft cider fan's dream, made with Gold Rush apples fermented on Gold Rush and Golden Delicious skins with wild yeasts. Boreal Spruce IPA is a bright, seasonal ale brewed with spruce tips.
Looking for other ideas? Gift cards and branded merch are available, as well as a wide range of ciders, beers and canned wines.
How to shop:

Wyndridge's online shop sells and ships its ciders and sodas both within PA and to a number of states across the U.S. All products are available for in-person shopping at Wyndridge's location, open Wednesday through Sunday.
885 S. Pleasant Ave.; Dallastown, PA; (717) 244-9900
There are so many more awesome places in and around York County where you can pick up fantastic boozy gifts for the upcoming holiday season. For a full list and more info about the various trails, head to Explore York's website, or call (888) 858-YORK.
Stay informed of all the latest happenings year-round and visit York, PA on Facebook and Twitter, or download the handy Travel Guide here.
All photos:

Courtesy of the respective brands