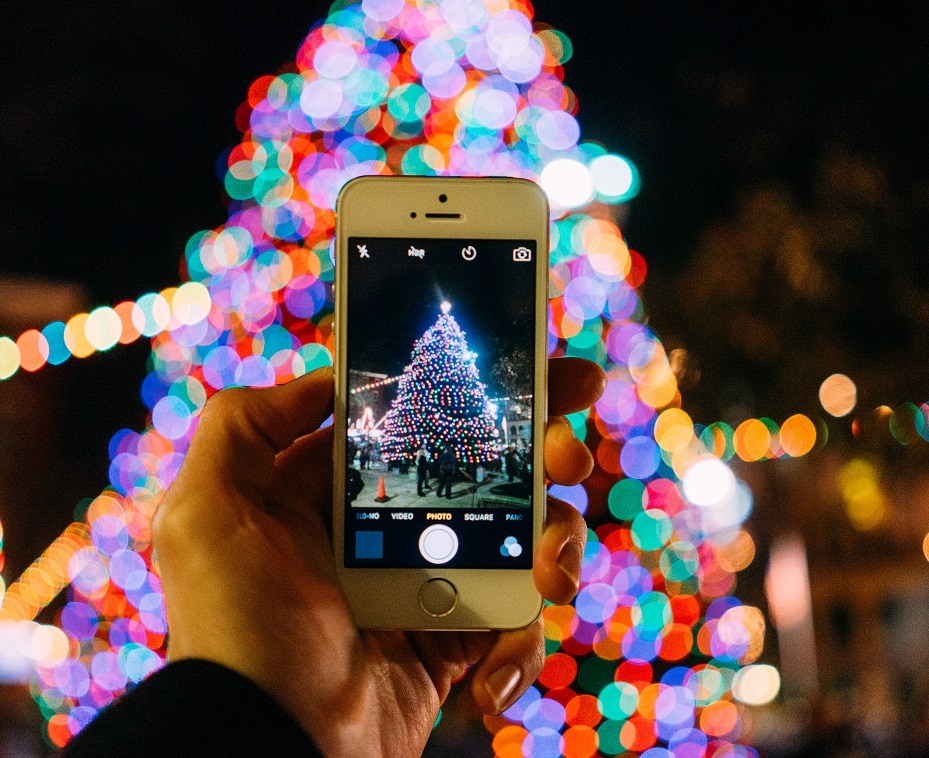 Let the magic of the holiday season create a sparkle in your eyes and bring warmth to your heart — and delectable goodies to your belly! York County, Pa. presents a calendar full of festive events: twinkling light displays, joy-filled historic train rides, entertaining shows and music and some of the best food and drink Pennsylvania has to offer. York promises that these magical holiday happenings will even get the "Scroogiest" of us into a festive mood this year.
So, grab your calendar and add these special events. Experience the enchantment that is bound to make York County your holiday-fun destination!
Seasonal Sparkle to Light Up Your Holidays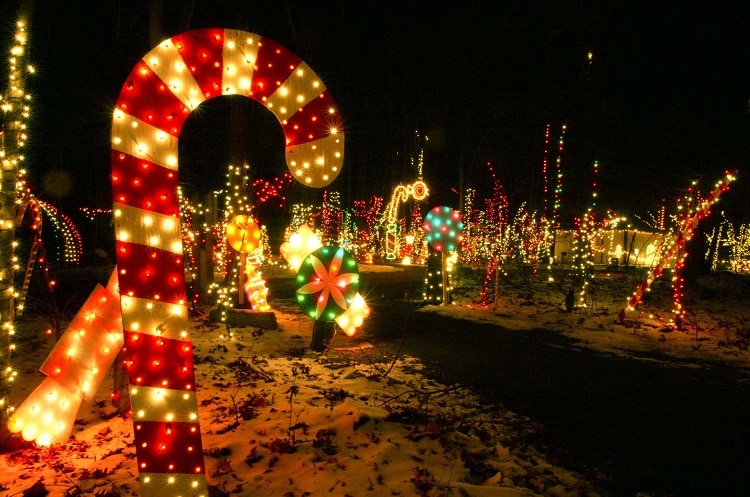 Voted one of the top holiday events in Pa., this family-friendly spectacular is sure to put you in the spirit as you sip hot cocoa, view epic indoor train displays and stroll the outdoor walking trail with over 600,000 lights. The Festival of Lights is open after Thanksgiving through the end of December: Monday–Friday, 6–9 p.m.; Saturday and Sunday, 5–9 p.m. (closed Christmas Eve and Christmas Day). Rocky Ridge County Park, 3699 Deininger Rd.; (717) 840-7440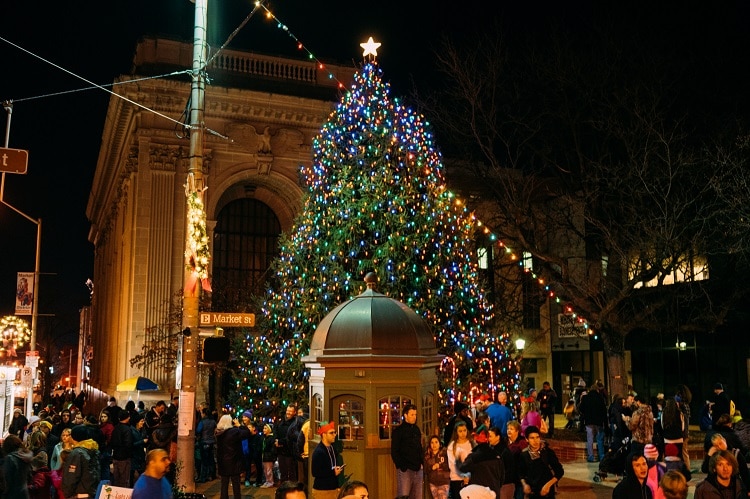 Enjoy the entire day in York on Saturday, December 2, from noon–7 p.m. Light Up York offers something for everyone, including a holiday flea market, a scavenger hunt (with prizes), tours, workshops, free continuously showing movies at the Capitol Theatre and crafts and activities for the kids, including photo ops with Santa. The day will be capped off by the traditional lighting of the York Christmas tree beginning at 5 p.m. Continental Square, Downtown York; (717) 849-2217
All, Aboard! Festive Holiday Train Trips
A holiday tradition for 170 years, the Glen Rock Carolers have been bringing its best repertoire of holiday music for your enjoyment aboard The Glen Rock Express. Get into the holiday spirit as you enjoy the train ride and listen to traditional holiday music, as well as a surprise or two. This year, the holiday train ride takes place on Sunday, December 10, at 5 p.m. This is a ticketed event with limited seating, so get your tickets now! 2 W. Main St., New Freedom, (717) 942-2370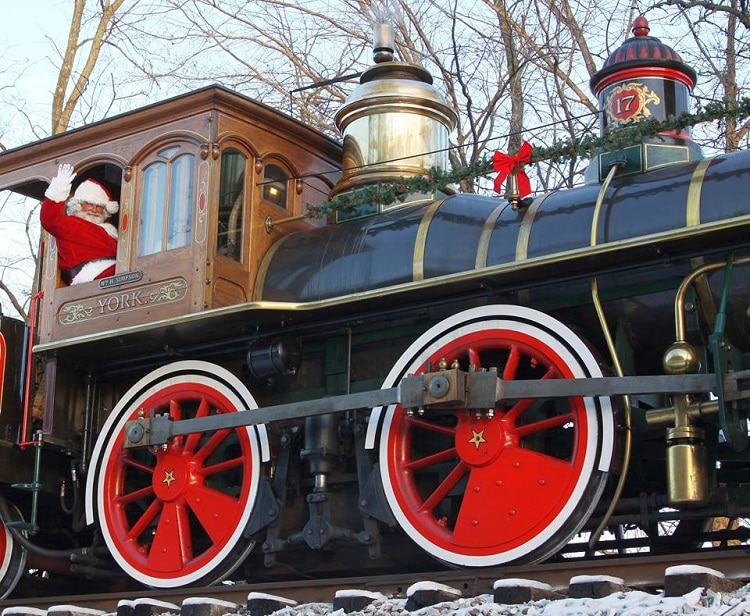 Enjoy hot chocolate, holiday cookies and a reading of "'Twas the Night Before Christmas" before boarding The Glen Rock Express. On this steam locomotive, watch the kids' eyes light up as Santa strolls through the train providing jolly laughs, traditional songs, small gifts and plenty of photo opportunities. This is a ticketed event taking place on Sunday, December 10, at 11:30 a.m., 1 p.m., 2:30 p.m., 4 p.m. and 5:30 p.m. Limited seating is available. 2 W. Main St., New Freedom; (717) 942-2370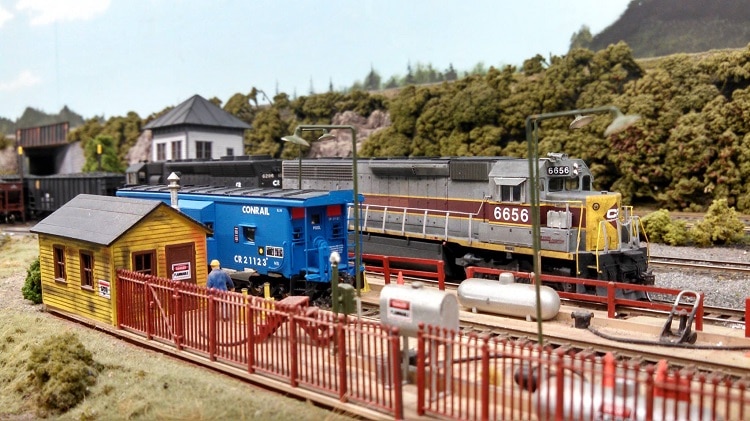 Christmas morning evokes memories of model trains circling underneath the tree, and what better way to get a behind-the-scenes look at the miniature world of railroads than at the Miniature Railroad Club's Annual Holiday Open House! Continuously evolving year after year, the layout this year includes many remodeled scenes, including the Keystone mining town, amusement park and bustling seaport. Open Saturdays and Sundays from November 25, 2017 through January 14, 2018 from 1–5 p.m. Admission is free (donations recommended). 381 Wheatfield St., York; (717) 434-4277
Honoring York's contribution to local history, the home of entrepreneur and Underground Railroad advocate William C. Goodridge will be open for tours. See period-costumed docents in holiday- and freedom-themed backdrops as you discover some of the area's fascinating past. Free admission Tuesdays and Thursdays, from November 16 through December 12, 11 a.m. until 2 p.m. 123 E. Philadelphia St., York; (717) 848-3610
Goodies and Gifts Galore!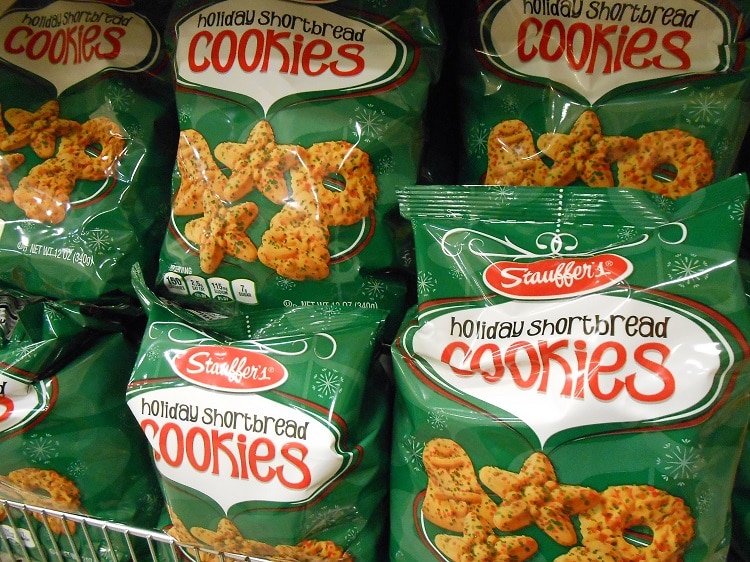 Well known for producing its "Animal Crackers" since 1871, Stauffer's Cookie Outlet makes Christmas-cookie shopping a joy with holiday-themed bags and boxes of cookie-cutter shaped delights, including decorated and chocolate-dipped stars, gingerbread and wreath shapes. Perfect to give as gifts, these cookies are even better to grab as a treat for yourself! 375 S. Belmont St., York; (717) 848-6630
The Front Porch Tea Room was built in 1869 by the Sheriff of York County at the time, Samuel Ruby. This quaint two-and-a-half-story log home will transport you back to a glorious time to celebrate the holiday season. Designed for families, this cookies-and-cocoa (tea for adults) themed gathering promises a special visit by Santa. Limited seating for this ticketed event on Monday, December 10 at 6 p.m. 25 W. Market St., Hallam; (717) 755-7510

Kick off the season browsing through greenhouses of traditional and novelty poinsettias, as well as greens, pine roping, door swags and Amish-made wreaths. Check out the acres of Christmas trees to find that perfect one for your family to enjoy, and don't forget to visit the gift shop to find something for that hard-to-buy-for friend or relative. Santa and Mrs. Claus will be making an appearance. The Open House is on Saturday, December 2, from 9 a.m.–4 p.m. 430 Indian Rock Dam Rd., York; (717) 741-2631
Entertaining Sights and Sounds
Celebrate the wonder of Christmas at this American Music Theatre live Broadway-caliber production, featuring songs, dancing and lots of holiday traditions. A brand-new cast with custom-made costumes, creative sets and the AMT Orchestra, make this a surefire family-friendly festive experience. Performances are happening now through the end of December; you can get your tickets here. 2425 E. Lincoln Hwy., Lancaster; (800) 648-4102
Enjoy the smooth sounds of jazz in the beautiful and historic conservatory of the Eichelberger Performing Arts Center on Tuesday, December 12, at 7 p.m. Accomplished musicians Andrew Neu, Paul Bratcher, Rob Cochran and Lew Leabman join Dave Stahl in this emotional and creative live performance that will get your toes tapping and your head swaying with the music. At the event, light fare, beer and wine from local restaurants will be available for purchase. This is a ticketed event and seating is limited. 195 Stock St., Hanover; (717) 637-7086
Join in on the spirit of the holiday season with your neighbors and friends at the St. John's Blymire United Church of Christ as the Dallastown Area High School string ensemble and chorus combine talents for this very special Christmas Concert. The concert takes place on Friday, December 15, at 7 p.m. Admission is free and there will be plenty of on-site parking. 1009 Blymire Rd., Dallastown; (717) 244-0655
Ho, Ho, Ho: Holiday Spirits, Wine and Happy Hours
The energetic pace of the holidays always seems to require extra stamina. Maintain your endurance than by indulging in a few local libations and tasty dishes at The Left Bank, Victor's Restaurant, York Blue Moon or Midstate Distillery.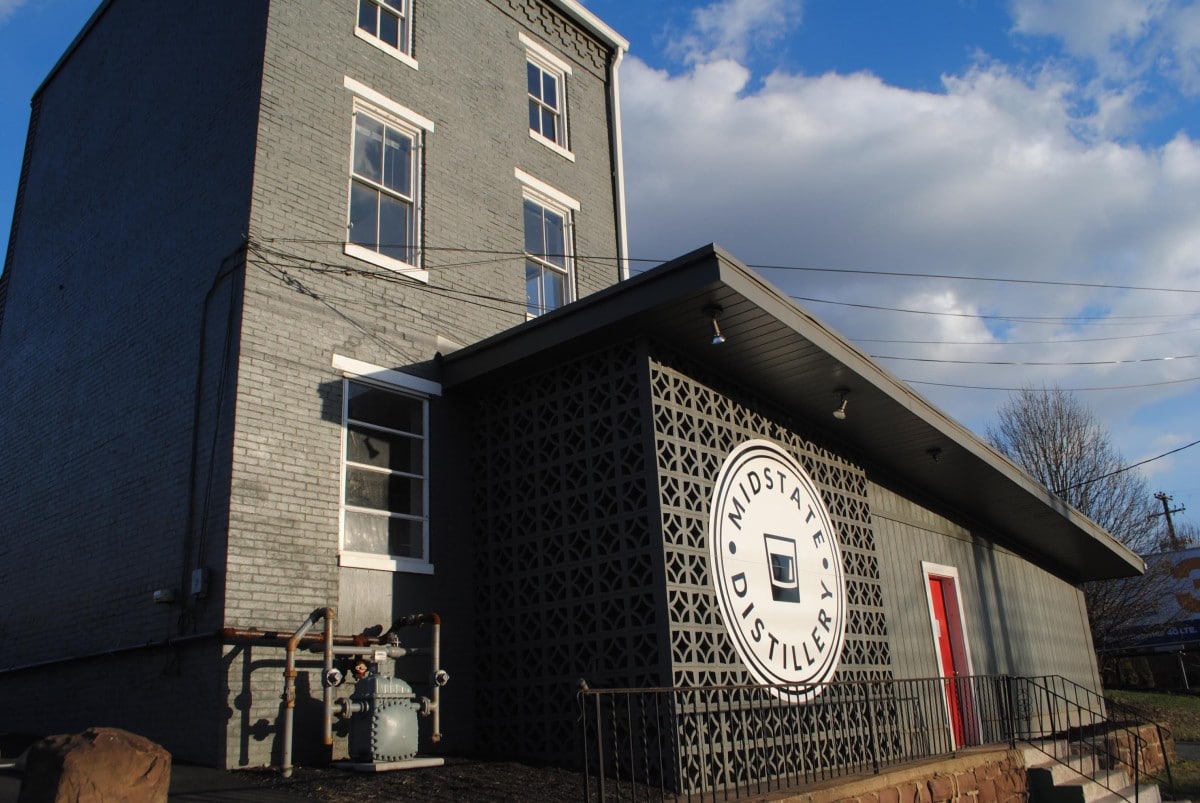 Or, maybe you want to pop a celebratory cork with some of York's local wine events? Don't miss the Holiday Wine Dinner and popular Fireside Saturdays with live music at Naylor Wine Cellars, or Sunday School at The Handsome Cab to learn the latest about South African wines.
Better yet, why not turn your excursion into a whimsical weekend getaway and take advantage of packages and special offers at one of York County's premier hotels or bed and breakfasts? Stop into one of the Visitor Information Centers or call (888) 858-YORK.
Stay informed of all the latest happenings year-round and visit York, Pa. on Facebook and Twitter, or download the handy Travel Guide here.
Poinsettia photo:

Bigstock

Midstate Distillery photo:

Morgan Paese

Train photo:

Steam Into History

All other photos:

York County CVB