Now that summer's over, are we ready to stop eating ice cream? No way! If you're on team ice-cream-all-year, be sure to check out Ardmore's new scoop shop, Parlour.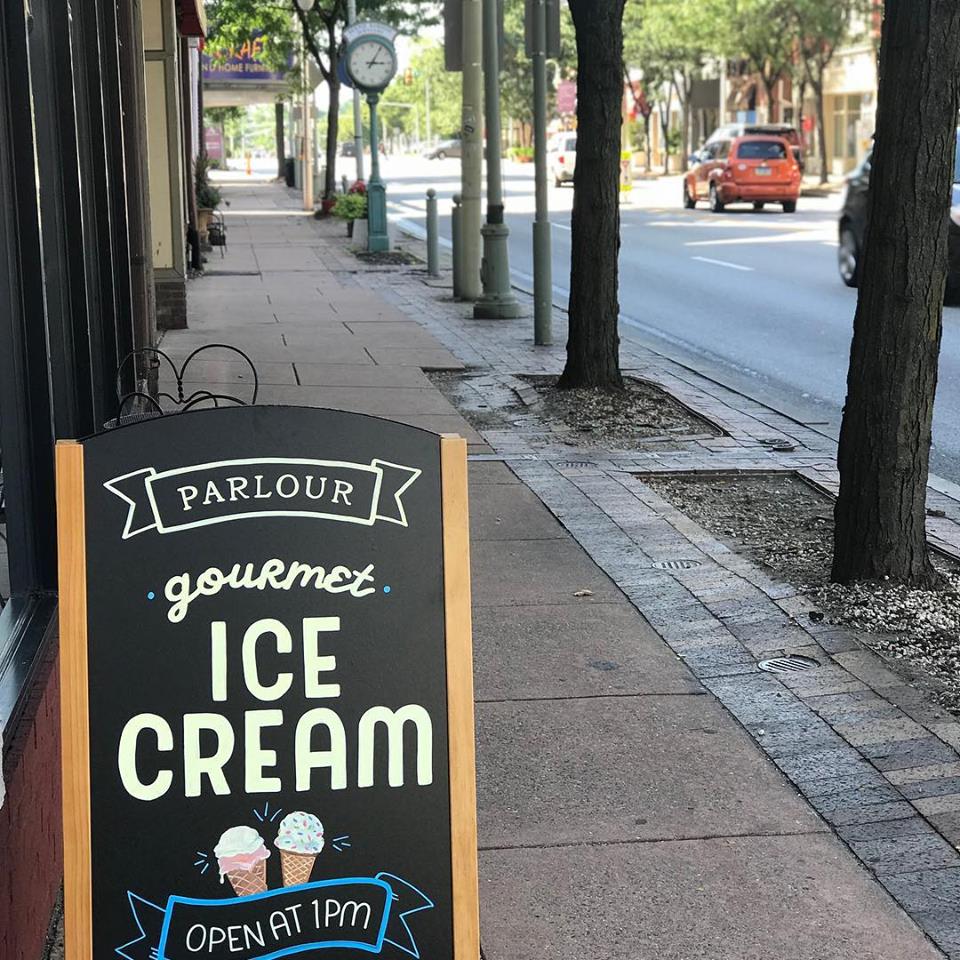 Tucked into the former Pala'a space (which closed back in May) on Lancaster Ave., this comfy, family-friendly spot will be open 12 months a year, offering 24 delicious flavors from Nelson's Ice Cream, based in Royersford, Pa. For guests with allergies or food sensitivities, Parlour also offers popsicles from Kennett Square-based Mompops. These special popsicles are dairy-, gluten-, and peanut/tree-nut-free and kosher. Also, Parlour has just added a dairy-free sorbet to the menu and is on the hunt for a suitable dairy-free ice cream to add, as well. Eventually, Parlour may make a few of its own ice cream flavors, but as its kitchen doesn't have an oven or stove, it's outsourced ice cream sandwiches from iSwich, an artisanal brand from West Chester.
Of the 24 flavors of ice cream, there are the standards, as well as seasonal flavors, like pumpkin (available now) and eggnog and peppermint, coming in winter. Some customer favorites, so far, have been graham slam, cinnamon caramel swirl and mint cookie crunch. Parlour offers fun specials, like $1 mini cones (a very popular choice for kids), a "flight" of four $1 mini cones, and free toppings on Eagles' game days.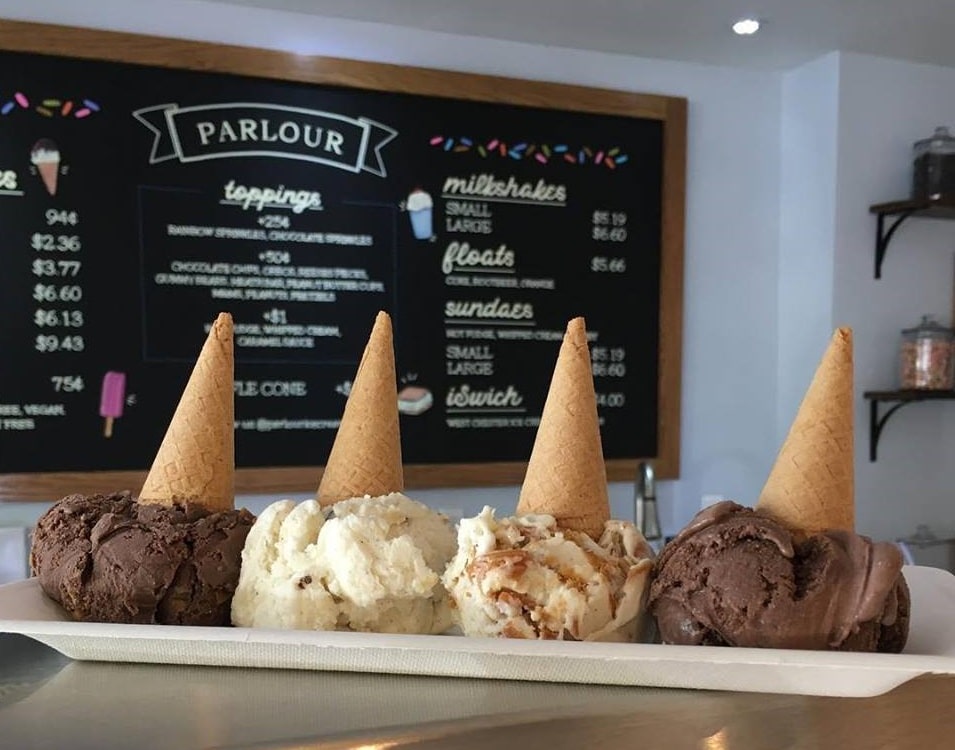 Parlour's founding partners, K.C. Giese and Walter Lenhard, both grew up in the area and always felt like an ice cream shop was missing from the local food scene. Both of them have financial backgrounds but no professional culinary experience.
"We're both entrepreneurial and have talked about opportunities that might be out there. [Ice cream] is something we love on our own, and are hopefully providing something that people want," Giese notes. "People have been walking in and saying, 'We've been waiting for an ice cream shop in Ardmore for years!'"
For now, Parlour is open seven days a week, Sunday through Thursday from 1 p.m.–9 p.m. and Friday and Saturday from 1 p.m.–10 p.m. Giese shares that there will be reduced hours during the winter, probably starting in the beginning of December and lasting through end of February. Keep an eye on Parlour's Facebook page for more info.
Find Parlour at 18 W. Lancaster Ave. in Ardmore; phone: (610) 649-5100.
Photos:

Parlour Ice Cream