Do you have restaurant news from your community to share? Hit us up!
Sour beers? Donuts? Wood-fired pizza? All of this and more is coming to a community near you, as new bars, restaurants and cafes announce plans, grand openings and upgrades. Read below to find out about the freshest restaurant news from across Pennsylvania:
Harrisburg
Right on Reily, a cafe with a focus on vegan, vegetarian and gluten-free dishes (though it serves meat and dairy, too) opened for business in late July in Midtown. Owner Dylan Simon, a Harrisburg-native and restaurant industry pro, founded the 45-seat, BYOB bistro to share his love of good food. The cafe uses fresh, local ingredients and serves coffee from Elementary Coffee Co. Sustainable energy sources, an educational partnership with the Harrisburg school district, and collaborations with other local businesses further prove Simon's commitment to keeping it local. 263 Reily St., Harrisburg; (717) 695-6296.
Jenkintown
Keep, an American bistro and BYOB, will open this fall in Jenkintown in a pretty, light-filled space on York Road. With owners Chef Mike Jenkins and Melody Lauletta, we're betting this approachable and charming space is just what the neighborhood needs! 417 York Rd., Jenkintown; (215) 277-7947.
King of Prussia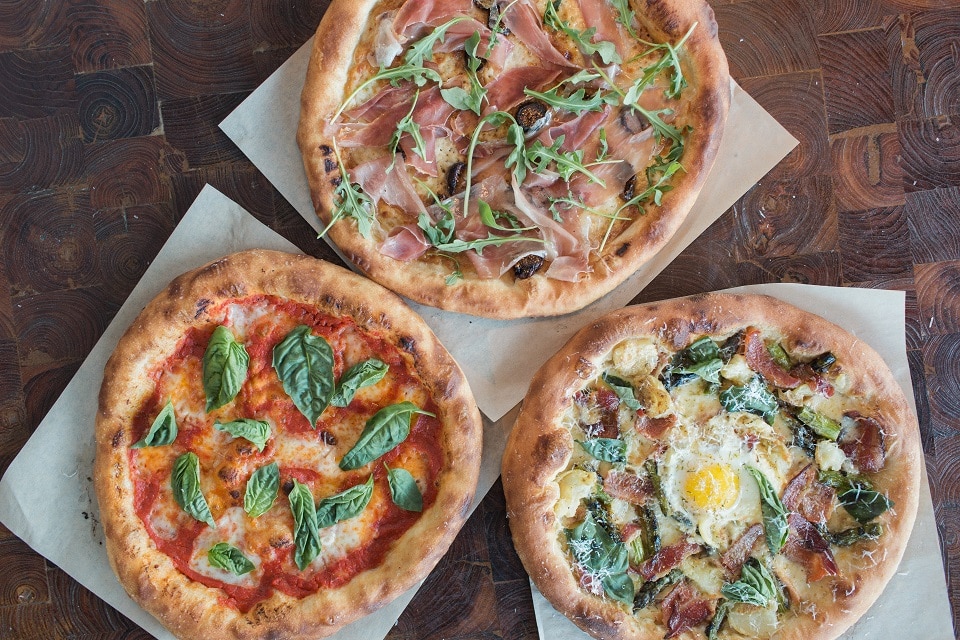 North Italia, a modern Italian restaurant concept, is gearing up to open in King of Prussia Mall. We announced this new project from restaurateur Sam Fox back in March, and now we're able to share the news that it has set an official opening date of October 3. The 7,685-square-ft. space will be located on the lower level of the mall's new corridor expansion, and will mark the chain restaurant's Pennsylvania debut. North Italia in KOP will be open for lunch, dinner and weekend brunch, with hand-made pasta, pizza and seasonal specials on the menu. Think: proscuitto pizza with mission fig, goat cheese and arugula and grilled branzino with cipollini onion, fennel, broccolini, farro, lemon and butter. At brunch, expect a balance of sweet and savory, with dishes like Nonna Casserole's, lemon donuts and granola parfait.
With a full liquor license, North Italia KOP will also offer handcrafted cocktails, wine and local craft beers. At happy hour, look for signature specials, like the Bottle & Board: a pizza, bruschetta or Chef's Board paired with a bottle of red or white wine. Stop by starting October 3 to check it out! 350 Mall Boulevard, Suite 1000C, King of Prussia.
Lehigh Valley
Tacos Y Tequila, a popular spot in Easton for Mexican fare, will open a second location in Allentown in the former Centro space. Known for its great Taco Tuesday specials, its craft beer and tequila programs and authentic food, this should be a great addition to Allentown's dining scene. The opening is expected in mid-September. 530 Hamilton St., Allentown.
Mechanicsburg
Mellow Mink Brewing, a sour and farmhouse-focused craft brewery and taproom, will celebrate its grand opening over Labor Day weekend. Stop by this beautiful new spot in Mechanicsburg to sample innovative beers, like Horse Divorce (a wild farmhouse table saison) and Superfruit Tapestry (a blonde sour ale with raspberries and passion fruit) on Friday, August 31, from 4–10 p.m., Saturday, September 1, from 2–10 p.m. and Sunday, September 2, from noon–6 p.m. In addition to the beers, Mellow Mink's taproom offers house-made sparkling waters and sodas on draft, locally sourced wines and spirits, and a BYO-food policy, so plan to tote along some snacks or order delivery from one of the restaurants nearby. 4830 Carlisle Pike, Mechanicsburg; (717) 693-7687.
Milton
Chef's Place is an educational kitchen in the Milton Moose Family Center, which will give up to 75 teenagers and young adults opportunities to learn about careers in the food service industry. It's set to celebrate its ribbon cutting in mid-September. The newly renovated space will be managed, staffed and operated by the teens as as a mock business (including a functional commercial kitchen), and it will be a place for out-of-school-time activities. Features will include a menu with healthy items, a large-screen TV, a regulation-size shuffle board, and the aesthetic will be inspired by a 1940s Art Deco motif with Chef Boyardee historic archives and memorabilia on display (Ettore Boiardi, a.k.a. Hector Boyardee, started the company in Milton in 1937). Furthermore, the space will host free meals in partnership with a food pantry, an incubator space for local businesses and a garden. 139 S Front St., 2nd Floor, Milton.
Pittsburgh
Fish nor Fowl, a swanky New American bistro, opened for service on Thursday, August 23. Its menu is divided into different environments — Water, Field and Farm — with rather intellectual cocktail pairings suggested with each section. No plain old gin and tonics here: Think more along the lines of "gin, quinine, pine, tonic water, grapefruit, juniper, lavender" or "scotch, amaro, smoke, maple egg white, vegetable ash." Along with the craft cocktails, there are impressive wine, beer and digestif selections and some delightful-sounding desserts, like zucchini bread with summer berries, vanilla custard, pecan, caramel and candied zucchini blossoms, to boot. The food is intentional and seasonal, so don't expect the grilled peaches with roasted endive, molasses, black pepper, fowl and borage flowers to stick around past the fruit's summer prime. Reservations are only available for parties of six or more; Fish nor Fowl is open Thursday through Saturday from 5 to 11 p.m., and Sunday and Monday from 5 to 10 p.m; closed Tuesday and Wednesday. 5523 Penn Ave., Pittsburgh; (412) 460-4644.
Also in Pittsburgh, the folks behind the Duncan Street Dinners supper club recently announced that they will be opening a sandwich shop in Millvale. While its website says that the shop will be open in "late August or early September," a set date hasn't been shared yet. Stay tuned for more info soon! 543 North Ave., Pittsburgh. 
West Chester
Does West Chester have room for more crazy-good donuts? We're guessing yes! After the exciting announcement earlier this summer about Fractured Prune Doughnuts opening in Bradford Plaza, we're excited to follow up with news about even more donuts!
Later this fall, Duck Donuts, a national franchise of made-to-order donuts, will open a 1,275-square foot shop in West Chester in the Shoppes at Dilworthtown Crossing.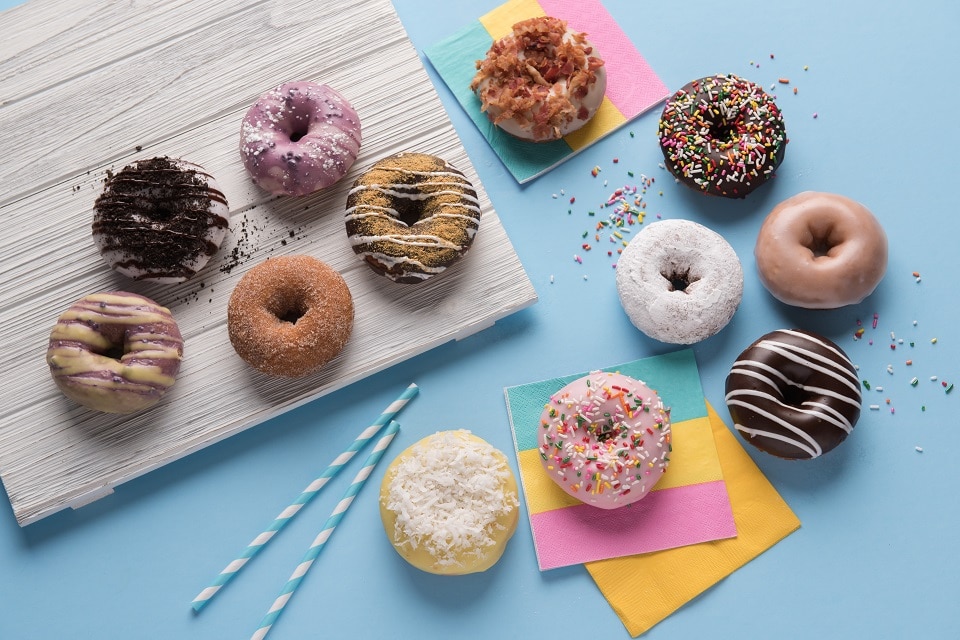 Duck Donuts, the fastest growing donut shop in the country, has a few other locations in Pennsylvania, including King of Prussia, Allentown, Mechanicsburg, Lancaster, State College and another soon-to-open spot in Collegeville. The popularity of Duck Donuts is owed to its fabulous featured donuts, like maple with chopped bacon, lemon icing with shredded coconut, and vanilla icing with Oreo crumbles and hot fudge. There's also an option to order bespoke made-to-order donuts, starting with a fluffy vanilla cake donut and your choice of coating, toppings and drizzles.
Duck Donuts also serves fresh coffee, iced coffee, hot chocolate and espresso drinks, as well as donut breakfast sandwiches and donut sundaes! Stay tuned for more info on this exciting new addition to West Chester's food scene! 1371 Wilmington Pike, West Chester.
Feature photo:

Duck Donuts