There are a lot of ways to put together a holiday spread: Some families prefer a whole turkey or goose as the centerpiece, while others go for a ham or a meat-free alternative. There are infinite kinds and combinations of side dishes to include, from traditional homestyle classics, like potato stuffing and John Cope's Dried Sweet Corn, to simple roasted veggies, to comforting, creamy gratins. In fact, one of our favorite things about holiday dinners is how personalized they are to the customs, culture and taste of the host.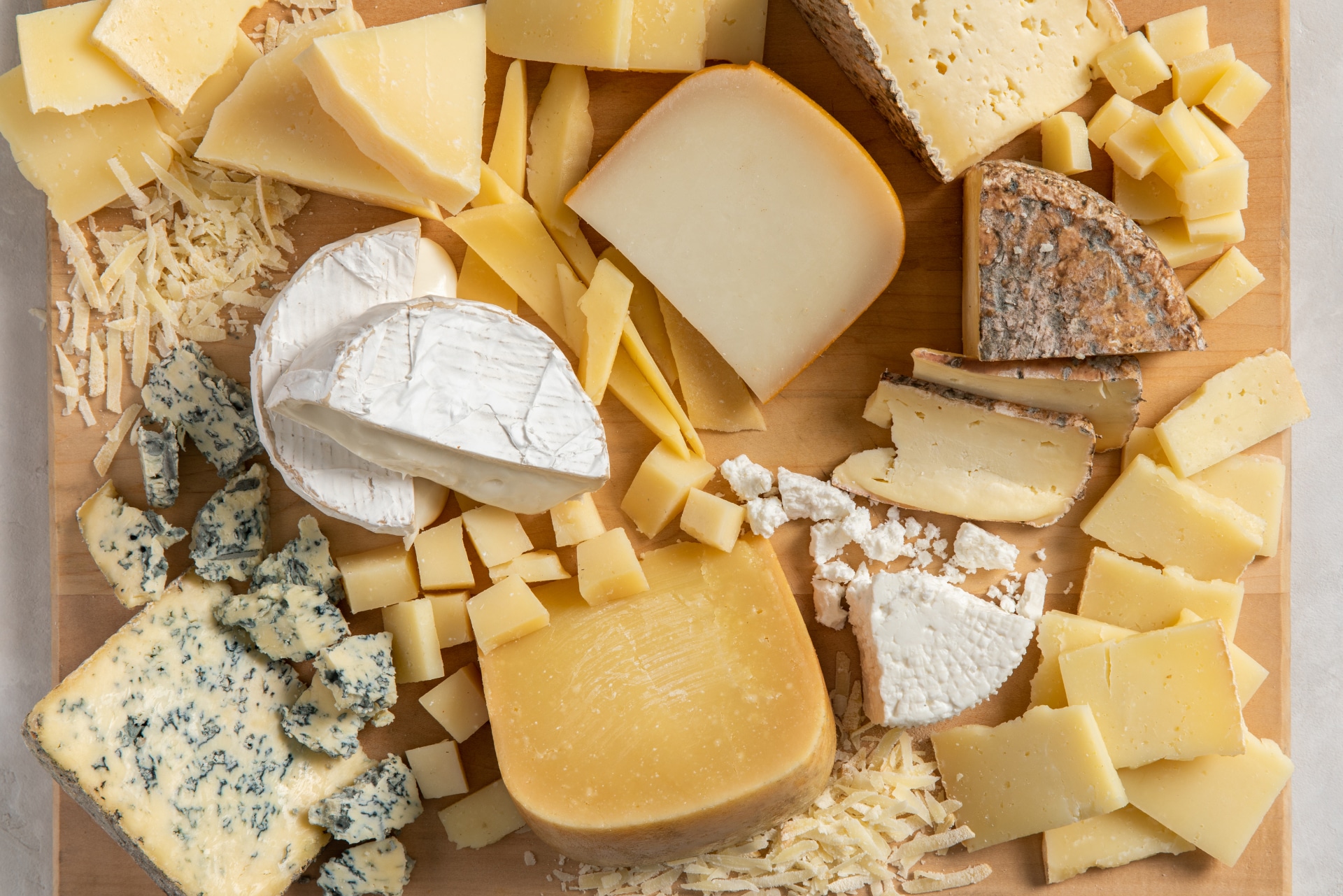 But one food is non-negotiable during the holidays in our book, and that is cheese. Whether it's the main attraction of an epic snack plate during an at-home happy hour, a creamy wedge served with fruit for dessert, or some humble curds and crackers for a midnight snack, no holiday meal is complete without cheese. And because special meals are no time for ordinary cheese, we suggest you go for the good stuff: local, artisan Pennsylvania cheese!
There are so many delicious options to choose from, from all across the state, but we've found five PA cheeses that are especially holiday-ready: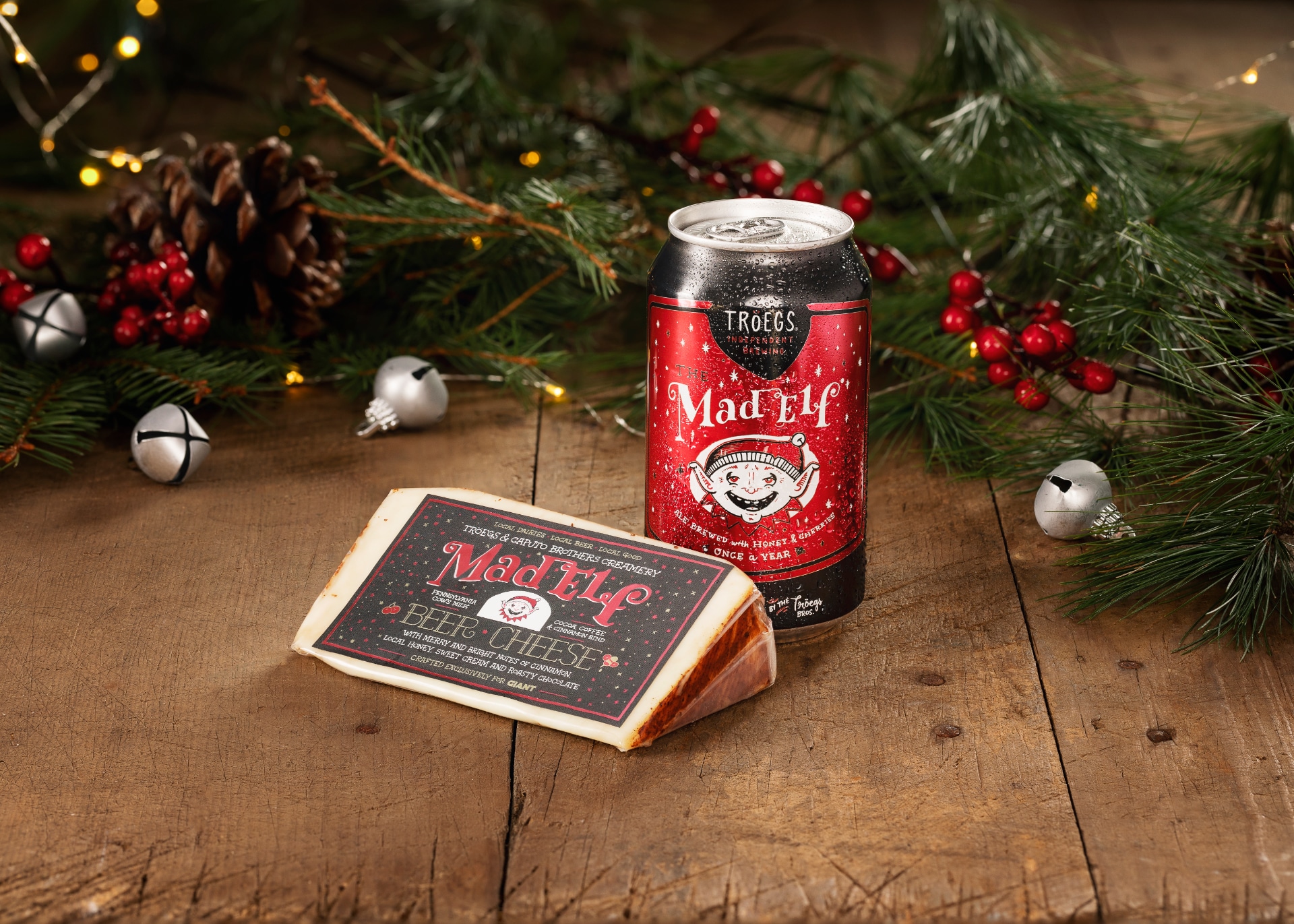 Troegs & Caputo Brothers Creamery Mad Elf Beer Cheese: Beer and cheese are best culinary friends, and we love seeing them wrapped into the same product! This collaboration holiday cheese between Caputo Brothers Creamery (Spring Grove, PA), Tröegs Independent Brewing (Hershey, PA) and The GIANT Company, is bound to boost the festive vibes around your holiday table. Mad Elf, which has a devoted cult following among local beer nerds, is an 11% ABV Belgian-style red ale with notes of cherries, cinnamon and chocolate. This cheese is born by first marinating cow's milk curds in a pool of the Mad Elf. It's then aged with a cocoa/cinnamon/espresso/beer rind. The finished cheese, which is made with 100% milk from PA dairy farms, is a sweet, savory, boozy wedge, with notes of cinnamon, local honey, sweet cream and roasty chocolate. You can buy Mad Elf Beer Cheese directly from Caputo Brothers' online shop.
Clover Creek Cranberry Christmas is a cozy, festive seasonal cheese that this Williamsburg, PA creamery releases each winter. Mild cheddar is given a dose of cheer with the addition of dried cranberries, orange juice, cardamom and vanilla. These ingredients make for a delicious salty/sweet/snacky combo that would make a really unexpected and delicious addition to a cheese plate or grilled cheese! Cranberry Christmas is available November through January — grab a wedge or two via Clover Creek's web shop.
Holiday feasting is all about lavish, luxurious foods, and nothing fits the bill better than a super-creamy bloomy rind cheese. Calkins Creamery Noblette, a cow's milk brie-style cheese is quite buttery indeed. The powder-white rind gives way to a dense, rich center, just begging to be slathered on a piece of baguette with a swipe of local honey. Calkins Creamery is an award-winning artisan cheesemaker in Honesdale, PA.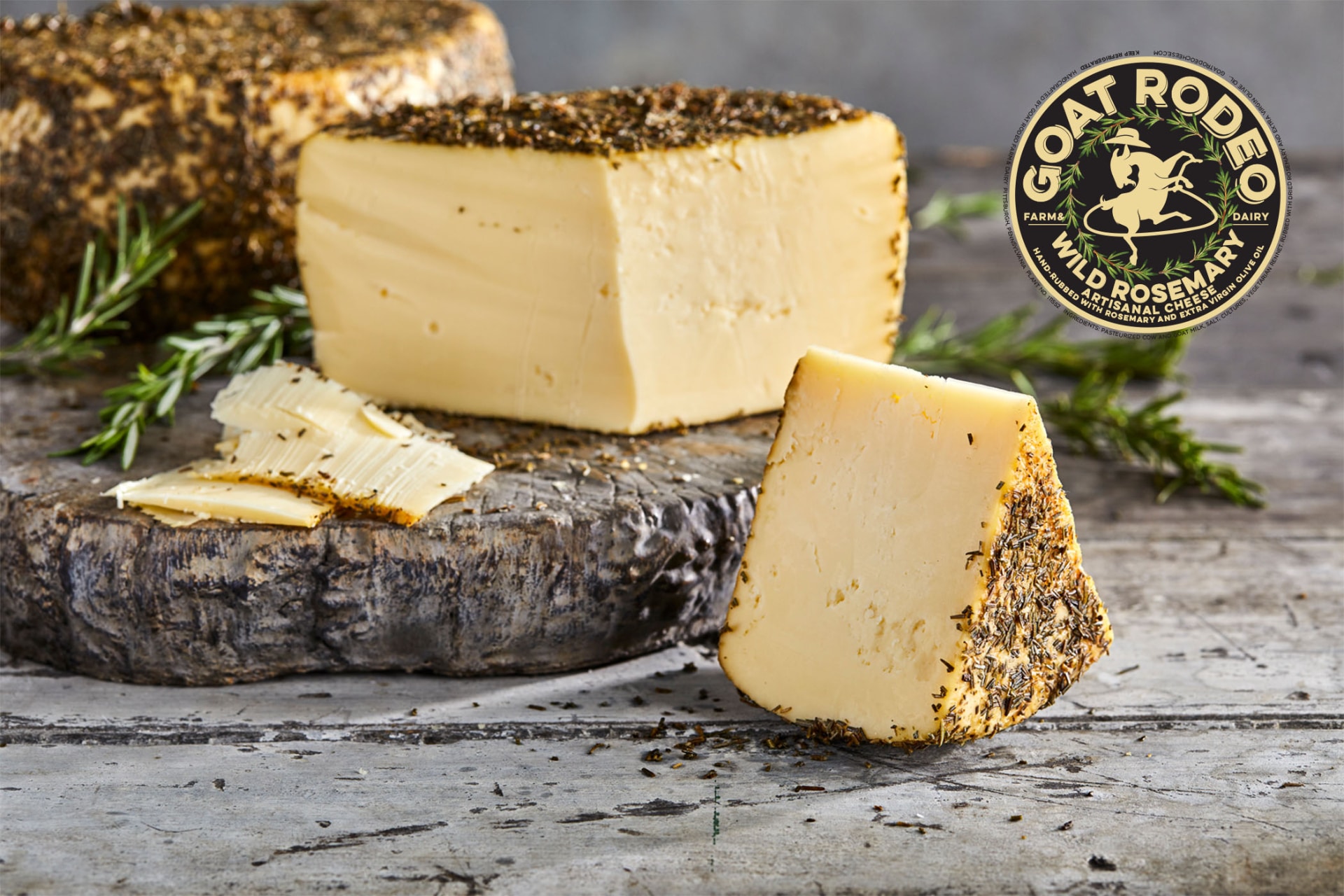 Aromatic, hearty herbs evoke walks through winter wonderlands, and we love bringing those flavors to the holiday table. Goat Rodeo Wild Rosemary combines the woodsy flavors of rosemary with artisanal mixed milk cheese made from farm-fresh milk. The hand-pressed cheese is soft and supple with the addition of olive oil and a rind speckled with dried rosemary and extra-virgin olive oil. Wild Rosemary is so good, it took home first place in the "Flavored Cheese" category at the 2020 PA Farm Show! Pick up a piece, ranging in size from a half-pound to a full wheel, via Goat Rodeo's website.
Because it pairs so beautifully with indulgent nibbles like candied pecans, chocolate and spiced jams, blue cheese has a very holiday feel to it. No need to look across the pond for a Stilton-style blue! Try Blue Bell from Valley Milkhouse in Oley, PA. This rustic raw milk blue cheese boasts sharp and complex flavors and a rich, fudgy texture. It makes an incredible final bite of a meal, with a glass of sweet wine, pommeau or sherry alongside it. Find a retailer near you by using the search tool Valley Milkhouse's website.
What are your favorite local cheeses to include with your holiday meals? Let us know in the comments here or on the PA Eats Facebook page!