What makes a food "comfort food"? It it simply a dish that's warm and heavy on the carbs — something to tuck into when you're wearing soft pants? Perhaps, but for many of us, true comfort foods go well beyond fun indulgences like pizza and cheeseburgers, and extend deep into the psyche, reminding us of childhood and places that feel safe and homey. For many Pennsylvanians, Dutch Stuffing (sometimes called Amish Stuffing) is one of these foods, evocative of grandparents and holidays and the feeling of pleasant satiation around a crowded table. And like many comfort foods, it might not read as terribly exciting at first; a casserole is, after all, a kind of jumble of ingredients and textures. But digging into a warm serving of Dutch Stuffing, with tender chunks of bread melding into creamy mashed potatoes, flecked with savory herbs and enriched with plenty of butter and milk, is a one-of-a-kind experience.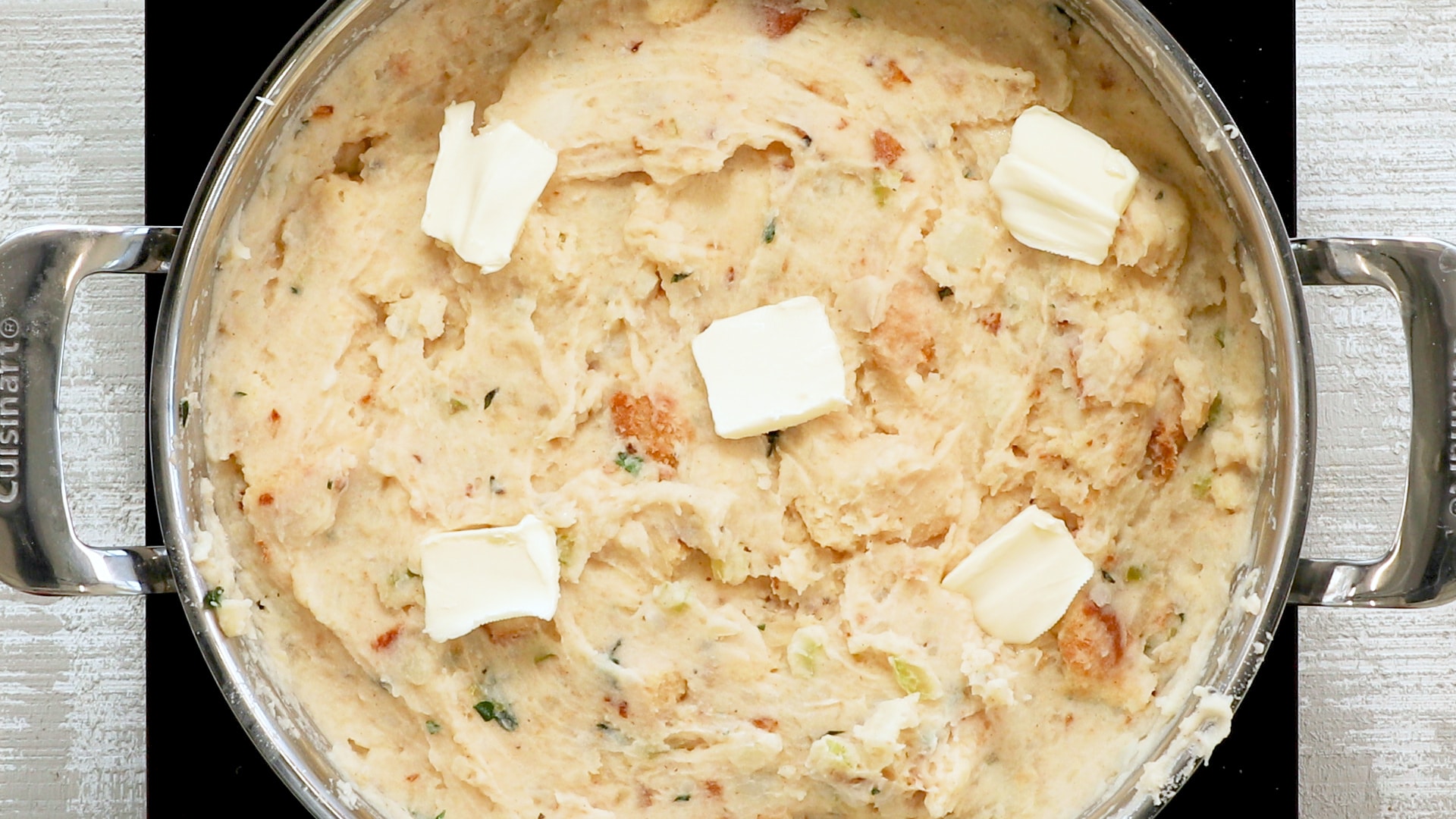 While a familiar and welcomed site on PA dinner tables, Dutch Stuffing was once a popular dish in the food culture which sprung up around Reading, PA in the mid-19th century. At that time, Berks County at large was a fertile and thriving wine region, established by German immigrants, and Reading became one of the top summer resort destinations in the country. In his book, which explores this period of Pennsylvania's history, Philly-based food writer Mike Madaio discovered that Dutch Stuffing was served at some of the most poplar wineries in the area, often alongside rabbit and other game. It's also a wonderful accompaniment with chicken and turkey, and if it's not already part of your family's Thanksgiving tradition, why not add it to the table this year for a bit of local flavor?
Check out our video for the technique, then head here for the full recipe for Dutch-Style Potato Stuffing!