Hops & Vines for Hunger is back for a third year! This popular fall fundraising campaign is a collaboration between PA Eats, Feeding PA, Breweries in PA and breweries and wineries across the Commonwealth. Throughout November long, you can visit any of the participating business to help raise funds to support Feeding Pennsylvania's 9 member food banks and the nutrition education resources created by PA Eats.
Every participant can be found in this helpful map, compiled by Breweries in PA:
We're also sharing all of the involved breweries and wineries, and what their specific fundraising strategies are, organized by region. Below, find the Hops & Vines for Hunger businesses in Central and Western PA — for Eastern and Northeastern PA, head here!
Western PA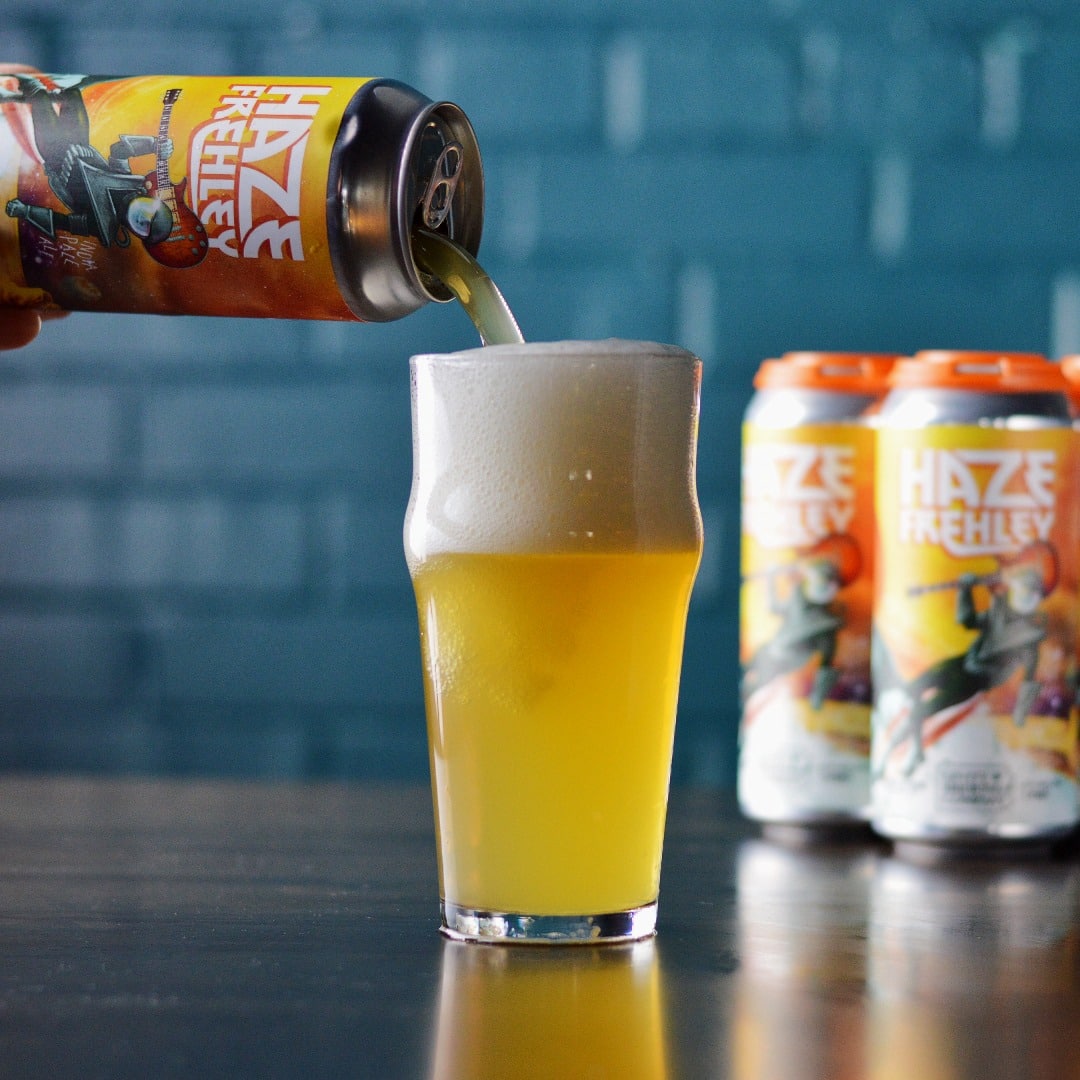 Levity Brewing Co.: Levity Brewing Company is a brews serious beer for the light at heart. Founded by passionate beer enthusiasts, its mission is to craft exceptional brews with a playful touch. At Levity, the focus goes beyond just great beer, with a menu featuring a wide array of delicious and locally sourced food offerings. Levity also prides itself on fostering a welcoming atmosphere that brings people together. Whether you're a local or a visitor, Levity Brewing want to be everybody's favorite neighborhood brewery!
H&V4H Participation: Levity will be encouraging customers to round up their bills to the nearest dollar.
1380 Wayne Ave., Suite A, Indiana, PA: (724) 427-5665.
Stick City Brewing Co.: This family and brewer-owned and operated brewery provides an inviting, comfy and family-friendly atmosphere where locals and craft beer fans enjoy high-quality, fresh beers. The Stick City Beer name and logo celebrate the wild and natural areas where many recharge away from everyday life's complexities, both in their own backyard and further abroad.
H&V4H Participation: Stick City Brewing Company will be donating a portion of sales throughout November to Hops and Vines for Hunger.
109 Irvine St., Mars, PA; (724) 687-7849.
Central PA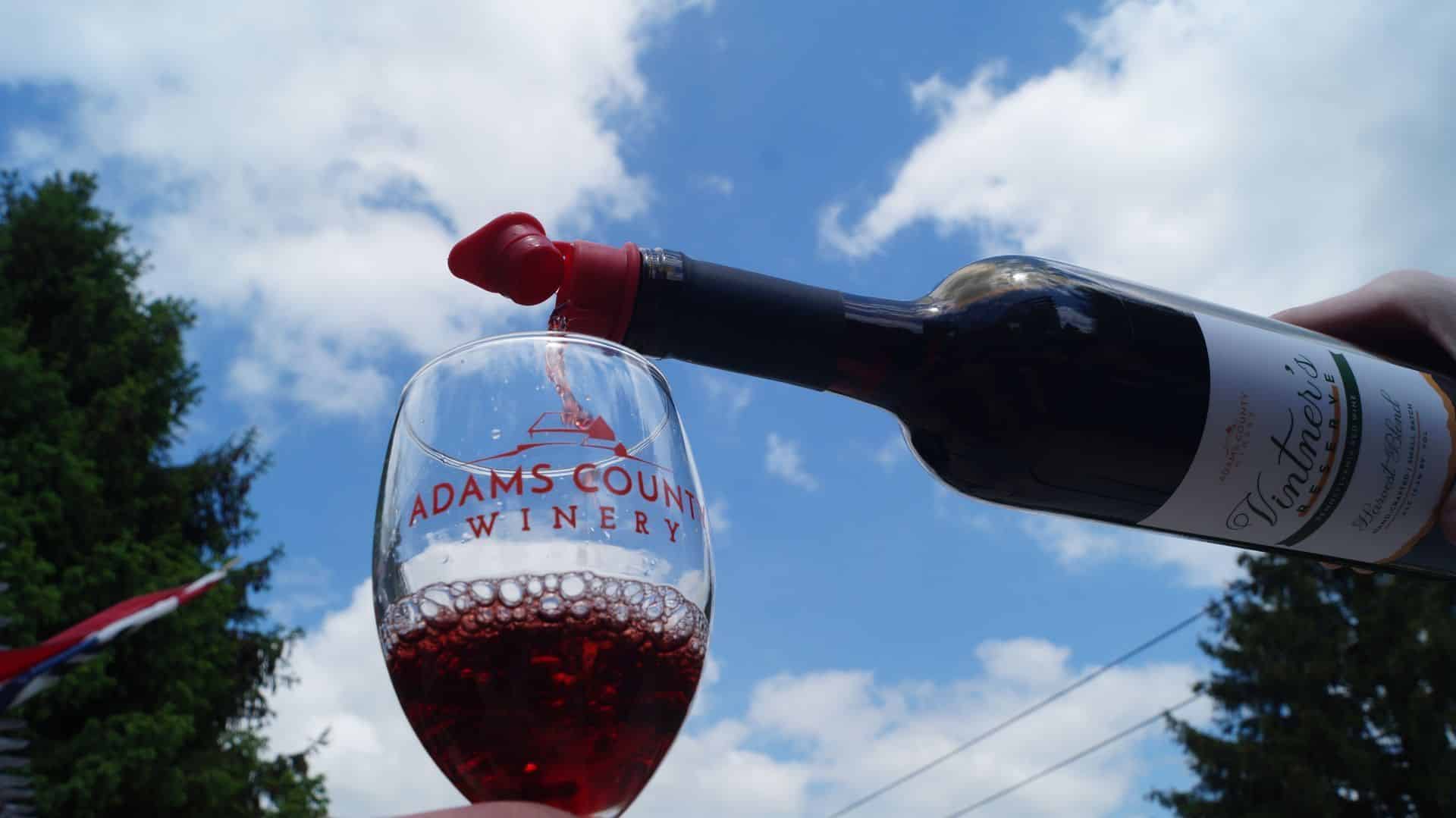 Adams County Winery: Adams County Winery is currently Pennsylvania's fifth-oldest operating winery, as well as the Gettysburg area's original winery! Since 1975, it's been producing wine in an 1860s registered historic PA bank barn on its property that sits on 75 acres of rolling hills and farmland. Adams County Winery is the 10-time winner of Best Winery in the Gettysburg's Greatest Awards and is a great spot to gather with friends and enjoy a glass of PA-made wine.
H&V4H Participation: Adams County Winery will be offering a Hops and Vines Autumn Apple Sangria (November 1 through 15) and a Hops and Vines Thanksgiving Sangria (November 16 through 30). The drinks will be $12, with $2 donated from each sold, and will be served in an Adams County Winery souvenir mason jar which guests will be able to keep.
251 Peach Tree Rd., Orrtanna; (717) 334-4631; 25 Chambersburg St., Gettysburg; (717) 334-1381.
Allegro Winery: Established in 1980, Allegro Winery is among the top 10 largest producing wineries in Pennsylvania! It crafts more than 30 wine varieties, ranging from supple reds and dry whites to off-dry and semi-sweet wines, as well as playful sweet wines. 
H&V4H Participation: Allegro Winery will donate $1 from each bottle of seasonal favorites, Fusion (a sweet spiced red wine) and Apple Cinnamon (tastes like an apple pie), sold in its tasting rooms during November.
4069 Vineyard Rd., Stewartstown, PA; (717) 927-9148.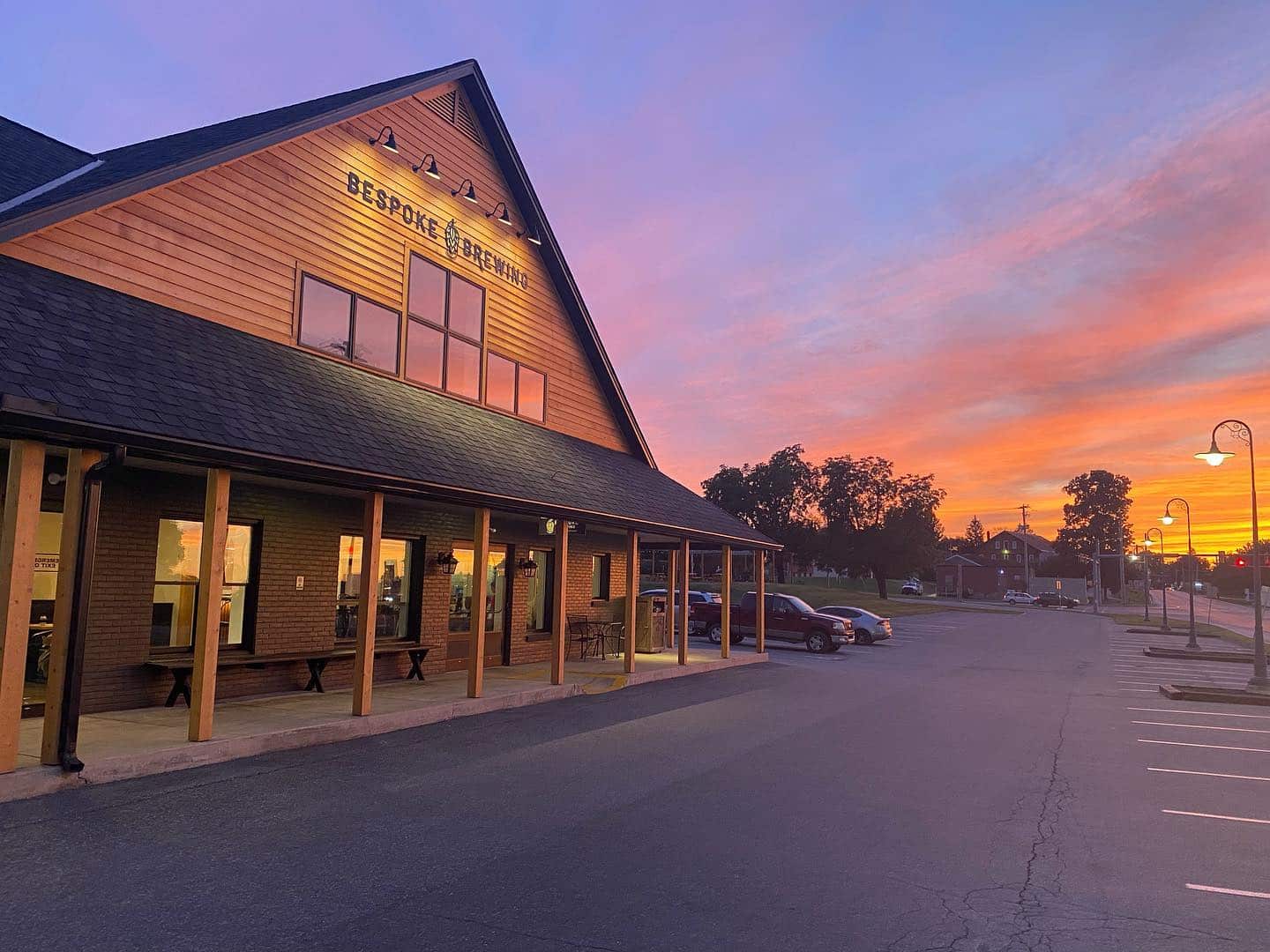 Bespoke Brewing: Bespoke Brewing is where craft and community meet. Its mission is to bring people together through the brewing and serving of quality craft beer. In addition to delicious beer, Bespoke offers a diverse menu featuring lots of appetizers, sandwiches, burgers, salads and more. This new taproom and restaurant location offers seating for over 100 guests, ample parking, many beers on draft, an expanded kitchen and menu, a space for special events and an outdoor beer garden.
H&V4H Participation: Bespoke Brewing will donate $1 per pour of Double Tessellation, a double IPA coming in at 8.2% ABV, with notes of orange peel, sweet pine and pronounced bitterness.
226 Gap Rd. Suite 7, Ronks; (717) 288-2255.
Black Forest Brewery: This microbrewery known for creating traditional German-style beers, is located in downtown Ephrata, just behind the historic 1777 Americana Inn on Main Street. In addition to beer, the taproom also serves great food!
H&V4H Participation: Black Forest Brewery will be donating $1 from every Americana Pale Ale and every Fallgarita (a seasonal cocktail) sold.
301 W. Main St., Ephrata; (717) 450-7217.
Cadenza Vineyards: Established in 1973, Cadenza Vineyards is one of the East Coast's oldest vineyard sites! Veteran winemaker Carl Helrich produces European-style wines featuring reserve, barrel-aged dry red and white wines.
H&V4H Participation: Cadenza Vineyards will donate $2 for each bottle of its Petit Verdot sold in November.
Englewood Brewing: Located right outside of the heart of Hershey, Englewood Brewing houses a brewery, taproom and concert venue all in the historic 1861 Englewood Barn. Inside, find a rotating list of seasonal brews alongside year-round favorites, as well as a full menu with upscale brewpub grub like sandwiches, wood fired pizzas and house made desserts.
H&V4H Participation: Englewood Brewing will donate $1 from a TBD beer throughout November.
1219 Research Blvd., Suite B, Hummelstown; (717) 256-9480.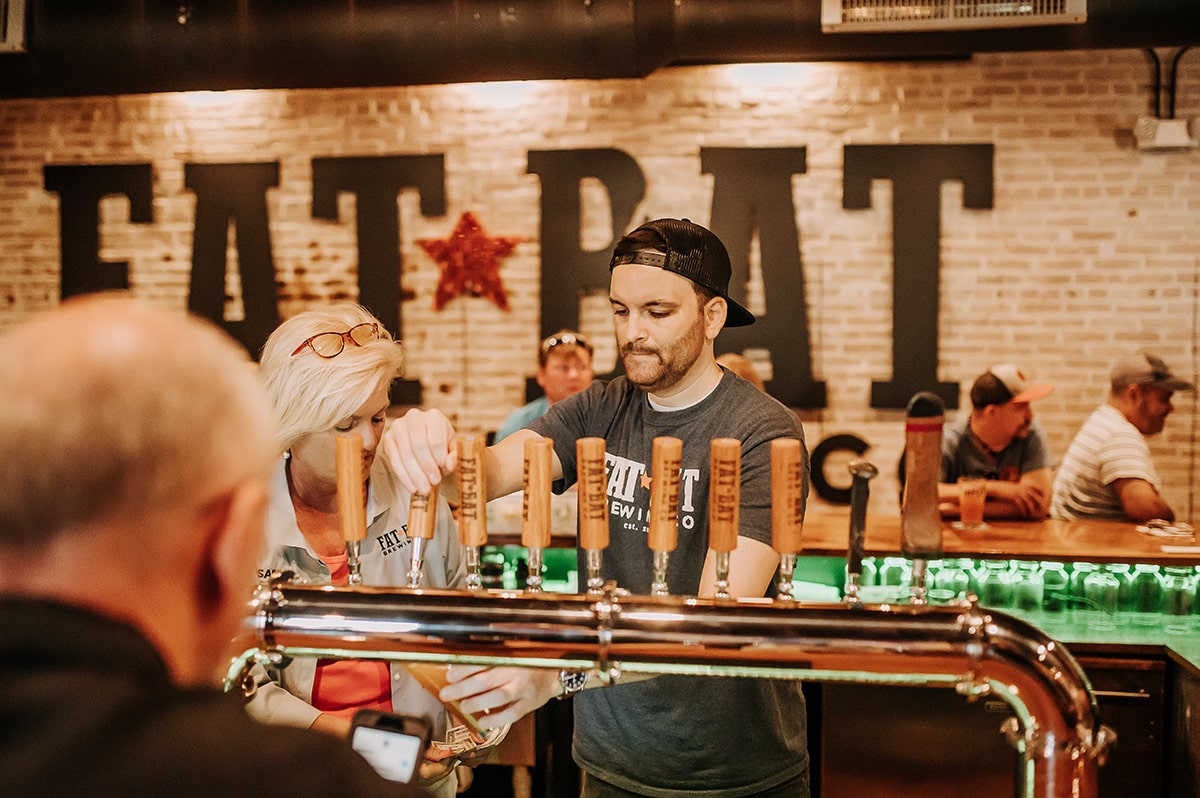 Fat Bat Brewing Co.: Fat Bat Brewing Company is about building community and helping to revitalize and encourage the cultural growth of Hanover, PA. Its taproom offers 15 rotating beer taps and creative drinks, a lively atmosphere and local artists and musicians every weekend.
H&V4H Participation: Fat Bat will donate $1 per Ringer IPA sold. Ringer is a slightly hazy, citrus-forward beer that's dry hopped with Citra, Eldorado and Michigan Copper. Fat Bat will also will also host a guest bartender every Friday night in November, and tips from these events will be donated as well.
10 N. Railroad St., Hanover; (717) 797-3198.
Hidden River Brewing Co.: Tucked into a 1700s home on the banks of the Schuylkill River, Hidden River Brewing Co.  focuses on hop-forward beers, while maintaining a constant rotation of lagers and stouts. Its location includes multiple bars and simple, yet satisfying menu pub menu.
H&V4H Participation: Hidden River will be donating a percentage from a beer on its menu all month long.
1808 Schuylkill Rd., PA-724, Douglassville, PA; (484) 798-8065.
Lancaster Brewing Co.: Lancaster Brewing Co. unites an obsessive commitment to quality ingredients with creativity, skill and experience, to brew consistently great and approachable ales and lagers. Its team is proud to brew alongside scores of artisan craftspeople, farmers working more than 5,000 locally owned farms and its fiercely independent Amish neighbors.
H&V4H Participation: All through November, $1 from every pint of Wilkum Wit sold at Lancaster Brewing Co.'s Plum Street location will be donated to Hops & Vines.
302 N. Plum St., Lancaster, PA; (717) 391-6258; 2323 Lincoln Hwy. E., Lancaster, PA; (717) 826-9555; 469 Eisenhower Blvd., Harrisburg, PA; (717) 564-4448.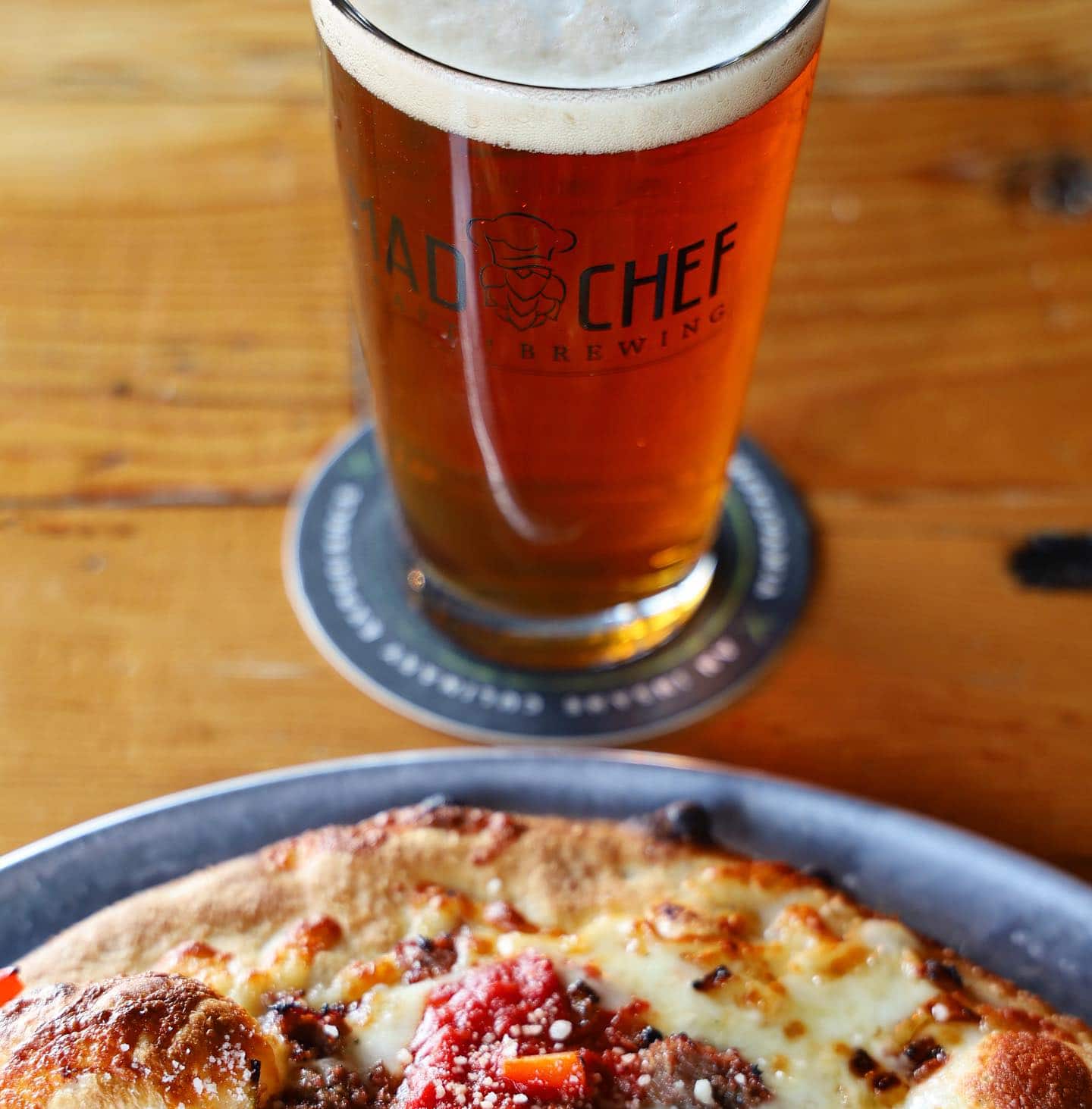 Mad Chef Craft Brewing: Great brews and stellar food await you at Mad Chef Craft Brewing in East Petersburg, PA. All of your senses will be fed by the combination of food, beer and entertainment, at this relaxed and friendly spot.
H&V4H Participation: Mad Chef will be participating in the Hops & Vines for Hunger initiative for the second year by donating $1 for every pour of its seasonal favorite, SugarShack Maple Brown Ale.
2023 Miller Rd. East Petersburg; (717) 690-2655.
Millworks Harrisburg: This award-winning restaurant, brewery, events space and regional destination showcases Central Pennsylvania's artistic talents and bountiful agriculture. Its sustainable, hyper-local approach supports local growers and local artists in all they do.
H&V4H Participation: The Millworks has created special cocktail for Hops & Vines for Hunger cocktail called Hoptimus Prime. It features London Dry Gin, Falernum, pineapple, lime, Millworks' Bumper Crop IPA and Liquid Citra Hops. It will donate $1 from each Hoptimus Prime drink sold to the cause.
340 Verbeke St., Harrisburg, PA; (717) 695-4888.
Moo-Duck Brewery: This small, family-owned brewery has the motto: "No TVs, Conversation Welcome." You'll always find someone there to have a nice chat with while you dig into the brewery's locally-sourced food menu featuring house-smoked meats, award-winning chili, build-your-own salads and pizza.
H&V4H Participation: Moo-Duck will host a fundraising day on Saturday, November 18, with live music from Vik Raolji from 5:30 to 8:30 p.m., and 20% of all sales from that day will be donated. Customers will also have the option to add additional donations to their tabs.
79 S. Wilson Ave., Elizabethtown; (717) 727-3791.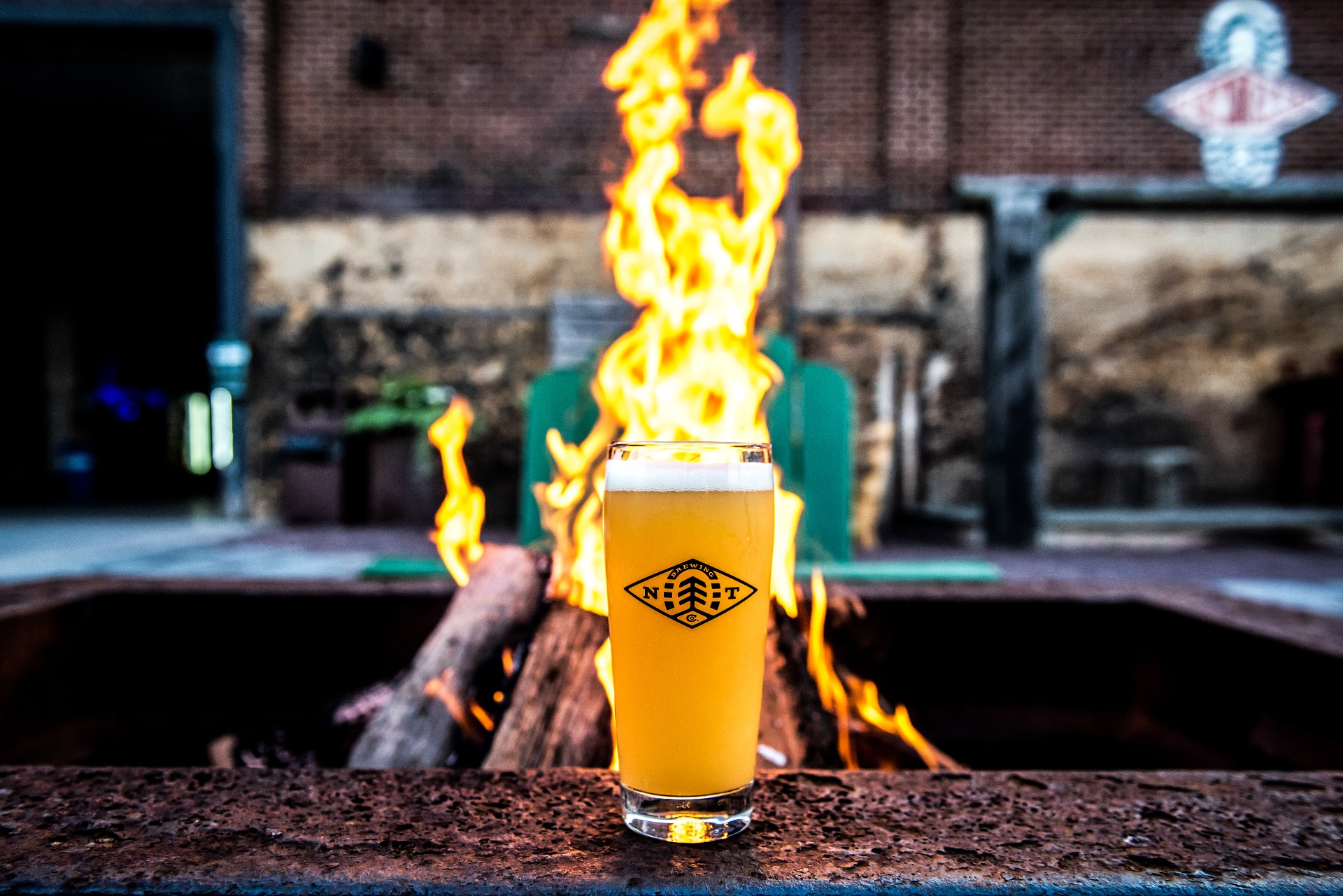 New Trail Brewing Co.: New Trail Brewing Co. was founded in 2018 in Williamsport, PA to bring people together with great beer and the great outdoors. It specializes in hazy IPAs and lagers, and is known for its core beers, Broken Heels Hazy IPA and Crisp Lager. New Trail's dog- and family-friendly tasting room in offers 12 beers on tap, a selection of PA wines, PA spirits-based cocktails, nonalcoholic choices and a food truck on-site. Learn more about New Trail's story here.
H&V4H Participation: New Trail will be donating $1 per pint of Broken Heels IPA sold throughout all of November.
240 Arch St., Building 18, Williamsport, PA; (570) 980-9295.
Pinnacle Ridge Winery: Pinnacle Ridge relocated to York County from Kutztown in early 2021, after the retirement of its award-winning winemaker. Current winemaker Carl Helrich continues making the dry reds and crisp, aromatic whites that Pinnacle Ridge is known for. In addition to its winery tasting room in Stewartstown, Pinnacle Ridge also has a tasting room in Lansdale.
H&V4H Participation: Pinnacle Ridge Winery will donate $1 from each bottle of Chambourcin and Vidal Blanc sold at its locations in the month of November.
4138 Vineyard Rd., Stewartstown, PA; (717) 501-6213; 34 Susquehanna Ave., Lansdale, PA; (610) 756-4481.
Pour Man's Brewing Co.: In the heart of downtown Ephrata, find Pour Man's Brewing inside a beautiful historic building, with a lager-focused draft list and great vibes to be enjoyed by all. There is also an outdoor patio with fire pits and a food menu featuring classic brew pub bites.
H&V4H Participation: Throughout November, Pour Man will donating $1 from every draft pint of Ephrata Lager sold.
284 S. Reading Rd., Ephrata; (717) 466-6144.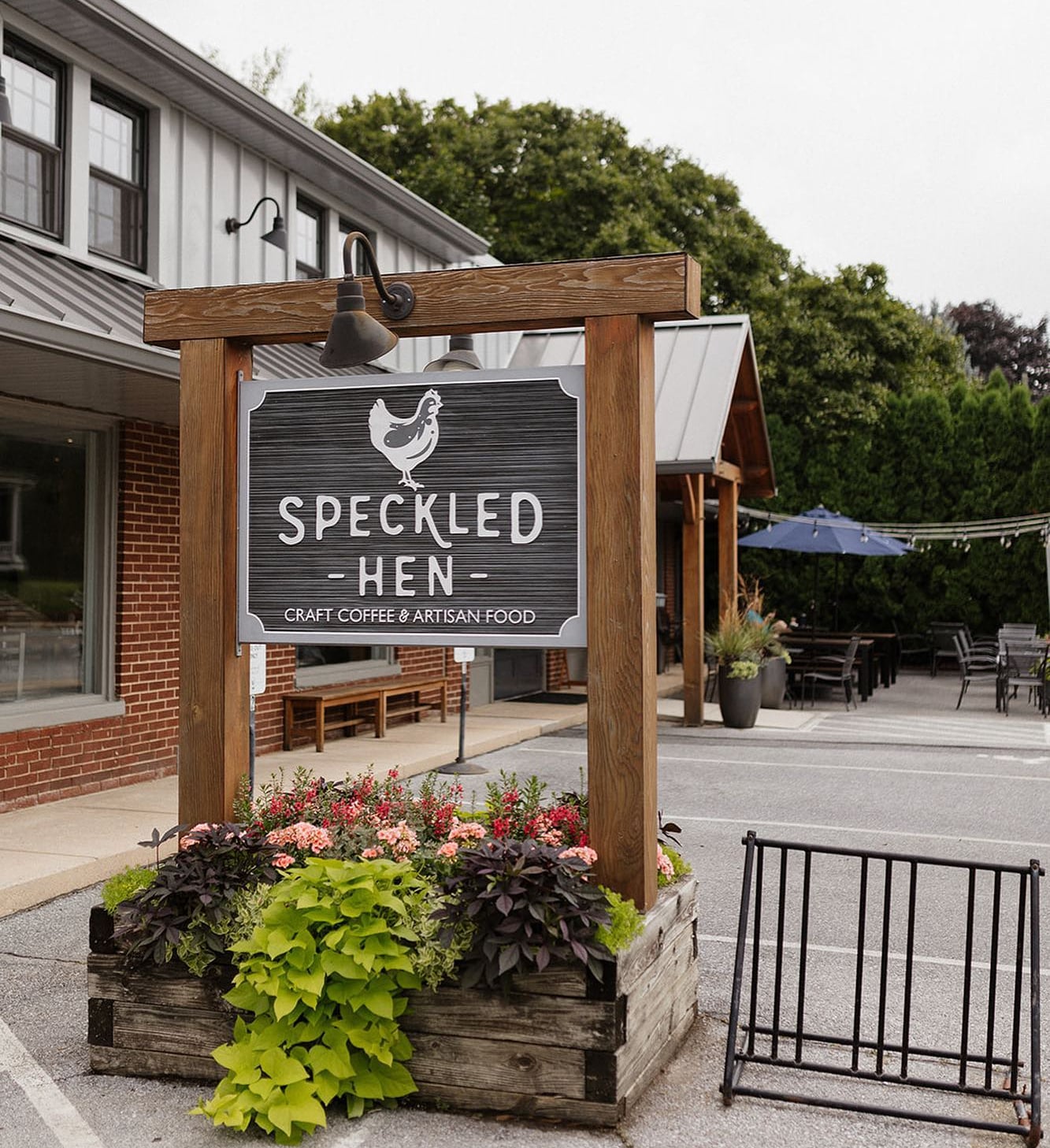 Speckled Hen Coffee: Open since 2015, this restaurant and cafe in historic Strasburg is open daily for breakfast and lunch, serving artisan food, like omelets, french toast, salads and burgers, homemade soup, pastries and more. Its new Brunch Bar is open daily and serves Bespoke Brewing craft beer, PA wine, cider and cocktails in the cafe or on the patio.
H&V4H Participation: During November, Speckled Hen Coffee will donate $1 per pour of Bespoke Brewing's Double Tessellation DIPA.
141 E. Main St., Strasburg, PA; (717) 288-3139.
Tröegs Independent Brewing: One of the best-selling breweries in PA, Tröegs has been on the forefront of the craft brewing industry since 1996. Located in Hershey, PA, the family-owned brewery is known for its popular and award-winning beers such as Perpetual IPA, Troegenator, Mad Elf and Nugget Nectar.
H&V4H Participation: Troegs will be hosting the H&V4H kickoff event on Wednesday, November 1, from 6 to 8 p.m. at its taproom, and will donate 20% of all food sales to Hops and Vines for Hunger.
200 E. Hershey Park Dr., Hershey; (717) 534-1297.
Truth Beer Co.: Co-owners and childhood friends Ryan and Dave started Truth Beer Co. in 2022 after nearly a decade of home brewing together and planning. Its tasting room opened in September 2023, sharing its hop-forward, innovative styles with the surrounding community. Learn more about Truth Beer Co.'s story here.
H&V4H Participation: Truth Beer Company will be donating a $1 from every pour of its Tiny Tart strawberry ale, and Remember When, an Imperial West Coast IPA, through the entire month of November.
401 S 7th St #5, Akron, PA; (717) 588-2885.
We'd like to extend our sincere gratitude to all the local companies that are participating in Hops & Vines for Hunger in 2023! For more information, or to donate directly to the campaign, please visit the Feeding PA website.
Feature image:

Levity Brewing Co.

All other photos:

Courtesy of their respective businesses