It's that time of the year when a bundled-up walk through your local farmers market is a little less thrilling than usual. The selection of produce slowly shrinks as we move further away from the harvest season, the usually brilliant spectrum of colors replaced with a muted palette of browns and dark greens. Even though sturdy root veggies, like turnips and celeriac and hearty greens, might not have the same pizzazz as tomatoes or corn, there are a lot of ways to coax incredible flavors out of winter produce.
One of our favorite things to cook in the cold-weather months, for both emotional fortification and nutrition, is winter squash. There are a number of heirloom varieties to explore past the familiar butternut and acorn, each one wearing a color-speckled jacket worthy of a place on a holiday centerpiece. Try a Kabocha squash, a Japanese squash with a forest green exterior and a rich, fluffy texture. Or scoop up a few oblong-shaped Delicata squash, with thin yellow skin striped in rich green tones. Or what about the charmingly named Blue Hubbard squash, with its gentle teardrop shape and its mottled grey-blue skin?
Whether you prefer to stick with classic varieties or explore the wide world of winter squash, here are five ways to creatively cook them up:
Hasselback Butternut Squash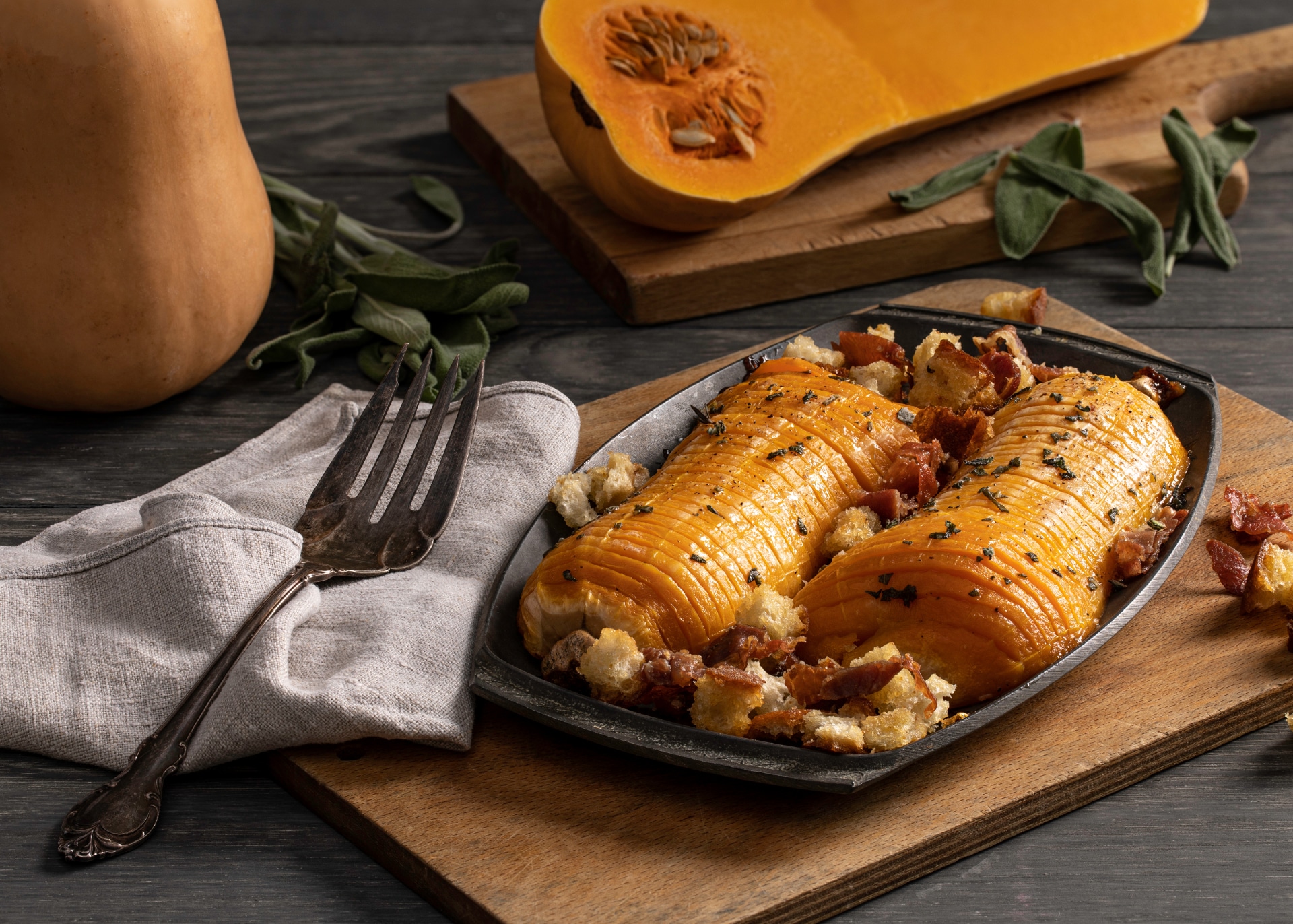 Hasselback is a technique usually used for baking potatoes; the dish's name comes from the restaurant in Sweden where the recipe was reportedly invented. Typically, one bakes potatoes in the oven, and about halfway through the baking time, removes the potatoes and gently cuts them into thin, even slices, without cutting all the way through the skin. This creates more surface area and nooks for delicious toppings like butter, herbs, bacon, etc. to nestle into. You can "Hasselback" lots more things than just potatoes, and squash is a great candidate. We love this recipe from Half Baked Harvest, which tops the creamy-crispy Hasselback squash with sage butter and prosciutto bread crumbs.
Cheesy Gratin
"Gratin" might sound a bit intimidating because of its French origins, but it's really just a fancy casserole: an ingredient (usually a vegetable) enriched with cream, eggs and/or cheese, and topped with a crispy crust. Winter squash, with its sweet, nutty flavor and creamy cooked texture, is the perfect candidate for gratin-ifying, and this recipe from our friends at Savor Recipes layers on the comforting, rich flavors. Onions, cream and Gruyere combine to create a silky cheese sauce, which bathes thin slices of squash (any kind will do well) and, partway through baking, topped with bread crumbs and more Gruyere. If you'd rather use local cheese, try Ely Farm's Washington Crossing (Newton, PA), PA Noble's Alpine (Lancaster, PA), or Gridley Gruyere from God's Country Creamery (Ulysses, PA).
Squash Chili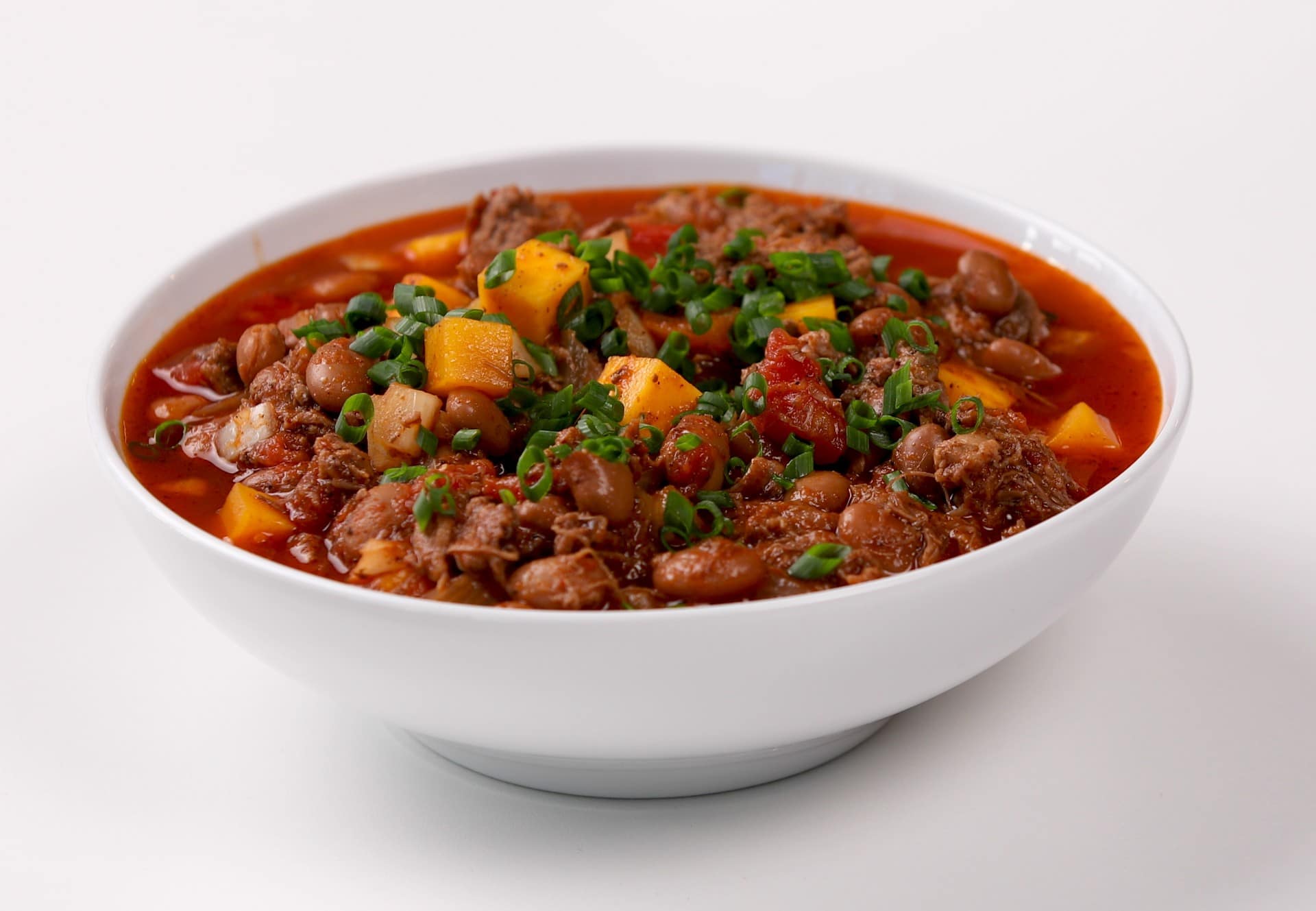 Satisfying and cozy, chili is our number-one go-to winter dinner staple. This recipe, developed by Tröegs Independent Brewing for our Nourish PA series, packs in lots of protein with a combo of meat and beans, and sneaks in an extra serving of veggies with the addition of cubed squash. If you've got a slow-cooker or Instant Pot, this is a great recipe to try with it! And if you'd rather start with dried beans than canned, check out our guide to cooking dried beans here.
Make a Wine-Spiked Soup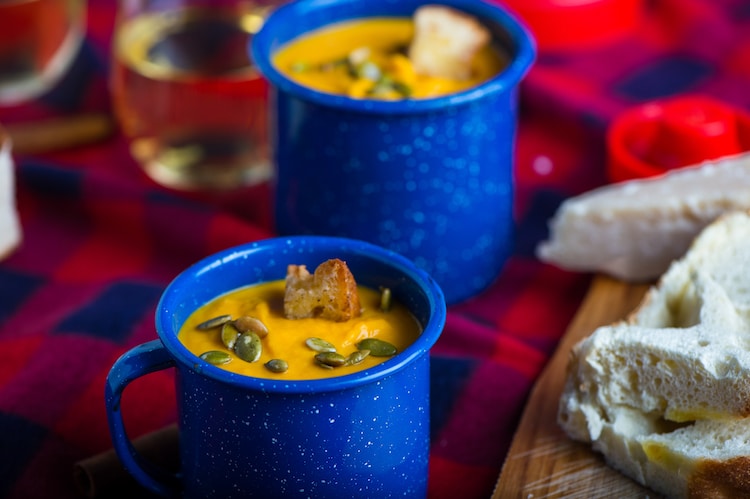 Chardonnay is a great pairing with winter squash on the dinner table, so why not try them together in a recipe? This lovely, simple vegetarian soup marries the round, tropical, fresh flavors of this familiar white wine with the earthy sweetness of squash and the sharp onion-y flavor of leeks. A simple cooking rule of thumb is that you shouldn't cook with wines you wouldn't drink, grab a few bottles of PA Chard and enjoy a glass with your meal for a stunning pairing. We suggest Karamoor Estate's 2017 Chardonnay (Washington, PA), Galer Estate's Red Lion Chardonnay (Kennett Square, PA) or Wayvine's Oaked Chardonnay (Nottingham, PA).
Roast the Seeds

Zero-waste cooking hacks are the way of the future! Instead of tossing the guts of your beautiful Pennsylvania winter squash, set aside 10 minutes to separate the seeds from the pulp, wash them and pat them dry. After they're salted, seasoned and roasted, they become a healthy, tasty snack! Many flavor combos can work here, so raid the spice rack! You can steer the seeds in a spicy direction with chili pepper and cayenne, or go a sweeter route: brown sugar, cinnamon and sea salt will do the trick. Use the roasted seeds to top salads, add to granola or trail mix or just eat out-of-hand for a nosh. Check out the recipe here!
What are your favorite recipes or techniques for Pennsylvania winter squash? Any awesome heirloom varieties you've discovered this year? Let us know in the comments or on the PA Eats Facebook page!