There are a few different ways to go about pairing food and drinks. Two of the most common methods are pairing like with like (chocolate cake with a rich, chocolaty stout), or going the opposite direction and creating contrasts (sausage sandwiches with crisp, light pilsner). But when you cook with beer, you can actually achieve both sensations at once: If you also serve the food with the beer you used as an ingredient, there will be complementing flavors on the plate and in the glass. But the other ingredients in the dish may also contrast with the beer's characteristics. It's a simple but remarkably effective way to build complexity and nuance on the table.
Take, for example, this summery ceviche: We use a few tablespoons of Pennsylvania lager, with a nice malt character and citrus-y hop profile, as a component of the lime-heavy dressing. Not only does the beer help smooth out the high acidity of the citrus, as well as the tangy tomatoes and spicy jalapenos in the dish, it also adds a familiar flavor to the seafood. Served with a glass of the same lager as an accompaniment, the ceviche is bright, bold and refreshing.
Of course, we suggest using a PA lager from a brewery that prioritizes local malted grains and hops. A few to consider include:
Mondays Brewing Co. Shower Beer: This Helles lager is a sessionable crusher, coming in at just 4.7% ABV.  Made from primarily Pilsen malt with a touch of Vienna malt and Tettnang hops, this crisp lager would meld seamlessly with the other ceviche ingredients. Mondays Brewing Co. is a casual brewery in Peters Township, PA, about 30 minutes southwest of Pittsburgh.
Forest & Main Brewing Co. Beach Towel Lager: The easy, sunshine-drenched flavor profile of this 4% ABV light lager is the ideal companion to the beachy vibes of the seafood ceviche. It's brewed with fine German barley, a double decoction mash and hopped delicately with Hersbrucker and Grungeist. To learn more about Forest & Main, check out our PA Grain to Glass story about them!
PA Lager Citrus Shrimp and Crab Ceviche
| Prep Time | Cook Time | Total Time |
| --- | --- | --- |
| 10 min | 3 min | 13 min |
Ingredients
8 ounces (31-35 count) large shrimp, deveined, tail-on
2 teaspoons salt, divided
3 limes, juiced, divided
8 ounces lump crab meat
1/2 small red onion, chopped
2 medium plum tomatoes, seeded and chopped
1/4 cup chopped fresh cilantro
1 medium jalapeno, seeded and finely chopped
2 tablespoons Pennsylvania lager
1/4 teaspoon ground cumin
1 avocado, halved, pitted, peeled and cut into 1/2-inch pieces
Tortilla chips, for serving
Method
Boil 2 quarts of water in a medium pot on high heat. Add 1 teaspoon salt and 1 tablespoon lime juice. Add shrimp, and remove pot from heat. Cook shrimp until fully cooked and turns pink, about 3 minutes. Transfer shrimp to large bowl of ice water to let cool completely. Drain shrimp. Cut into 1/2-inch pieces and discard tails.
In a large bowl, toss shrimp, crab, red onion, tomatoes, cilantro, jalapeno, beer, remaining lime juice and cumin together until combined. Season with remaining salt. Cover with plastic wrap, and refrigerate for at least 1 to 4 hours.
When ready to serve, add avocado and toss to combine. Serve with tortilla chips.
This series is made possible by support from Deer Creek Malthouse through the Pennsylvania Malt and Brewed Beverage Industry Promotion Board and grant funding from the Pennsylvania Liquor Control Board.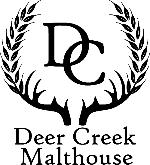 Deer Creek Malthouse (Glen Mills, PA) produces high-quality, flavorful malt ingredients made from local grain. Founded in 2012, Deer Creek is the first commercial malting operation in Pennsylvania since prohibition. The Company is dedicated to improving the regional grain supply chain for all stakeholders and leads many advocacy and value chain building initiatives, including Malt-A-Palooza, and the Mid-Atlantic Grain Fair & Conference. Deer Creek also produces a variety of consumer food and beverages using their grain and malt ingredients such as zero proof Barley Tea.