A pretty, well-composed cheese board might seem like one of those aspirational things that people only do for the 'gram. But anyone — and that means you! — can put together a beautiful and appetizing spread of cheeses and accompaniments, no sweat. This video from the Pennsylvania Cheese Guild breaks down how to build three levels of cheese plates, from the perfect two-person-sized snack size, to a feed-the-fam epic spread.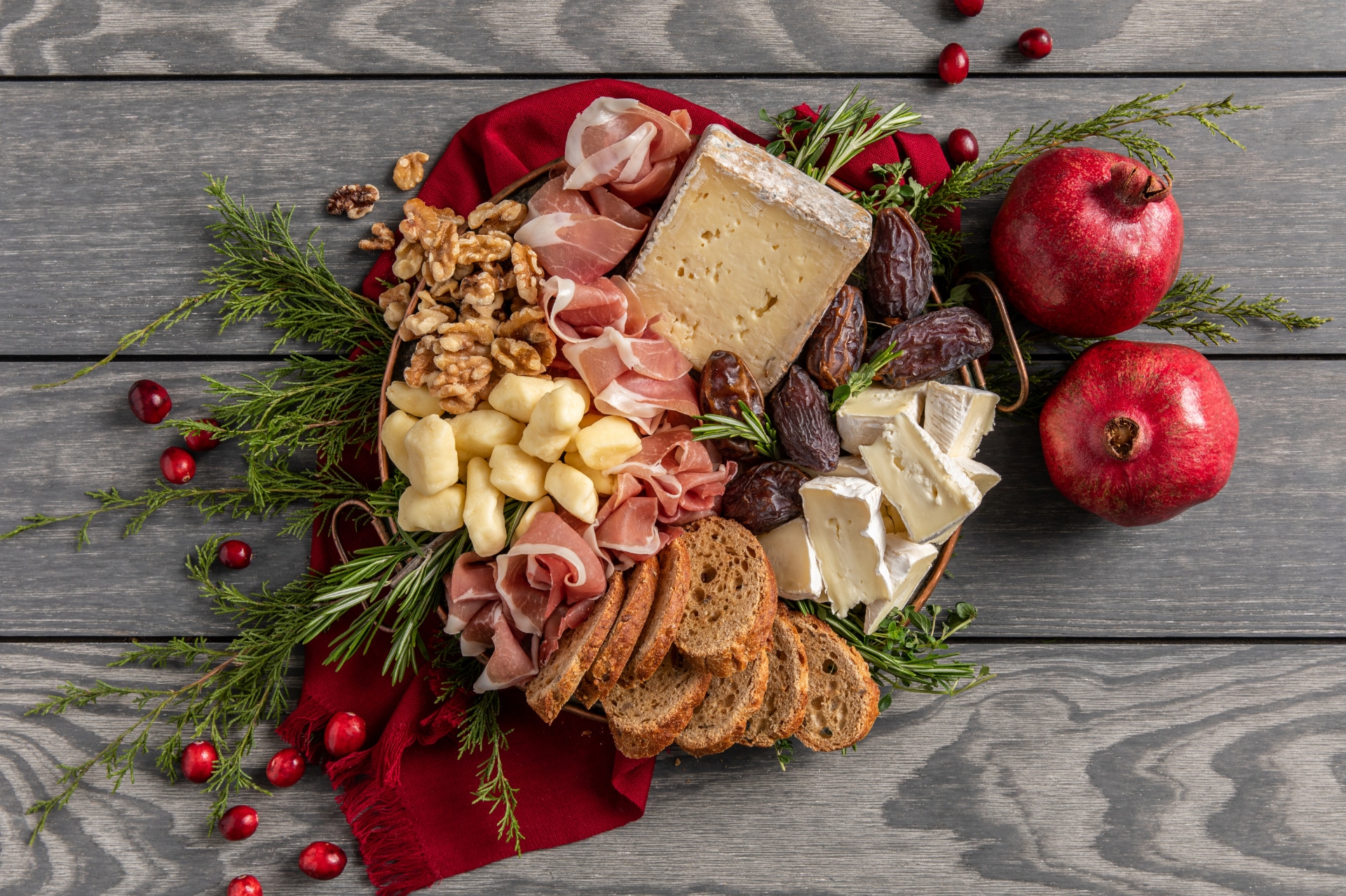 The centerpiece of the plate is key: great quality, locally made cheese! Instead of shrink-wrapped block cheese, try a few wedges from Pennsylvania producers. You can find pretty much any style or variety, from creamy decadent brie to crumbly, salty aged gouda, all made right here in PA. Many local gourmet markets carry Pennsylvania cheese, and even some bigger supermarkets are beginning to stock the good stuff from creameries around the Commonwealth. If you'd rather skip a trip to the store, you can easily buy PA cheese online, to be shipped or delivered right to your house.
When building a cheese plate, large or small, focus on a variety of textures and flavors. This could mean cheeses made from different milks (cow, goat, sheep), some younger, softer cheeses and some harder, aged cheeses, mild flavors and sharp ones. Cheese boards are a fun way to be creative and experiment! And when it comes to the accouterments, excavate your fridge and pantry for a few sweet and salty items, like honey, jam, grapes, dried fruit, nuts, crackers, olives, pickles and/or cured meats, and arrange them around your cheeses. There's truly no need to overthink pairings — most little snacky things taste good with all kinds of cheese.
Once you've made your PA cheese board, snap a photo before everyone digs in, and tag us at @pa.eats so we can admire your handiwork. And if we're preaching to the choir here and you're already a local cheese devotee, consider supporting the PA Cheese Guild at the Enthusiast level.  The Guild does so much to promote and advocate for the industry!