I have a lot of favorite memories about childhood Christmases on the farm: coming in from the barn with red cheeks and noses, Saturdays spent munching on nut cups while sprinkling cinnamon, sugar and chopped nuts on sand tarts. There's no tradition of colorful M&M cookies or sprinkles on Christmas cookies in my family — we keep it simple.
Now when I visit over the holiday, we still set up something of a sand tart assembly line like we did when we were kids; my mom rolls out the dough and cuts out the cookies, then my brother, sister and I wipe them with milk, sprinkle on the cinnamon and sugar, and drop the chopped nuts in the middle before whisking them into the oven. I love pairing them with eggnog on Christmas Eve night, and again with tea on Christmas afternoon.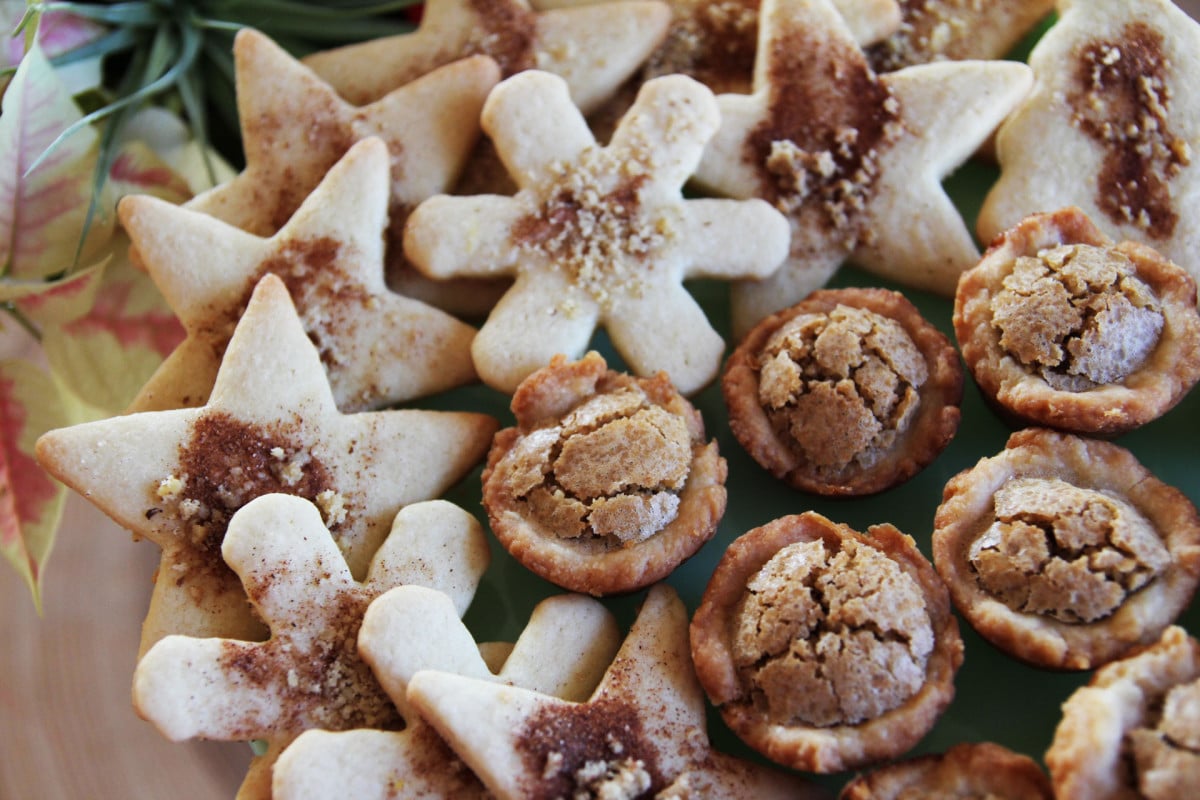 For some reason, my family has fallen out of the routine of nut cup making, so I decided to revive it on my own. Even though I hadn't eaten one in years, I accurately remembered how delicious nut cups are. They're basically mini nut pies. Who doesn't love a bite-sized mini pie? I recalled them being difficult to make, but they aren't at all. They are super quick, with maximum reward for one's efforts.
Want to try these PA Dutch Cookies this year?
Find Lisa's recipe for Sand Tarts and Nut Cups on PA Eats!