We've been patiently waiting for the grand opening of the new Whole Foods Market Exton, and as of Thursday, January 18, it is open for business!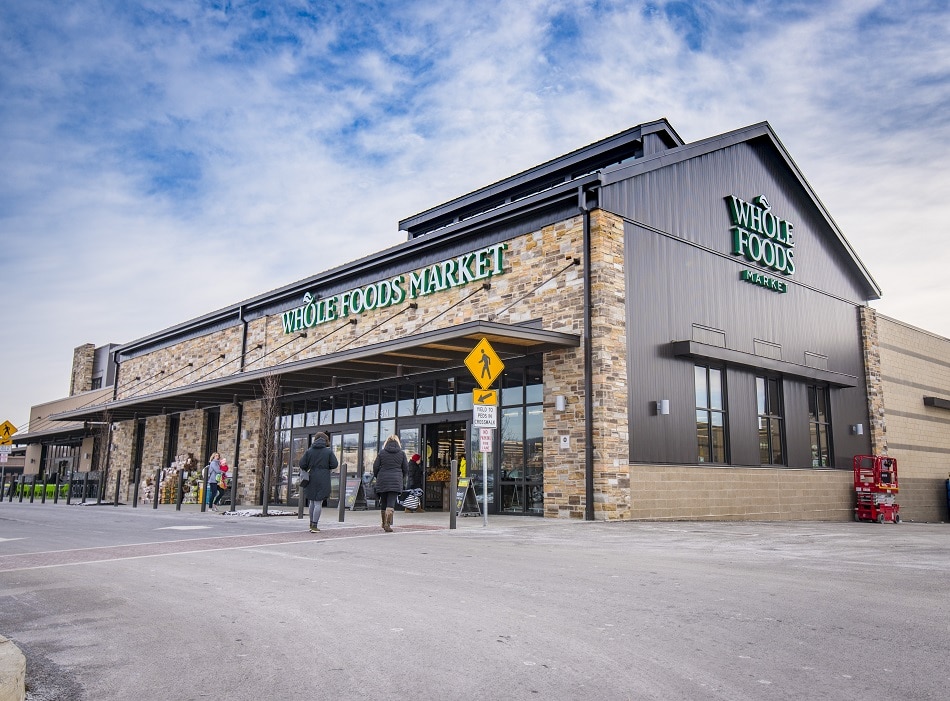 Whole Foods Market Exton is epic: The 50,000-square foot store boasts over 100 local suppliers, with products ranging from flowers to chocolate to produce and fresh seafood. Every single item on offer meets Whole Foods Market's rigorous quality standards and is free of artificial flavors, colors, sweeteners, preservatives and hydrogenated fats. In short: This is an incredibly exciting addition to the community!
Your first visit to this new location could be a bit overwhelming; there's just so much to explore and discover. While the entire store is worth checking out, we've got the inside scoop on the seven things you simply must see during your first few visits to Whole Foods Market Exton:
1. Allegro Coffee and Juice Bar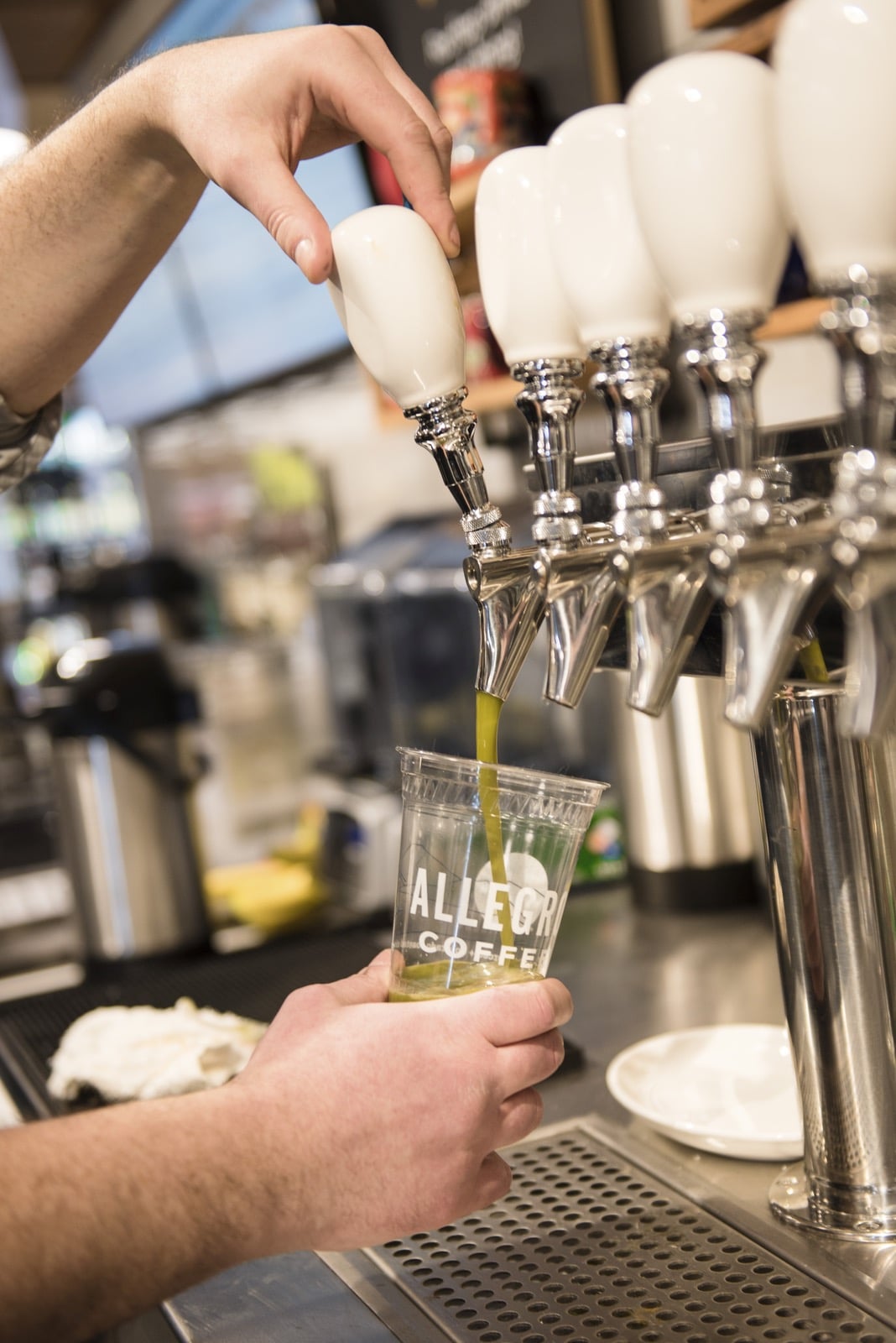 Why not enhance your shopping trip with a delicious beverage? Before diving into all that Whole Foods Market Exton has to offer, swing by the Allegro Coffee and Juice Bar. The friendly baristas can help you decide on the perfect drink. To warm up on a cold day, we suggest the dark chocolate mocha — the combo of espresso and chocolate is super rich and satisfying.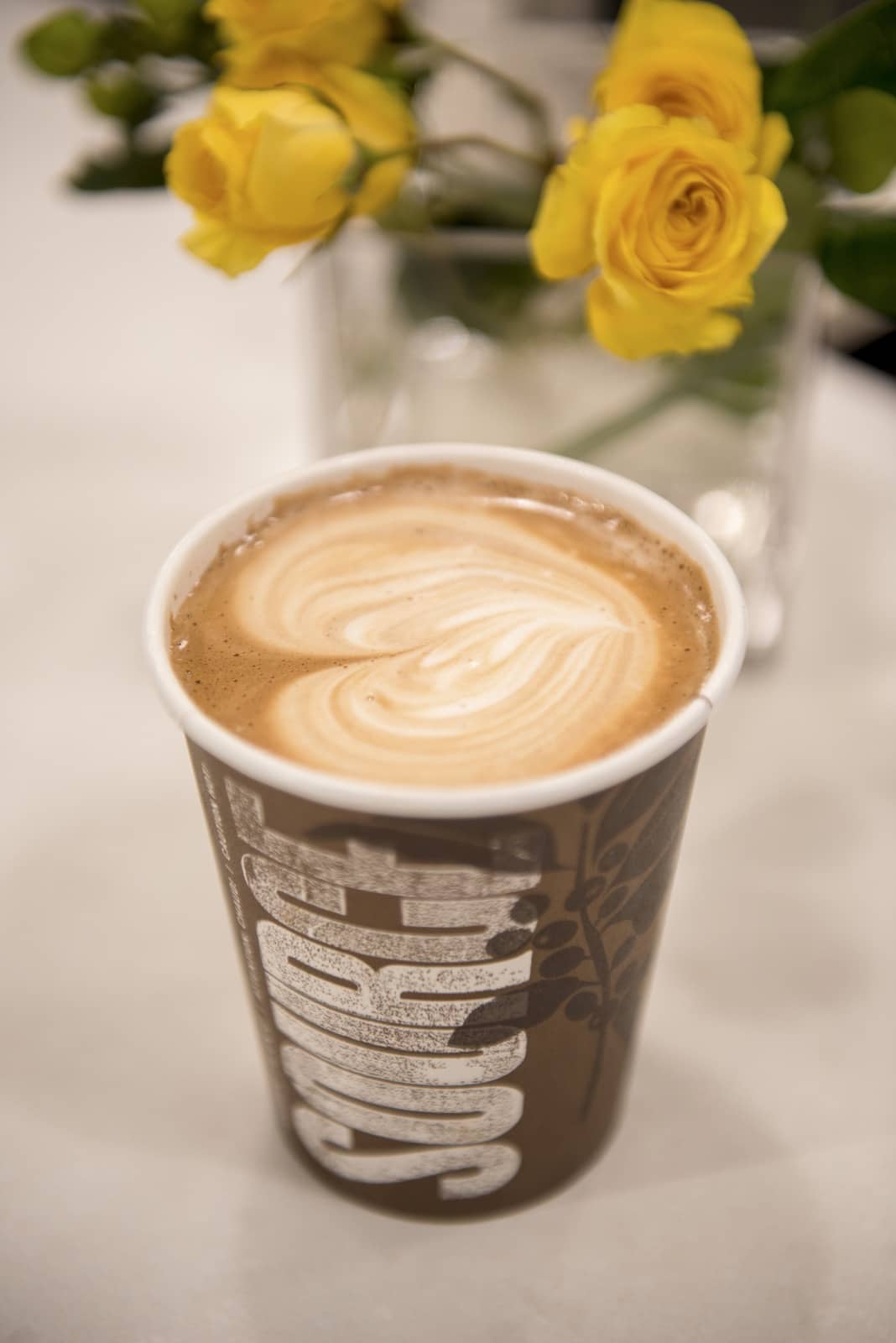 If you're in the mood for something fruity, try one of the draft juices, a smoothie or a smoothie bowl. If you'd rather stick with a simple cup of joe, a hot pot of Allegro's Fair Trade coffee is always brewing. Avoiding dairy? You'll be happy to know that alternative milks are available at the coffee bar at no additional charge.
2. Scratch Bread and Breakfast Pastries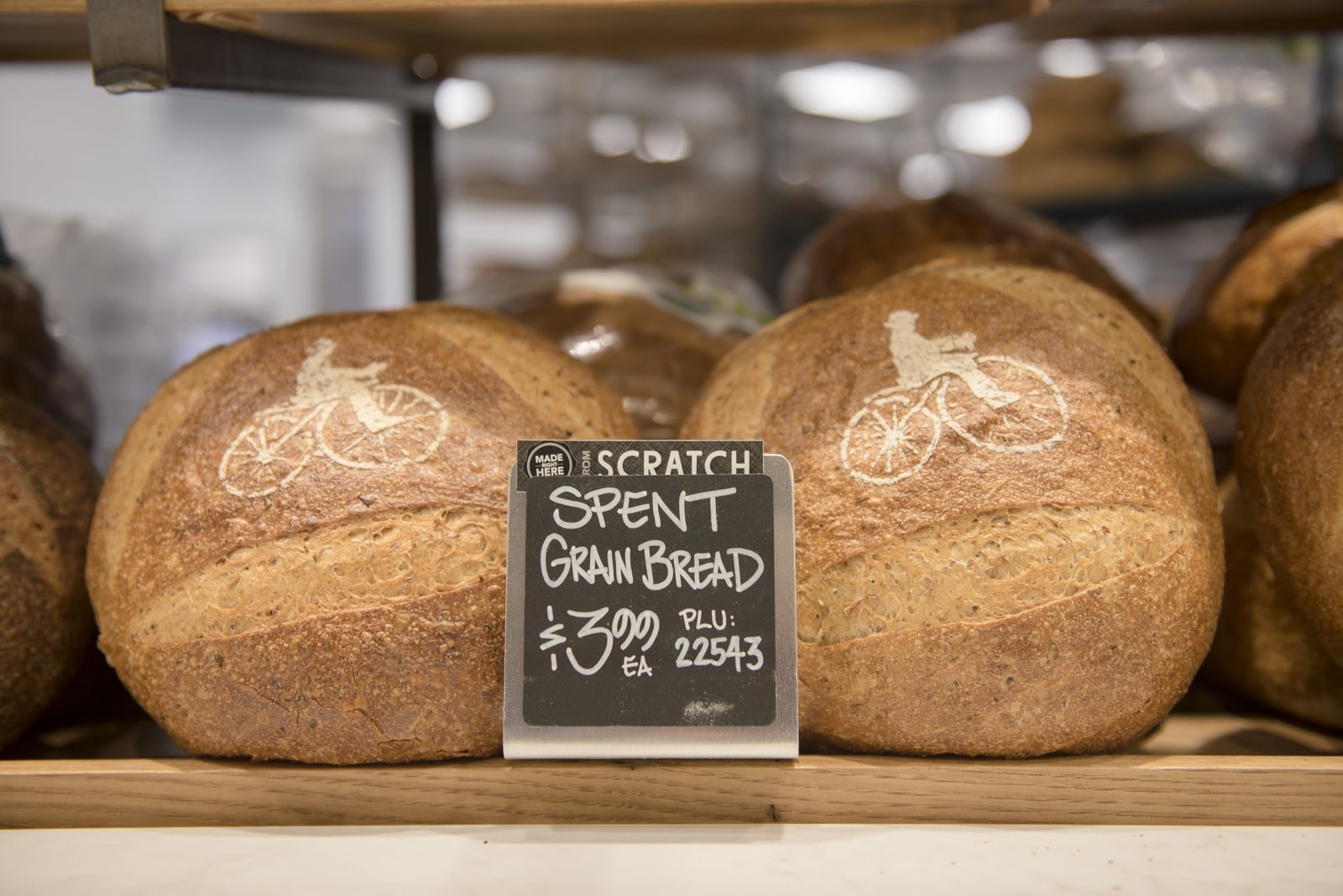 Next stop on your tour of Whole Foods Market Exton: The bakery department. In addition to fresh-baked breads (we are big fans of the special loaf made with spent grains from nearby Conshohocken Brewing Company), be sure to check out the tempting selection of hand pies — like an all-natural version of a certain toaster pastry from your childhood — and the savory breakfast pastries.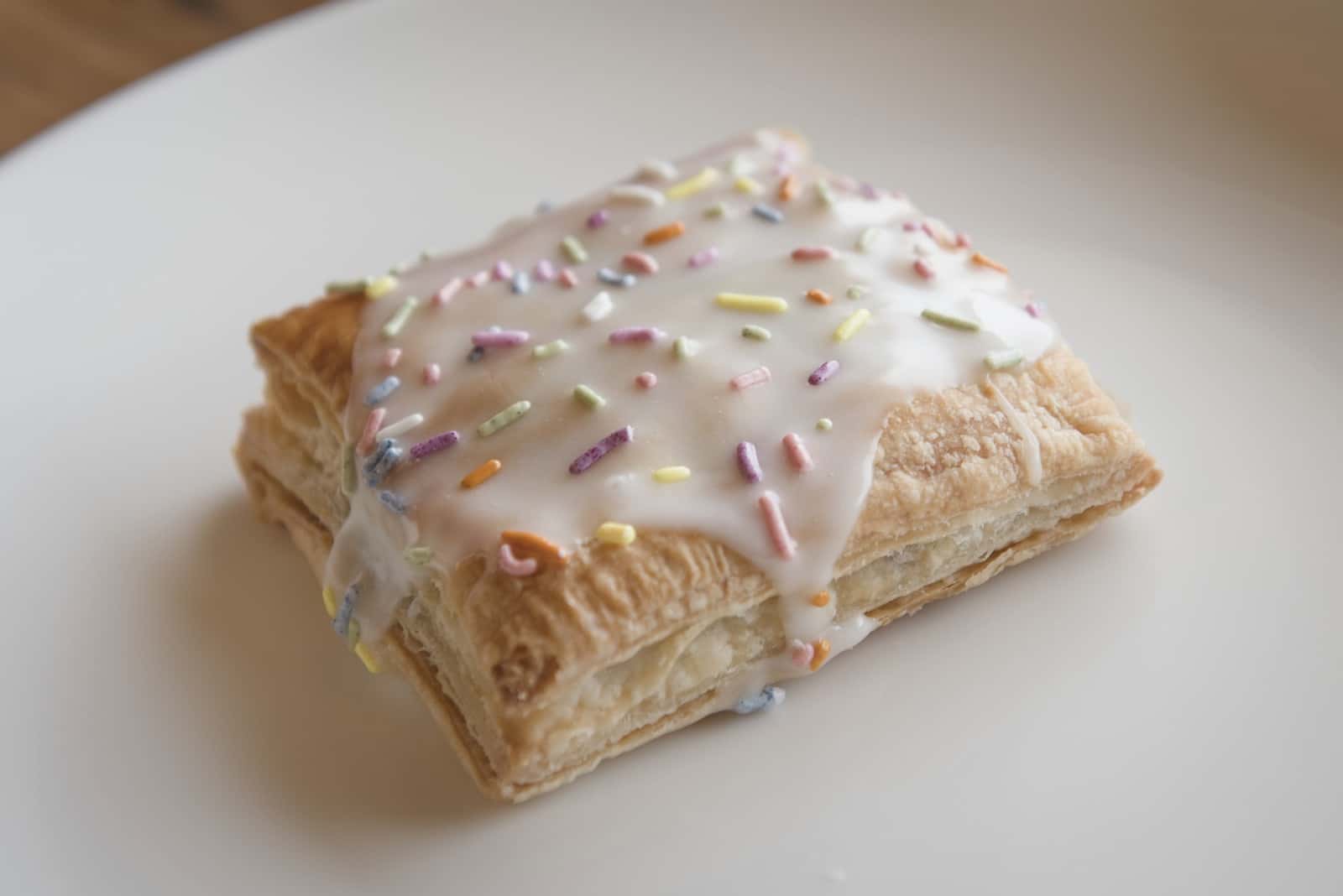 Keep these creative treats in mind for an awesome bring-along to a brunch potluck or a breakfast work meeting, or just pick up a few for yourself to nibble on a lazy weekend morning.
3. Local Meat and Seafood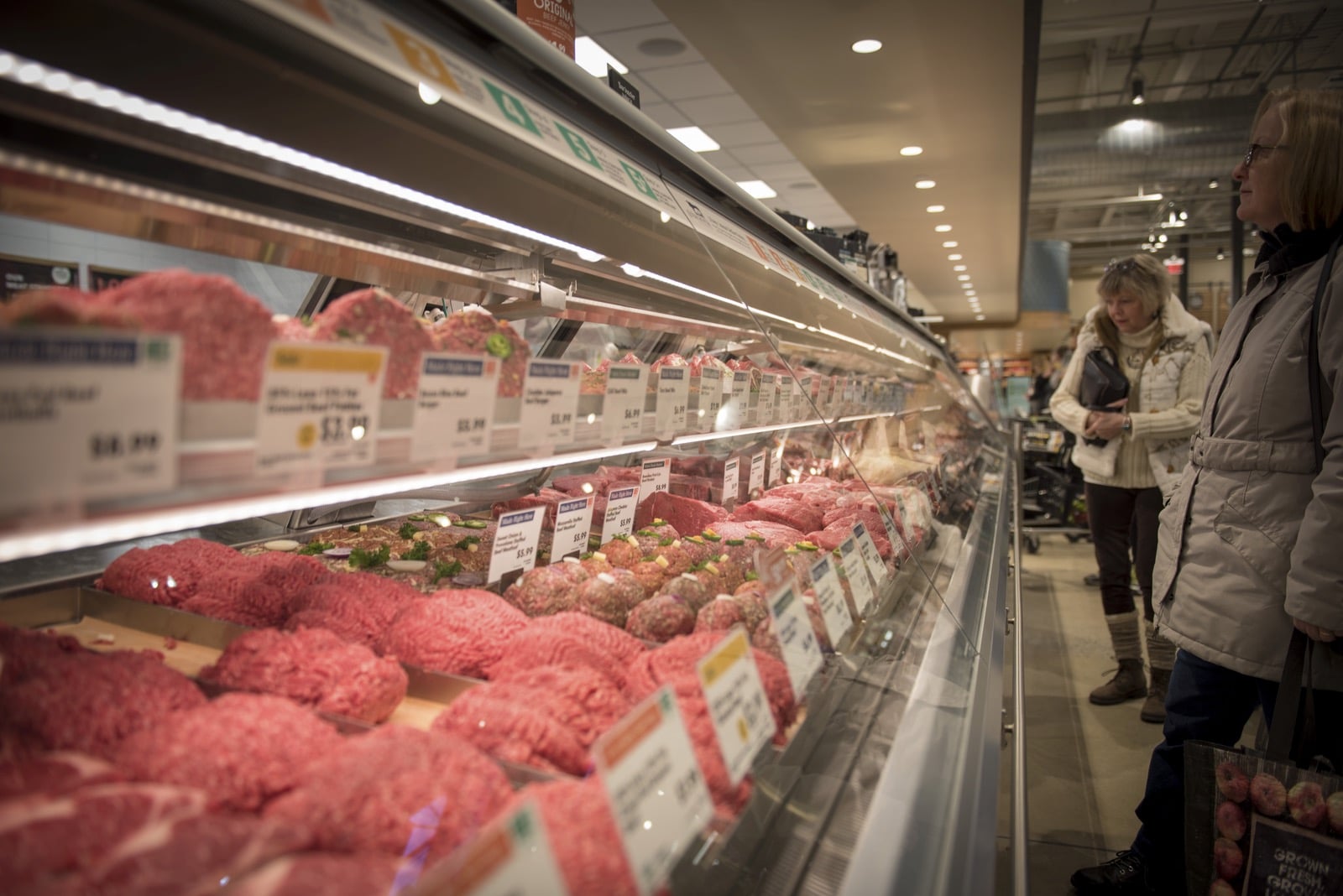 Swing by the full-service meat and seafood departments, which feature Global Animal Partnership 5 Step Animal Welfare Program-rated meat and sustainable seafood. These departments are staffed by expert butchers and fishmongers. If you like to cook locally-raised meat, try Pennbrook Acres pork, Bell & Evans chicken and Koch's turkey, all based in Pennsylvania.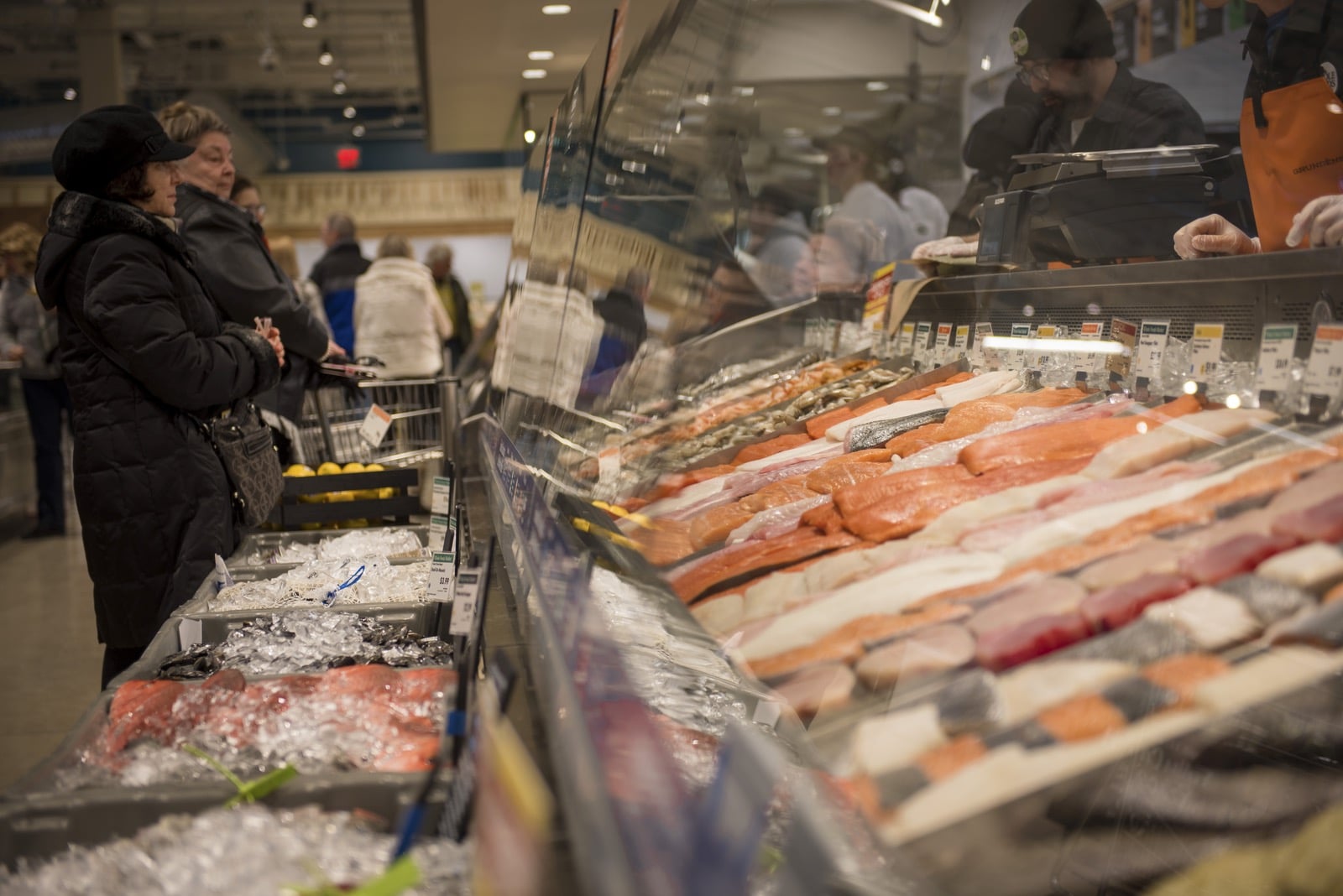 On the seafood side, there is an amazing selection of local seafood from Trinity Seafood, which is based in Lakewood, New Jersey. Over the last 15 years, Trinity has established itself as one of the largest premier seafood distributors on the Jersey Shore.You can rest assured that Trinity's shellfish, lobsters, scallops, shrimp, fish and more are all fresh and sustainably sourced.
4. Extensive Produce Department Featuring Locally-Grown Mushrooms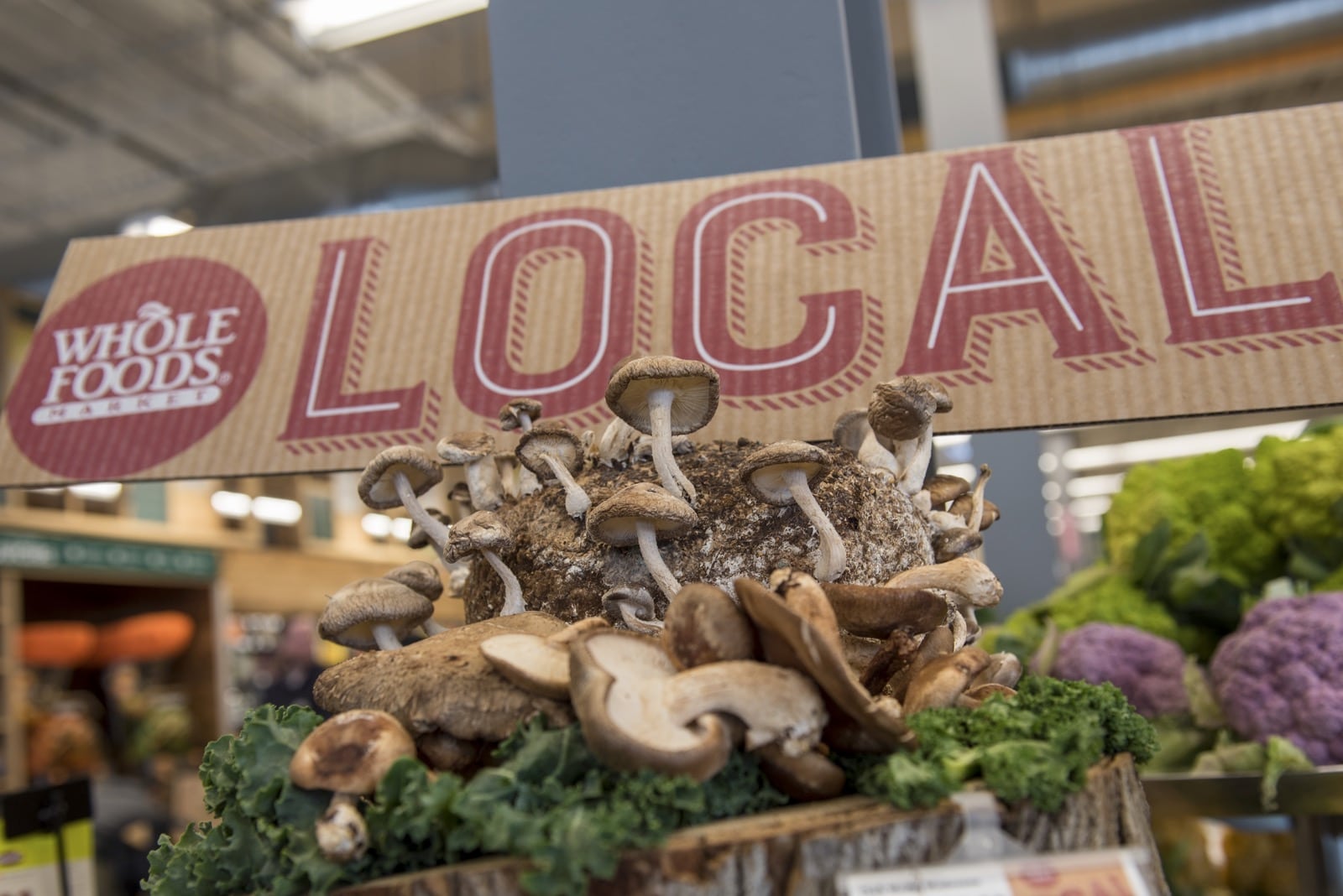 No surprise here: The produce selection at Whole Foods Market Exton is off the charts. You'll find just an unreal abundance of variety and quality, with a range extending from basic essentials to specialty and gourmet fruits and veggies you won't find elsewhere. Don't leave this fruit and veggie wonderland without picking up a package of Phillips mushrooms from just down the way in Kennett Square.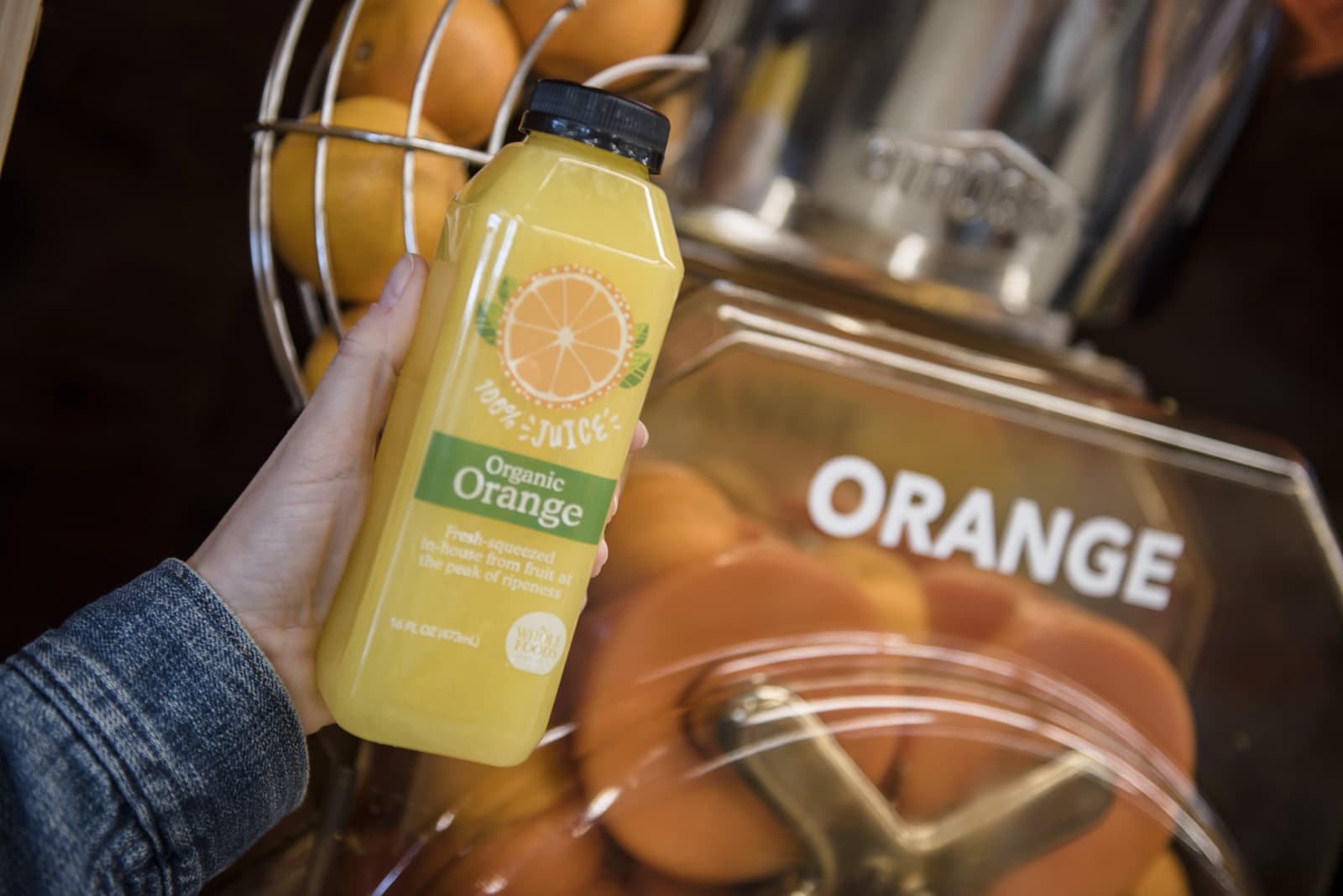 And if you love to start the day with a sunny glass of orange juice, try a bottle of Whole Foods Markets' freshly-squeezed orange juice (Warning: You might never go back to the pasteurized stuff!).
5. Award-Winning Cheeses from Yellow Springs Farm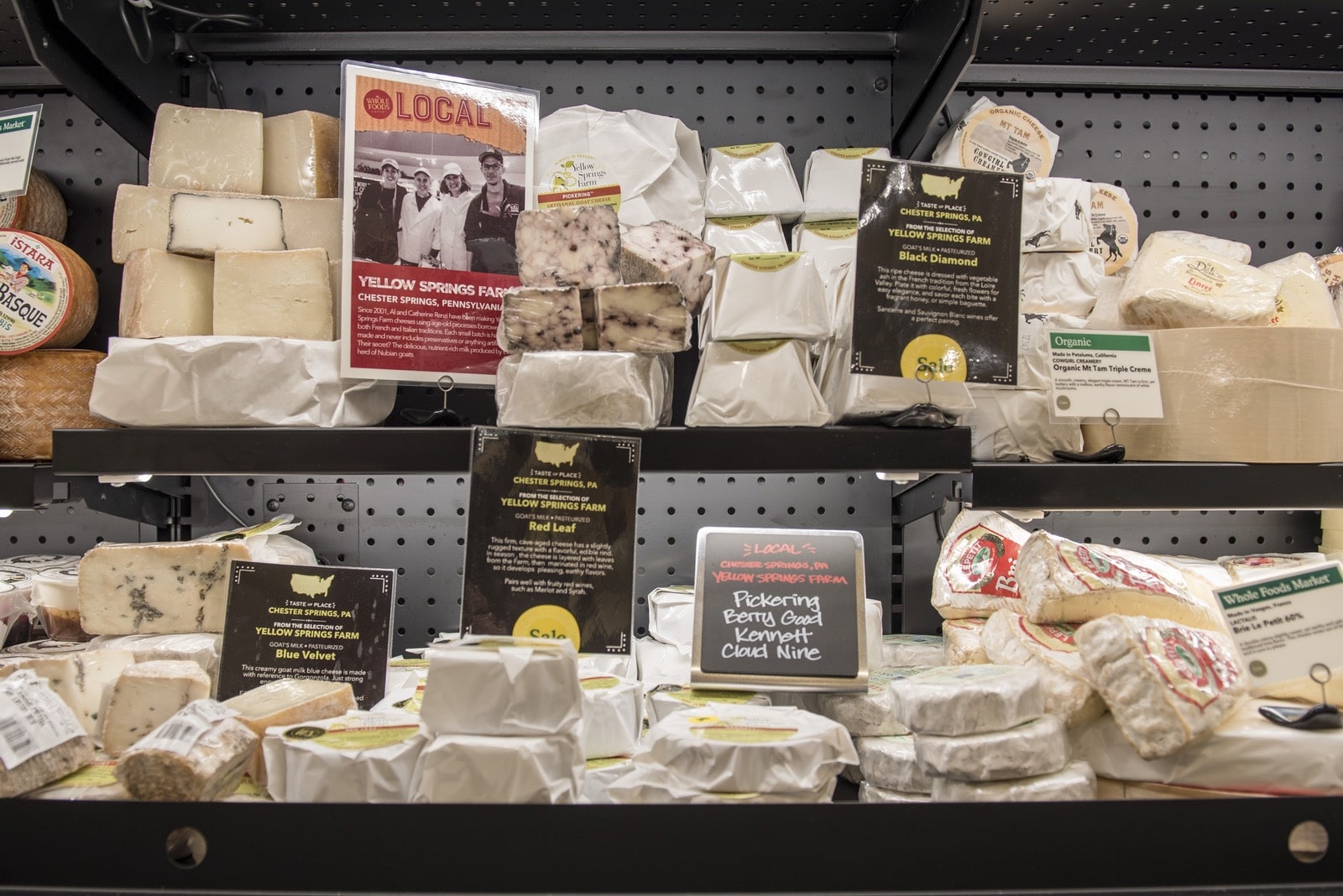 You know a good way to judge a grocery store? By its cheese case! A poorly curated or disorganized selection certainly does not bode well for the rest of the store. But at Whole Foods Market, you'll find a cheese section that easily rivals any gourmet market. The cheesemongers are happy to walk you through your selection, helpfully offering samples along the way (yum!).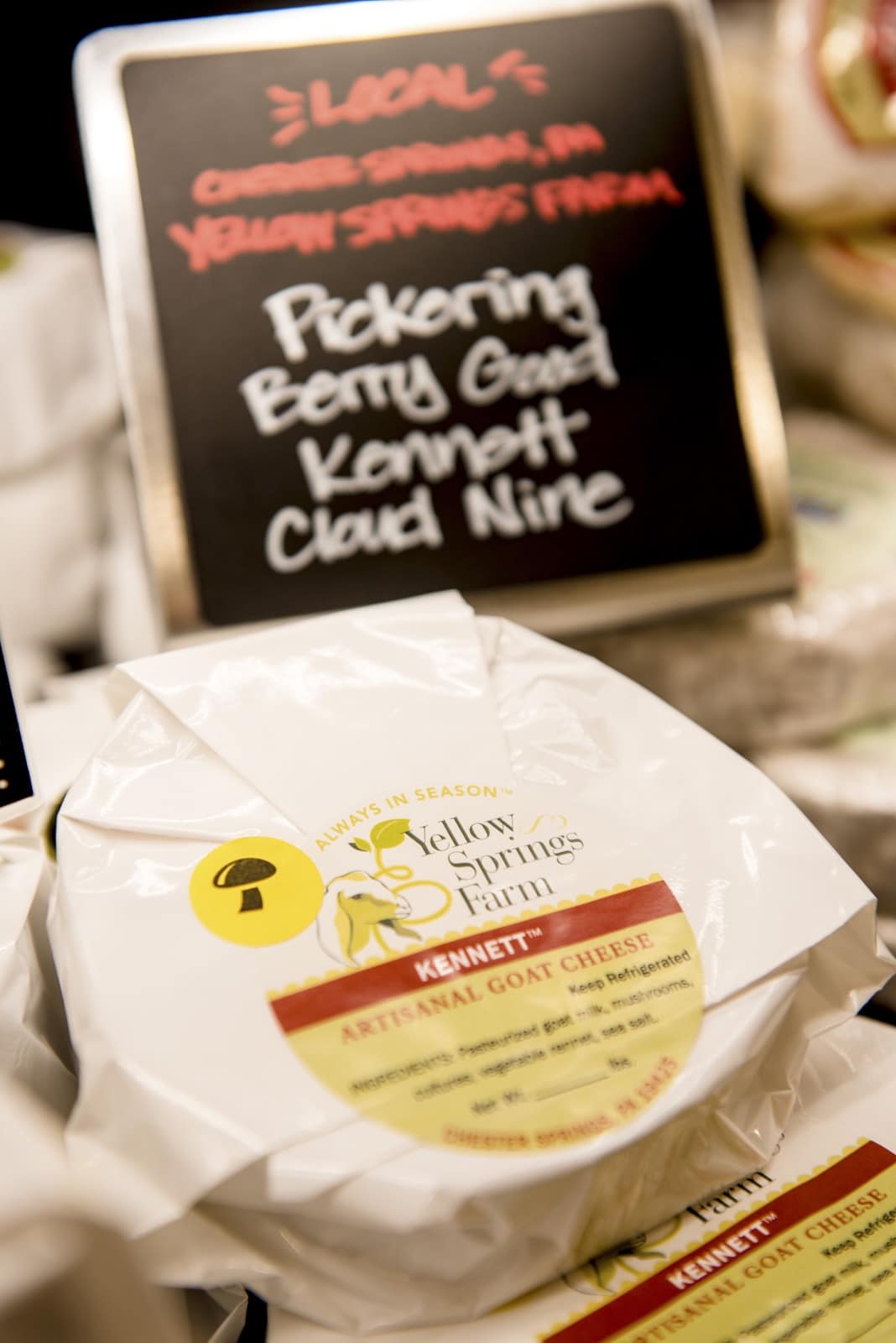 While you can't go wrong with any of the gorgeous wedges that may tempt your eyes, take note of the exclusive cheeses from Yellow Springs Farm, which can be found only at this Exton store: Pickering, Berry Good and Kennett goat cheeses. These handmade, small-batch goat's-milk cheeses are made in Chester Springs, PA, a beautiful farm and nursery just about five miles from the Exton store. Yellow Springs Farm cheeses never contain preservatives or anything artificial — just 100% all-natural cheesy goodness. Their secret? The delicious, nutrient-rich milk produced by their herd of Nubian goats.
6. Unique Selection of Whole Body Items
One of the many things that sets Whole Foods Markets apart from other grocers is how much it offers beyond food. The selection of supplements, vitamins, cosmetics, body-care and self-care products is beyond impressive, but the Whole Body department in the Exton store doesn't stop there.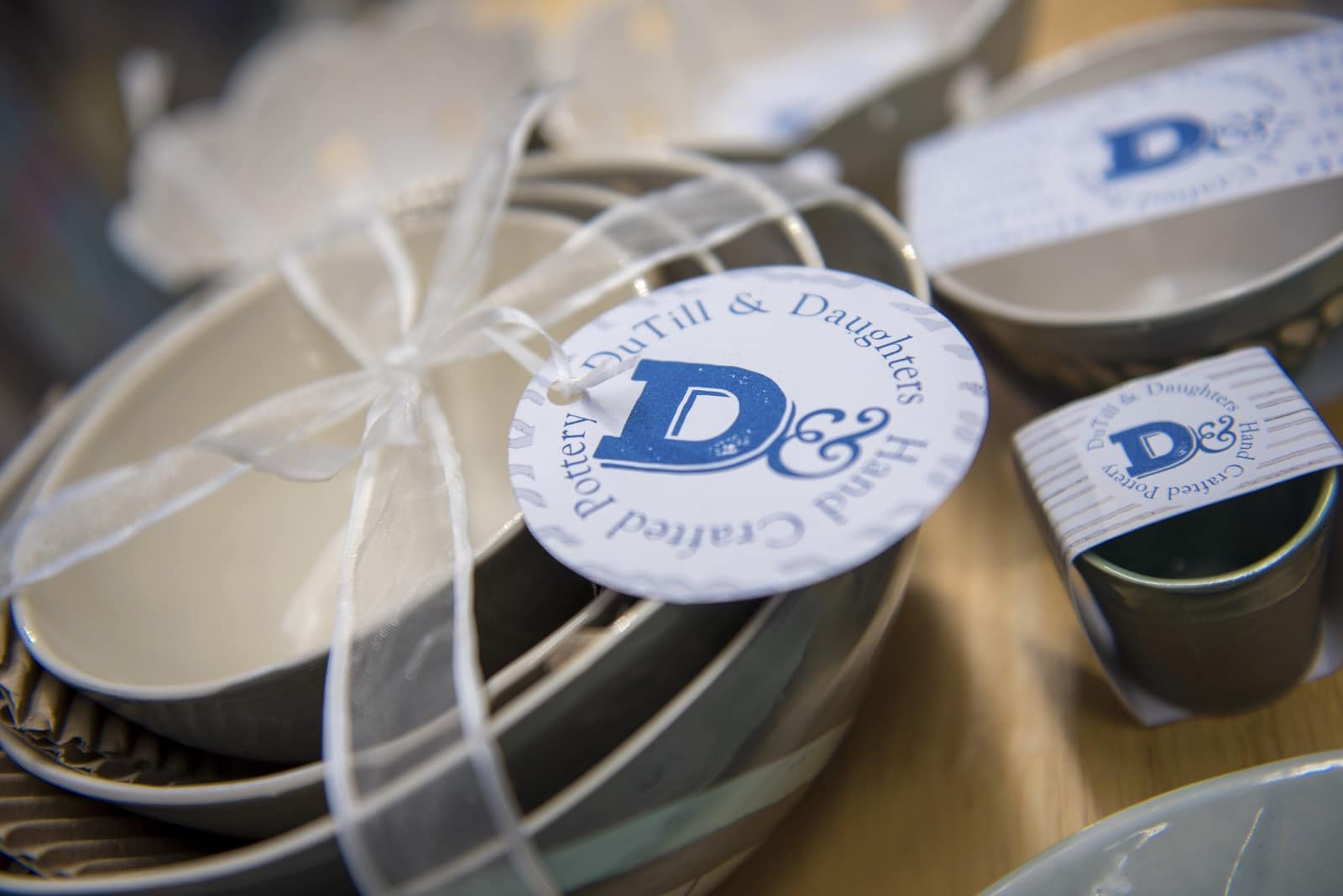 You'll also find unique and eye-catching jewelry from StitchPrism. Philadelphia artist KellyAnne Mifflin creates ceramic and stone jewelry, as well as hanging air plant gardens, using local natural materials and repurposed vintage metals. For charming gifts, or just a little something for yourself, peruse cards, tea towels, trivets, cutting boards and coasters from Havertown-based artisan company, Half and a Third. Inspired by mid-century modern design and vintage flea market finds, they make goods that feature simplistic beauty and modern charm.  On the Whole Body shelves, you'll also find local ceramics from DuTill & Daughters, a small operation started by two sisters and currently based in Cherry Hill, New Jersey.
7. Pike's: A Place to Relax with Friends and Family or to Unwind After a Long Day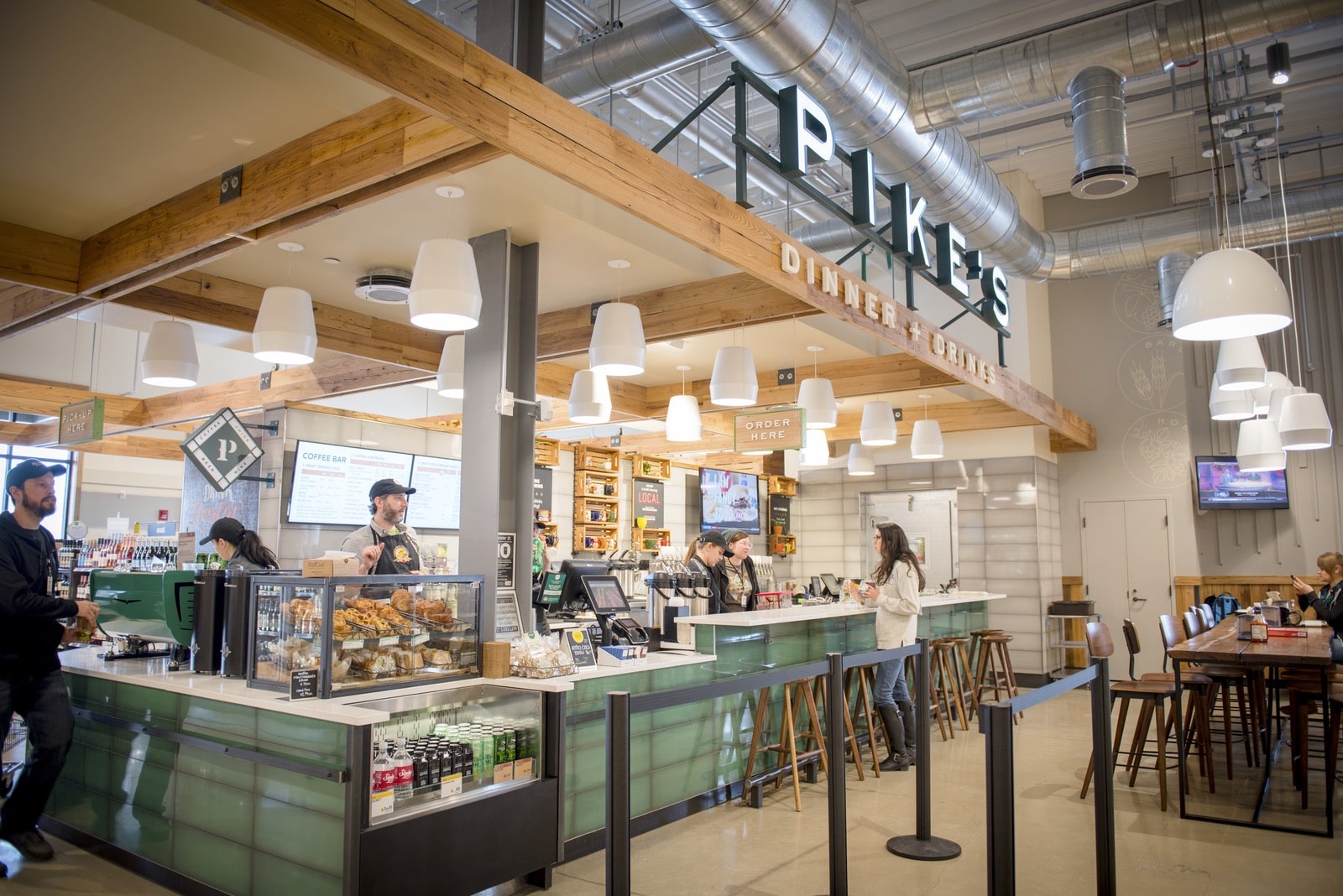 We love how newer Whole Foods Markets are getting in on the fast-casual restaurant trend! (If you haven't been to Table + Tavern at Whole Foods Market in Wynnewood, it is definitely worth a visit.) The Exton store is home to Pike's, a Mexican-inspired eatery with a large selection of mezcal and tequila, 12 taps serving local craft beers, and a menu featuring apps, tacos, nachos and a killer brunch. Don't forget about happy hour, which will run Monday through Friday from 4–6 p.m.
We can't wait to work our way through the entire menu at Pike's, but here are a few highlights we're most excited about:
Specialty Hot Cocktails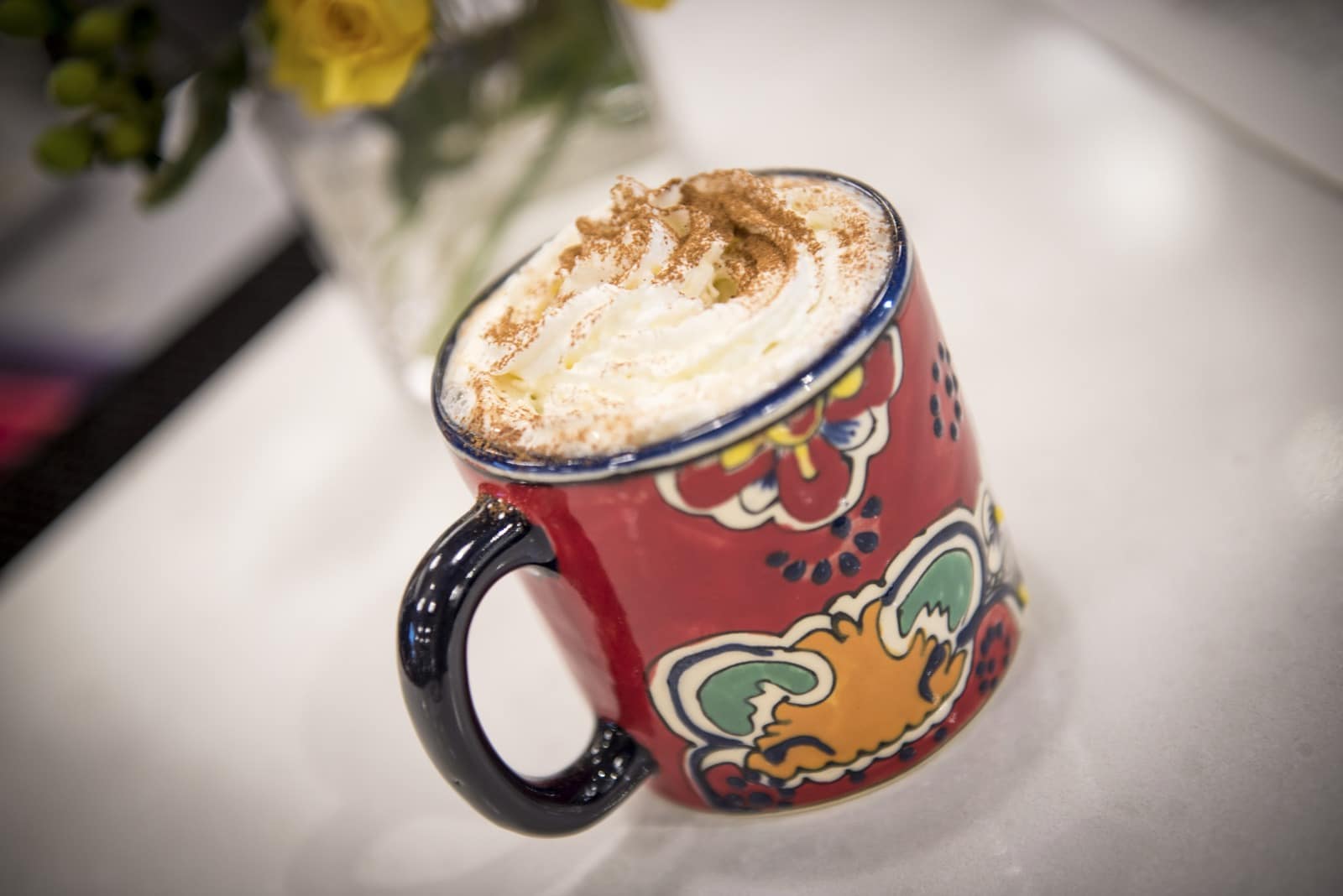 Honestly, we're not going to turn down a margarita on the rocks just because it's freezing outside, but a hot cocktail is a delightfully seasonal way to shake off the winter cold. Pike's offers two specialty hot drinks that you must try: the spiked vegan horchata (sweet, creamy and delicious) and the rum-kissed Mexican hot chocolate (warming and spicy, with a cayenne kick!).
In-house Tortillas Made with Local Castle Valley Mill Grains
Whole Foods Market's commitment to fresh and local goes down to even the smallest details! The tacos at Pike's aren't served on any old tortilla — the kitchen makes tortillas in-house from local grains from Castle Valley Mill, a wonderful artisan grain mill in Doylestown!
Fried Chicken Torta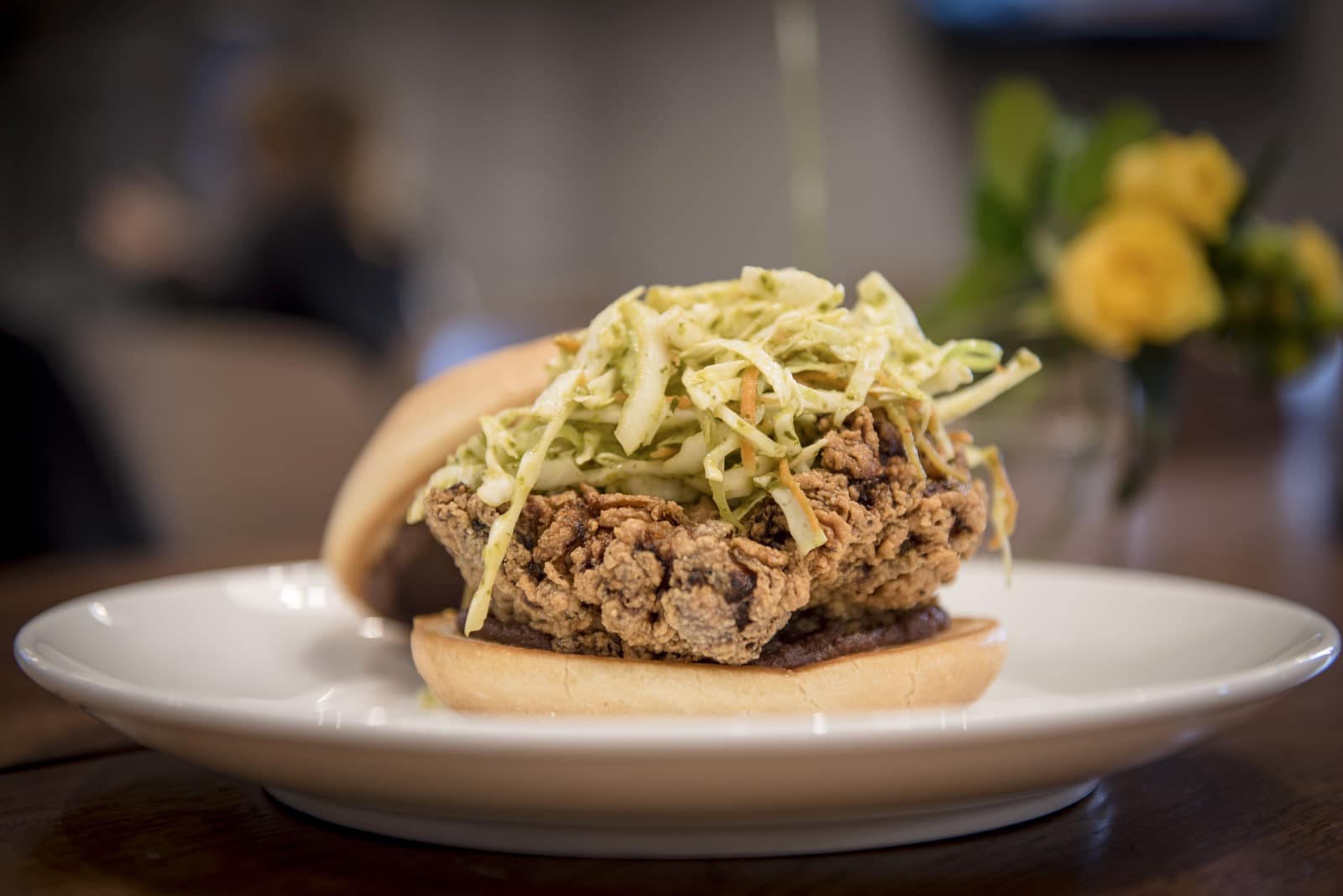 The menu also includes hearty Mexican-inspired sandwiches, like this crowd-pleasing torta featuring juicy, crispy fried chicken, piled high with fresh cilantro lime slaw and a swipe of apple butter. It's sweet, savory and altogether mouthwatering.
Rooftop Deck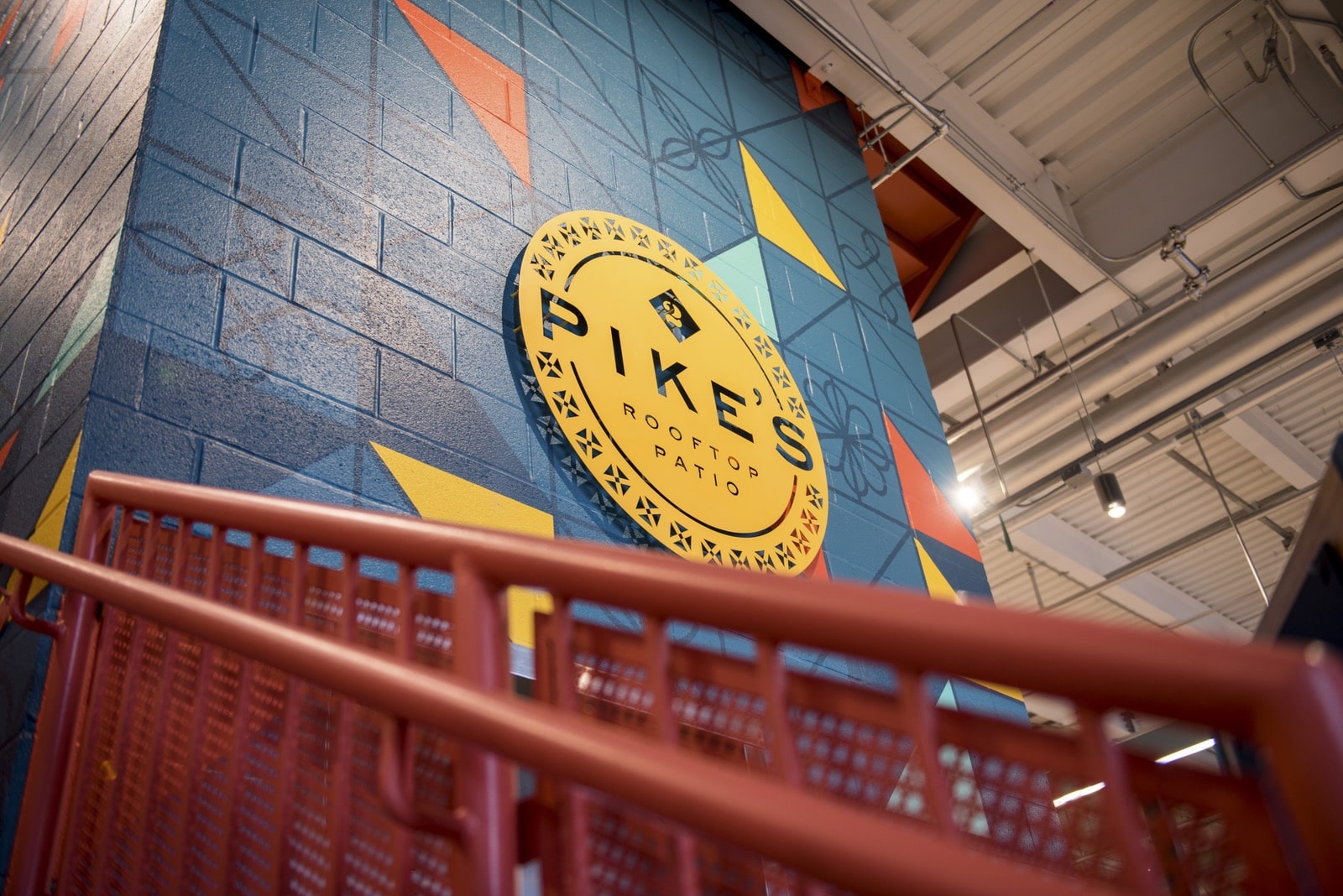 You might have to wait a month or two to experience the rooftop deck at Whole Foods Market Exton, as it is only open seasonally. But once the spring comes, we can't imagine a cooler place to gather with friends for happy hour, or to enjoy a meal al fresco. Bonus: There's a fire pit to help ease those chilly spring evenings!
As if seven highlights weren't enough, don't leave Whole Foods Market in Exton without shopping its extensive wine and beer selection or taking a peek at its self-service pizza station (the largest of any Whole Foods Market Philly-area store!) and the expanded selection of housewares.
Enjoy your first few trips, taking it all in at the new Whole Foods Market in Exton — the store is open seven days a week, from 7 a.m.–10 p.m. We'll see you in the aisles (and most likely at happy hour, too)!
Whole Foods Market Exton is located at 175 N. Pottstown Pike in Exton; phone: (610) 423-6360.