Now that we're a few weeks into the new year, let's check in on those fitness resolutions. Contrary to popular belief, you don't need to be doubled over in pain or dry heaving into the nearest trash can to have a "good" workout. That will just make you dread exercising! And we all know nothing derails a fitness resolution like learning to hate exercise.
So, let's resolve to try something new to prevent exercise boredom and dread! To help you out, we've gathered five adventurous workouts in Central Pa. to help keep your routine fun and exciting:
Whether you're an athlete or just starting your fitness journey, Orangetheory Fitness is designed for all fitness levels. This one-of-a-kind, group personal training workout gives you the energy of a group workout with the attention of an experienced personal coach. The results: Orangetheory boasts that you'll get more energy, visible toning and extra calorie burn for up to 36 hours after the workout. Orangetheory even uses a scientifically-designed formula that harnesses heart-rate technology to track your progress in real-time. You can even try a class for free by signing up online! 4600 High Pointe Blvd., Harrisburg; (717) 288-1320
Crossfit may no longer be "all the rage," but it's still a seriously intense workout if you're looking to try something new. And why not give it a go at the premier fitness facility in Gettysburg? Gettysburg Crossfit offers highly-skilled trainers who specialize in Crossfit programming, sports performance, personal training and nutrition. The first step to changing your life is to spend 15 minutes talking to the team about your goals. So, if you're ready to take your workout up a notch or two, stop in for a "No-Sweat Consultation" and Gettysburg Crossfit will put together a plan to help you become happy, healthy and strong. It's that simple! 5 S. Washington St., Gettysburg; (443) 718-7864
Move It Studio's barre classes are a fusion of ballet-based exercises and Pilates set to an upbeat mix of music. You'll find yourself shaking and burning in places you haven't shook and burned before! But, you'll leave feeling like a million bucks. No dance experience is required, and classes are designed to accommodate all fitness levels including prenatal and postpartum bodies. Try Move It Barre Cardio to up your workout, a class that takes all the elements you already love about barre and picks up the pace to increase your heart rate. Classic barre movements, plus heart-pumping cardio, equals the best of both worlds. Barre Cardio class meets on Saturdays at 9 a.m. 1180 Erbs Quarry Rd., Lititz; (717) 925-9970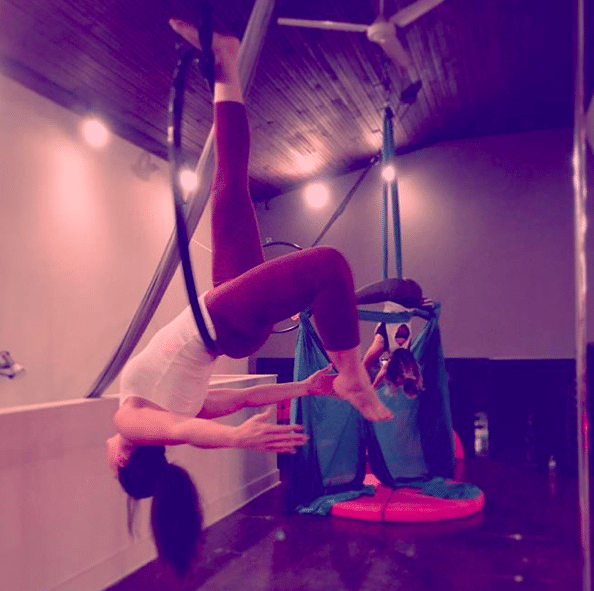 Discover your strengths while you give Studio Spin a whirl! Studio Spin brings aerial arts and a new, alternative fitness option to downtown Lancaster. Focused on movement, dance, strength and flexibility, its programs are designed to take you out of your comfort zone and into a world of confidence. Forget the bright lights and loud sounds of a typical gym. Instead, envision 13-foot ceilings, original hardwood floors and the perfect mood lighting to go along with your performance. We suggest you start with the Intro to Aerials class, where you'll get your feet off the ground and figure out the next class you'll want to take. Students will learn basic fundamental skills on both Aerial Silks and Lyra which will prepare them for Aerial Silks Level 1 and Lyra Level 1. At Studio Spin, you'll connect with your body in a whole new way. 211 N Ann St., Lancaster; (717) 207-9337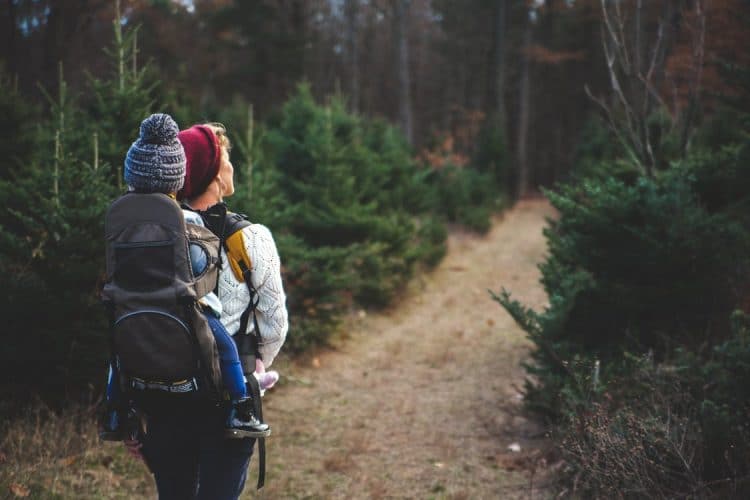 Get outside and hit the trails! There's no need to spend money on a fancy gym membership if you have something beautiful right in your backyard. Rails to Trails is a non-profit dedicated to creating a nationwide network of trails from former rail lines to build healthier places for healthier people. If you're in York, Pa., make your way to the Heritage Rail Trail for a walk, jog or bike ride. The trail occupies one of the oldest rail corridors in the nation and passes through quaint turn-of-the-century villages like New Freedom, Pa. The whole family can get involved by foot or by bike. Check out railstotrails.org to find a trail near you!
Here's to getting out of our comfort zones and trying new things in 2018!