Is there anything more synonymous with both wellness and love as tea? It never ceases to amaze us that one simple plant (plus the occasional herb, flower or spice creatively blended in) can produce a range of flavors and health benefits. But where there is simplicity, there must also be quality — without much to hide behind, a good tea must be sourced and blended with an expert touch.
We first came across Areté Herbs a few years ago at a winter market at Greensgrow Farms. After a small sample of its Nourishing Tea, we picked up a bag to be enjoyed on many a chilly afternoon. Since then, we've enjoyed watching this homegrown online apothecary gain recognition for its lovingly-handcrafted range of small batch, all-herbal products, including herbal medicinal teas, tinctures, elixirs, Fire Cider and digestive bitters. Areté is a Greek word that means "excellence of any kind," and the company interprets this to mean, "the act of living up to one's fullest potential, finding total fulfillment and reaching the highest level of health and harmony for our mind, body and spirit."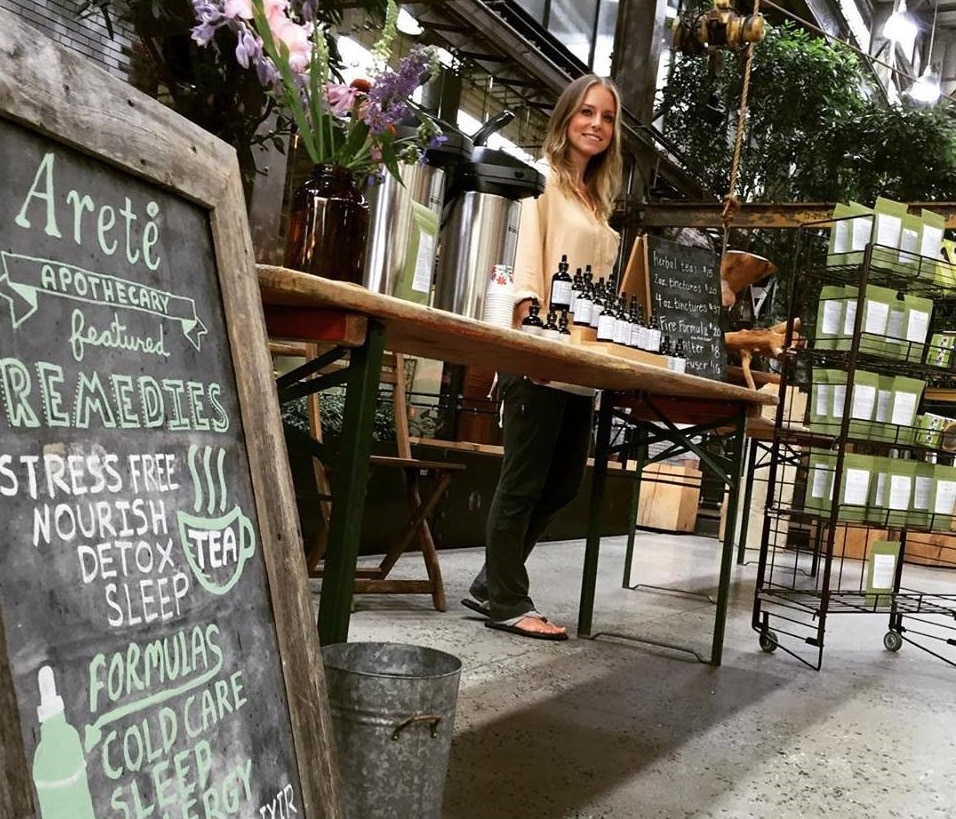 Lauren Simko is the "Proprietress" and herbalist at the helm of Areté Herbs, and we were curious to find out how she came to this career path and how her entrepreneurial journey is shaping up so far. She was kind enough to field our questions and give us a peek into her day-to-day.
PA Eats:  So, how did you come to herbs and wellness? What did you do before?
Lauren Simko: Before I started my herbal business, I was basically a professional student! I completed my bachelor's, master's, health coaching program and herbalism training all back to back! I interned as an exercise physiologist and a health coach at hospitals. While in graduate school, I was a graduate assistant for the dean of my department, and while enrolled in my herbalist program, I worked at a chiropractic office.

My passion for plants, healing, and nature arose after several years of studying wellness, health and fitness. Throughout my college career, I was searching for knowledge on how to attain optimal health and wellness. It started with my undergraduate degrees in exercise physiology and nutrition, then led to my master's in public health. Despite my academic studies, I felt that a vital link was absent from the "complete" picture — there had to be more to health than just exercise and nutrition. I then took my first botanical medicine course, which was an elective in my master's program. I fell in love with herbal medicine. After graduation, I immediately enrolled in an herbalist training program. This ultimately led to the creation of my herbal apothecary business, Areté.
Where are you based? What's your production facility like?
We're a home-based business nestled in scenic Unionville, Pennsylvania. We have a cedar barn on the property that we use as our studio space and this is where all the herbal magic happens! It's about 900 square feet divided between two floors. It's a very convenient commute (about 50 yards) and gives me that freedom I crave!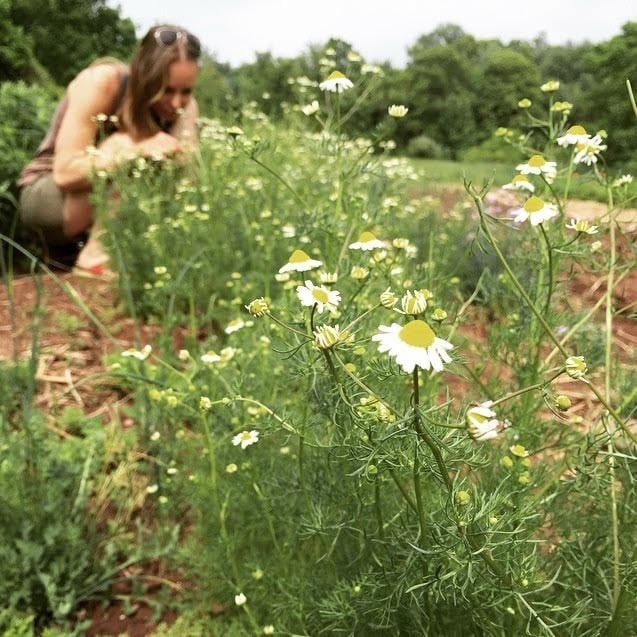 Was there a specific moment that you decided to take "the leap" into starting Areté?
I probably took the leap too fast, but where I was working had a very toxic environment. The pain of staying the same was greater than the pain of change, so I jumped ship. I had just finished my herbalist program and decided to launch my business. This was probably not the best way to start a business since it was so rushed, but it gave me the drive to make it work. After all, this was my life's work. It was the kick in the butt that I needed to start designing the life I wanted.

I wanted to love my job. I wanted to do my passion for a living. I didn't want to be restrained to the 9-to-5 rat race. I guess it boils down to freedom. I also didn't want to look back and have regrets. Time is something we cannot get back, so it's the most important commodity. We can't take back those years spent working in a cubicle wishing things were different. I'm actively creating a business and life that I love and I cannot imagine doing anything else.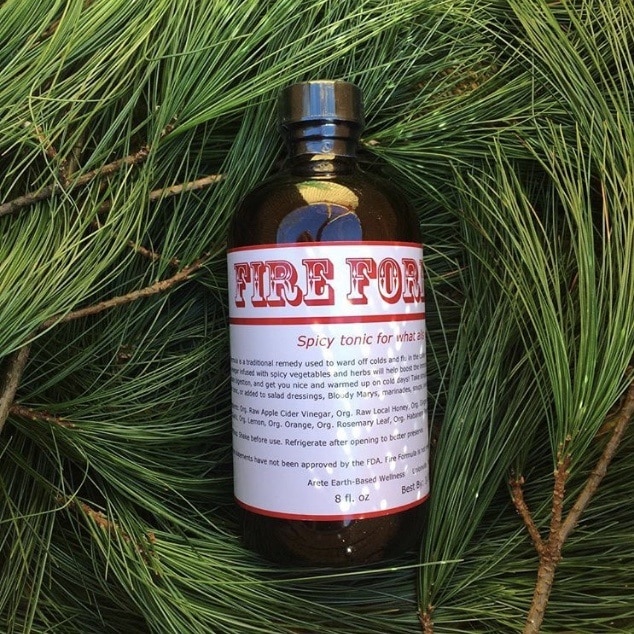 What was the start-up process like for you?
In the beginning, I originally envisioned my business to be solely an online storefront and a place that I could write meaningful and inspiring blogs about plant wisdom, herbal wellness, seasonal living tips and how to live more authentically and purposefully. But, back then, no one knew about my website and I had minimal followers on social media. I realized just building a website doesn't mean customers are going to miraculously appear on their own. Given that harsh reality, I was pulled in to the farmers market hustle!

But that allowed me to connect with the local community, sell my wares and develop a following. After two or so years, I had a substantial customer base and email list and I was able to go back to my original game plan! I still vend once per month to stay connected and to not put so much pressure on online sales.

In hindsight, the farmers markets were incredibly important and a great experience! Being tossed into vending was pretty much a blessing — it really makes you put yourself (and your product) out there. It's like a small business incubator without all of the overhead and it will show you if customers even want what you're selling! Can't afford a brick-and-mortar yet? Then the markets are where it's at! There is a lot to gain as a new business with minimal risk. I strongly recommend vending to new entrepreneurs. It creates structure in your schedule, which helps to keep new business owners on track. It also keeps a steady cash flow in your pocket, so that you're not going long stretches without sales.
I know that green practices are a super-important part of your company? Can you tell us a little more about that?
Areté is continuously developing improved methods to reduce our waste in an effort to keep our earth-friendly business standards high. This is one of the many ways in which we show our love and respect for the environment.

Our herbs are sourced from only the most highly regarded companies that provide certified organically grown plants. Respectfully wild-harvested herbs are often hand-gathered by ourselves from rural Chester County, or grown in our personal garden that is free of pesticides, chemicals and genetically modified organisms (GMOs).

We only use organic herbs and organic cane alcohol (gluten-free!) to create our products.

Our herbal company strives to minimize as much waste as possible. We are committed to using recycled materials to gently pack your order. Our green packaging materials consist of boxes made from 100% post-consumer waste, cushioning paper made from 100% recycled paper and bubble wrap that's reclaimed from numerous sources.
What have been some of your biggest learning moments or moments of surprise?
My biggest learning moment would be my pursuit of education and where it ultimately led me. All of the education, degrees and classes that I've taken helped me to find what I was really looking for and wanted. At the beginning, and probably for the most part of my educational journey, I was unsure of my direction, but I wanted to learn.

I went to college for exercise physiology, nutrition, public health, integrative health coaching, and surprise! I fell in love with herbs! I discovered my true passion in my mid-twenties.

Anything you can share re: plans for the future? Do you ever think of going brick-and-mortar, or are you happy with the online retail and wholesale model you've created?
I don't think that I'll ever go to a brick-and-mortar store, this takes away a lot of the freedom that I value most about my work.  I'm aiming to really drive up our online presence and to continue to focus primarily on online sales, with some wholesale accounts on the side. We currently vend at large events and festivals, about once per month, to stay connected to our community.

We're dreaming big! Adam, my significant other and business partner, and I hope to expand Areté's services to bring unconventional educational classes and workshops that strengthen our connection to nature to our neck of the woods! We'll teach some ourselves, but we're also planning on bringing in local teachers and experts. Some ideas for areas of focus include herbal medicine, foraging, edible and medicinal mushrooms, fermentation and more! We're in contact with potential sites to hold such classes or we may hold them at our own studio space, or maybe even virtually.

We're also excited to announce that we just launched our new YouTube channel! In these videos, I give the rundown on our herbal products. I get specific with each remedy, so if you've been curious to hear more about a certain one, you can check them out here.
What are some wellness trends that you're psyched about?
I'm not typically a fan of trends, I'm more interested in time-tested solutions. If something has been around for a year, it'll probably only last for another year. If something has been around for 500 years, it'll probably last for another 500 years. Time distills quality, which is why I like working with herbs. Their usefulness has been proven over many generations.

I'm also a fan of the most recent iteration of the time-honored trend of simplifying your life. I enjoyed reading and implementing The Life-Changing Magic of Tidying Up: The Japanese Art of Decluttering and Organizing by Marie Kondo. I strongly feel that having a clean, beautiful space improves our overall health and happiness! By decluttering your home, you declutter your mind. By altering your space in a positive way, its benefits expand into other areas of your life. I was so impressed by this minimalist movement that I wrote a blog on the topic called The Art of Living Simply!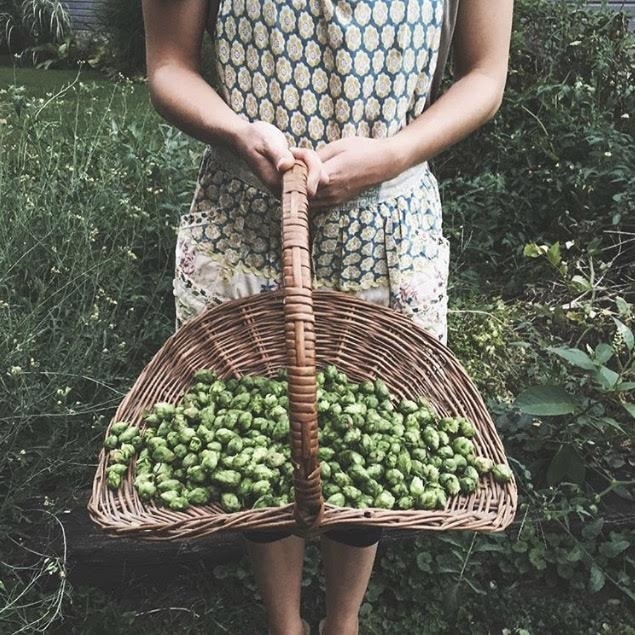 What's something you wish people understood better about what you do?
Science and ancient wisdom aren't always at odds. I have a background in public health. This institution is heavily based on the foundation of research and scientific evidence. I'm very grounded in my view of what plants can and cannot do. Herbalism and plant medicine are one of the oldest forms of medicine, and a large number of pharmaceuticals are derived from plants.
Thank you so much, Lauren, for taking the time to share your story with us! For more info on Areté Herbs, or to explore its line of wonderful products (we'll be re-upping on Allergy Formula soon!), be sure to visit its website and check in on its Facebook, YouTube and Instagram pages.