With summer in full bloom, the tomatoes are taking over our gardens, the peaches are getting to their perfect, juicy state and the cornfields are high and ready for harvesting. That's what these warm summer months are all about in our agricultural corner of Pennsylvania. And, while some of us may not have our own abundant gardens, we do have our favorite farmers markets we visit regularly.
So, why not choose a product that has this exact same philosophy when it chooses ingredients to work with?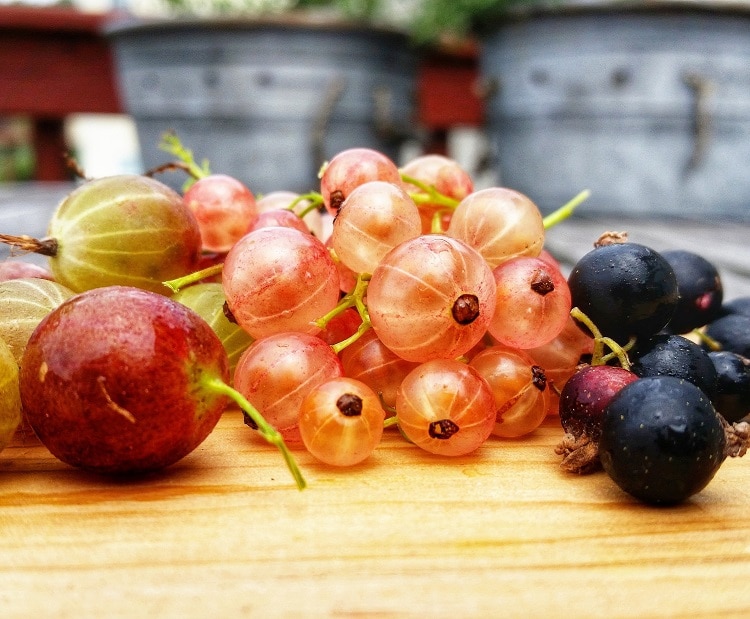 At BABA's Brew, Olga Sorzano could use ingredients like mangoes and papayas in her kombucha, but why would she do that when local farmers are growing the best and freshest ingredients within a few miles of her brewing facility? She stands by a "local is best" philosophy to make her probiotic kombucha by blending herbs and spices with her favorite fruits.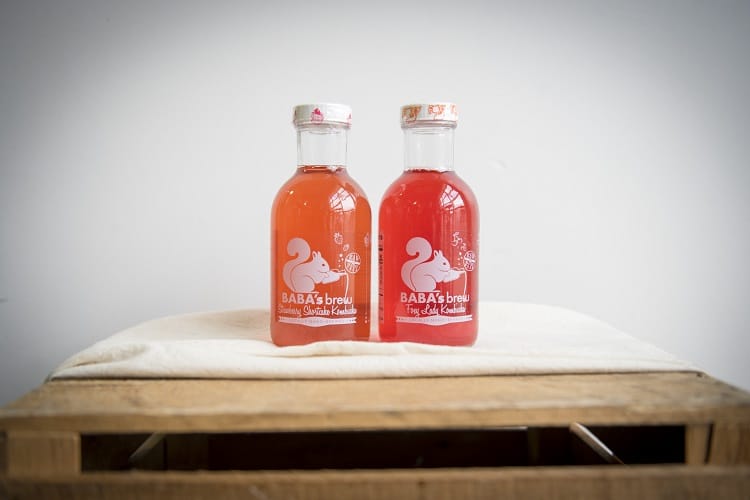 Just as you choose to pick up your fresh peaches and cherries from your local farm stand, so does Sorzano — just in bigger quantities! She is extremely proud of all of the relationships she has built with local farmers over the years.
The biggest partner to BABA's Brew is Frecon Farms from Boyertown, Pa. The vast majority of the peaches, plums, cherries, apples and pears Sorzano uses in her kombucha recipes come from the dedicated farmers at Frecon.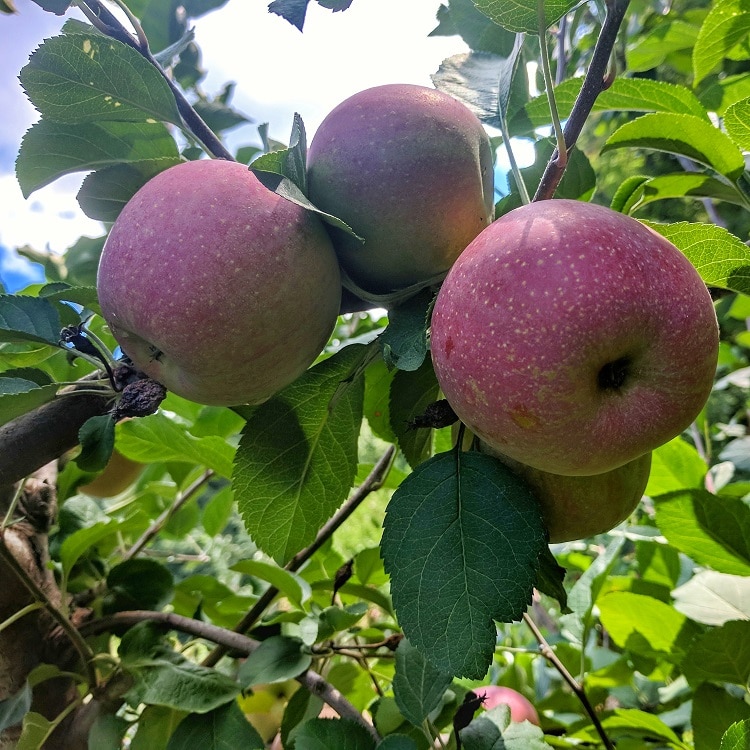 In the fall, BABA's Rosie Apple kombucha is created with Frecon Farms' apples, and her brand-new summer flavor, Cheery Cherry, is created with cherries from the farm, as well. We're currently entering peach season, and Sorzano says she can't wait for you to try the Peach Sage kombucha she has in the works.
The sage in this batch comes from the Kimberton CSA, which Sorzano is a proud member of. The CSA, which comes from a 10-acre biodynamic, organic mixed-vegetable farm, was the first CSA in Pennsylvania, and it has a rich history in local community and local agriculture. The farmers are passionate and care deeply for the land and the people who thrive off of it, which is exactly what BABA's Brew searches for in farming partners. In addition to sage, Sorzano also gets her rosemary from Kimberton CSA.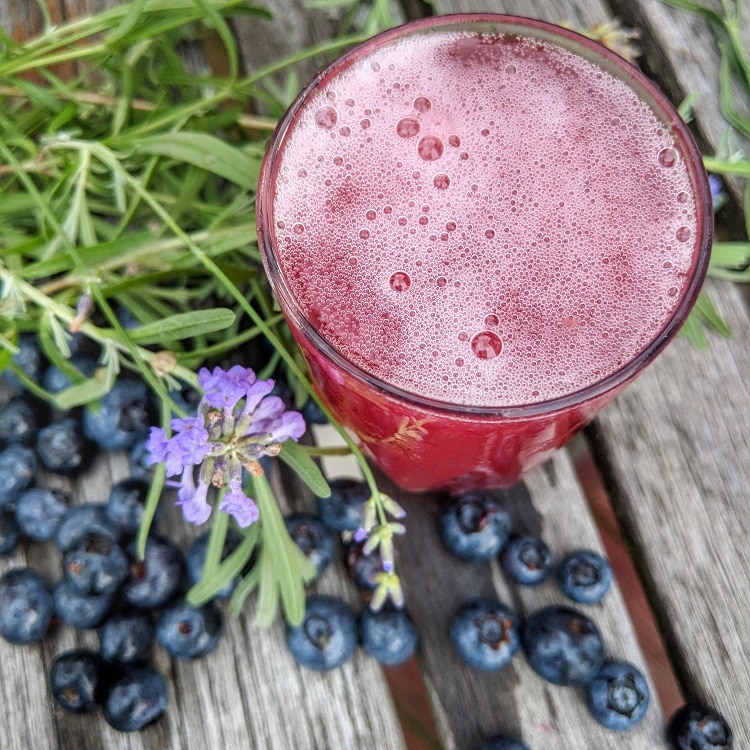 BABA's Brew's best summer seller, Jersey Blues, is created with none other than organic blueberries from New Jersey, from Little Buck Organics in Hammonton. Each year, Sorzano and her team score as many blueberries as they can get their hands on, and this year was no different, as they picked up nearly 250 pounds of blueberries.
As far as BABA's year-round partners go, Sorzano works closely with Swarmbustin' Honey in West Grove, Pa. for her Honey Chamomile Kombucha. Swarmbustin' Honey was founded from a passion for beekeeping and as a means of supporting the habit of keeping bees.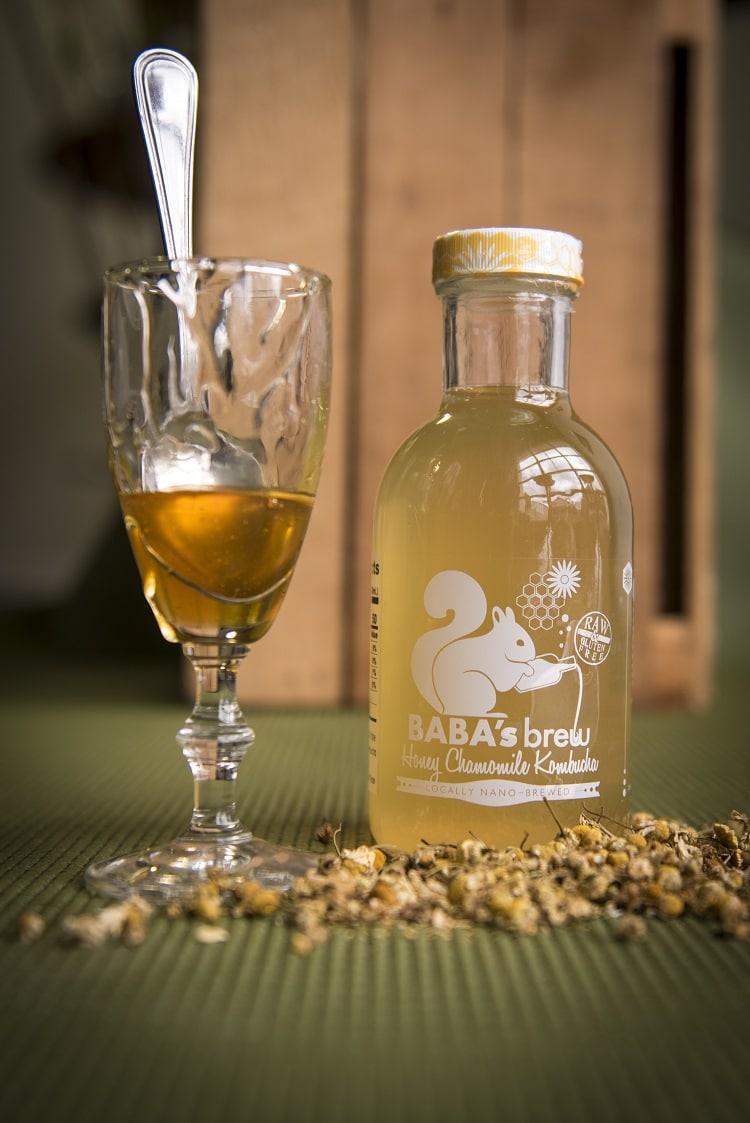 The passion exploded, and with it the number of hives, followed by beeyards sprouting up in three counties in Pennsylvania, and one in northern Delaware. Not only is its honey sweet and delicious, many seasonal-allergy-sufferers have found the local, raw honey to be helpful, as it desensitizes them to the fauna triggering their allergic reaction. And remember, each spoonful of honey you eat keeps a local beekeeper in business, which can help combat the problem of declining bee populations.
As Sorzano was doing her research on local farms, she found local items she didn't know she had access to, like apricots, persimmons and the Asian pears she gets from Aaron Esch at Quarryville Orchards in Quarryville, Pa.
One of Sorzano's favorite farmers is Dorene Pasekoff of Hill Creek Farm in Pottstown, Pa. Sorzano says, "The items I get from Dorene are unlike anything else." She is referring to the black currants, champagne currants and gooseberries, which are rare berries in the U.S., but are what she grew up with as a little girl in Siberia. "It's like finding golden nuggets for me," Sorzano explains. She uses all of these dear-to-her ingredients to create her Siberian Summer kombucha.
Local ingredients are preferred by BABA's Brew, and supporting a lot of different local farms is also on Sorzano's to-do list. The result is a product with an extremely small carbon footprint. Sorzano says, "People don't realize how big their carbon footprint is when they're eating bananas from the Caribbean or olives from California." When you're sipping on BABA's Brew, you'll not only be satisfied by the crisp and fresh flavor, you'll also have a satisfaction of drinking a carbon-footprint-conscious product.
There are a bunch of different kombucha brands that line stores' shelves, but so many of them do not use real ingredients purchased from real farmers. BABA's Brew is truly a farm-to-keg business. That's what sets BABA's Brew apart from those other brands.
Why use imported items when you can go right down the road? Olga Sorzano says it best: "Ingredients you can source locally are priceless!"
Find BABA's Brew at a number of local retailers or at A Culture Factory, located at 333 Morgan St. in Phoenixville; phone: (267) 738-1973.
Two kombucha bottles and Honey Chamomile kombucha photos:

Ed Williams

All other photos:

Courtesy of BABA's Brew