Here's what we know about sports drinks: These sugary beverages were invented in the 1960's by scientists looking for ways to help athletes replace sodium and electrolytes lost during exercise. And while there's nothing wrong with that in theory, these days, many athletes are turned off by the idea of adding a bunch of artificial ingredients and colors and excess sugars into their diets. And, for occasional fitness buffs who don't regularly participate in high-intensity workouts, these synthetic nutrients provide no additional benefits and can actually do more harm than good in terms of weight gain.
For the athlete or gym rat who wants an upgrade from chemical- and food coloring-laden sports drinks, we've got a hot tip for you: kombucha is an incredible pre- and post-workout beverage! Unlike sports drinks, it contains live, active probiotic cultures that offer tremendous health benefits for your entire body, especially your gut. Not only does kombucha aid in digestion, it also fights the harmful yeast in your system, provides mental clarity and stabilizes your mood. Plus, people have been enjoying this nearly-magical fermented tea for thousands of years — a much better track record than a beverage that was made in some science lab a few decades ago!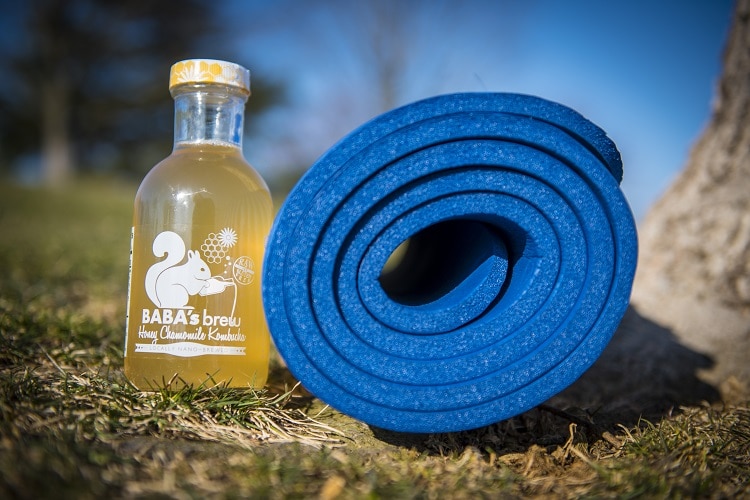 We've teamed up with BABA's Brew and dedicated athletes to tell you why:
People often get hooked on the 'buch after they witness the benefits of regular consumption, and athletes are no different in their "come to kombucha" moments. So many athletes have discovered that not only does kombucha boost their energy levels before or during performance, it also helps their bodies recover more quickly post-workout.
Take for example Will Eagles' experience with kombucha as a strength and conditioning coach and athlete. He says, "I drink kombucha with lunch and dinner regularly, but especially try to make sure to consume it with my meals that follow my exercise sessions. This helps with my digestion, as well as the absorption of nutrients post workout. Kombucha also has an inflammation-reducing effect which helps with recovery."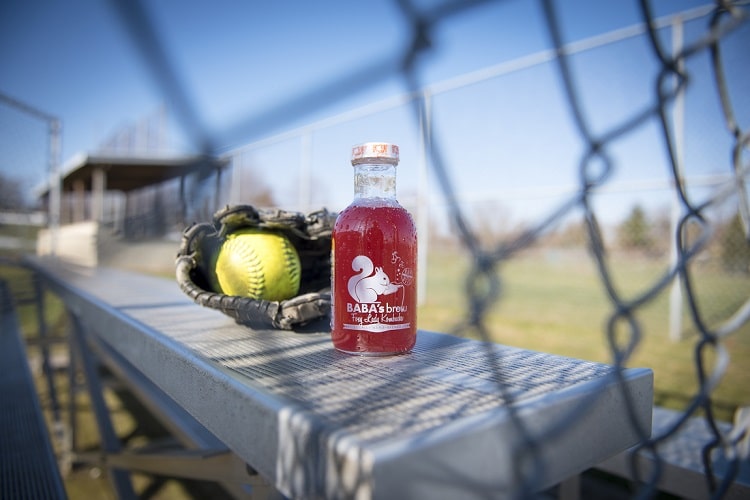 Studies show that properly brewed kombucha can improve joint health, based on its superb lineup of enzymes. Glucuronic acid is mostly responsible for this, and also kombucha's powerful detoxification properties. Kombucha's inclusion of glucosamine is also a heavy hitter when it comes to rebuilding tissue, especially in the knees.
Elton Brand, retired Sixers basketball player, was first introduced to kombucha as a way to naturally reduce the inflammation he was feeling in his own knees. The results? He felt the effects immediately.
Brand said he "immediately felt an increase in energy. I did my research and found that kombucha is loaded with probiotics and enzymes and started drinking it more often. I like to drink kombucha in the morning for a boost of energy, as its a great replacement for coffee, and in the evening to clear my body before end of the the day."
Since his introduction to kombucha, Brand has proudly given up sports drinks to live a more probiotic-rich life. Brand says, "Most sports beverages are very high in caffeine and sugar, so they provide a very steep spike of energy followed by a rapid decrease. Kombucha, on the other hand, provides a more natural increase of energy, that stays longer, like a constant, even flow."
And Eagles completely agrees. He adds, "When I consume Kombucha before a workout, it is a definite energy boost and helps me kickstart my routine. It's also much healthier than consuming commercial pre-workout powders which are lightly regulated. The main benefit for kombucha over sports drinks in the high differential in sugar and calories. Kombucha has helped me feel lighter and not bogged down by toxic ingredients. I also no longer feel the sugar high and crash of traditional sports drinks."
Eagles has worked with many athletes and individuals, and he loves touting kombucha as a low calorie, energy enhancing, flavored beverage that helps regulate blood sugar and enhance healthy gut bacteria.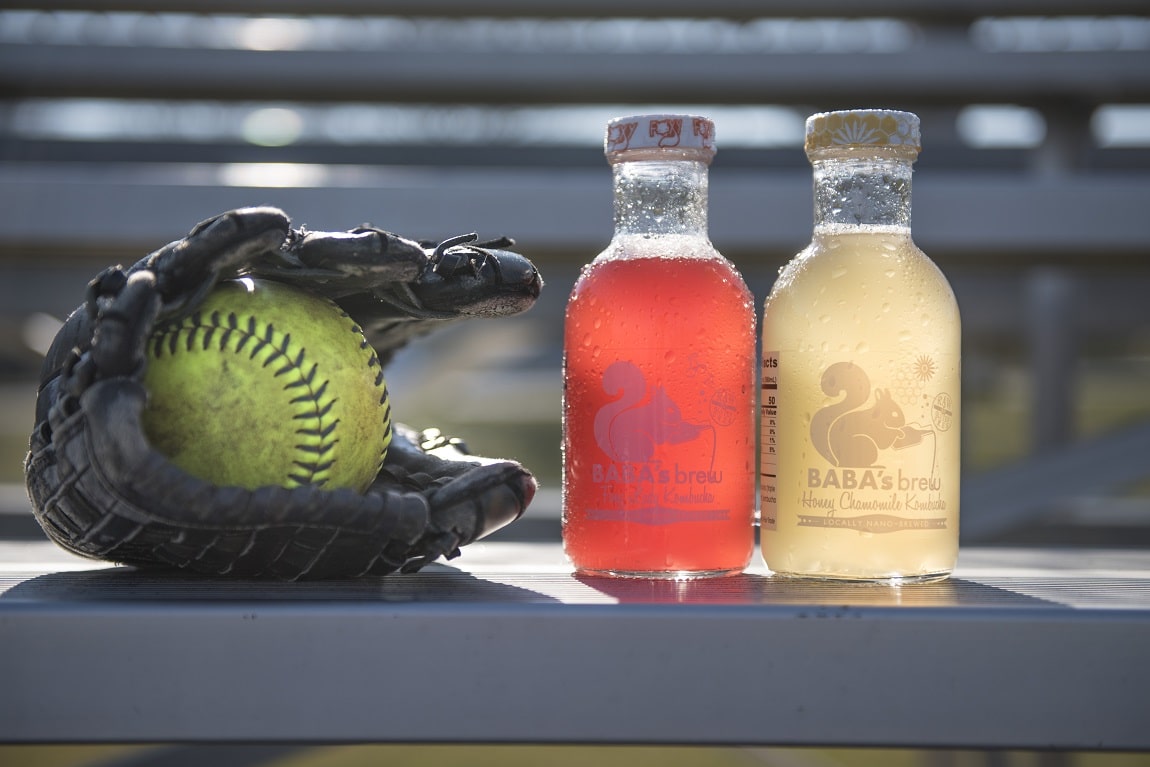 "Once my clients start a regular regime of adding it to their diets, they all feel the same benefits I've been feeling for so many years: lighter, better digestion and leveled blood sugar," he says. "It has so many health benefits that can be felt right away that it's hard for them to not agree."
Our advice? Try kombucha for yourself, no matter your athletic endeavors. A perfect introductory flavor is BABA's Brew's Foxy Lady, a seasonal spring flavor that features tart cherries and stinging nettles. It's incredibly mild with a clean, fresh fruit taste that comes from the whole infusion of the ingredients, as opposed to juices or extracts. And because BABA's brewmaster, Olga Sorzano, is so skilled with her production processes, the kombucha she makes is perfectly fizzy, lightly sweet and tangy. One sip and you'll never go back to that fluorescent stuff in plastic bottles again!
Find BABA's Brew at a number of local retailers or at A Culture Factory, located at 333 Morgan St. in Phoenixville; (267) 738-1973.
Elton Brand photo:

Seneca Shahara Brand

All other photos:

Ed Williams