You don't have to spend a fortune to enjoy a night out in Lancaster, and we're here to prove it! Whether you're sticking to a tight budget or feeling splurge-y, there's a table waiting for you.
Here are our favorite spots for $25, $50 and $100 (approximate price for a two-top) in Lancaster:
Under $25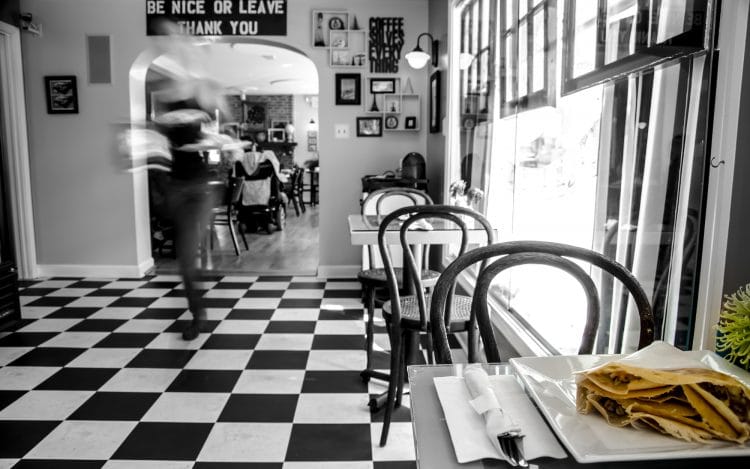 Make it a crepe date for breakfast, lunch or dinner at Rachel's Creperie! Enjoy made-to-order crepes, salads, smoothies and a full espresso menu any time of day, for less than $25. Our favorite menu items? We thought you'd never ask! The Thai Chicken crepe and the Veggie Santa Fe crepe are both musts, as well as the Nutella hot chocolate and the West End Yoga smoothie. And yes, it's BYOB. So, don't be afraid to pop some bubbly while you're transported to Paris. 201 W. Walnut St., Lancaster; (717) 399-3515
Sprout Vietnamese restaurant believes that food should be fresh, flavorful, satisfying, uncomplicated and it should convey the chef's love of cooking. And somehow, Sprout makes all of these things happen in each bite. The chefs prepare authentic Vietnamese foods, including fresh spring rolls, French bread sandwiches, salads, soups, rice platters and a variety of noodle dishes. There is also a large selection of homemade desserts, including French macarons and flan. Pro tip: Order something different every time you go, because everything is just that good! The meal is complete whether or not you decide to BYOB. 58 N. Prince St., Lancaster; (717) 392-7462
Roburritos is basically a staple meal if you're a York or Lancaster resident. Pick up a six-pack before you go there for the ultimate casual date night. Order the Roburrito or a quesadilla — potato is a great vegetarian option — or combine the two worlds by ordering the Burittodilla. It's everything you'll find in the Roburrito in a quesadilla form. It's wild. And if you love that extra crispy cheese around the edge of your quesadilla, order yours with "extra beard" for even more of that crunchy goodness. There are always daily specials, so be sure to check the chalkboard! Also, the hot sauces, made by Old Grumpy Mark's, are a must try. With multiple heat levels and flavors, give a few a try to find your favorite. 227 N. Prince St., Lancaster; (717) 824-4306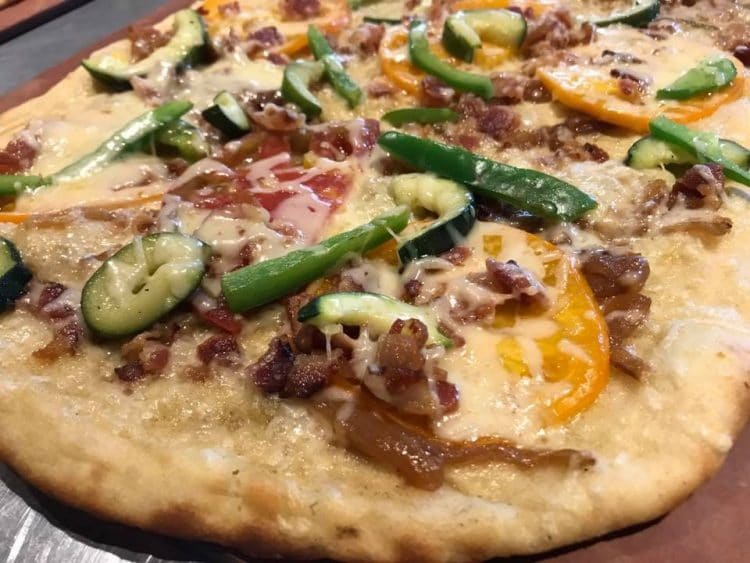 The Fridge is the spot in Lancaster if you're a craft beer (and food!) lover. There are always 10 beers on draft and over 400 beers in the coolers. So, if you can't find a beer you love, that's on you! The counter holds six pizzas: margarita, mushroom kale, pepperoni, and three specialty pizzas that change daily. The Fridge handcrafts each pizza using only the freshest seasonal ingredients available from local farmers and merchants. And don't even get us started on all the delicious additional options: salad, sandwiches, soft pretzels, pickles, edamame hummus, potato wedges and more. We suggest making The Fridge your weekly date-night spot. 534 N. Mulberry St., Lancaster; (717) 490-6825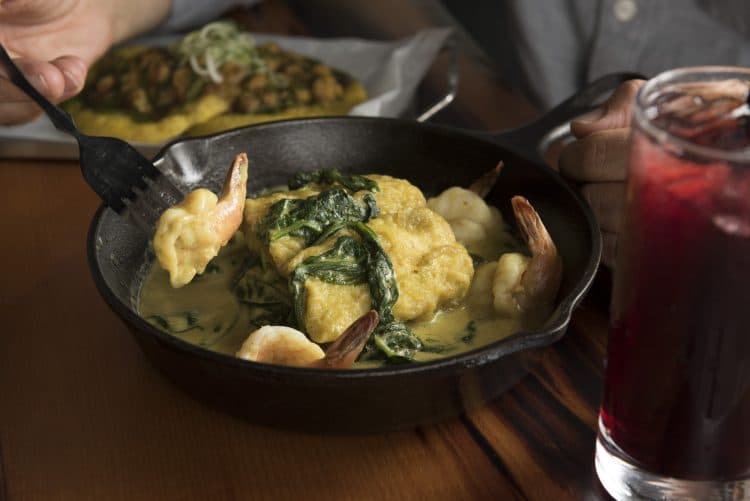 Not quite sure if Trinidadian food is for you? Trust us, it is. Traditional Trinidadian food is a blend of many ethnic cuisines, including African, Indian, Chinese, British and French. The spices tend to be a bit more mellow than typical Indian curries, with the addition of a tropical twist. At Callaloo, order the cassava fries and a dish or two to share to taste all of the flavors from Trinidad. We recommend the Buss-Up-Shut (a Trinidadian flat bread) and curried vegetables or the spicy pepper beef, tenderloin tips with sauteed bell peppers and scallions in a hoison and garlic chili sauce and served with jasmine rice. And, if you don't believe us, trust Buzzfeed, as it just named Callaloo as Pennsylvania's top restaurant to try in the article, One Restaurant To Try in Every State in 2018. 351 N. Mulberry St., Lancaster; (717) 824-3964
Under $50:
If you're trying to impress a craft beer lover, here you go! Modeled after a traditional British pub, The Bulls Head offers great food, high-quality beers and fantastic liquors. Choose from 14 rotating beers on tap, two cask-conditioned ales and 80 bottles. And, in keeping to the traditional practices of a British pub, you will be greeted with a smile from the barman, you'll seat yourself, choose your food and drink from its extensive menu, then place your order at the bar. As far as food goes, order the Scotch eggs to share. Then, keep it simple with the Bulls Head burger or treat yourself to the steak frites. You really can't go wrong. 14 E. Main St. Lititz; (717) 626-2115
Look no further than Lancaster City for some of the best Nepalese and Indian cuisine you've ever had. Make a reservation at Himalayan Curry & Grill for a cozy, intimate dining experience you'll want to relive over and over. Begin your meal with an order of the Cauliflower Manchurian to kick start your palate. And then move on to curry, tandoori or anything in between. If you're a regular George Costanza and like your chicken spicy, try the chicken vindaloo. It brings the spice for sure! Did we mention Himalayan serves goat, too? Don't forget to BYOB! 22 E. Orange St., Lancaster; (717) 393-2330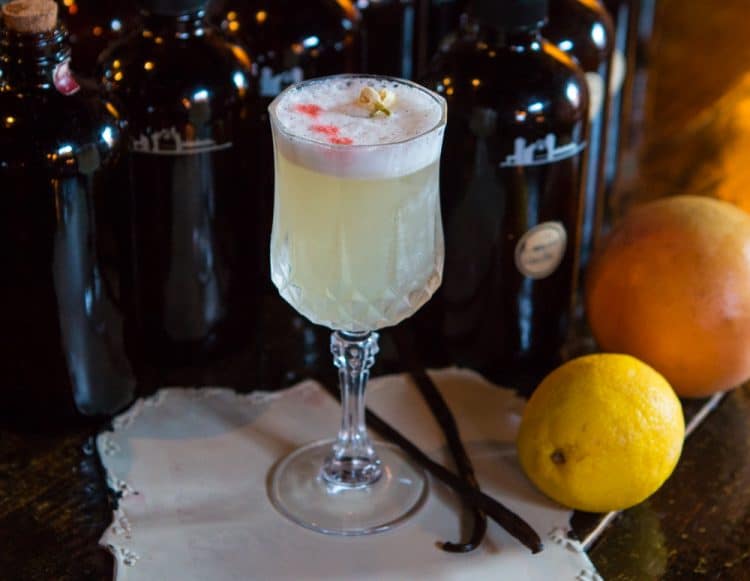 With two bar areas featuring exceptional spirits and a fantastic bourbon selection, Horse Inn mixes creativity and craftsmanship to serve outstanding cocktails and an equally amazing dining experience. We highly recommend ordering a Pistol Under the Pillow, featuring gin, pressed lemon and grapefruit, vanilla, lavender and egg white, and ask the bartender about the process while they craft your cocktail… Educational and delicious! Order the Horse Fries to share: Rooster St. Provisions sausage, Parmesan and aged provolone cheese and garlic-heavy-cream-all-over fries. They are an absolute must! We also recommend trying the banh mi, with pork shoulder confit, chicken liver pate, pickled daikon radish and carrot, cucumber and cilantro. The Horse Inn does not take reservations, so be prepared to order a drink while you wait for a table or bar stool to open up! 540 E. Fulton St., Lancaster; (717) 392-5528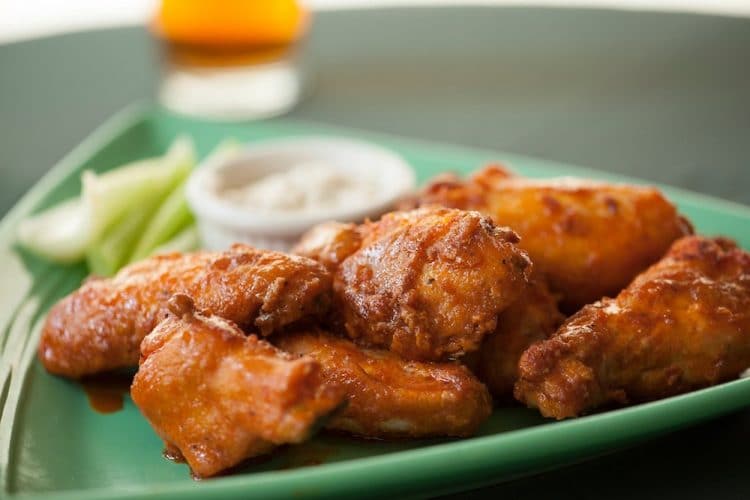 With an emphasis on local and sustainable products, Characters Pub supports local businesses wherever possible. This means the menu changes with the seasons and brings to its guests the very best the area has to offer in a casual yet elegant setting. So, here's what we recommend: the pecan salmon, shrimp and grits or a burger (especially if it's a Tuesday night, aka 1/2-off-burger night). Like every good gastropub should, Characters offers a great happy hour Monday through Friday, from 4:30–6:30 p.m., with cheap cocktails and carafes of house wine. Characters' goal is to give comfortable service, expertly prepared food and drinks, and the very best experience possible to each and every one of its guests. Stop in to experience it all for yourself! 38 N. Christian St., Lancaster; (717) 735-7788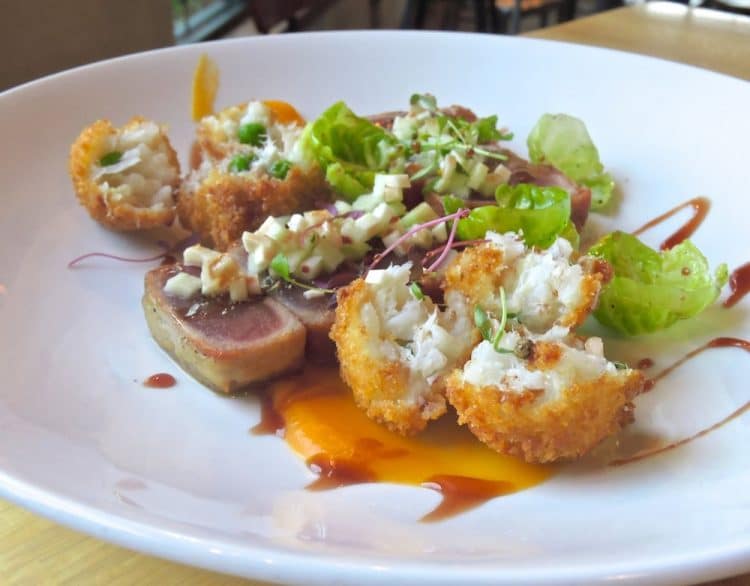 Hunger n Thirst is a gastropub, bottle shop and marketplace that serves unique craft beers and an exceptional dining experience to Lancaster city and the surrounding county. The guys behind Hunger n Thirst have traveled the world to bring you some of the finest meats and cheeses available, all of which can be found both on the menu and in the provisions outpost. The charcuterie plate is a must, as well as an order of the fries to share. Stick with small plates and order the meatballs. Or go big with the pan-roasted chicken. Hunger n Thirst aims to please in every dish, beer and cocktail it serves. 920 Landis Ave., Lancaster; (717) 208-3808
Under $100: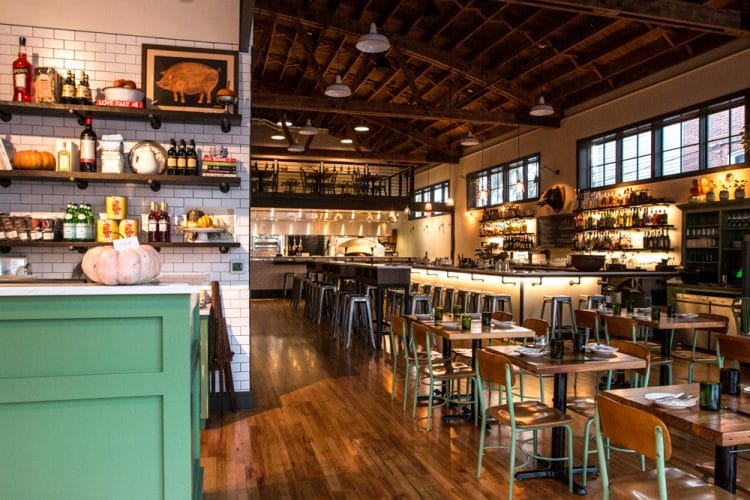 Not only is the entire menu at Luca delicious, the space in which the food is served is beautiful, and the service manages to not be pretentious in the least! Begin your evening with an Aperol Spritz, and if you don't order the Scamorza, you're making a mistake. It's a dreamy combo of melted house-smoked mozzarella and black truffle honey. The Gnocchi 'a la Nonna' is a solid choice to share, as well as the Tagliatelle Bolognese. And you're definitely going to want to get a pizza or two. The cavalo has roasted garlic crema, marinated kale, caputo mozzarella, smoked cheddar and a kick of Calabrian chili oil. The norcia has taleggio crema, mozzarella, thyme, black truffle, pancetta and a hit of black pepper. Pro tip: Listen up when the waiter tells you the specials, and expect seasonal variety! You're going to want to return to Luca over and over to try everything it has to offer. 436 W. James St., Lancaster: (717) 553–5770
John J Jeffries has designed its menu based on local, seasonal, sustainable and organic agriculture and delicious recipes inspired by availability. Whether you belly up to the bar for cocktails and to share some small plates, or experience an intimate evening in the dining room, JJJ's menu brings you the best of what's available at any given moment in Lancaster County. A favorite small plate is the Jim Bim Bop, which features a spicy pork with rice, kimchi, seasonal vegetables, chili paste, sesame ginger soy sauce and a fried egg. More crowd pleasers are the Lil' Ponderosa Ranch grass-fed beef meatballs with marinara sauce and organic colby cheese. The vegetarian dosas are a great large plate option with fermented​ garbanzo, lentils, white bean and jasmine rice crepes, layered with spaghetti squash, wheat berries and sauteed vegetables. Don't forget to ask about the evening's responsible seafood catch! 300 Harrisburg Ave., Lancaster; (717) 431-3307
Checkers is, hands down, one of Lancaster's favorite restaurants. Dine here and you'll experience warm hospitality, unparalleled service and Checkers' unique blend of French, Asian and American cuisines. Start with the apple salad for a bit of crunch, which features caramelized walnuts, grilled onions, membrillo vinaigrette and Weissa cheese. Or, share the Peking duck tacos for bites of Chinese BBQ duck and guacamole in a wonton taco. The coffee-cured petite filet is one of Checkers' most popular dishes and is served with potatoes au gratin and haricots verts with a port wine gastrique. Save room for dessert as the Profiteroles are to die for! 398 Harrisburg Ave., Lancaster; (717) 509-1069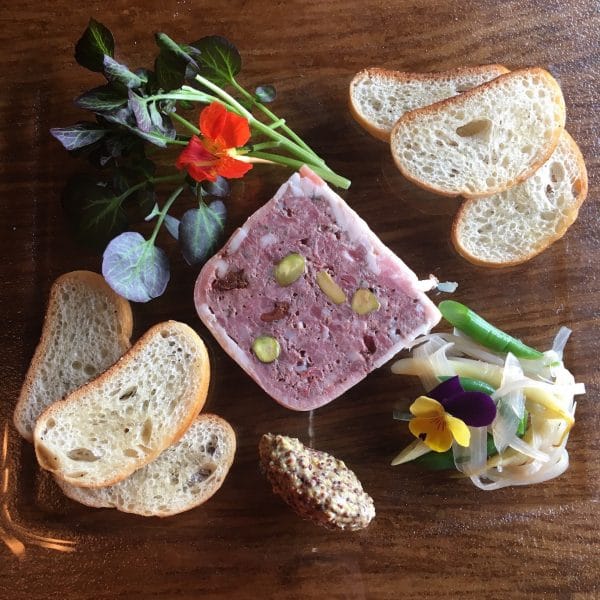 Citronnelle is a tiny, 32-seat BYOB restaurant serving modern French cuisine with a global twist. It uses fresh, local, seasonal produce (organic whenever possible), local proteins and the highest quality exotic ingredients in its dishes. To start, taste the global flavors in the grilled octopus a la Basque or dive into the pure richness of the luxe country pate with Iberico pork, duck, chicken liver, bacon, Sauternes, pistachios, cherries, pickled beans and shallots and country mustard with garlic baguette toast. For your main course, we recommend the wild boar gnocchi a la Parisienne with tomato ragout, broccolini, toasted pine nuts, shaved piave and rosemary or the wild mushroom risotto Japonais with white miso, kabocha squash, black sesame, piave and scallion. The space is tiny but filled to the brim with flavor and creativity! Reserve your spot and BYOB to experience Citronnelle. 110 W. Orange St., Lancaster; (717) 208-6697
For twenty years now, Gibraltar has delivered extraordinary dining to Lancaster. The menu is elegant, inspired, fresh and ever-changing. Gibraltar offers a stunning wine bar and lounge area, as well as a full dining room. Enjoy 25 wines by the glass, a unique wine list, expertly crafted seasonal cocktails and a selection of local craft beers on tap to enhance Gibraltar's celebrated raw bar, bar menu or full dinner menu. Start with the mussels Provencal with tomato, roasted peppers, white wine butter, basil and garlic crostini to get your evening off on the right foot. The fried calamari salad is also a must. If it's your style, enjoy the whole roasted branzino with roasted golden potatoes, French beans and chorizo in a Basque-style pepper sauce. There's also a housemade fettucini with lobster we've been eying up. 488 Royer Dr., Lancaster; (717) 397-2790
Where do you love to go out to eat in Lancaster?
Photos::

Sourced from Respective Restaurants

Feature photo:

Luca